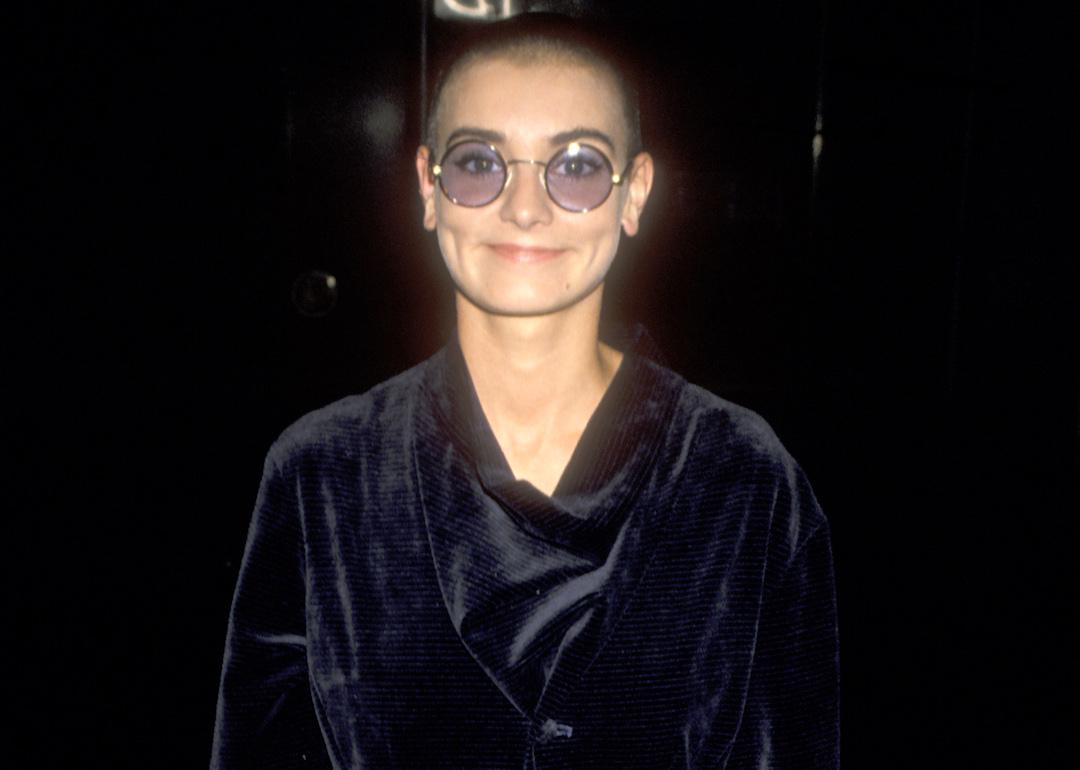 Ron Galella, Ltd./Ron Galella Collection via Getty Images
Perhaps no American television show attracts more gossip and lore than "Saturday Night Live," which originally premiered on Oct. 11, 1975, under the name "Saturday Night."
Since the show first aired almost a half-century ago, it has paraded over 500 hosts and 600 musical guests across its historic Studio 8H stage. From presidential candidates to rock stars to Olympic medalists, the skit-based program has given a multitude of public figures the opportunity to test their comedic and musical chops for the American public in real time. Famously broadcast live, there is little ability to edit or quality-control a guest's performance. For better or worse, whatever happens on stage on Saturday night is what audiences will see, which has led to plenty of unexpected mistakes and sometimes even shocking conduct.
Stacker compiled a list of 25 guests—hosts and musical talents alike—whose appearances on the show were so controversial that they were never invited back, citing news and entertainment reports.
It is impossible to get inside storied producer Lorne Michaels' head, and many of the politics of "SNL" remain under tight-lipped rumors, so several of these incidents are based on conjecture. But it is certainly telling that after these incidents, these guests either never appeared on the show again or went through long periods without making another appearance.
Read on to hear about some of the show's most jaw-dropping moments.
Adrien Brody
Jean-Paul Aussenard/WireImage // Getty Images
Actor Adrien Brody's first time hosting "SNL" in 2003 in the wake of his Oscar win for "The Pianist" should have been another success to add to his list of accolades—and it just might've had he decided not to go off-script while introducing musical guest Sean Paul.
So what went wrong? Brody appeared in faux dreadlocks, speaking in a Jamaican accent. The move was so offensive to audiences that he was booed offstage.
Sinead O'Connor
Ron Galella, Ltd./Ron Galella Collection via Getty Images
In likely the most infamous controversy in "SNL" history, singer Sinéad O'Connor went completely off-script during her 1992 performance when she held up a photo of Pope John Paul II and tore it, declaring, "Fight the real enemy." Producers turned off the "Applause" sign, and the audience watched her in stark silence.
Andy Kaufman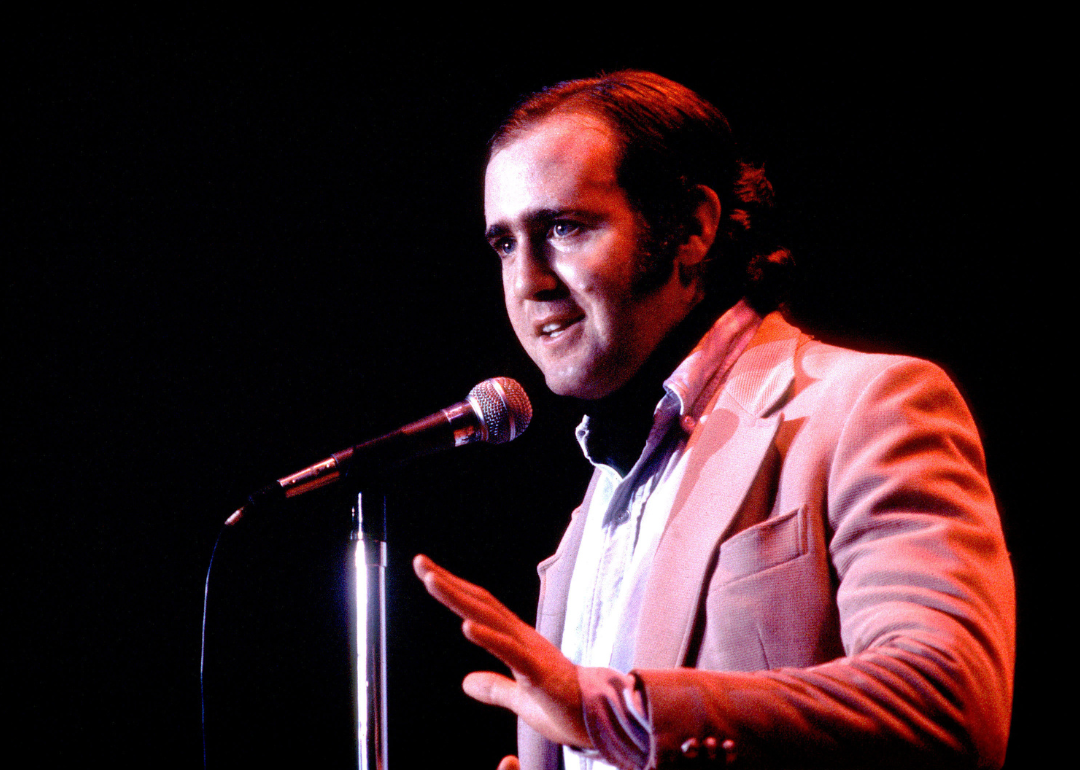 Paul Natkin/WireImage // Getty Images
Legendary comedian Andy Kaufman ruffled feathers with a controversial 1982 skit pitting him in wrestling matches against women audience members. Then-executive producer Dick Ebersol later asked the live audience to vote on whether he should be banned from the show. The poll may have been intended as a gag, but even so, over 25,000 more voted in favor of banning Kaufman than keeping him, and he was never invited back to the show again.
Fear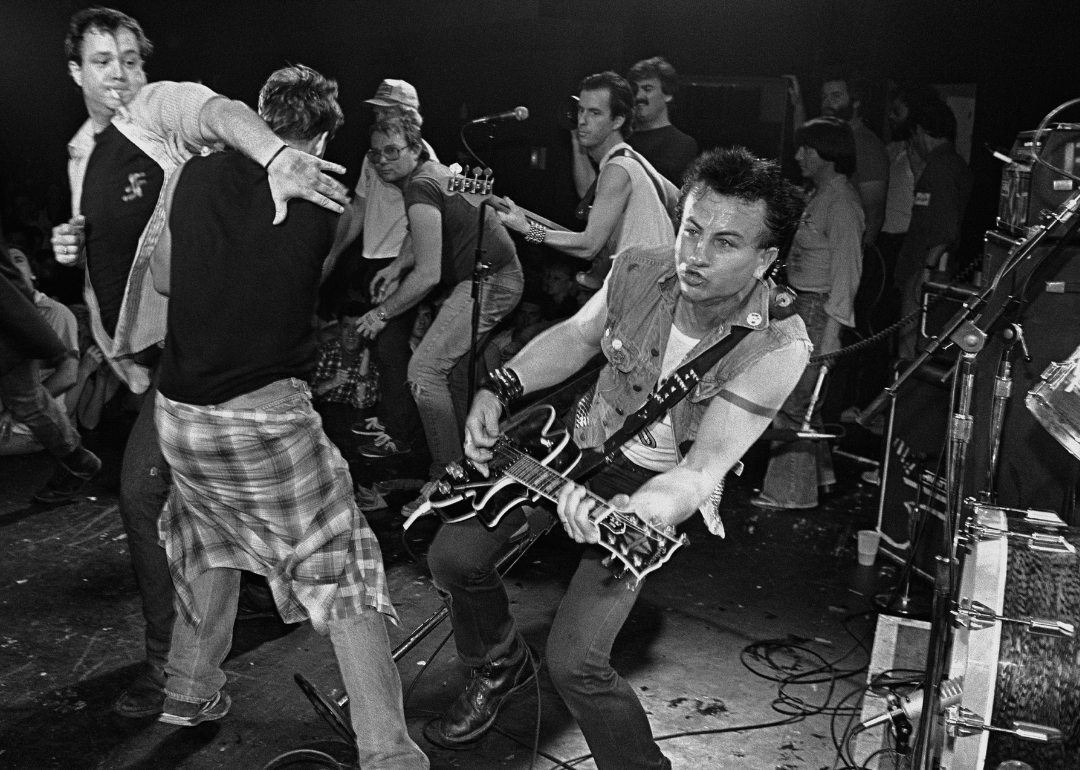 George Rose // Getty Images
Punk band Fear perhaps got a little too enthusiastic about its 1981 role as musical guest. The band brought slam dancers to create a mosh pit surrounding its set, resulting in a violent "riot" among audience members while they played.
Andrew Dice Clay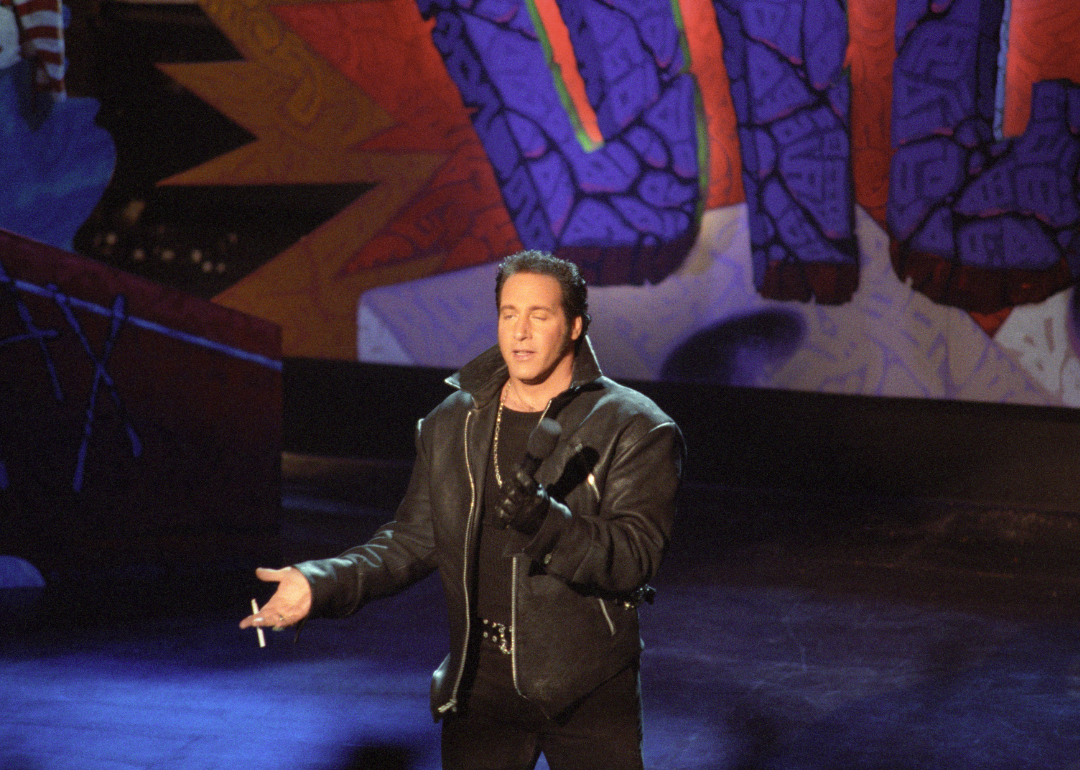 Jim Steinfeldt/Michael Ochs Archives // Getty Images
Comedian Andrew Dice Clay's 1990 hosting appearance had attracted controversy even before he took the stage. He was known for performing material perceived as racist, sexist, and homophobic. Cast member Nora Dunn refused to appear alongside Clay, and although his actual live show went off without incident, he never hosted again.
Morgan Wallen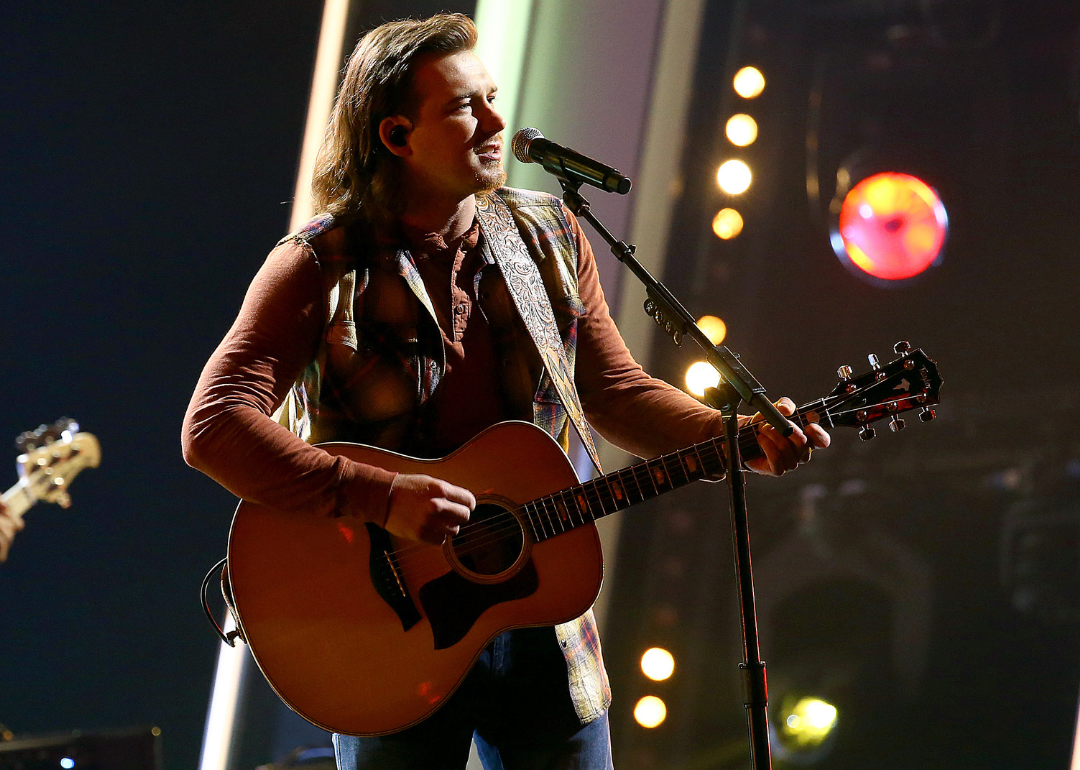 Terry Wyatt // Getty Images for CMA
Country singer Morgan Wallen was slated to appear as a musical guest in October 2020, but his invitation was revoked after videos emerged of him blatantly disregarding COVID-19 social distancing protocols by attending a crowded bar and apparently kissing women during the height of the pandemic. Wallen did go on to serve as a musical guest during a later episode. Still, after being caught on video using the N-word just months later, his transgressions have probably pushed him past the point of returning to the show again.
Martin Lawrence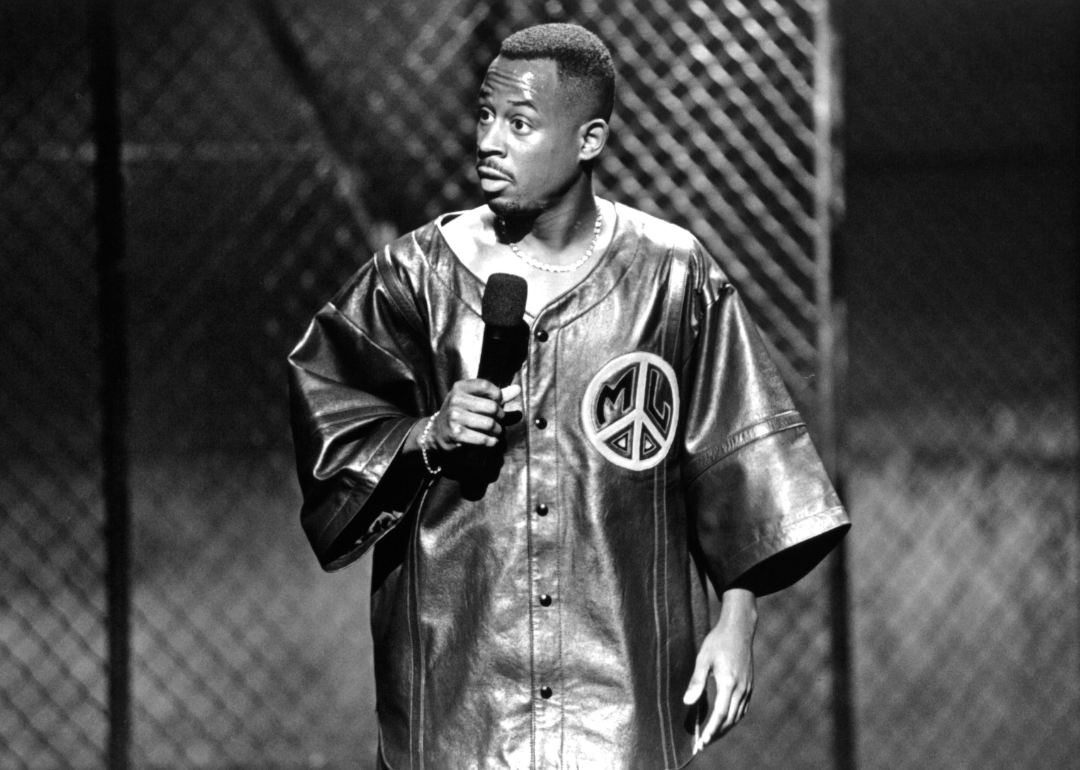 Michael Ochs Archives // Getty Images
It didn't take long for the comedian's 1994 appearance to cross the line. Martin Lawrence managed to outrage audiences during the opening monologue of the show. He delved into a notoriously crude critique of feminine hygiene, which was so offensive that his name was banned from on-air mentions years after that.
Rage Against the Machine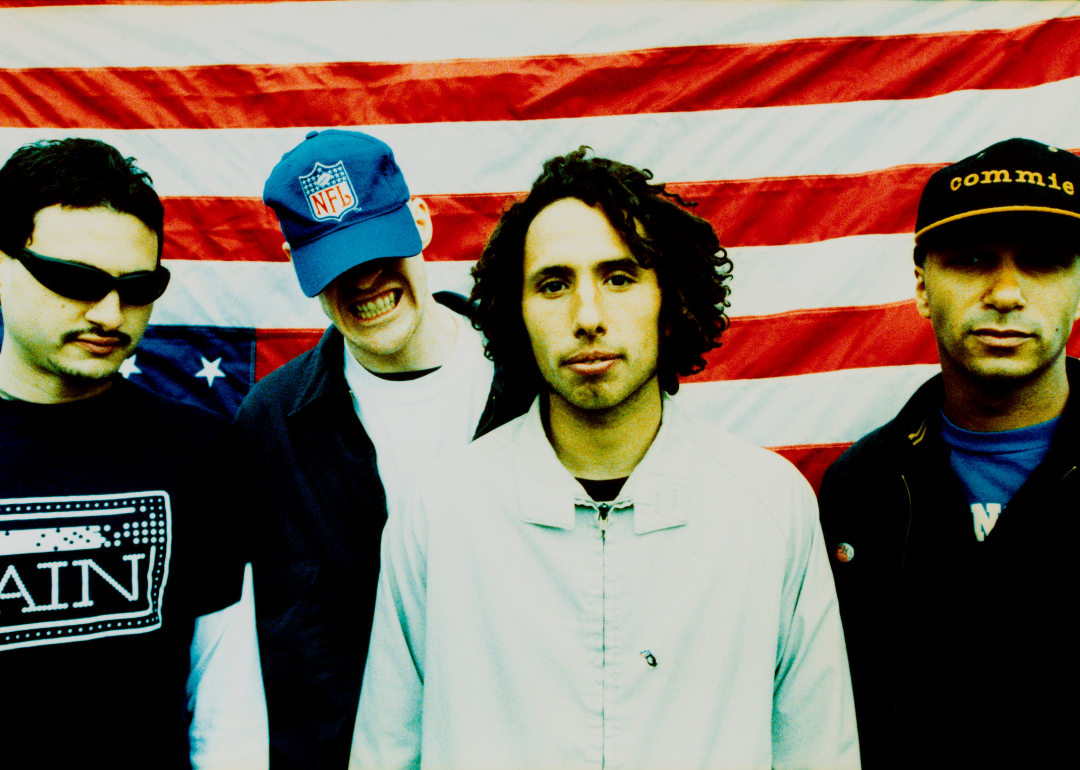 Niels van Iperen // Getty Images
Though it wasn't nearly as protested as Sinéad O'Connor's display, Rage Against the Machine similarly made an unwelcome political statement during its 1996 musical guest appearance. The band hung upside-down American flags across the stage, resulting in the musicians being booted before even getting to perform.
Steven Seagal
Kypros // Getty Images
Actor Steven Seagal was so difficult to work with while hosting the show in 1991 that even Lorne Michaels reportedly dubbed him the worst host ever. Michaels has since walked that back, telling Vulture: "That was in a sketch. … I just read it off a card." Seagal apparently didn't take kindly to scripted jokes at his expense and refused to cooperate during rehearsals.
The Replacements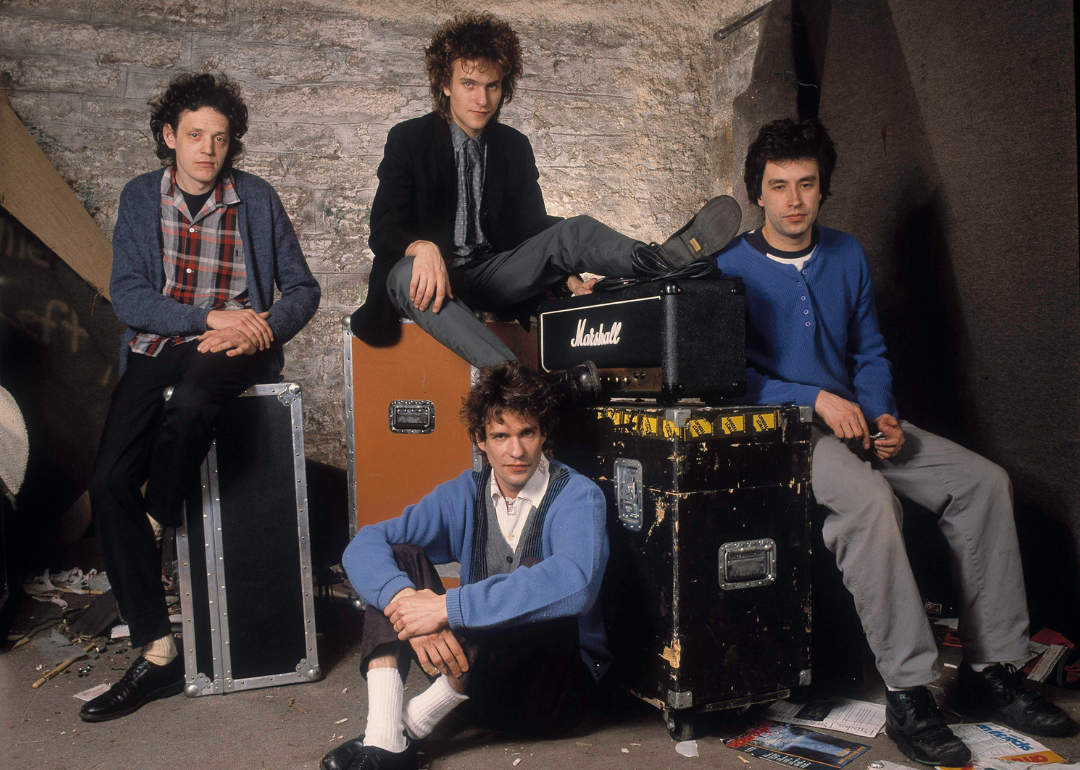 Paul Natkin // Getty Images
The Replacement's 1986 appearance is yet another example of a performer whose style just didn't quite meld with Studio 8H. The alt-rock band performed visibly intoxicated, failing to live up to the high standards of professionalism "SNL" has upheld over the years.
Sam Kinison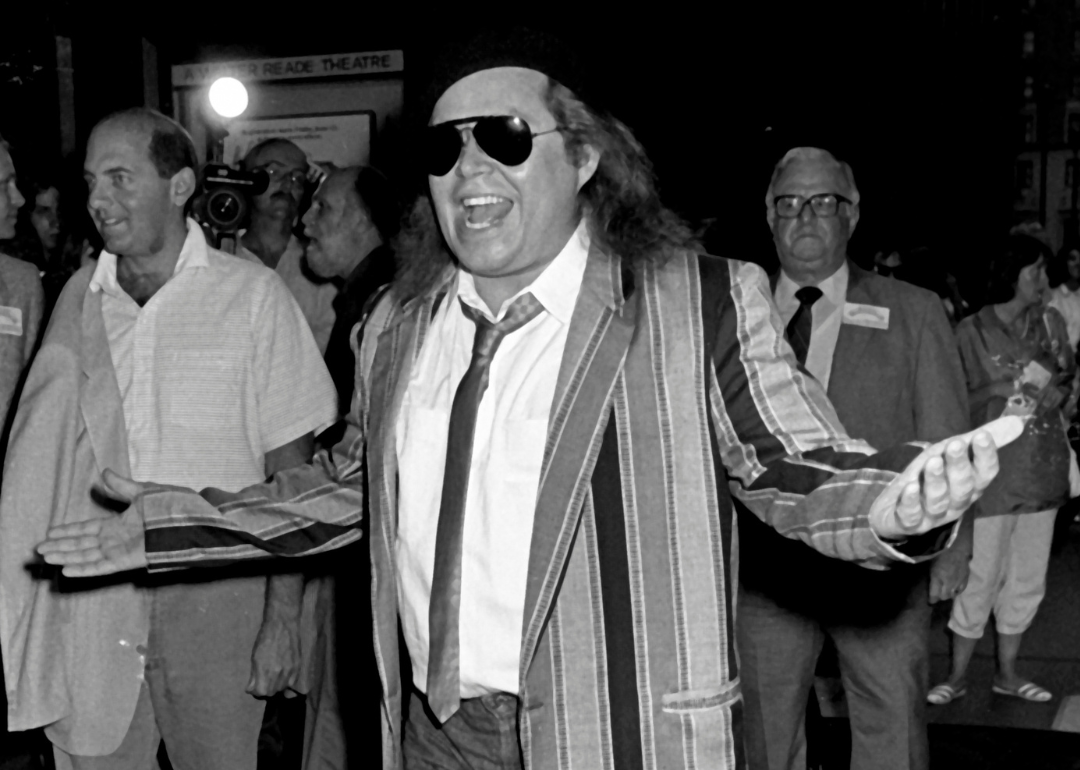 Ron Galella/Ron Galella Collection via Getty Images
When comedian Sam Kinison hosted "SNL" in 1986, he caught the ire of NBC censors not once but twice during his live show. Kinison first made references to drugs that were deemed too positive before later offending with a joke concerning television preachers.
Cypress Hill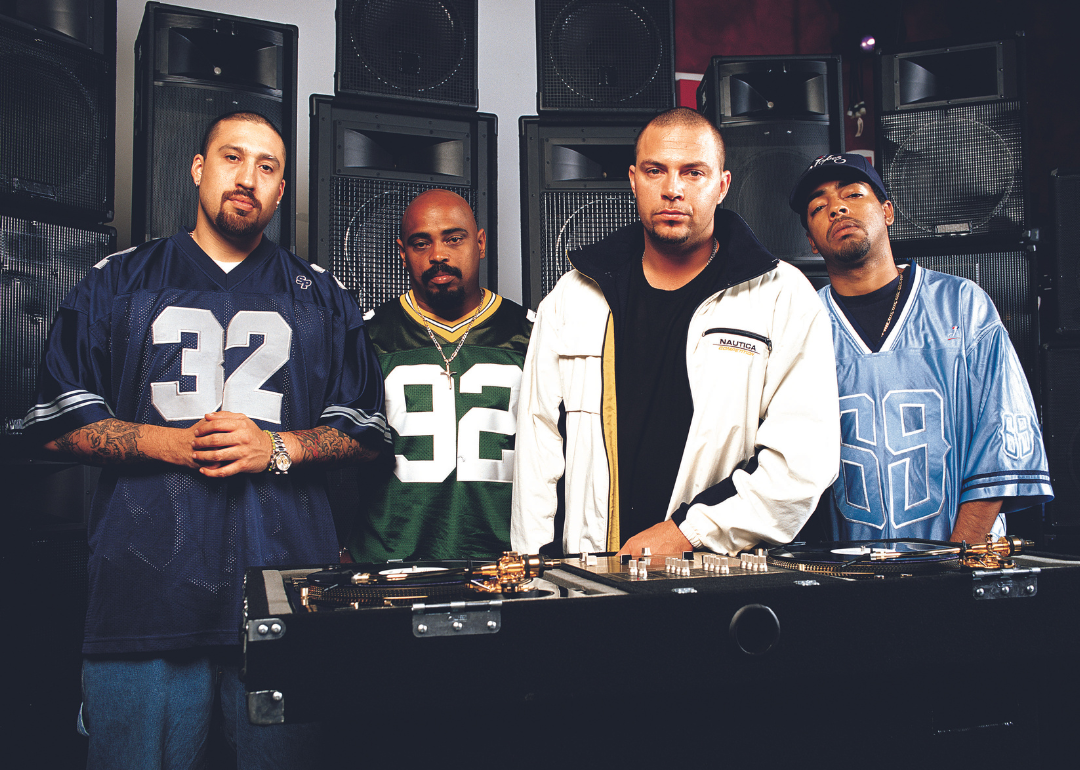 Robert Knight Archive/Redferns // Getty Images
In 1993, the hip-hop band Cypress Hill truly tested the limits of what NBC would allow when their lead singer smoked marijuana live. Unsurprisingly, producers declined ever to invite the group back.
Robert Blake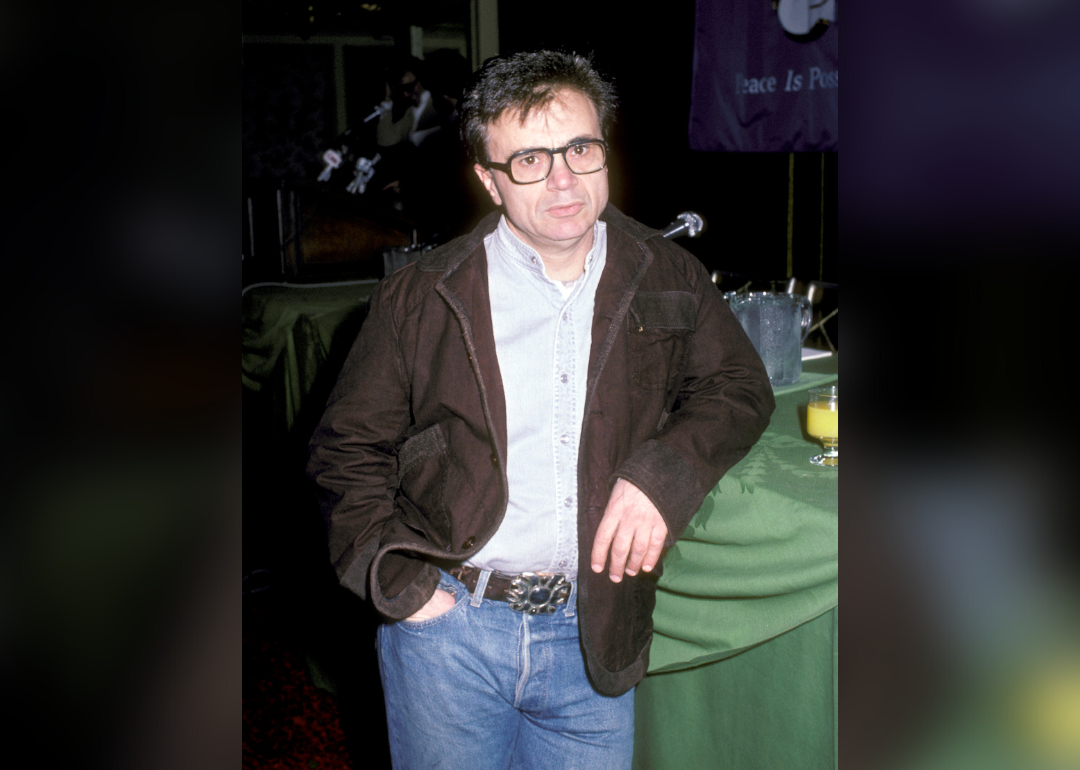 Ron Galella/Ron Galella Collection via Getty Images
Robert Blake's 1982 hosting appearance went off mostly without a hitch on air—but it was his conduct behind the scenes that pushed him out of favor with the cast. The actor was reportedly so aggressive as to be considered "abusive" toward cast members during rehearsals, cementing the withdrawal of any invitation back for the future.
David Bowie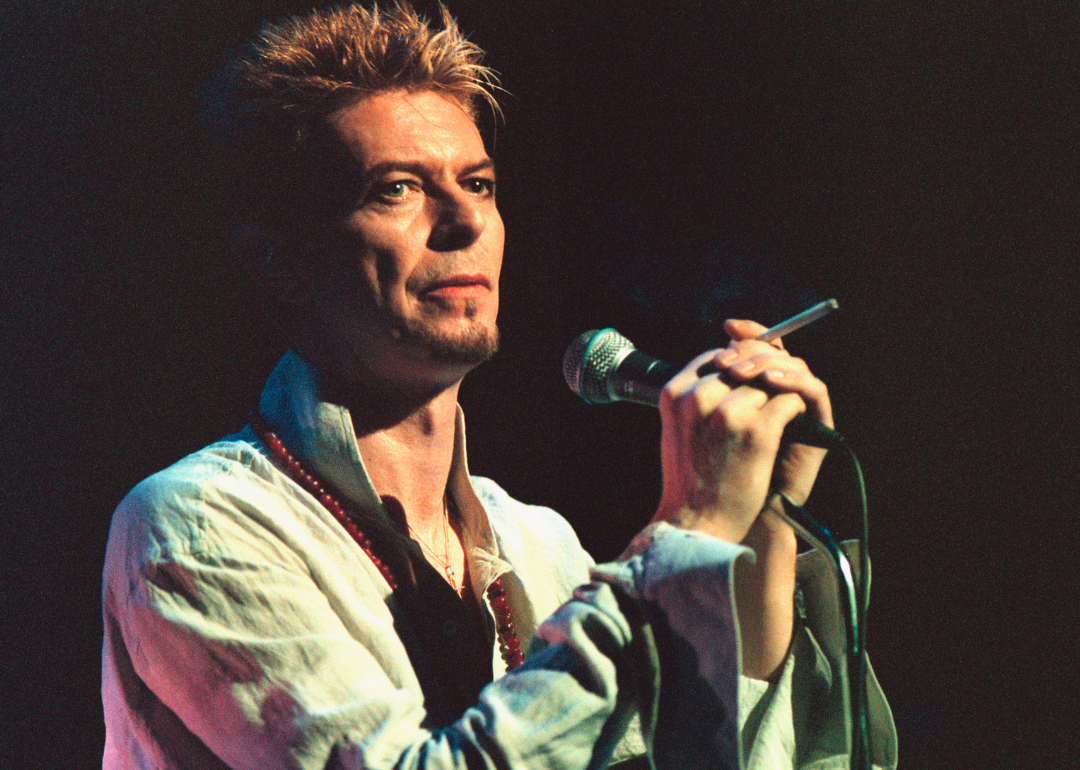 Frans Schellekens/Redferns // Getty Images
The legendary musician may have only been banned for three years, but it was enough to stir up controversy. In 1997, David Bowie angered Lorne Michaels by changing his set list at the last minute to perform "Scary Monsters"—a song he knew Michaels associated with a dark period of cocaine usage in his life.
Milton Berle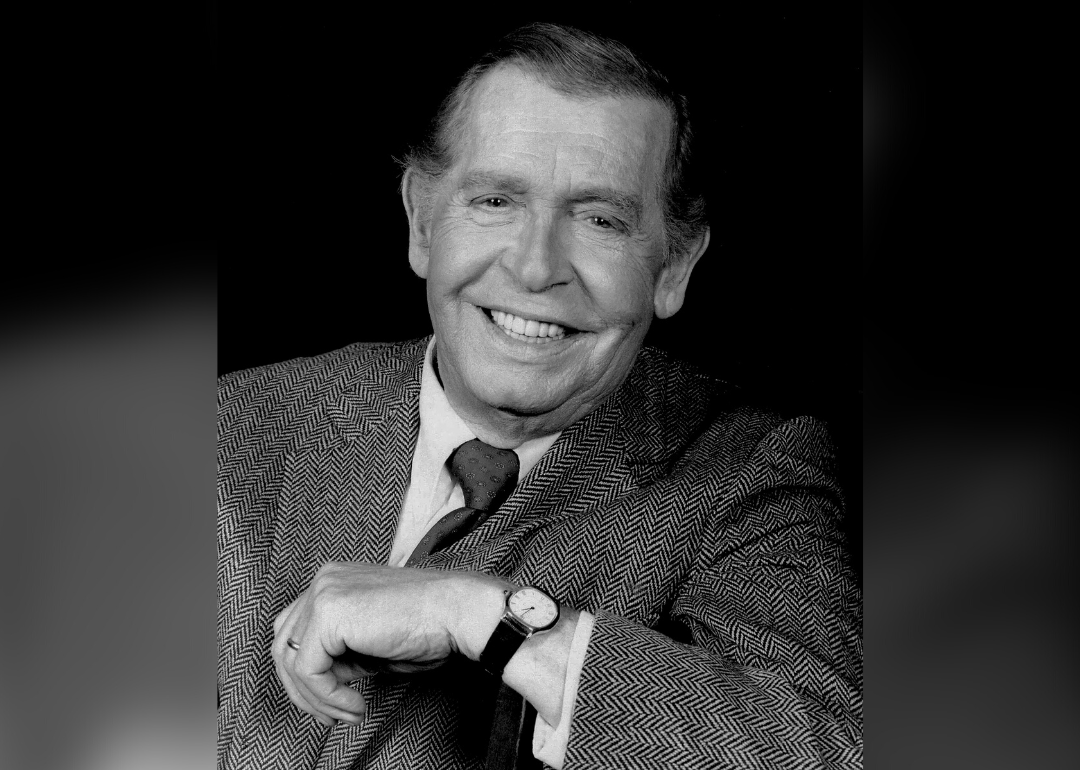 Bob Riha, Jr. // Getty Images
Actor Milton Berle made the mistake of letting his ego host rather than himself in 1979. During rehearsals, he was condescending and disrespectful to cast members; this turned out to just be a prelude to his actual performance, during which he arranged for family and friends to give him a preplanned standing ovation.
System of a Down
Paul Natkin/WireImage // Getty Images
Overtly political displays have never fared well on "SNL," and System of a Down's 2005 musical performance was no exception. During its performance of the already controversial song "B.Y.O.B. ('Bring Your Own Bombs')," guitarist Daron Malakian openly flaunted "SNL" code by shouting an expletive into the microphone without giving the production team notice.
Louise Lasser
Lynn Goldsmith/Corbis/VCG via Getty Images
Actor Louise Lasser may not have been the best fit for her 1976 hosting role, seeing as she locked herself in her dressing room for most of the live broadcast. When she did appear, she intentionally performed as if having a nervous breakdown, bumbling her lines and breaking the fourth wall.
Elvis Costello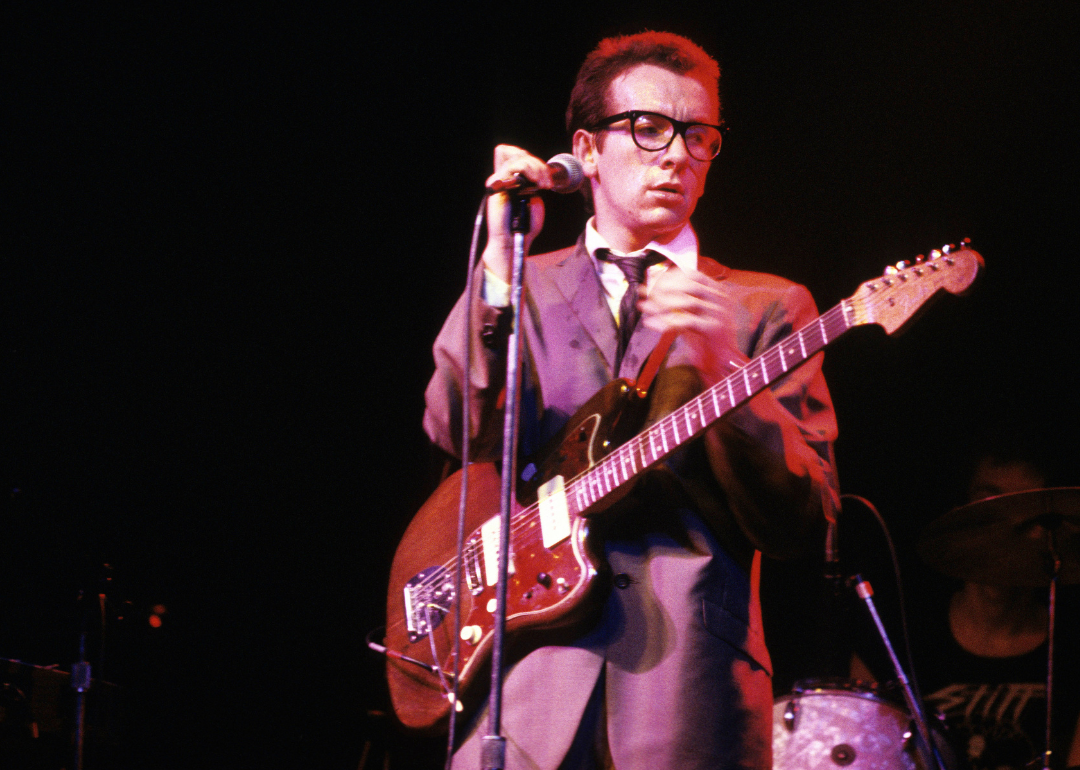 Richard E. Aaron/Redferns // Getty Images
Like David Bowie, musician Elvis Costello's ban was only temporary. During his 1977 performance, Costello upset producers by switching from playing the intended song "Less Than Zero" to instead playing "Radio, Radio," all while being broadcast live on stage. He did come back to the series in 1989.
Frank Zappa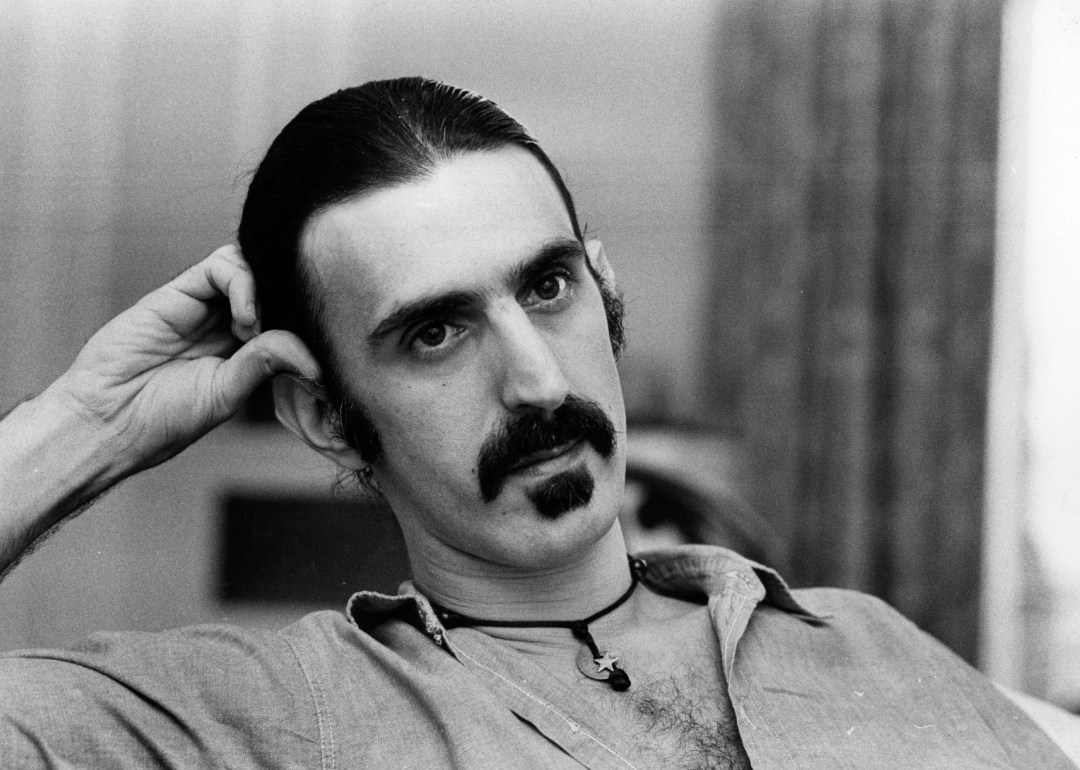 Evening Standard // Getty Images
Experimental musician Frank Zappa chose to take a meta approach to his 1978 hosting gig, and it did not work out in his favor. Zappa spent his time on screen ad-libbing and deliberately pointing out the artificiality of the production, which did not sit well with producers.
Charles Rocket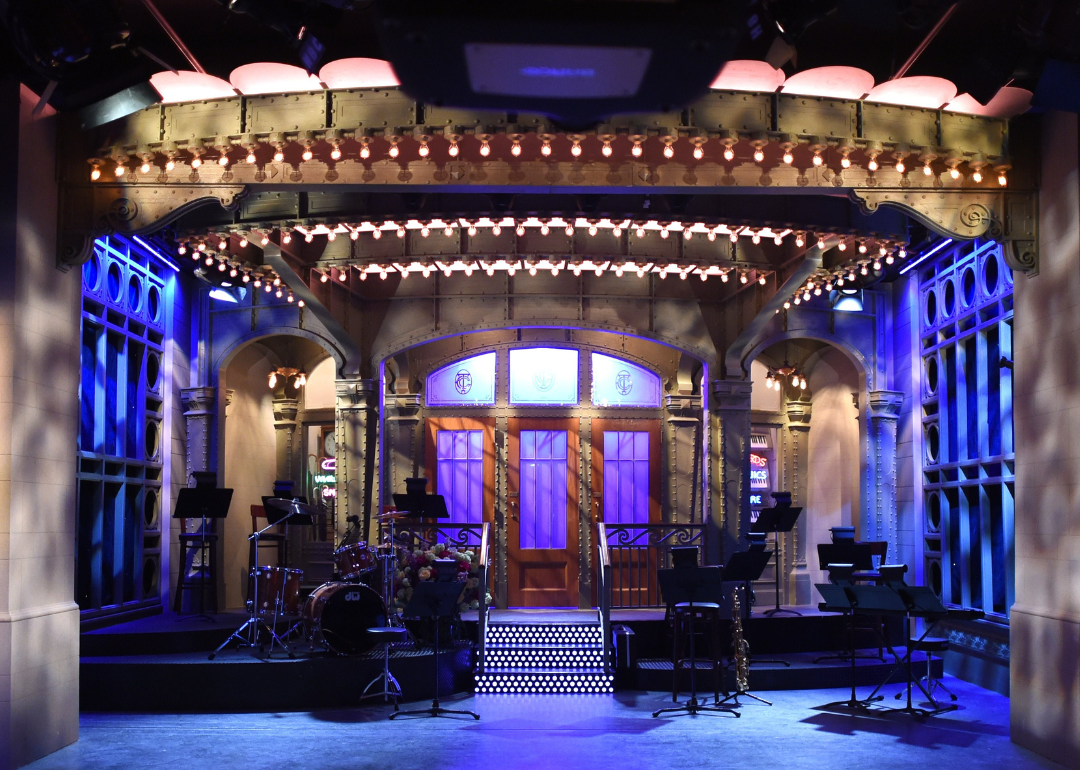 TIMOTHY A. CLARY/AFP via Getty Images
In 1981, then-cast member Charles Rocket became the second person to drop the forbidden F-word during a live "SNL" broadcast, following Paul Shaffer's slip-up the year before. Rocket was quickly fired from the show mid-season.
Kanye West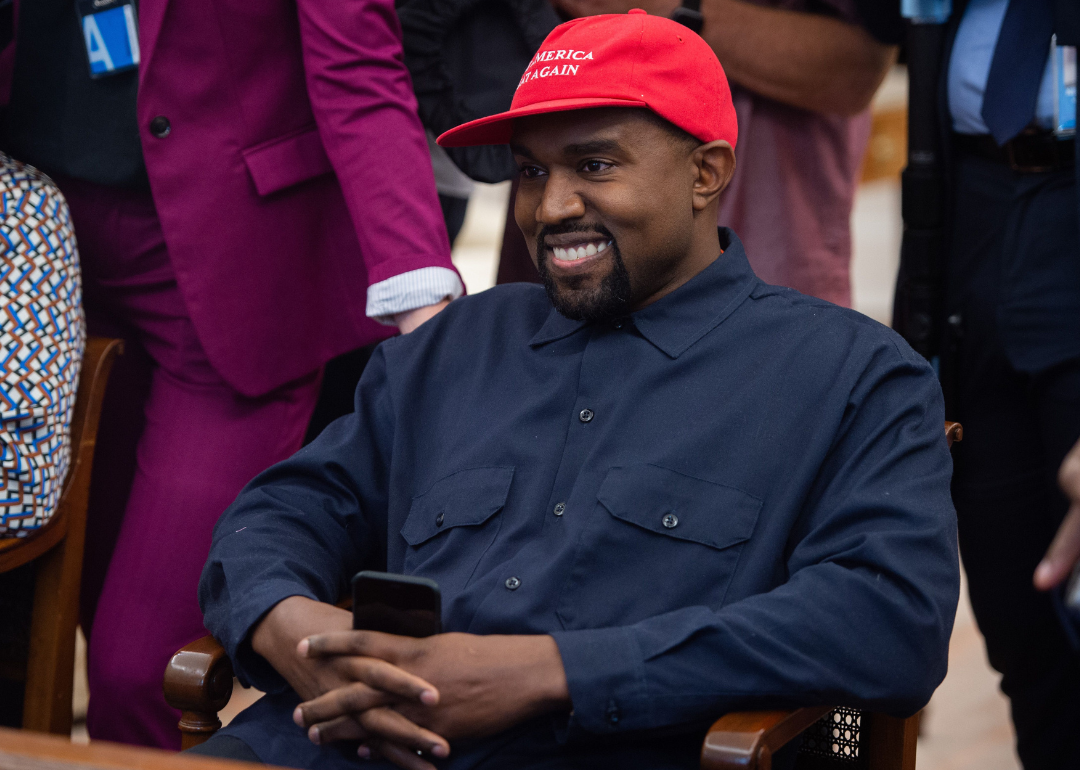 SAUL LOEB/AFP via Getty Images
Kanye West has appeared as a musical guest on "SNL" seven times, but it was his 2018 appearance that got him banned from making it to eight. In a moment that was not broadcast live but has since been shared on social media, West embarked on an unscripted, pro-Donald Trump tirade about racism that cast members characterized as "wanting to shoot everybody — verbally."
Donald Trump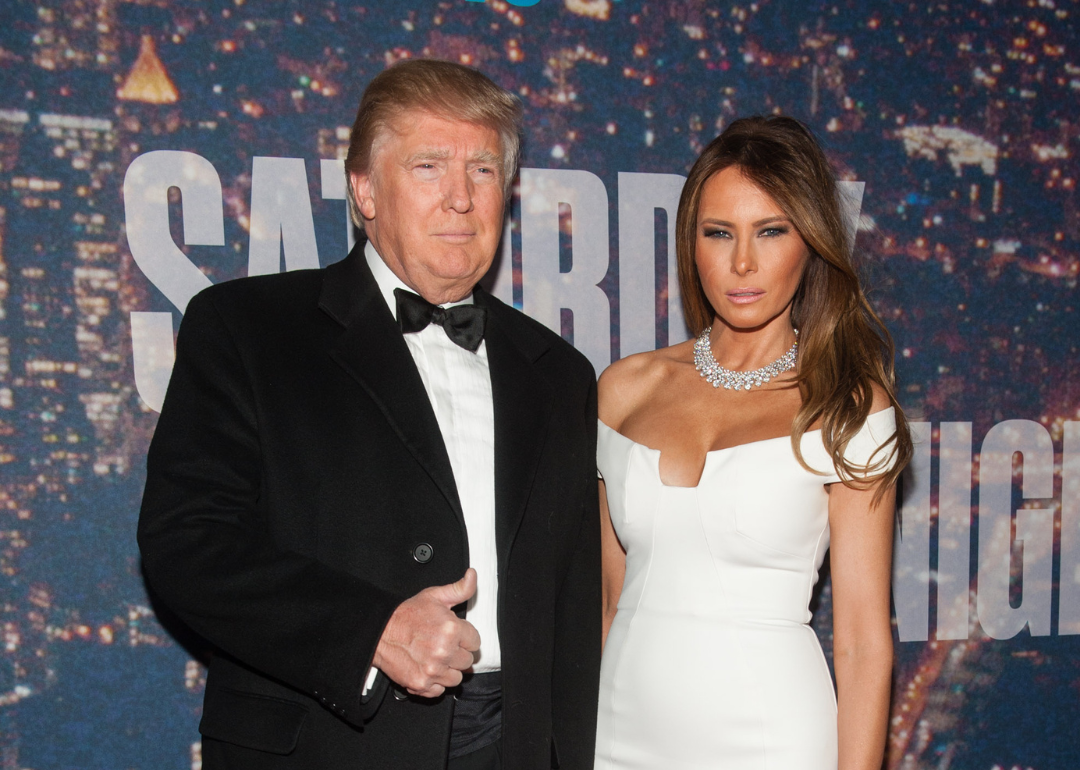 D Dipasupil/FilmMagic // Getty Images
While running for president in 2016, Donald Trump returned to the "SNL" stage as host. His first stint came a few weeks after "The Apprentice" first aired in April 2004. His appearance was surrounded by protests even before the episode aired; it also inspired a signature-gathering movement online to oust him from hosting duties. (Even the Congressional Hispanic Caucus weighed in.)
Chevy Chase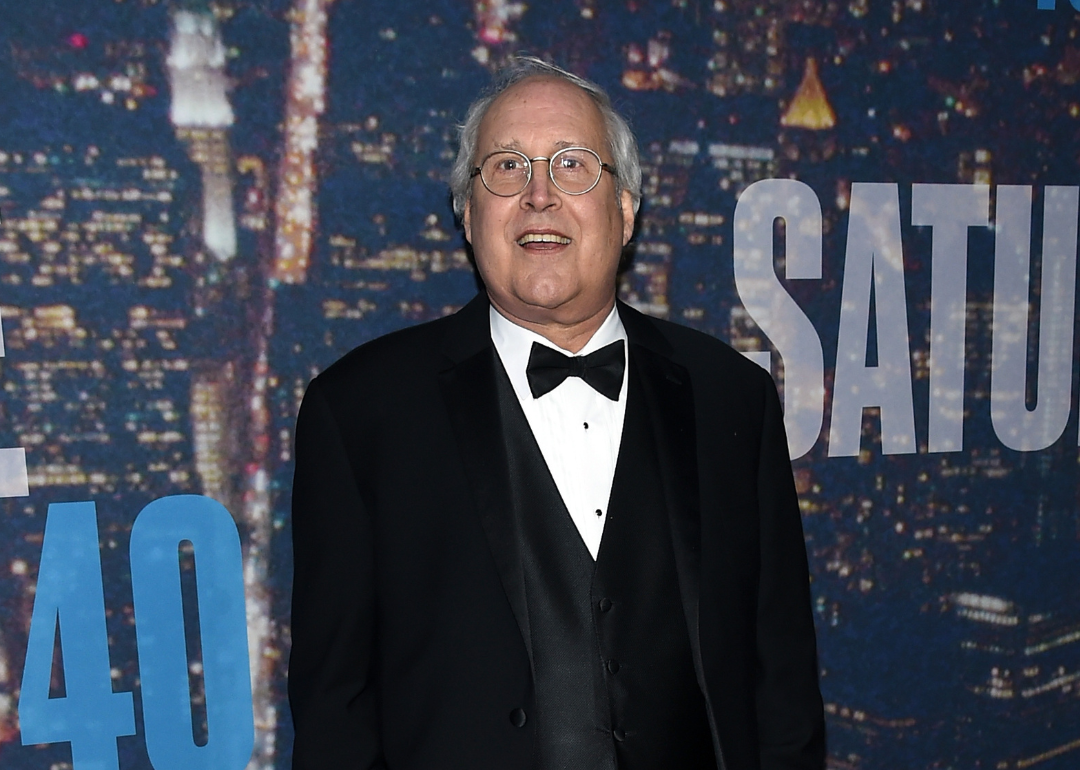 Larry Busacca // Getty Images
Chevy Chase's name is synonymous with "Saturday Night Live" since he was one of the original performers in the show's inaugural season. However, this distinction didn't stop him from later being banned from hosting the show due to his "abusive" treatment of later cast members.
Samuel L. Jackson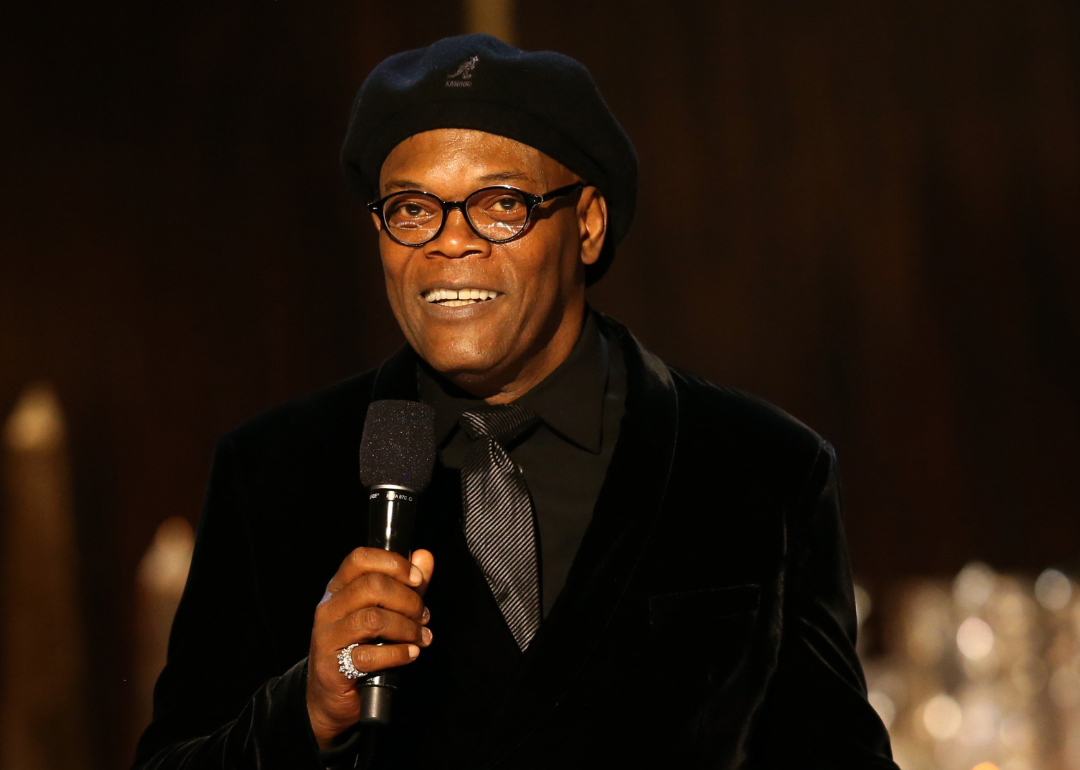 Christopher Polk // Getty Images
The acclaimed actor can add himself to the list of performers who accidentally dropped two F-bombs during a live airing of "SNL." However, Samuel L. Jackson's ban was likely only rumored; he claimed Lorne Michaels himself confirmed he was welcome to return to the show.
Charles Grodin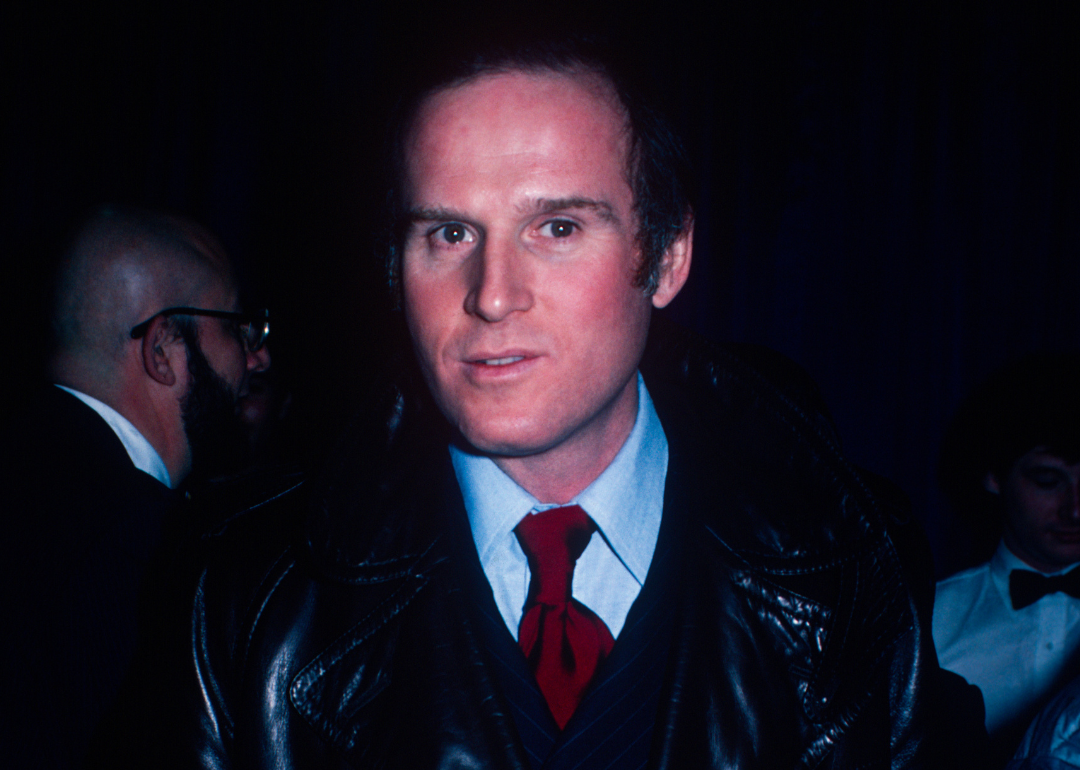 Art Zelin // Getty Images
Actor-comedian Charles Grodin committed more than one cardinal sin hosting "SNL" in 1977, including ad-libbing and breaking character. Although this was probably part of his unique brand of deconstructing comedy, it didn't mesh well with the sketch show.
Data reporting by Lucas Hicks. Story editing by Carren Jao. Copy editing by Paris Close.