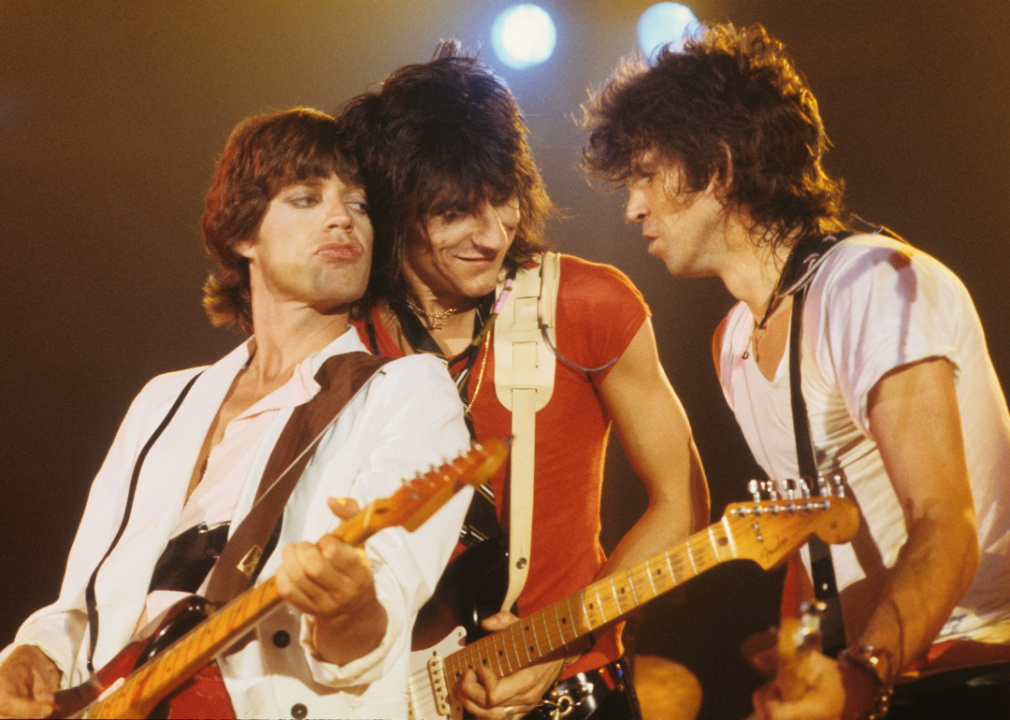 Richard E. Aaron // Getty Images
The 1970s saw an experimental phase of music, with eclectic sounds and new artists flooding the airways. It is impossible to encompass all the music of this decade into a single genre. Folk, funk, rock 'n' roll, heavy metal, country, jazz, R&B, and disco were all synonymous with the sound of music at that time.
Music from the '70s combined poetic songwriting, experimental instruments, wild costumes, and thrilling stage performances. Record companies were more open to supporting up-and-coming artists than established bands with a proven track record.
The social and political upheaval of the 1970s brought protests to many of America's streets and college campuses and is reflected in the music of the decade's early years. The technological advancements of the late '70s expanded the options in the studio, allowing musicians more creative expression.
Using historical Billboard charts and other top song and album lists from the 1970s, Stacker spotlighted 25 of the bestselling musicians of the decade. This list demonstrates the diverse sound of the 1970s with artists like the funky Al Green to slow jazz sung by the beautiful voice of Carole King and rock classics from the likes of Led Zeppelin.
Read on to learn where the bestselling artists were in their lives when they rode the top of the charts and what they are doing today.
Al Green: Then
TPLP // Getty Images
The soulful voice behind hits like "Let's Stay Together" and "Love and Happiness," Al Green became one of the most successful artists of the 1970s. However, in 1979, the R&B singer fell offstage during a concert in Cincinnati, which he took as a sign from God that it was time to step away from his music career and devote himself to the church.
Al Green: Now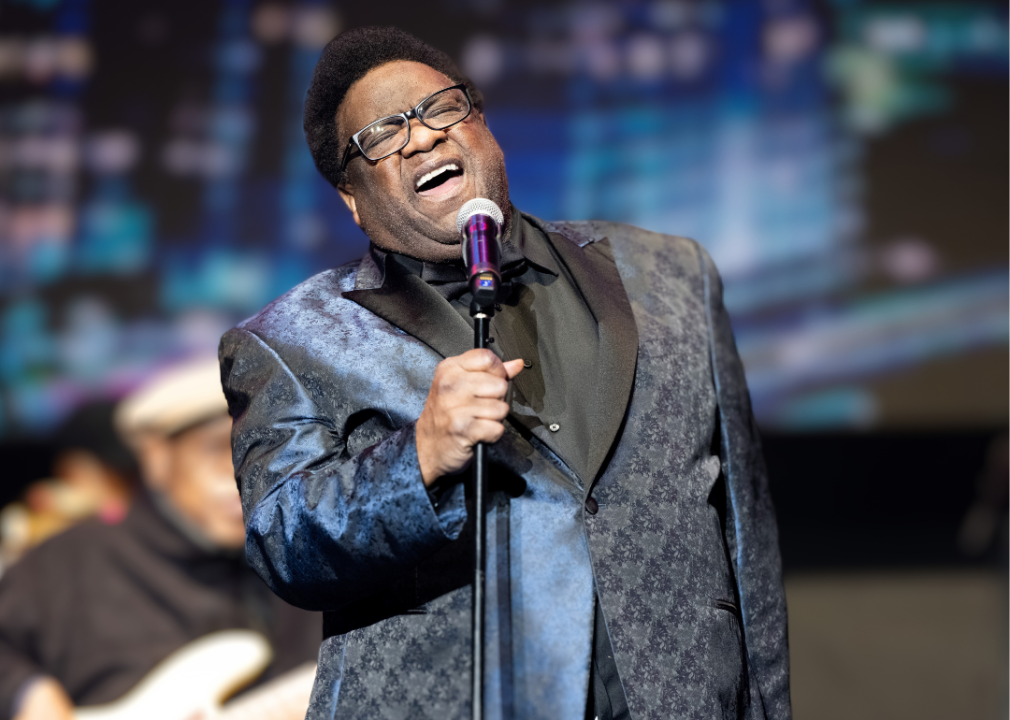 Scott Dudelson // Getty Images
In 1982, Green's career took a turn when he co-starred opposite Patti LaBelle in the Broadway musical "Your Arms Too Short to Box with God." While he has continued to express his spiritual devotion as a minister in Memphis, Tennessee, in 2008, he released "Lay It Down," an R&B album produced by Questlove. He lives in Memphis and has six children.
Bee Gees: Then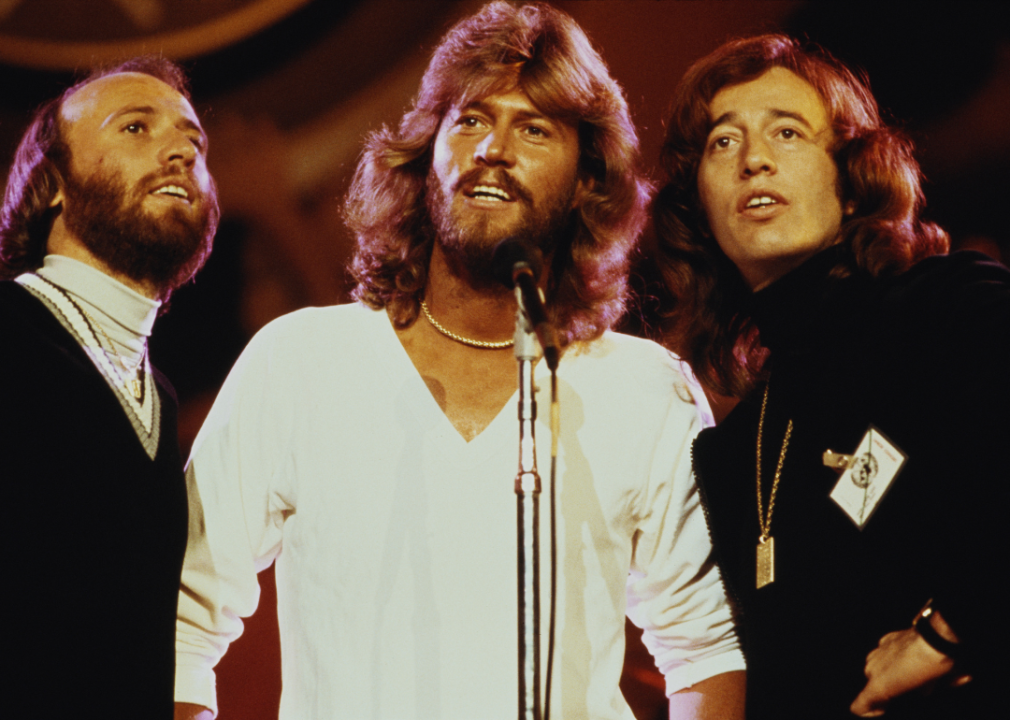 Michael Putland // Getty Images
In 1978, the Australian pop group Bee Gees occupied the #1 and #2 spot on the Billboard Hot 100 for five weeks with the "Saturday Night Fever" soundtrack hits "Night Fever" and "Stayin' Alive," becoming the first group since the Beatles to do so. Comprised of three brothers, Bee Gees became emblematic of the mainstreaming of disco, but they also bore the brunt of the anti-disco backlash by the early '80s, leading to their popularity plummeting.
Bee Gees: Now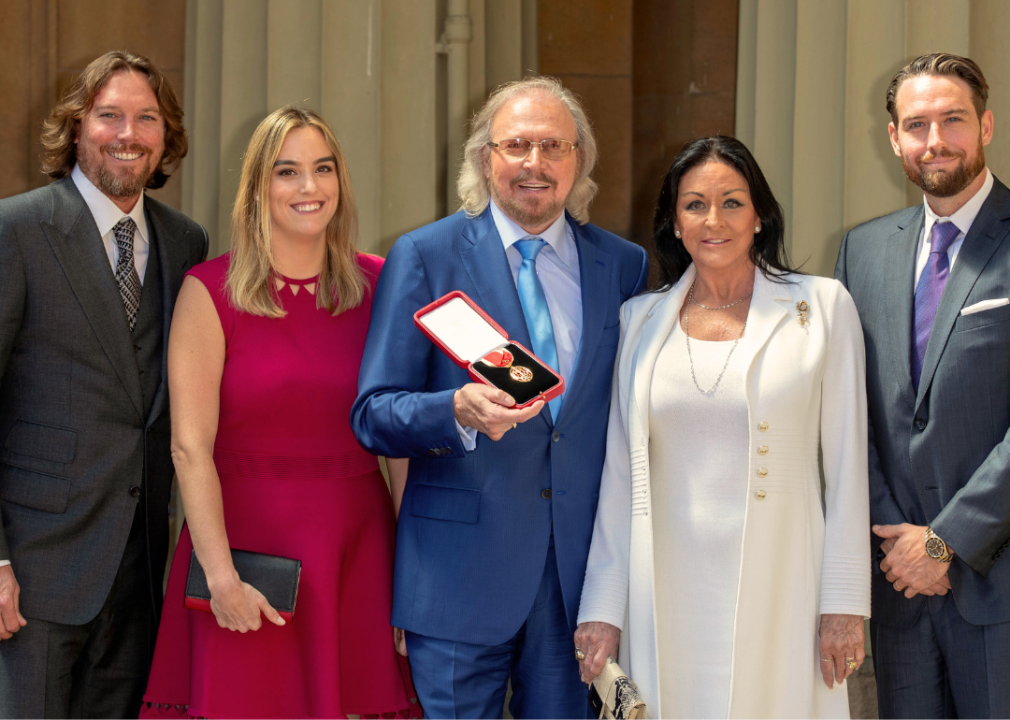 WPA Pool // Getty Images
In 2003, Maurice Gibb died at the age of 53, prompting the two remaining brothers to retire the band formally. Six years later, Robin and Barry Gibb planned a reunion tour, but Robin died before the start of their comeback. In 2021, the sole surviving member of the group, Barry, released the solo album "Greenfields: The Gibb Brothers' Songbook, Vol. 1."
Black Sabbath: Then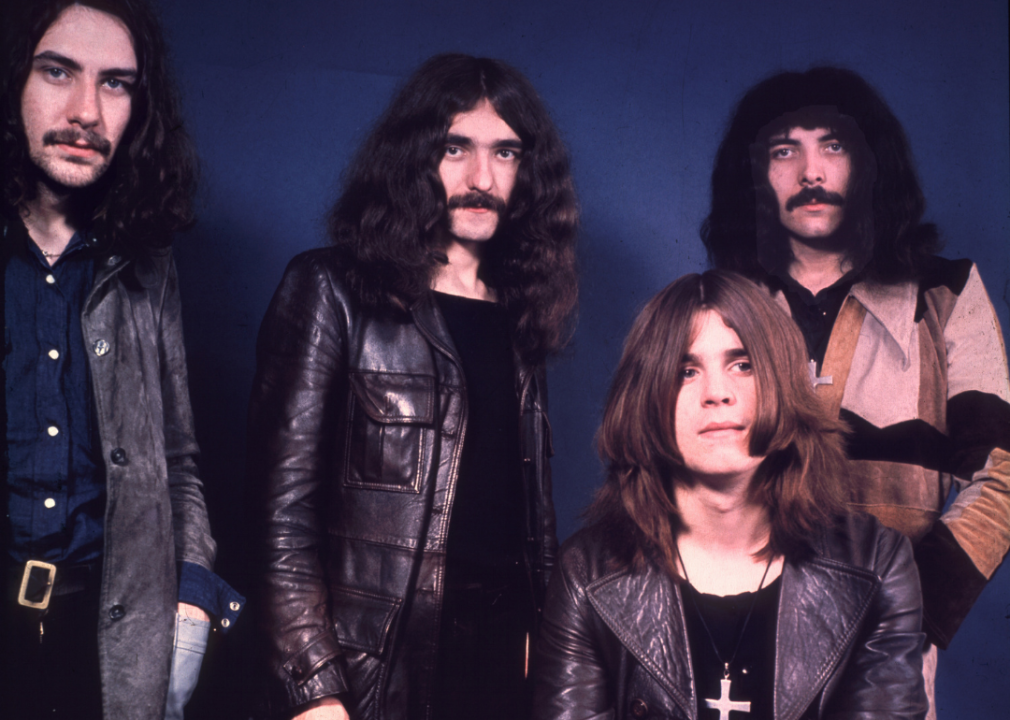 Chris Walter // Getty Images
With their long hair, leather jackets, and controversial faux-satanic lyrics, the members of Black Sabbath sent parents of the 1970s quivering in fear for the ears and minds of their children. Tony Iommi's demonic guitar riffs and frontman Ozzy Osbourne's thrilling vocals were well-received by young rock 'n' rollers, and the band achieved international success during this decade.
Black Sabbath: Now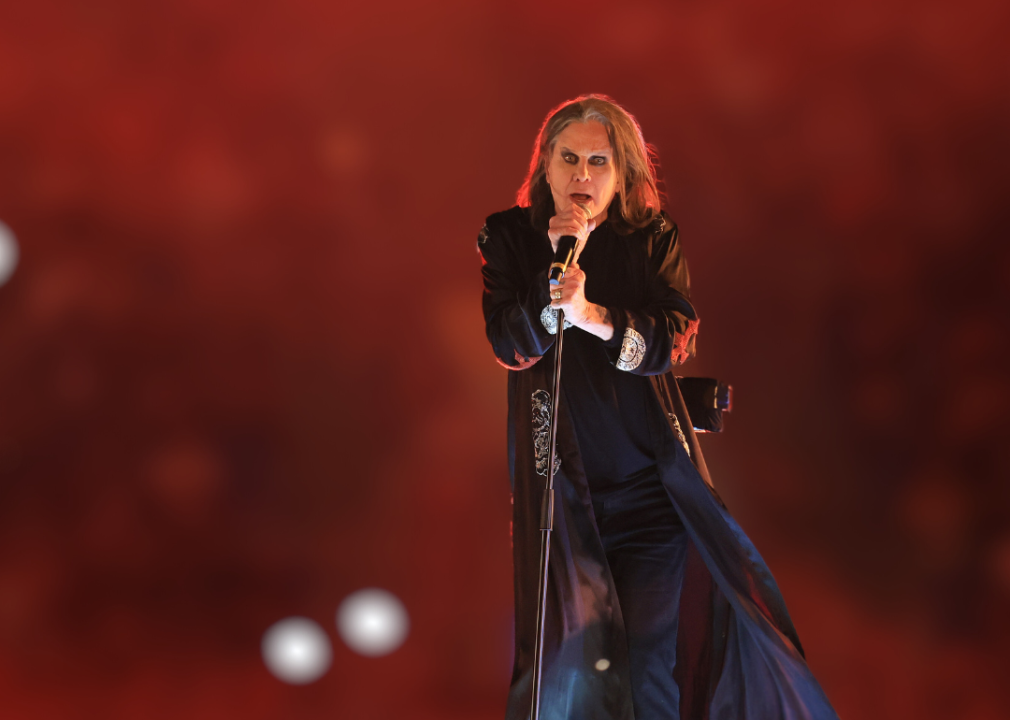 Alex Pantling // Getty Images
Black Sabbath has had a turbulent career since its heyday, seeing many members come and go. Although the band officially broke up in 2017, the original members still release solo music today. Since the early 2000s, Ozzy Osbourne and his family have become fixtures of American reality television.
Bob Dylan: Then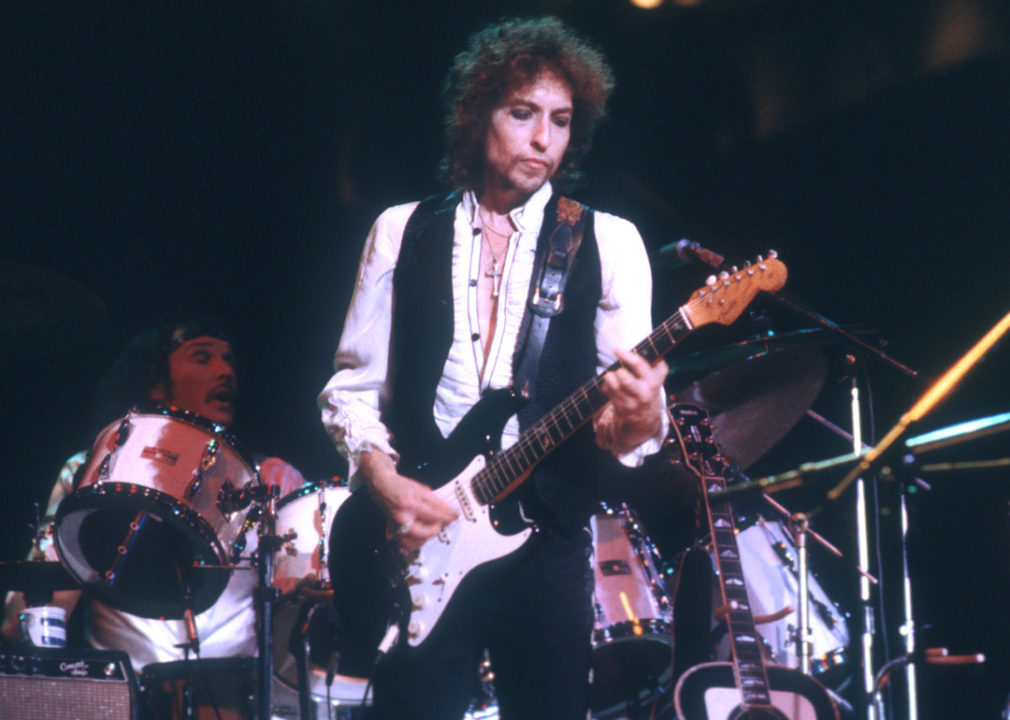 Michael Ochs Archives // Getty Images
Prolific songwriter Bob Dylan started in the 1960s with humble coffeehouse gigs in New York City's Greenwich Village. Still, it didn't take long for him to get noticed once record companies saw past his average guitar playing and unrefined voice and started paying closer attention to his lyrics. The folk singer soared to the top of the charts in the 1970s with albums like "Blood of the Tracks" and "Desire."
Bob Dylan: Now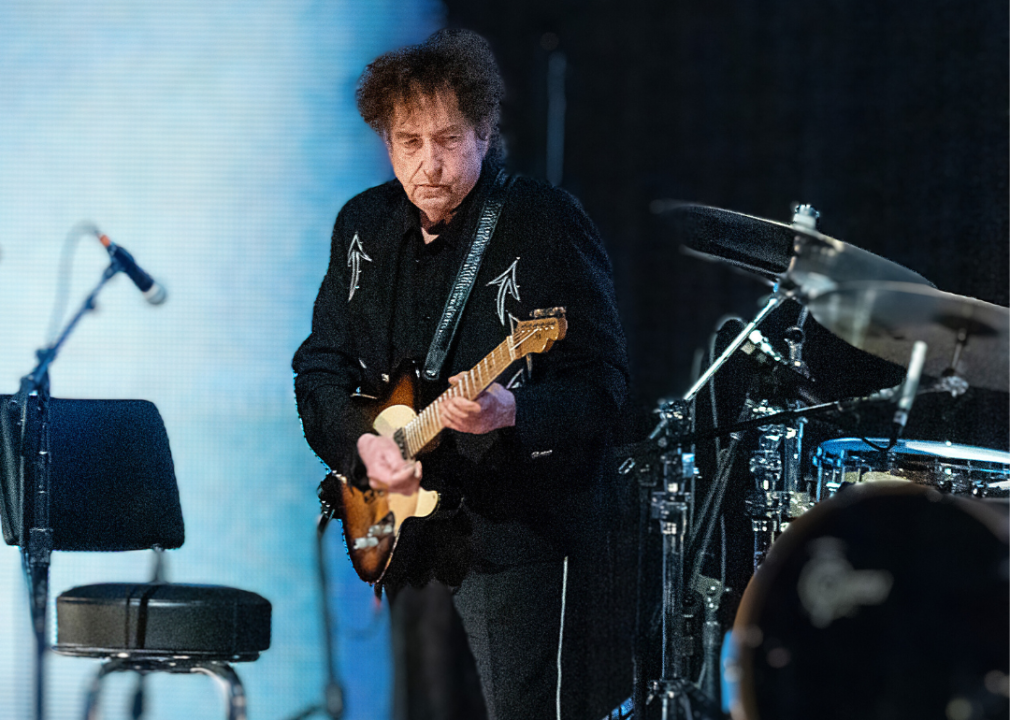 Gary Miller // Getty Images
Dylan has since been honored with numerous awards, including 38 Grammy nominations and, controversially, The Nobel Prize in literature, which he belatedly accepted in a private ceremony after several months of uncertainty. Today, Dylan is still touring, though he famously refuses to play his greatest hits from early in his career, instead opting for more recent compositions.
Carole King: Then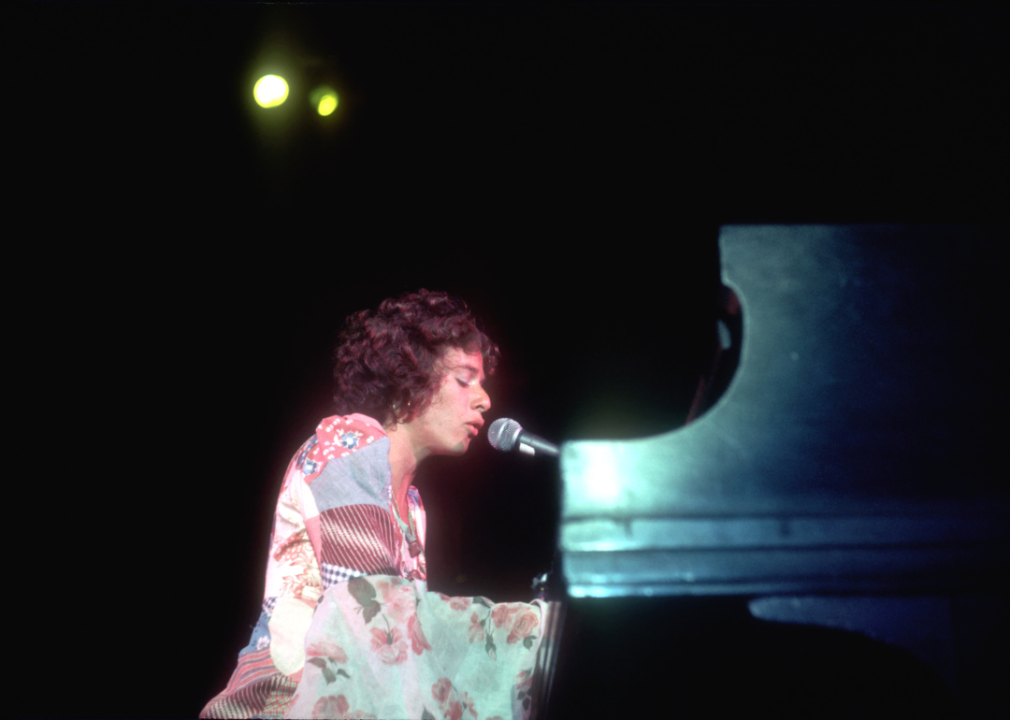 Michael Ochs Archives // Getty Images
A gifted musician, writer, and composer, Carole King started as a young songwriter in the late 1950s and wrote such hits as "Will You Love Me Tomorrow" and "The Loco-Motion." In 1971, she released "Tapestry," which would become one of the bestselling albums of the decade and jump-start her bright career as a solo, award-winning artist.
Carole King: Now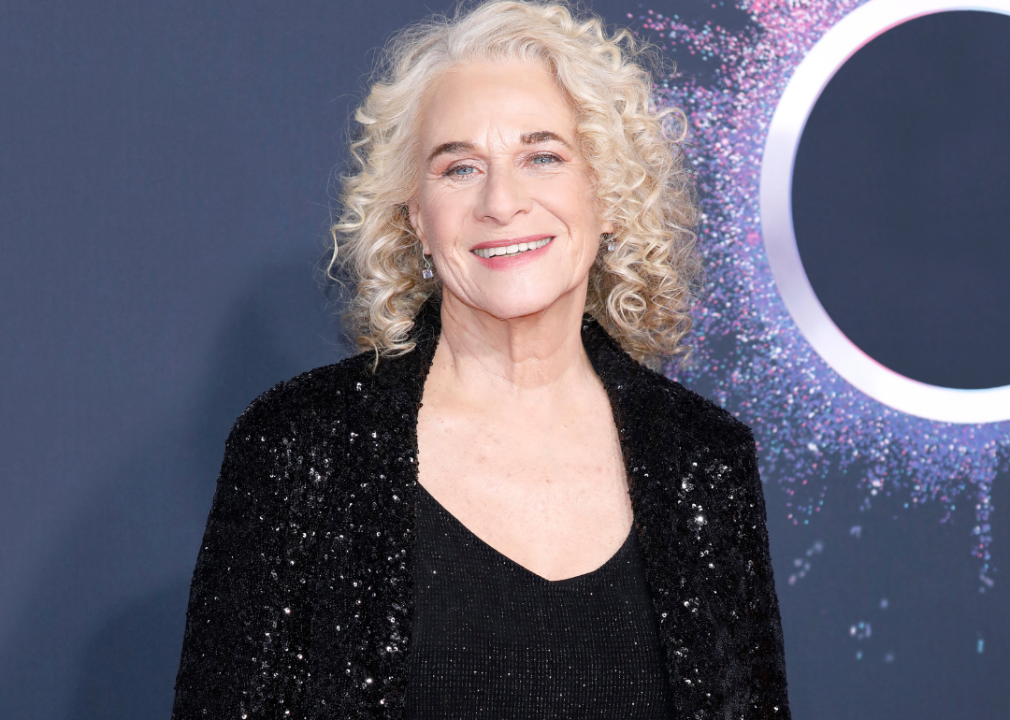 Kurt Krieger - Corbis/Corbis // Getty Images
King has released over two dozen studio albums and continued performing into the 2010s, alone and with her good friend and fellow musician, James Taylor. In 2014, a Broadway musical based on King's life and music, "Beautiful: A Carole King Musical," premiered, ​​running until 2019, and in theaters globally.
Cher: Then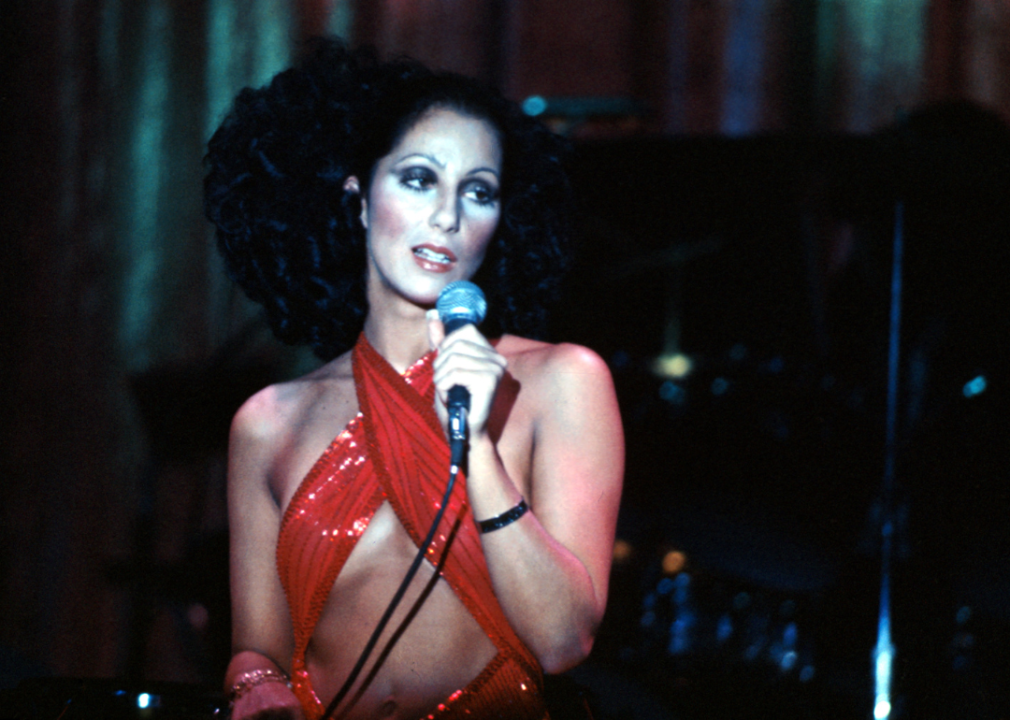 Michael Ochs Archives // Getty Images
This pop goddess' career started as one half of the dynamic married duo Sonny & Cher, who occupied the stage and TV screens in the early '70s. Offscreen, Cher created the solo album "Gypsys, Tramps & Thieves" in 1971, which became a hit and signaled the beginning of a career apart from Sonny Bono.
Cher: Now
Robin L Marshall // Getty Images
Since going solo, Cher's fame has only grown as an artist, producer, author, actor, and television personality. She has become known for her iconic performances in "The Witches of Eastwick" and "Moonstruck," and starred in "Mamma Mia! Here We Go Again" in 2018. In March 2023, Cher reported she was working on two new albums. And in September 2023, she announced her first holiday album, "Cher Christmas."
Crosby, Stills, Nash & Young: Then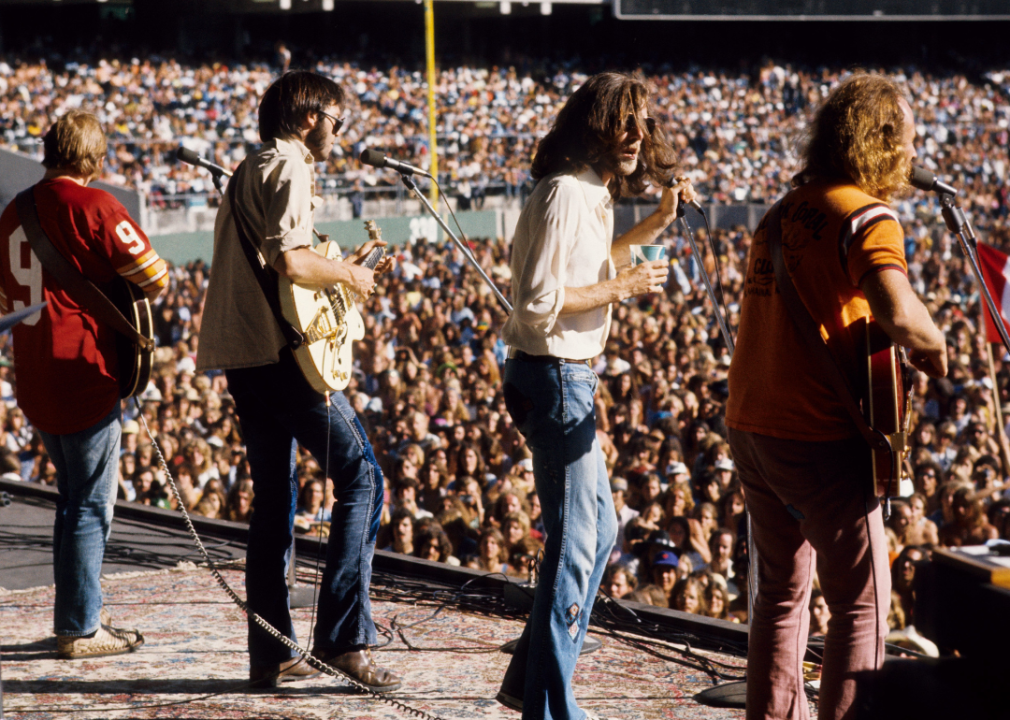 Gijsbert Hanekroot // Getty Images
This supergroup—made up of David Crosby, Graham Nash, Stephen Stills, and Neil Young—made the bestseller list with their 1970 album "Déjà Vu," which included songs like "Helpless" and "Our House." Over the years, the group performed in various configurations—with and without Young—and became notorious for its interpersonal conflicts.
Crosby, Stills, Nash & Young: Now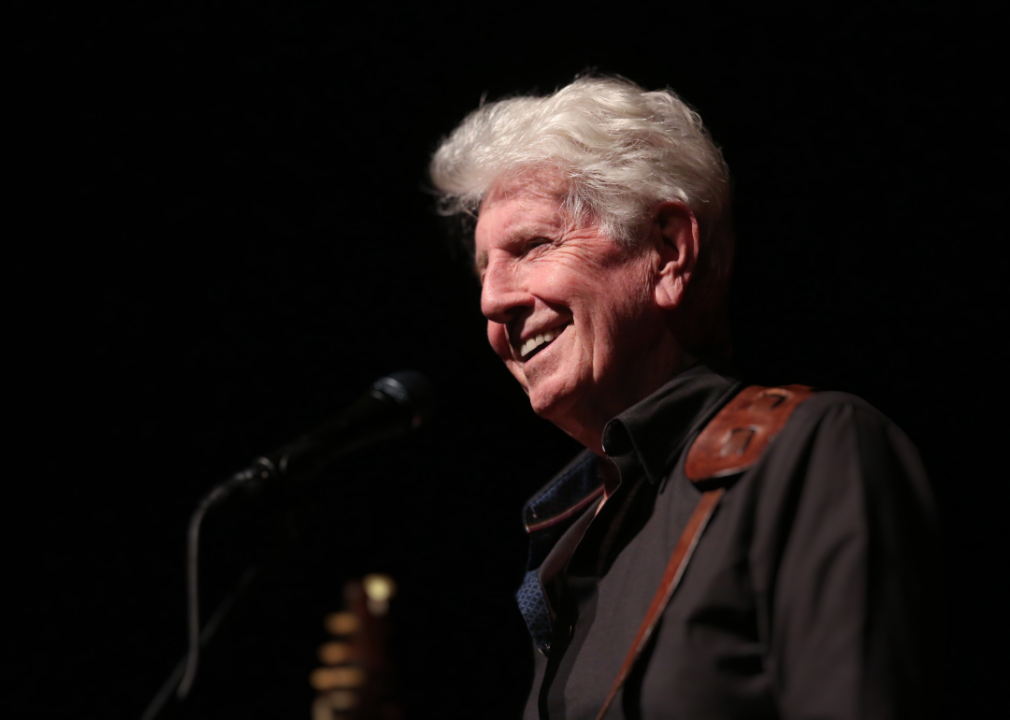 Adam Berry // Getty Images
The group broke up and reformed several times from the '70s through the '90s, and the members had successful solo careers. All four members have been inducted into the Rock & Roll Hall of Fame twice. David Crosby died in January 2023. The remaining members still perform and record separately.
Diana Ross: Then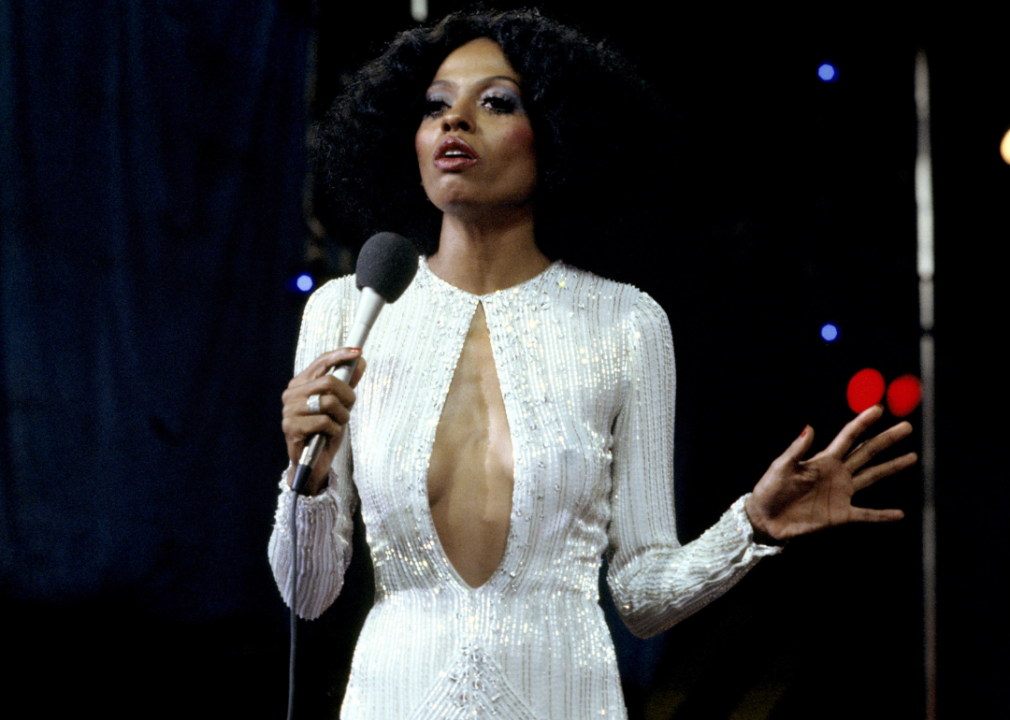 Richard E. Aaron // Getty Images
Diana Ross left Motown Records' girl group, the Supremes, in 1970 when she started her much-anticipated solo career. In one of her first releases, she eases the listener into the opening chorus with her iconic honeyed voice and steadily crescendos until she knows she has everyone bobbing their head, then belts out the famous line, "Ain't no mountain high enough." The song reached #1 in the United States.
Diana Ross: Now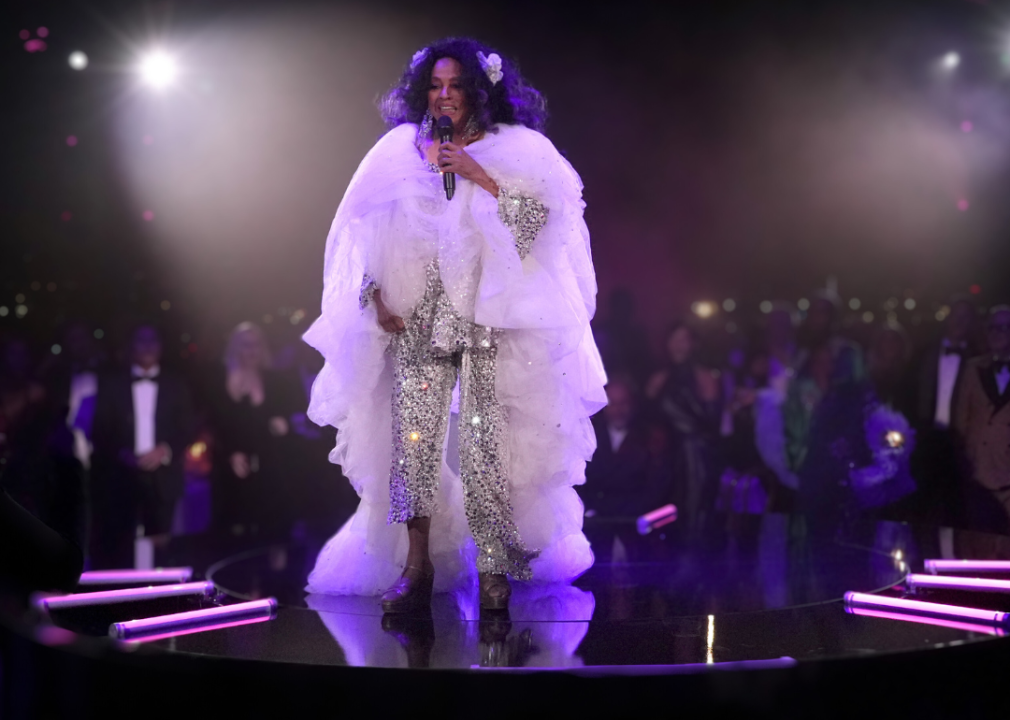 Kevin Mazur // Getty Images
In the late '80s, Ross returned to her Motown roots and balanced her music aspirations with a burgeoning acting career. Ross has continued to record albums and received a Best Traditional Pop Vocal Album Grammy nomination in 2023. She has also maintained her stage presence, performing in 2023 in her "Music Legacy Tour."
Eagles: Then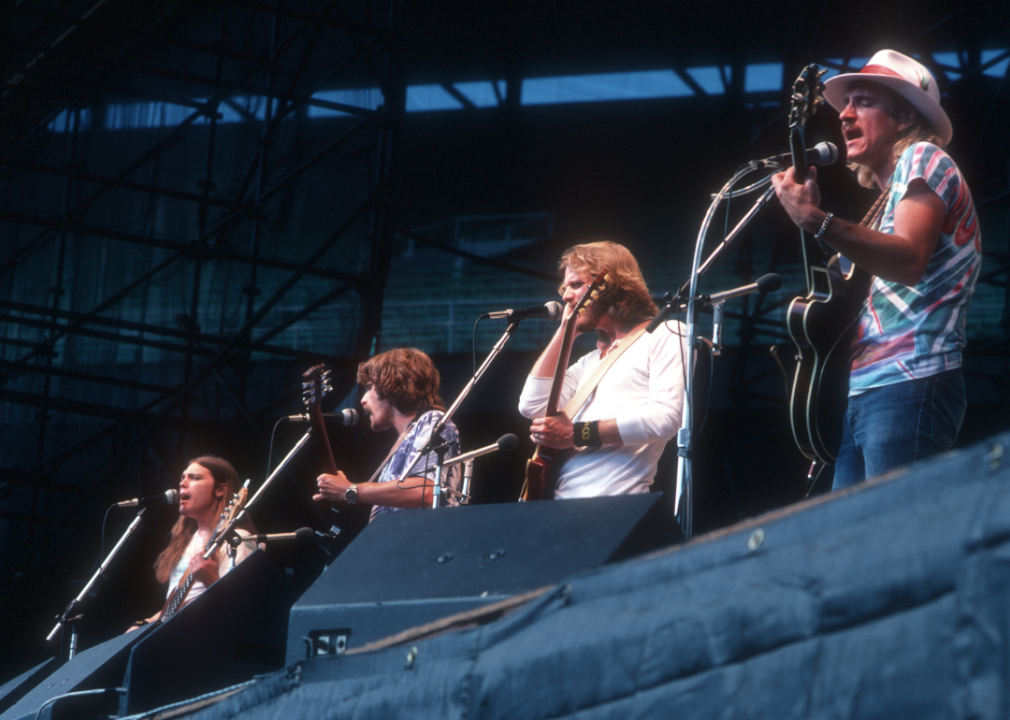 Michael Ochs Archives // Getty Images
Formed in Los Angeles in 1971, this groovy rock band cut hits like "Take It Easy" and "Hotel California," reminiscent of the West Coast, laid-back lifestyle. The Eagles' compilation record "Their Greatest Hits (1971–1975)'' topped the charts for several weeks straight, and is one of the bestselling compilation albums of all time.
Eagles: Now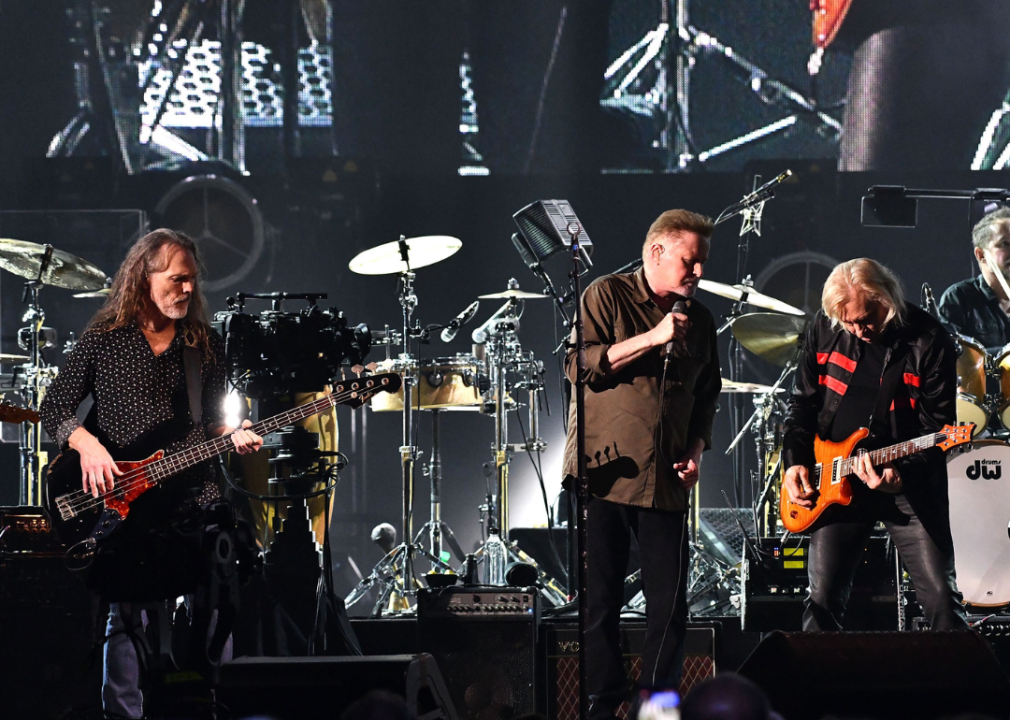 Scott Dudelson // Getty Images)
In 2016, founding band member Glenn Frey died, leading the band to temporarily retire. Shortly after, they reunited and began performing again. In 2020, the Eagles released "Live From the Forum MMXVIII." In 2023, the Eagles announced their farewell tour, which will likely span two years of performances.
Earth, Wind & Fire: Then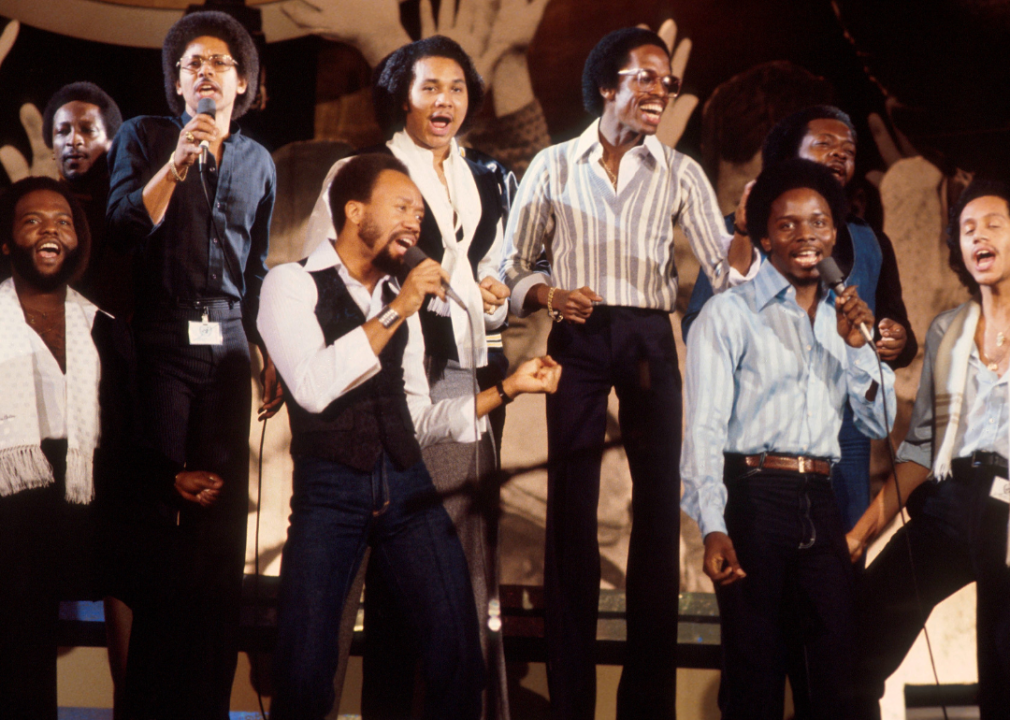 Michael Putland // Getty Images
With 90 million records sold worldwide, this group reached fans across multiple continents with its cross-cultural sound. Earth, Wind & Fire led the funk and disco charge of the 1970s with tracks like the groovy "Boogie Wonderland," "Fantasy," and the innovative sampling of "Brazilian Rhyme (Beijo)."
Earth, Wind & Fire: Now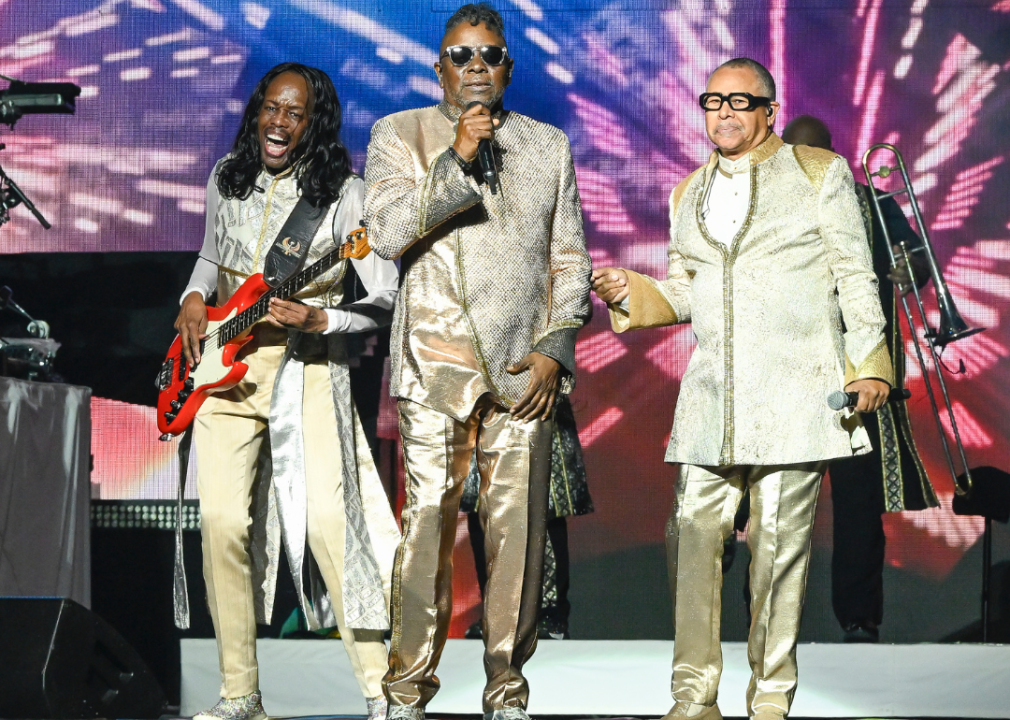 Steve Jennings // Getty Images
Earth, Wind & Fire's founder and lead singer Maurice White died in 2016, but many of the members of the band's original lineup continue to perform together. In 2023, the group embarked on a tour with Lionel Richie.
Elton John: Then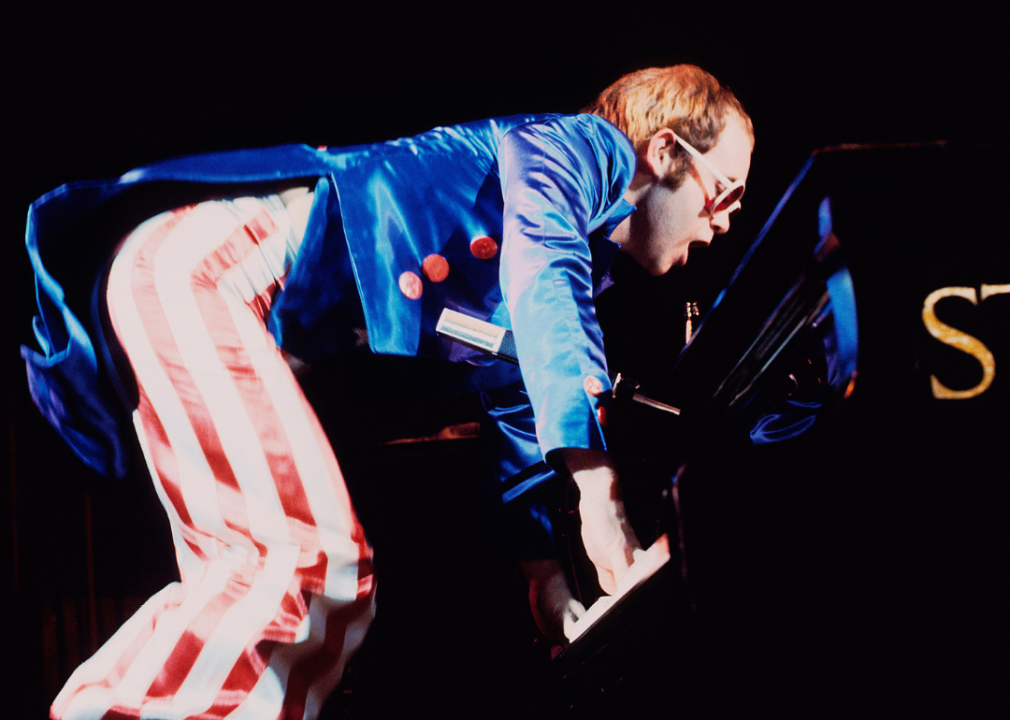 Anwar Hussein // Getty Images
Sir Elton John didn't let the '70s go to waste, releasing 12 studio albums during the 1970s, including the acclaimed "Madman Across the Water" and "Goodbye Yellow Brick Road." The megastar led the charts and continued to be a fixture in pop culture and music as a singer, pianist, and composer famous for his incredible showmanship and relatability with his audience.
Elton John: Now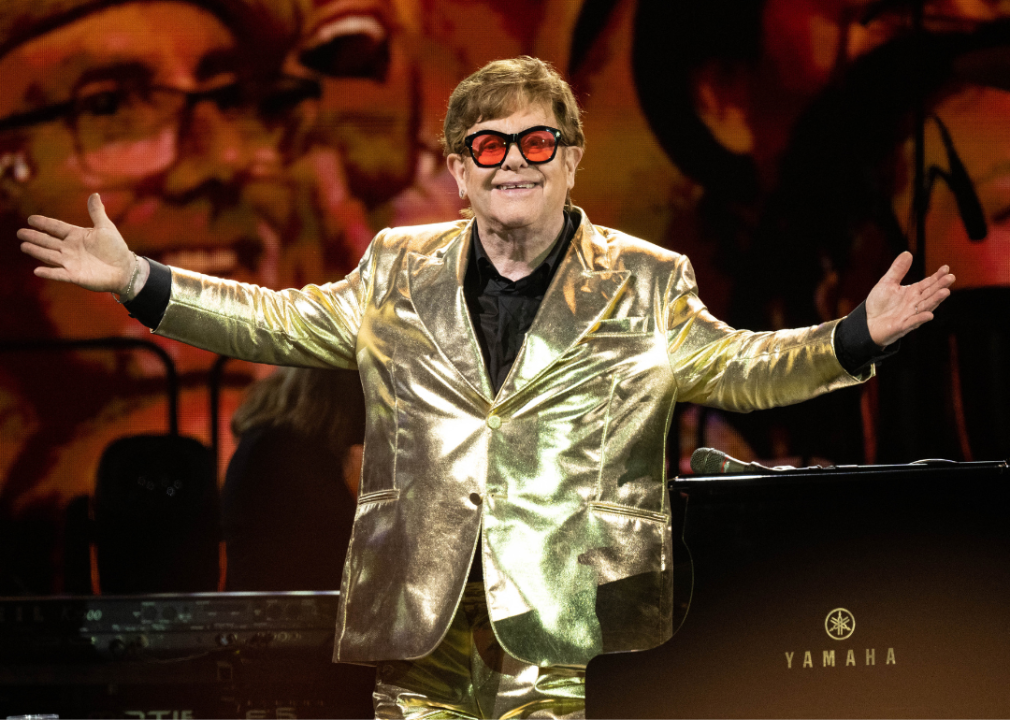 Harry Durrant // Getty Images
Elton John has maintained his place in the spotlight, recording with newer pop artists like Dua Lipa and Britney Spears in recent years. His life also became the subject of a musical biopic, "Rocketman," in 2019. After more than half a century of performing, John delivered a farewell performance at the 2023 Glastonbury Festival.
Fleetwood Mac: Then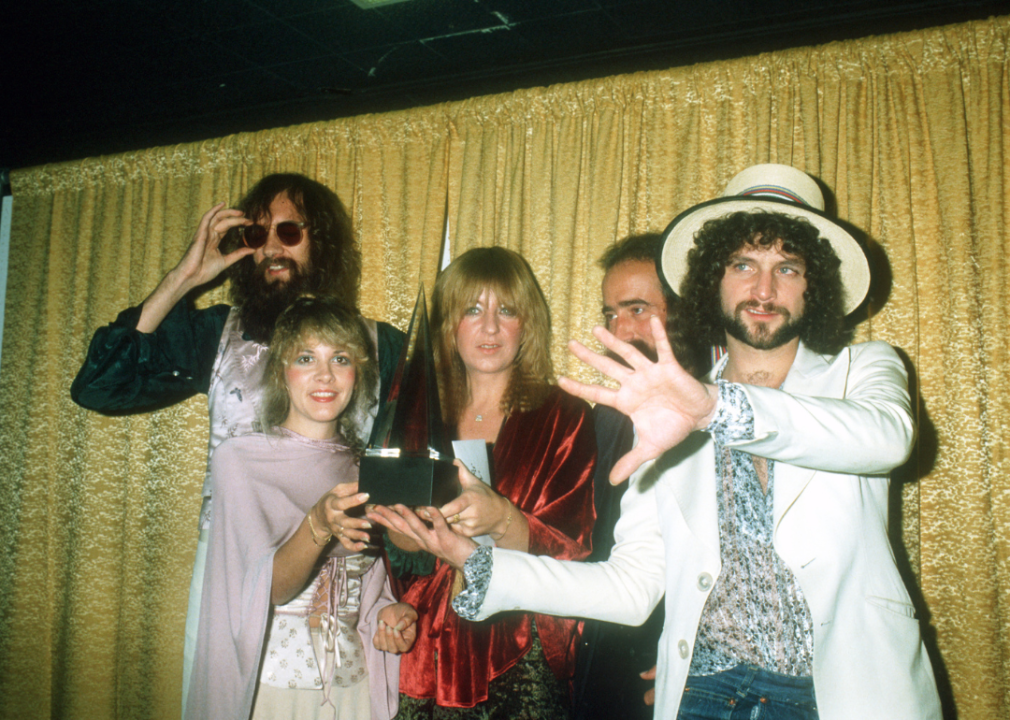 Michael Ochs Archives // Getty Images
The original members of Fleetwood Mac were at a recording studio in Los Angeles in 1974 when they heard and fell in love with guitarist Lindsey Buckingham and promptly asked him to join the band. He agreed, but with one condition: Stevie Nicks, his girlfriend, could also join—and so the iconic face of Fleetwood Mac was born. Their 1977 album, "Rumours," which featured classics including "The Chain," "Dreams," and "Go Your Own Way," sold more than 40 million copies worldwide.
Fleetwood Mac: Now
Kevin Mazur // Getty Images
The band began its last tour in 2018, with Lindsey Buckingham departing the group just before. Christine McVie died in late 2022, prompting Fleetwood Mac to retire formally. Nicks continues to tour as a solo artist.
Frankie Valli: Then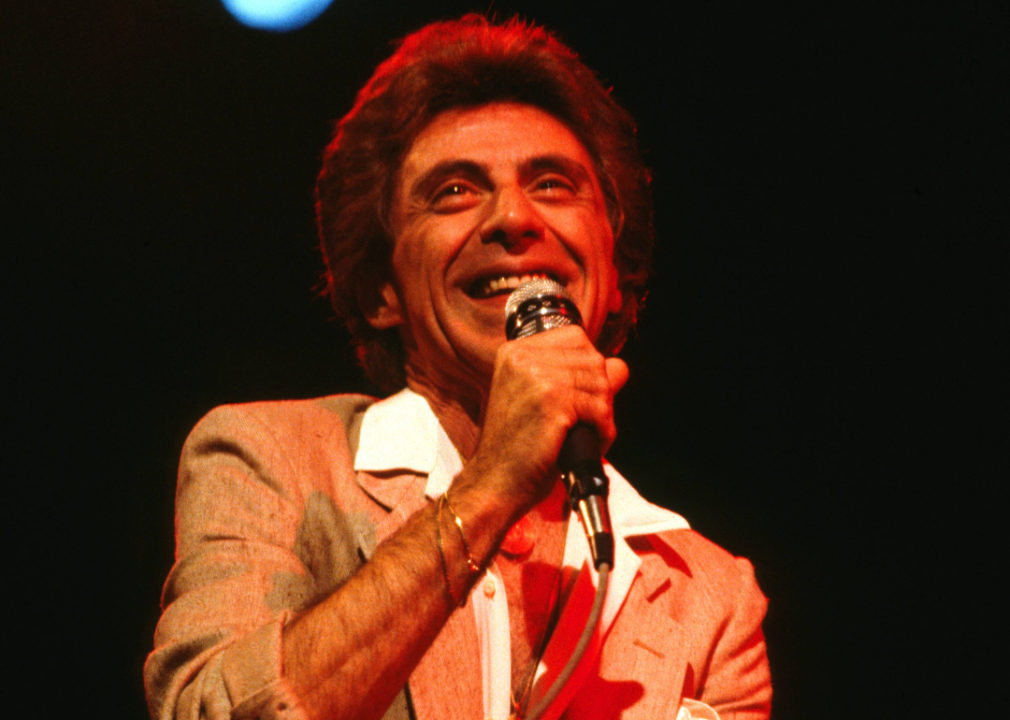 Mike Prior // Getty Images
Frankie Valli and the Four Seasons were a staple of the early rock 'n' roll doo-wop years with famous tracks like "Sherry" and "Big Girls Don't Cry." Valli's smooth voice and songs about young love captured the ears of kids and adults alike, and in 1975, the band peaked with the hit song, "December, 1963 (Oh, What a Night)."
Frankie Valli: Now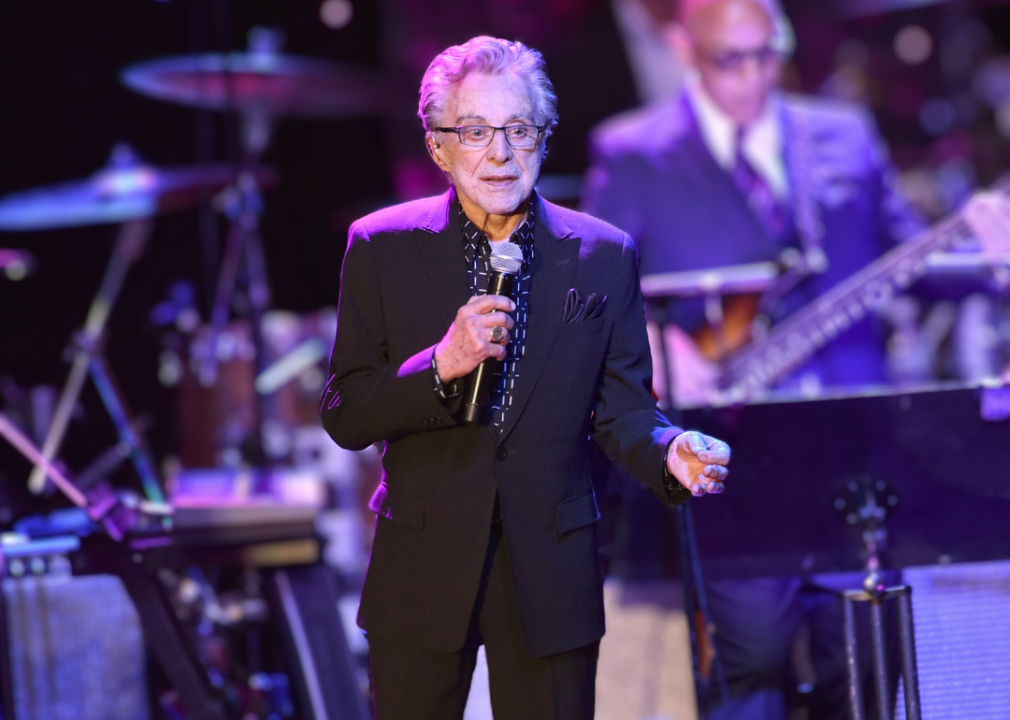 Alberto E. Rodriguez // Getty Images
Today, the frontman continues to record, releasing his latest album, "A Touch of Jazz," in 2021. The following year, with a new lineup, Frankie Valli and the Four Seasons embarked on a tour of the U.S. and U.K.
Gladys Knight & the Pips: Then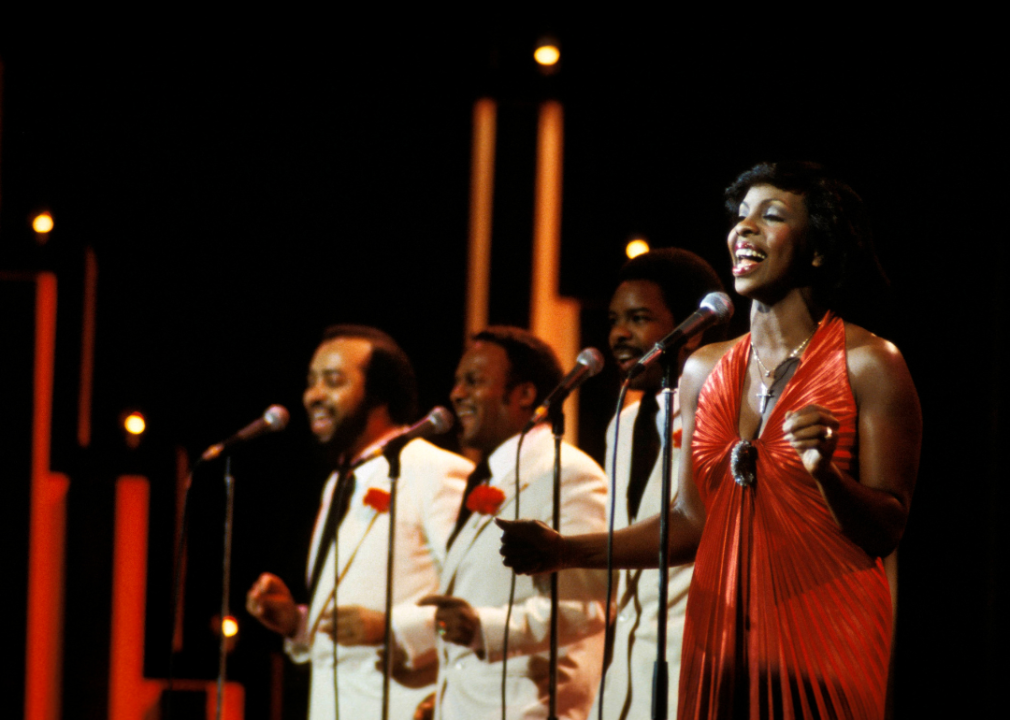 David Redfern // Getty Images
This R&B family band from Atlanta produced half of the Top 40 hits between 1961 and 1977. The 1973 album "Imagination" featured their biggest hit, "Midnight Train to Georgia." The group continued to produce hits through the '80s.
Gladys Knight & the Pips: Now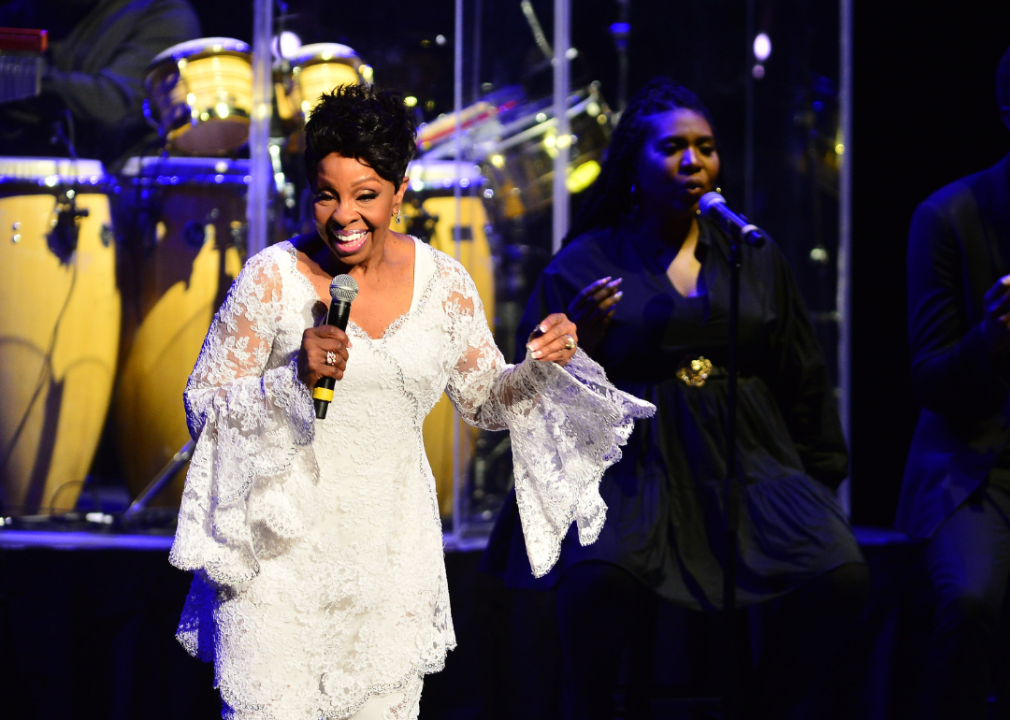 Johnny Louis // Getty Images
The group has since received inductions to the Rock & Roll Hall of Fame and the Vocal Group Hall of Fame. The Pips retired in 1989, but Gladys Knight successfully continued a solo recording and performance career and is touring the U.S. through November 2023.
Led Zeppelin: Then
GAB Archive // Getty Images
Led Zeppelin reinforced the sacraments of "sex, drugs, and rock 'n' roll" for the 1970s generation. Beyond the band's debaucherous offstage reputation, each member is revered for mastery of their instruments, which is why people often refer to Led Zeppelin as the greatest rock band of all time. The band released eight albums during this decade, producing classics like "Stairway to Heaven," "Kashmir," and "Black Dog."
Led Zeppelin: Now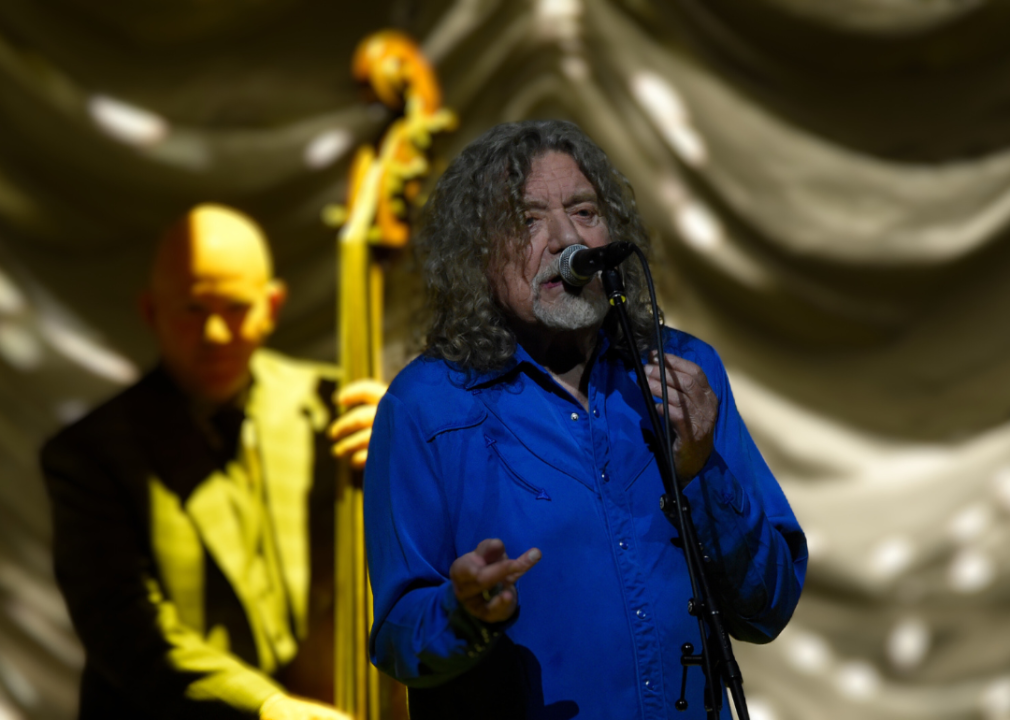 Stephen J. Cohen // Getty Images)
In 1980, the death of the band's drummer, John Bonham, ended Led Zeppelin. The rest of the band members parted and pursued their own musical careers. Today, only lead vocalist Robert Plant still tours and has formed a celebrated collaboration with musician Alison Krauss.
Paul McCartney and Wings: Then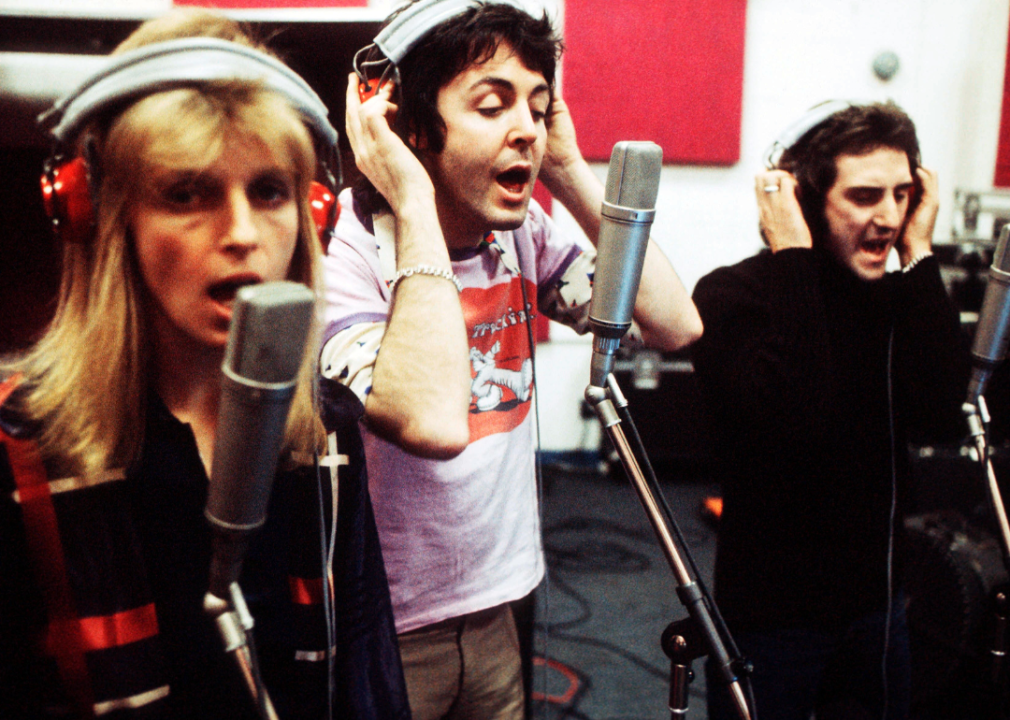 Michael Putland // Getty Images
Former Beatle Paul McCartney and his wife, Linda McCartney, formed Wings in 1971, but the first few years left much to be desired. It wasn't until 1973 that they topped the U.S. charts with their album "Band on the Run," which many consider one of McCartney's greatest albums.
Paul McCartney and Wings: Now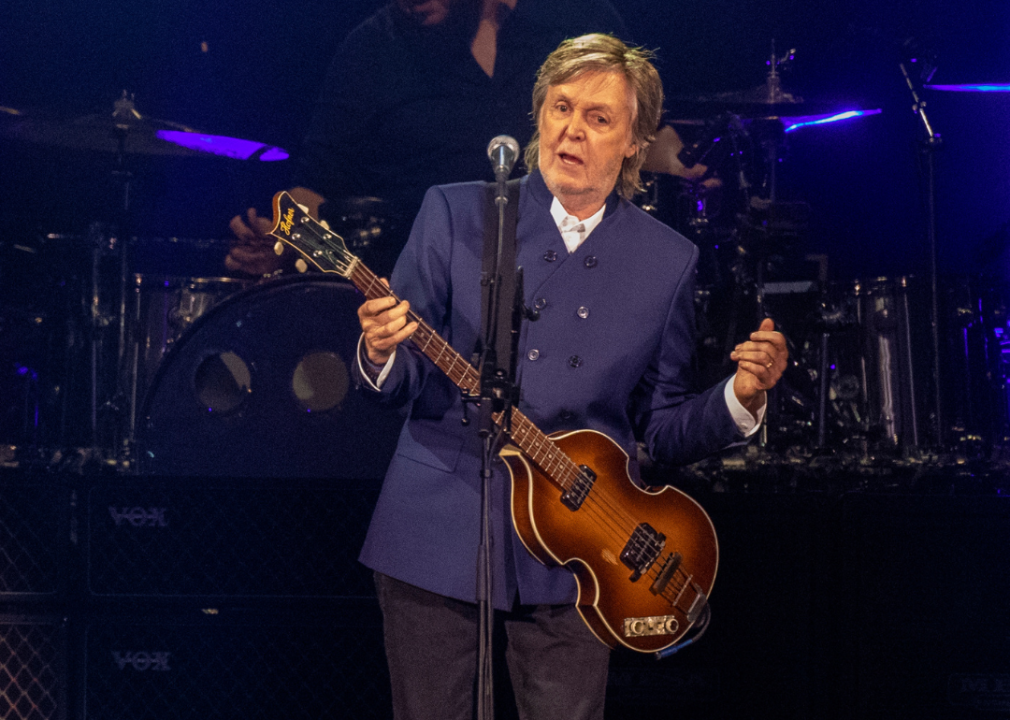 Brian van der Brug // Getty Images
By the early '80s, Wings disbanded, partly due to Paul McCartney's reluctance to tour after the murder of John Lennon in 1980. Linda died of breast cancer in 1998. Paul still performs, and in 2020, he released his latest album, "McCartney III."
Paul Simon: Then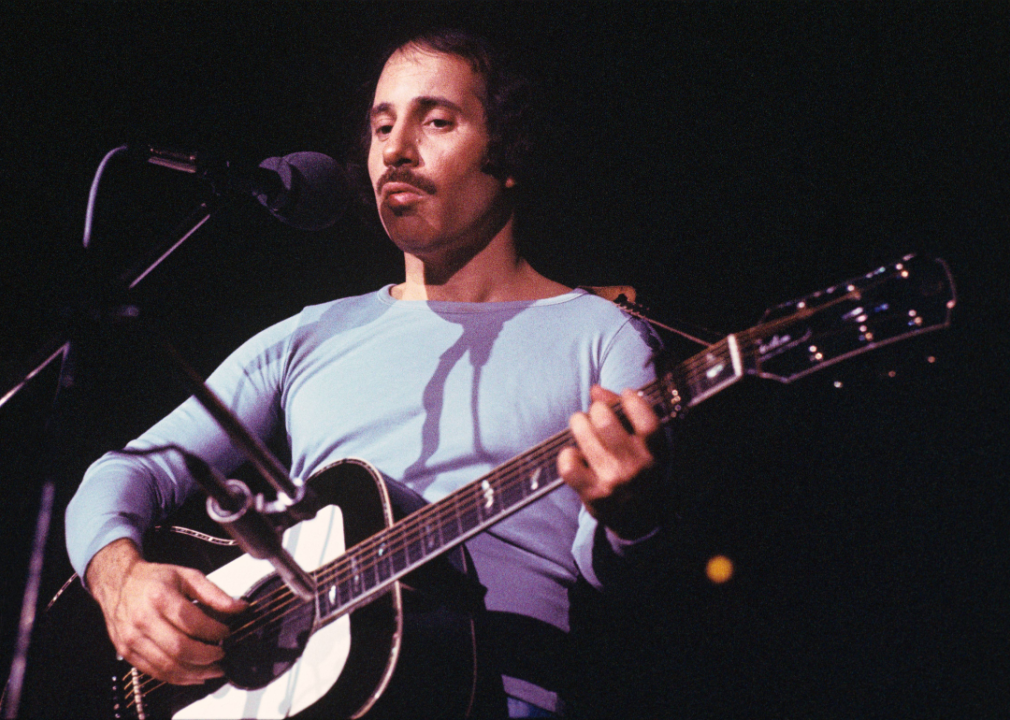 Gijsbert Hanekroot // Getty Images
Paul Simon decided to go his own way in 1970 after a successful run with Art Garfunkel as the duo Simon & Garfunkel. The 1970s were good to the new solo artist. His curiosity and appreciation for international sounds influenced his career, which listeners can hear on his hit album, "Graceland," and in "Me and Julio Down by the Schoolyard," featuring a Brazilian cuica drum.
Paul Simon: Now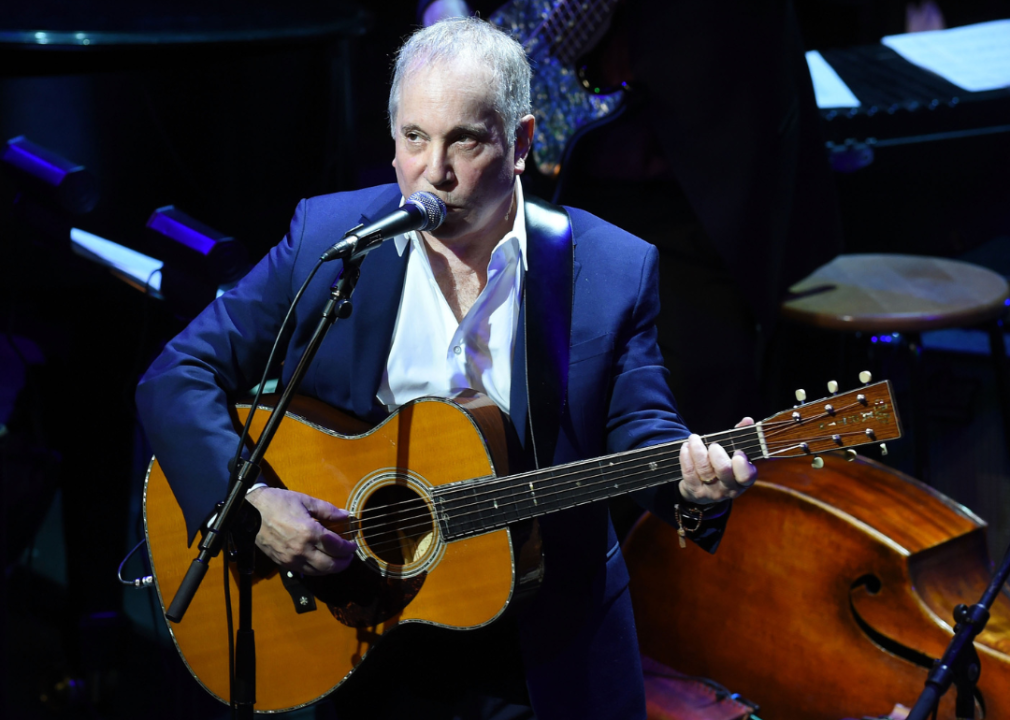 Ilya S. Savenok // Getty Images
In 2018, while recording his solo album "Seven Psalms," Simon reportedly suffered hearing loss, making it difficult for him to perform. One of his last performances was in 2019 at San Francisco's Outside Lands Festival, and he has no plans of returning to the road to tour.
Pink Floyd: Then
Koh Hasebe/Shinko Music/Getty Images)
Pink Floyd's innovative psychedelic sounds, political lyrics, and crisp guitar riffs created the bestselling album of the decade: "Dark Side of the Moon." After crafting 15 studio albums, the band broke up acrimoniously.
Pink Floyd: Now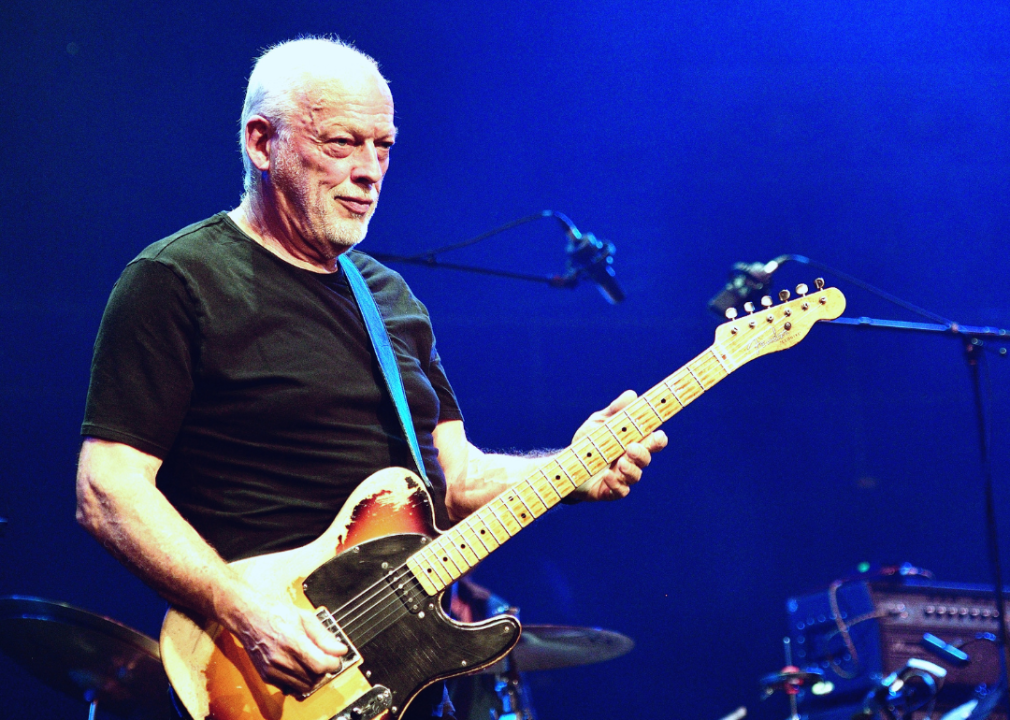 Gus Stewart // Getty Images
Tensions still run high between some of the former band members, particularly between David Gilmour and Roger Waters, over disputes about the continued use of the name and performance of the songs. The year 2023 marks 50 years since the release of "Dark Side of the Moon." Many former Pink Floyd musicians still tour today.
Roberta Flack: Then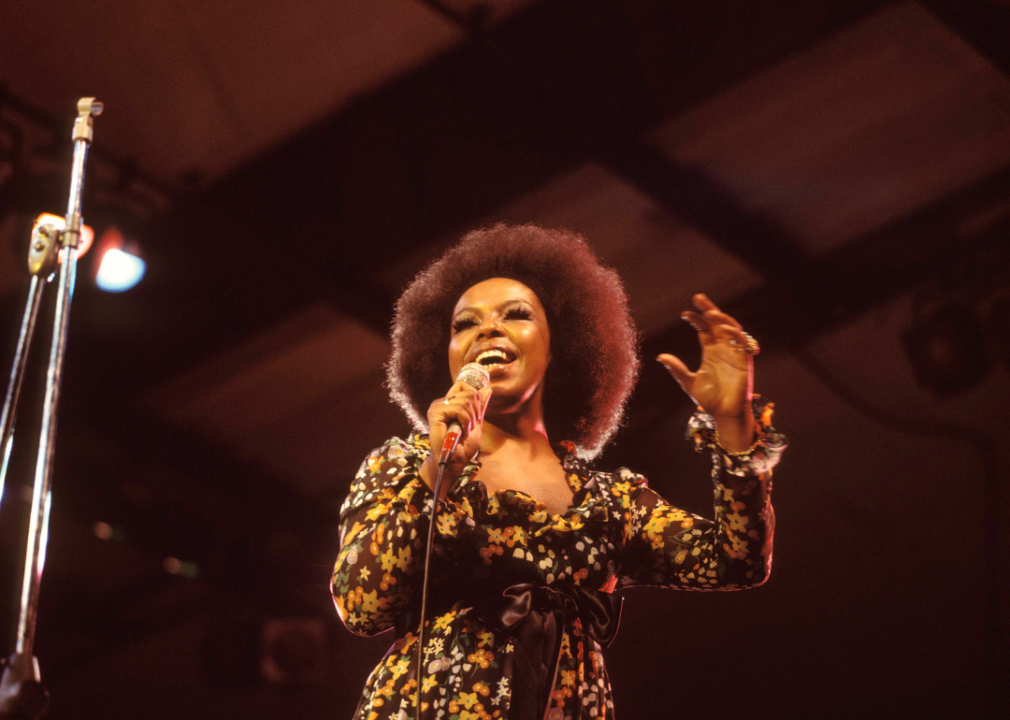 David Redfern // Getty Images
Roberta Flack's single "Killing Me Softly with His Song" shattered records in 1973 when it became a crossover hit as the #1 R&B and #1 pop song in the United States. The following year, it won Song of the Year, Record of the Year, and Best Pop Vocal by a Female at the Grammy Awards.
Roberta Flack: Now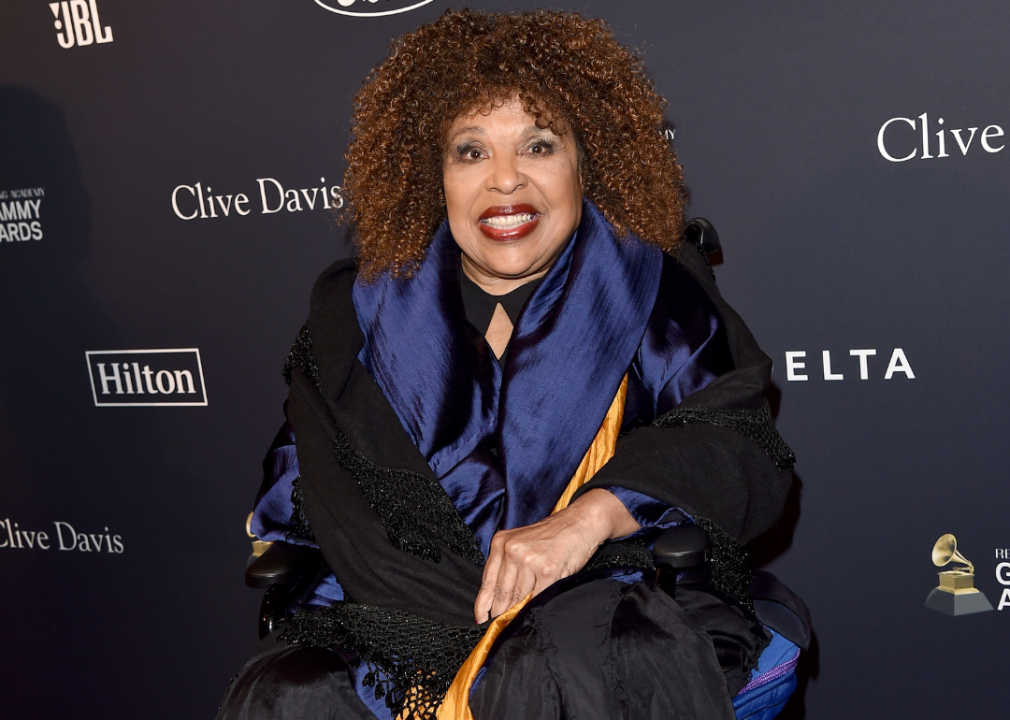 Axelle/Bauer-Griffin // Getty Images
Flack continued performing throughout the following decades, gaining a reputation for being one of the greatest women of rock 'n' roll. In 2022, the singer announced her ALS diagnosis, which has rendered her unable to sing.
The Rolling Stones: Then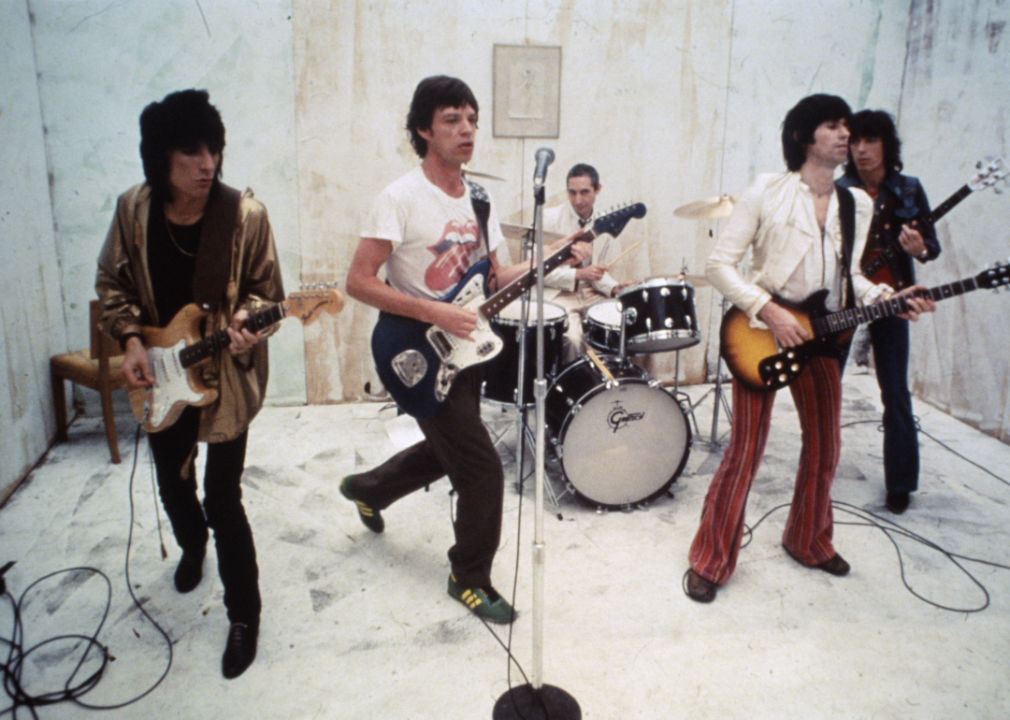 Michael Putland // Getty Images
The Rolling Stones were at the center of rock 'n' roll in the '70s, with numerous hit albums like "Some Girls," "Sticky Fingers," and "Black and Blue." In a 1972 interview, when asked if he could see himself performing when he was 60, Mick Jagger said, "Yeah, easily."
The Rolling Stones: Now
Mondadori Portfolio // Getty Images
The Rolling Stones released their newest album in 2022, the first since band member Charlie Watts died in 2021. With some original band members pushing 80, they continue to tour today and electrify audiences with the same energy as in the 1970s.
Sly and the Family Stone: Then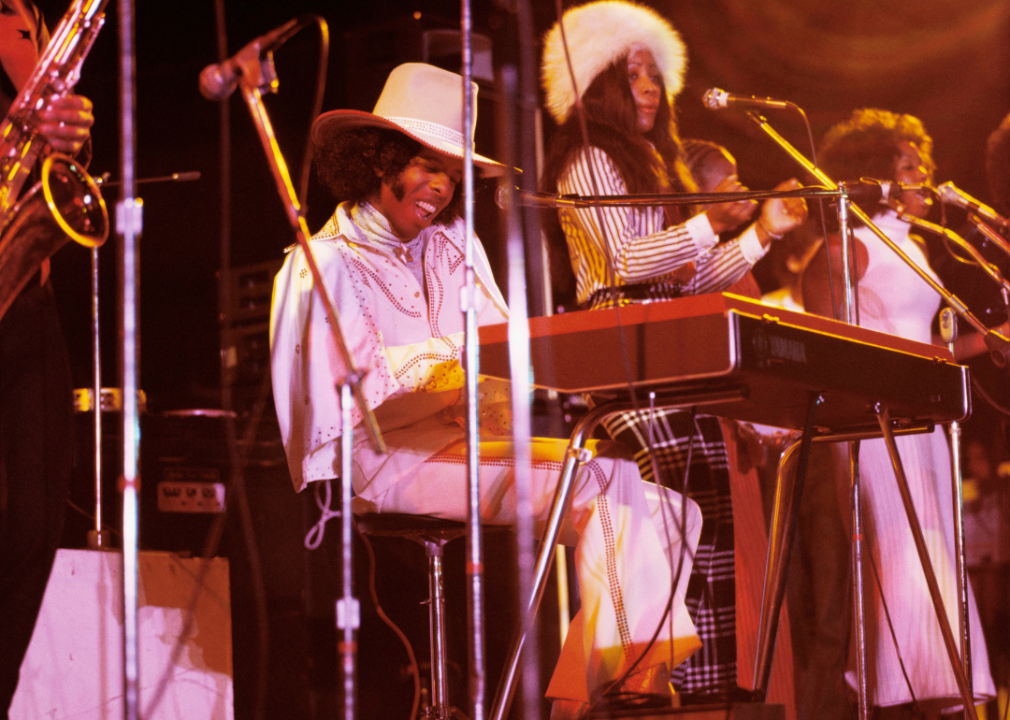 David Warner Ellis // Getty Images
Sly and the Family Stone was the first racially integrated band to make it big. The group incorporated this inclusiveness into its music, with sound ranging from funk, R&B, and psychedelia, and often touched on political and social issues of the decade in its lyrics.
Sly and the Family Stone: Now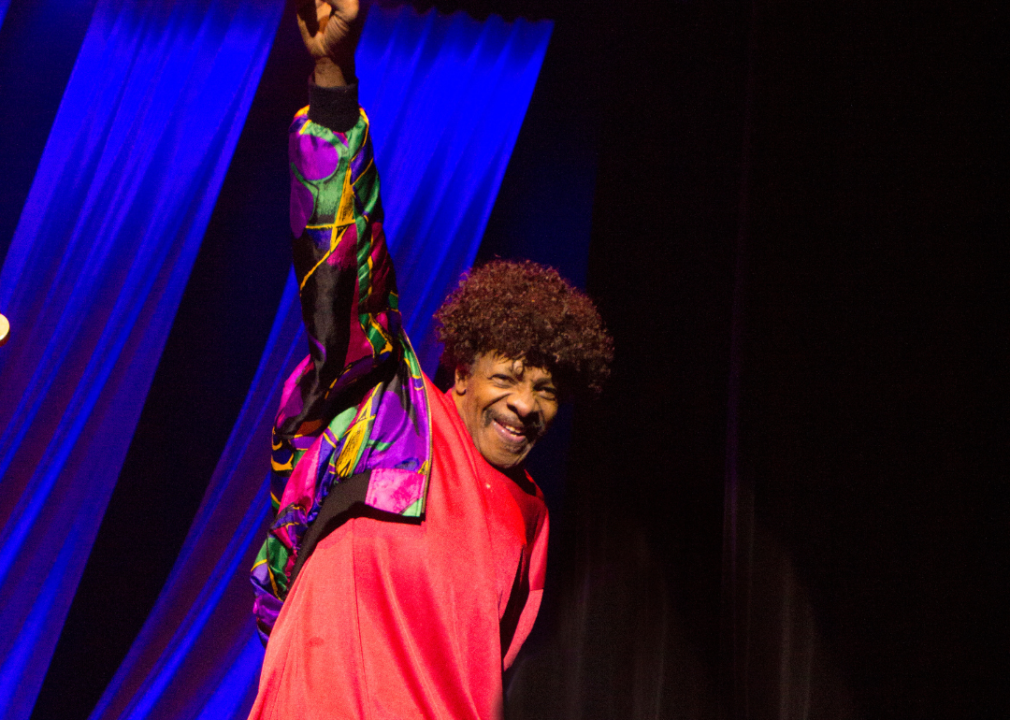 Mark Weiss // Getty Images
Sly Stone, the group's lead singer who fell out of the public eye by the mid-1980s, announced the release of his memoir in 2023, which discusses the group's fame in the '70s and his struggles with stardom and addiction.
The Staple Singers: Then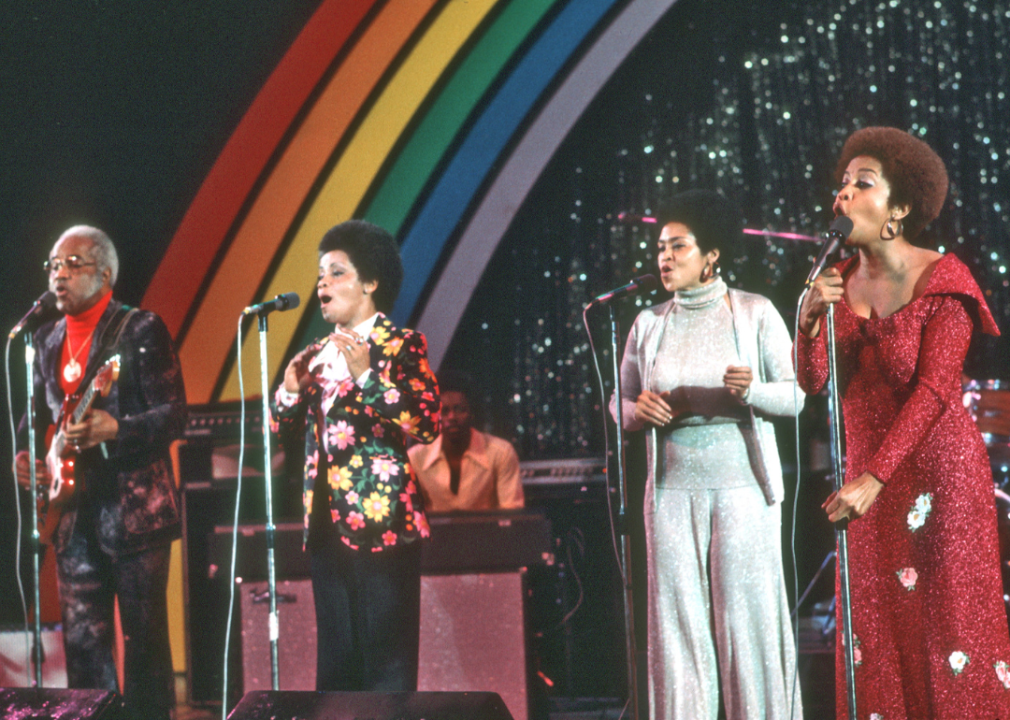 Michael Ochs Archives // Getty Images
In 1972, the R&B and gospel group and family band released "Be Altitude: Respect Yourself," bringing them to this decade's bestseller list. Although they would go on to record many more successful albums, none would come close to the accolades received by "Be Altitude."
The Staple Singers: Now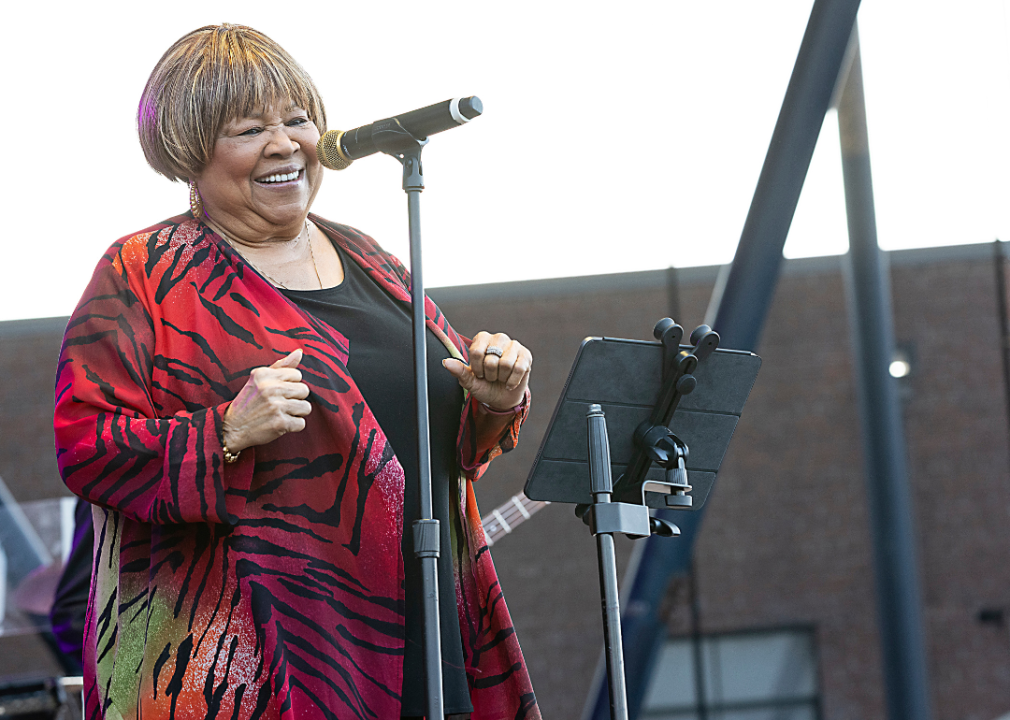 Jeff Hahne // Getty Images
Mavis Staples is the only surviving member of the group. She has long enjoyed a successful solo career and still performs, releasing her latest album, "Carry Me Home," in 2022 with Levon Helm.
Steve Miller Band: Then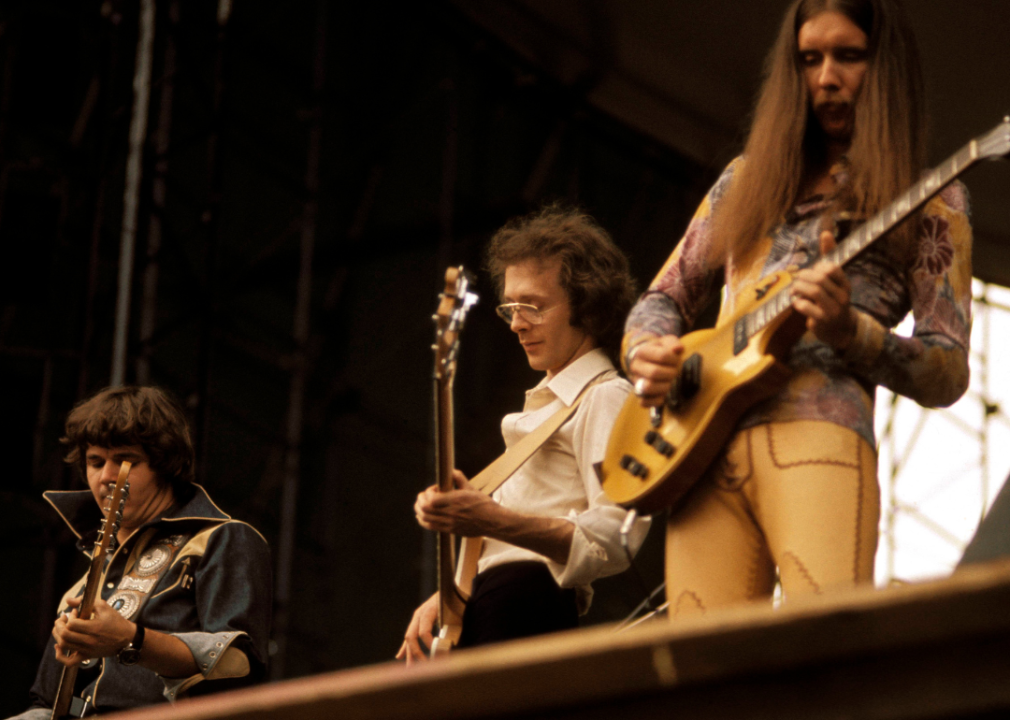 RB // Getty Images
This band took the money and ran in the 1970s. After Steve Miller broke his neck in a car accident in the early '70s, he spent some time away from the public eye, recovering and reinventing himself. After he reemerged, the rock group produced numerous platinum hits that are now staples of the decade, like "The Joker" and "Fly Like An Eagle."
Steve Miller Band: Now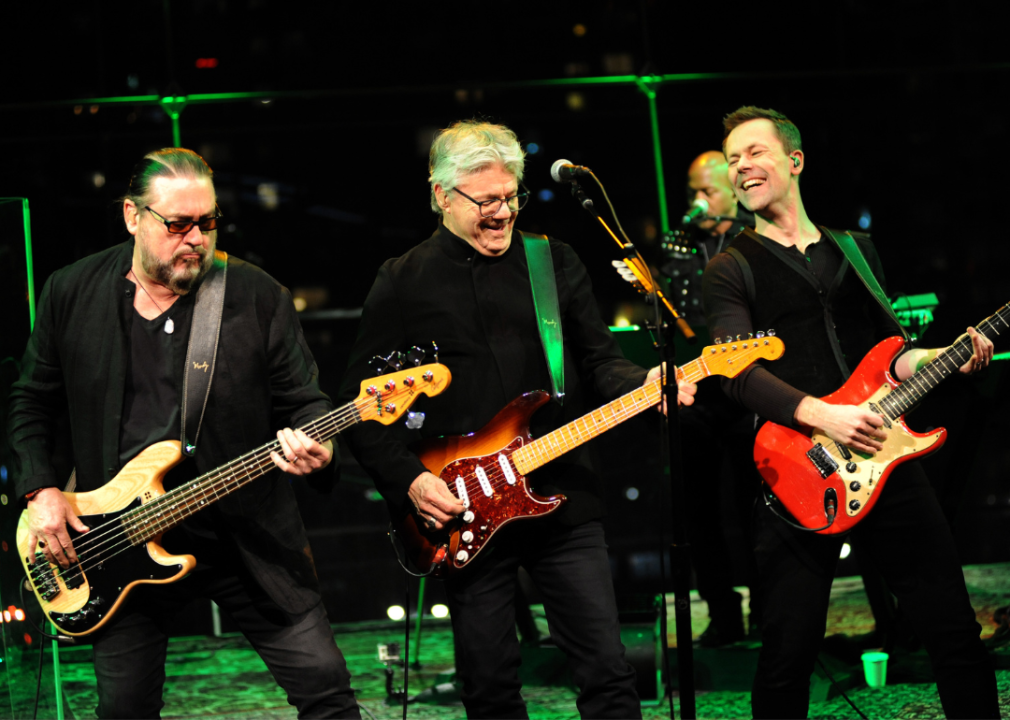 Brad Barket // Getty Images
The Steve Miller Band has stayed together, except for a few lineup changes, and has toured consistently throughout the decades. The band most recently released new music in 2011 and went on tour in 2023, with plans to continue into 2024 with their "Long Goodbye Final Tour" with Steely Dan.
Stevie Wonder: Then
Chris Walter // Getty Images
This music prodigy was discovered at the age of 12 and signed to Motown shortly after. Stevie Wonder created back-to-back masterpieces in the mid-1970s. His mastery of the synthesizer brought electronic sound to the mainstream and inspired other musicians. Over the course of the decade, he won more Grammys than any other Motown artist.
Stevie Wonder: Now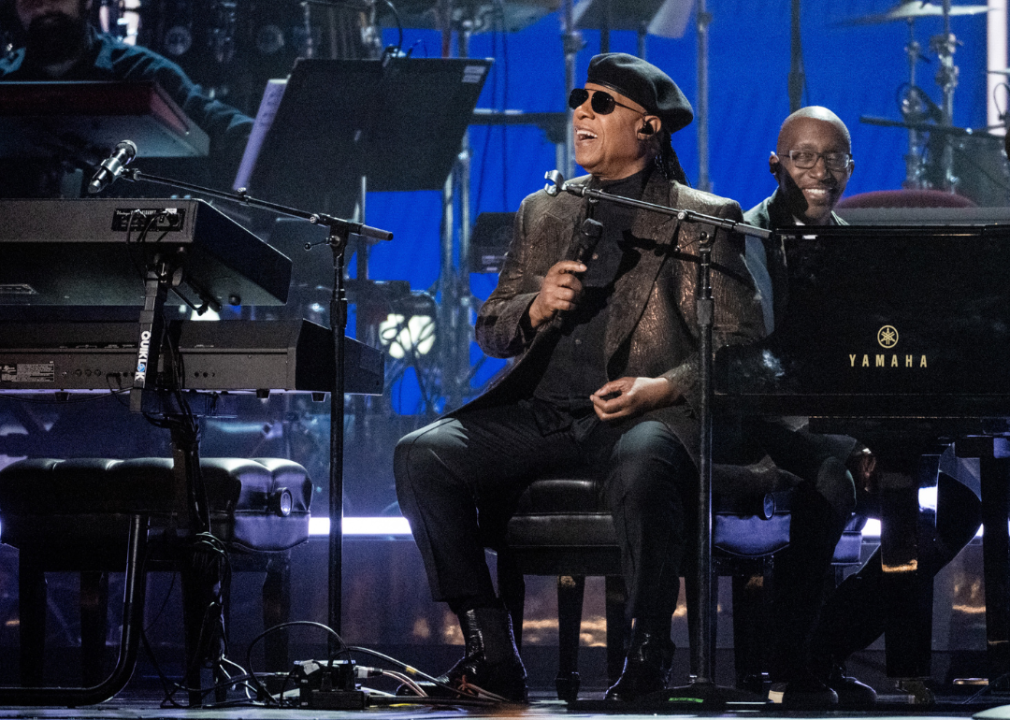 Timothy Norris // Getty Images
Though he no longer tours, Stevie Wonder's activism and support of numerous charities continues today, as does his musical influence. In the '80s, he led a campaign to make Dr. Martin Luther King, Jr.'s birthday a national holiday with the release of his song "Happy Birthday."
Willie Nelson: Then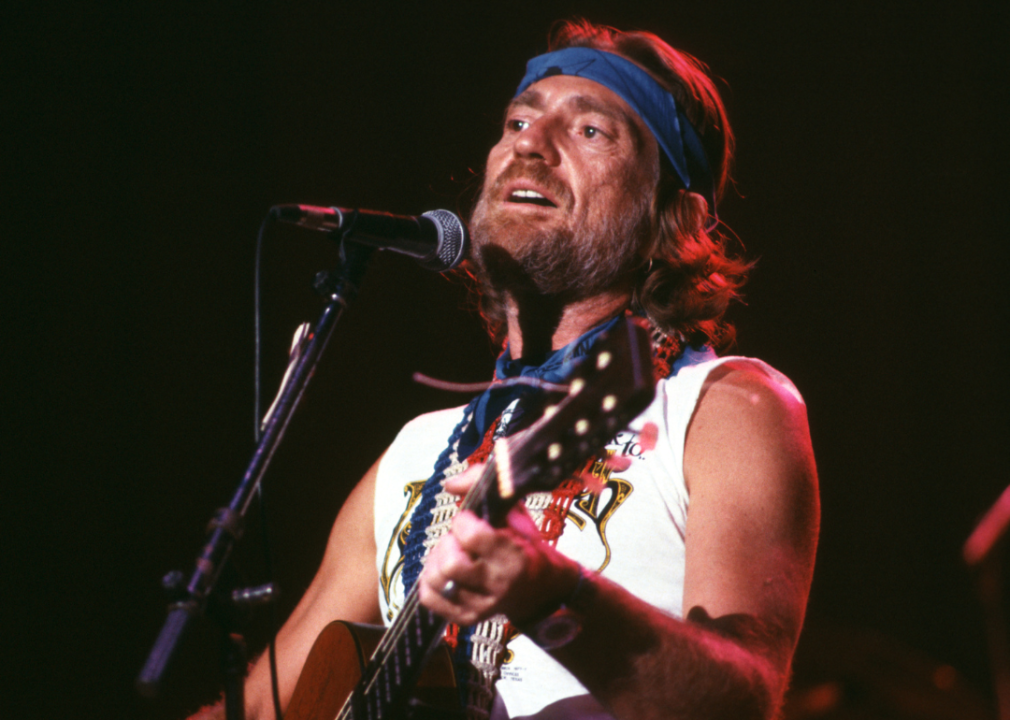 Michael Ochs Archives // Getty Images
The story of Willie Nelson can be put simply: a humble songwriter-turned-country legend. He emerged as a performer in the 1970s and recorded hits like "If You've Got the Money (I've Got the Time)" and "Good Hearted Woman." In 1976, he collaborated with other country musicians on an album called "Wanted! The Outlaws," which went platinum.
Willie Nelson: Now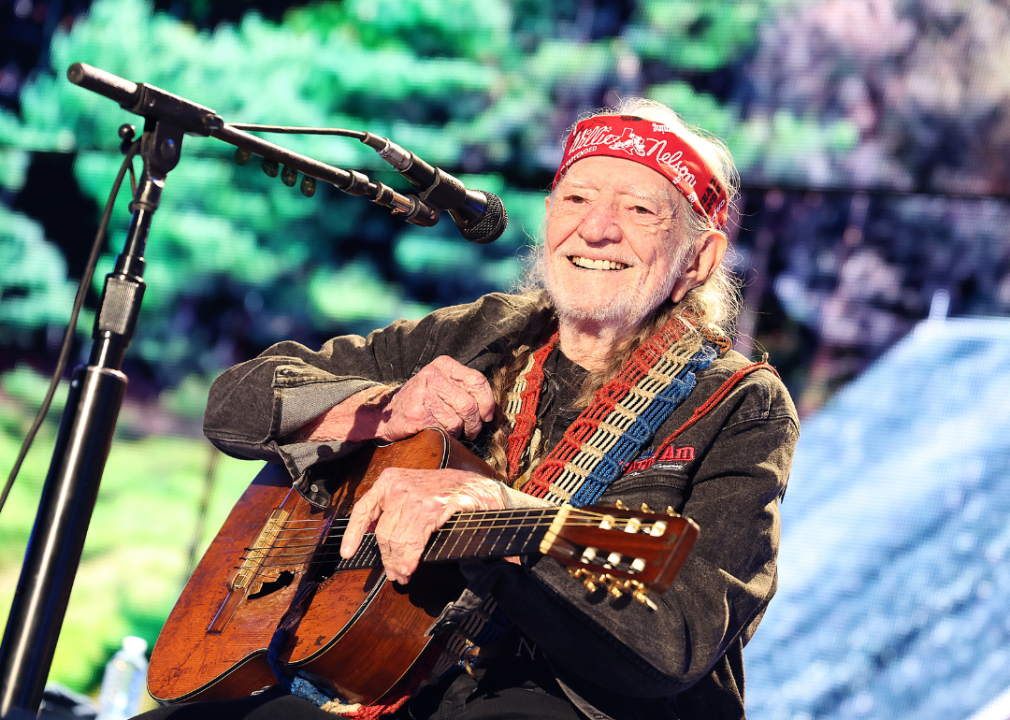 Gary Miller // Getty Images
While Nelson's legacy as a figure who redefined country music looms large, Nelson is still performing in his 90s. He is also an advocate for rural and farm communities, as well as for making the country music genre more inclusive.
Additional writing by Eliza Siegel. Copy editing by Lois Hince and Kristen Wegrzyn. Photo selection by Abigail Renaud and Ania Antecka.