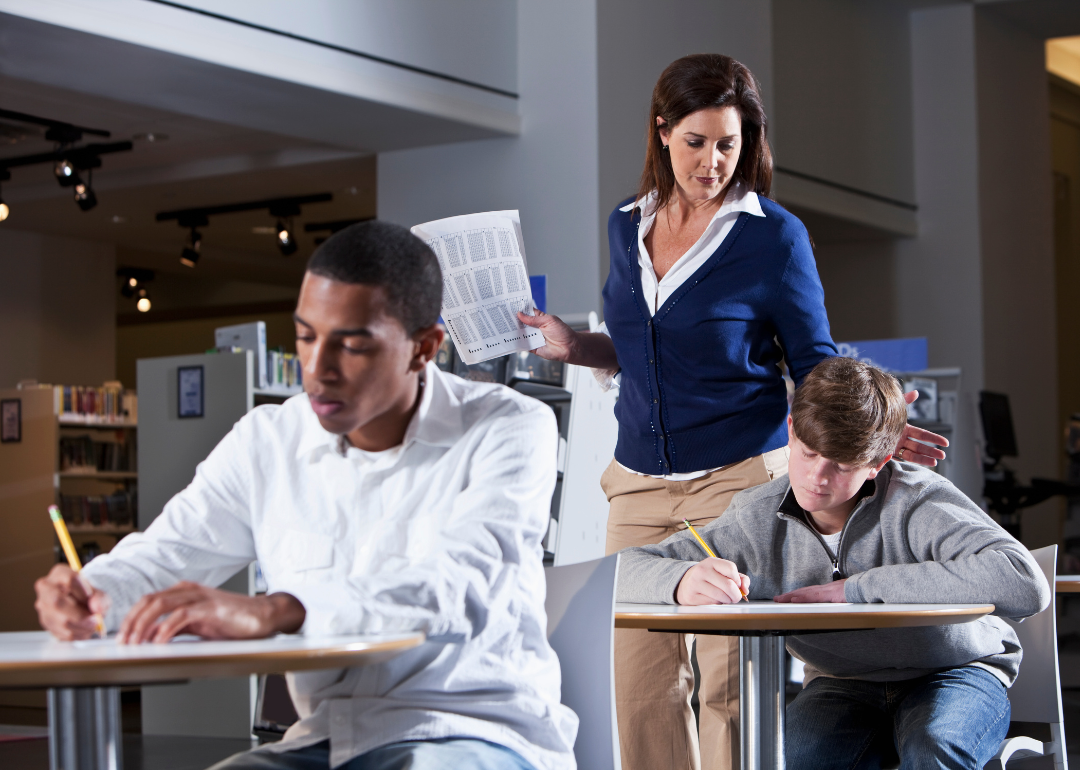 Canva
As college loans come under increasingly close scrutiny and student debt becomes a more heated national issue, students and their parents are looking for ways to save all the money they can on college tuition without sacrificing academic opportunities.
Advanced Placement courses can help students save money and time by accumulating credits toward an undergraduate degree before they even start college. Around 70% of public U.S. high schools offer at least one AP course, but that doesn't mean the opportunity is lost for students from institutions with no AP courses or home-schooled teenagers. They may also take the tests, and prep material is available for free from College Board to help them do just that.
Since 1955, College Board—a nonprofit organization comprised of over 6,000 institutions—has run the Advanced Placement program. It is also in charge of testing and grading SATs.
Advanced Placement certifications are issued for 35 subjects over six fields of study: Arts, English, History and Social Sciences, Math and Computer Science, Sciences, and World Languages and Cultures. There is also the AP Capstone Diploma Program, in which students can earn award recognition by completing a two-year program of research and seminar. Each AP exam costs about $100, but most school districts offer local- and state-subsidized financial aid for qualifying applicants.
The tests are graded from 1 to 5 points, and the minimum needed to pass is 3. Classes are included in the high school curriculum and can help raise GPAs, improving students' chances of being granted scholarships and enrolling into the school of their choice. Moreover, most colleges and universities accept AP credit in lieu of certain core curriculum courses.
But with nearly three dozen AP courses to choose from, in which ones do students most often find success? Study.com compiled a list of the AP courses with the highest exam pass rate using data from College Board. Exams are ranked by the percentage of students scoring a 3 or higher. Ties are broken by the average score.
#10. Art and Design: 3D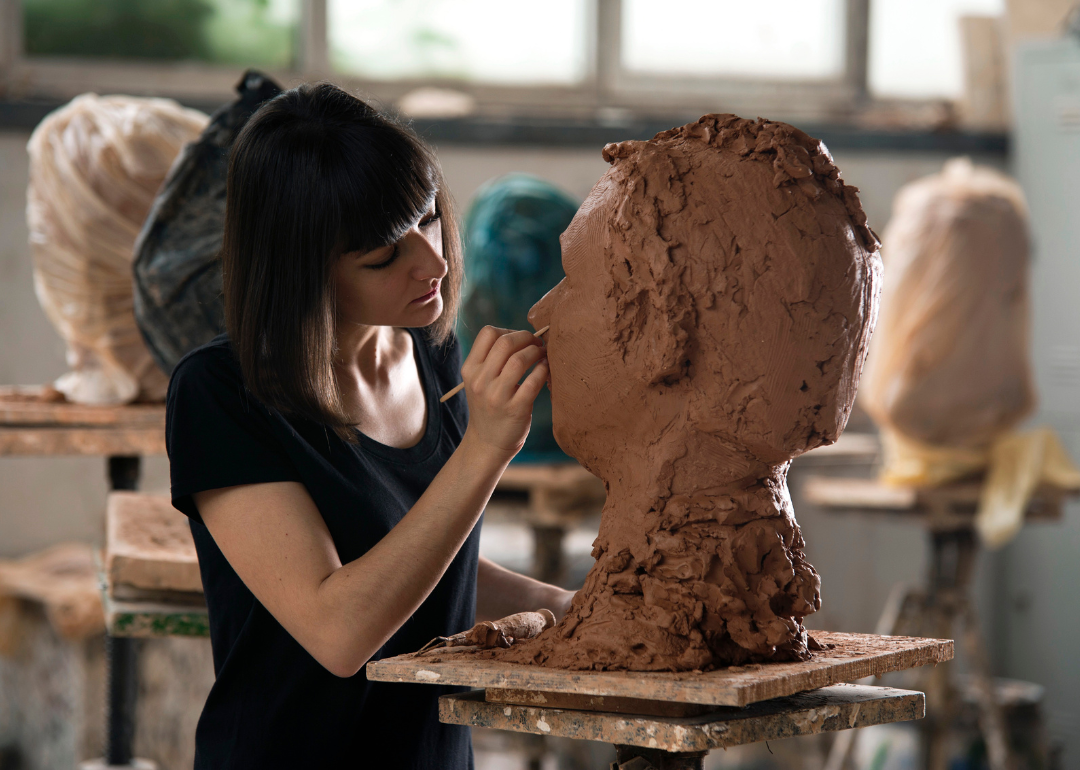 Canva
- Students scoring a 3 or higher: 73.6%
- Average score: 3.1
- Total students that took exam in 2022: 5,377
Experimenting with a variety of materials in three-dimensional artwork helps students understand art and design processes. Clay, metal, wood, glass, or any material can be used to communicate the artist's ideas and feelings while developing skills needed to pursue a career in design, studio, or digital art.
As with other art courses, 3D requires a portfolio to be submitted before the exam date. For this particular class, the work must show that the student understands the concepts of space, shape, volume, color, and texture. The use of artificial intelligence is not allowed nor are video clips; only digital images may be submitted for grading.
#9. Japanese Language and Culture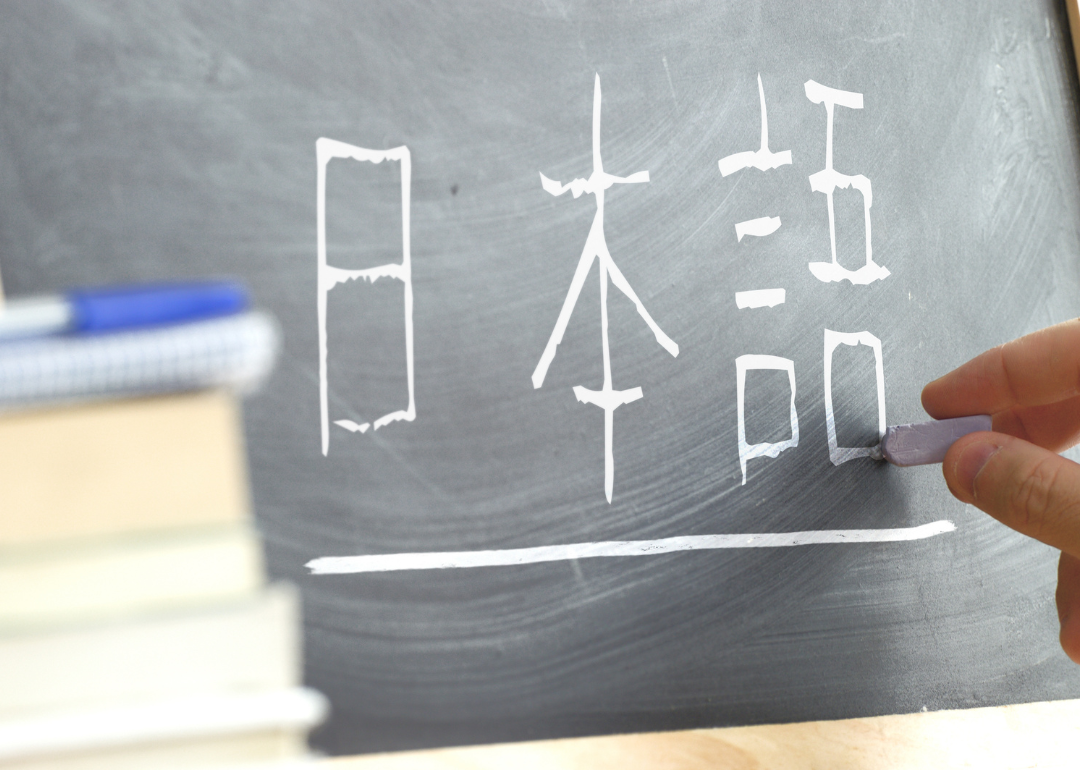 Juan Ci // Shutterstock
- Students scoring a 3 or higher: 75.5%
- Average score: 3.7
- Total students that took exam in 2022: 2,765
Thought-inspiring topics of Japanese culture are explored in this AP world languages class, such as "Influences of Beauty and Art" or "How Science and Technology Affect Our Lives." Students are encouraged to communicate in Japanese by analyzing Japanese media through books, movies, and newspaper articles.
Students must prove that they understand not only the Japanese language but also Japanese culture. The exam includes audio bites and a microphone for students to prove their listening and speaking knowledge, along with written questions to evaluate the student's proficiency in Japanese writing.
#8. Calculus BC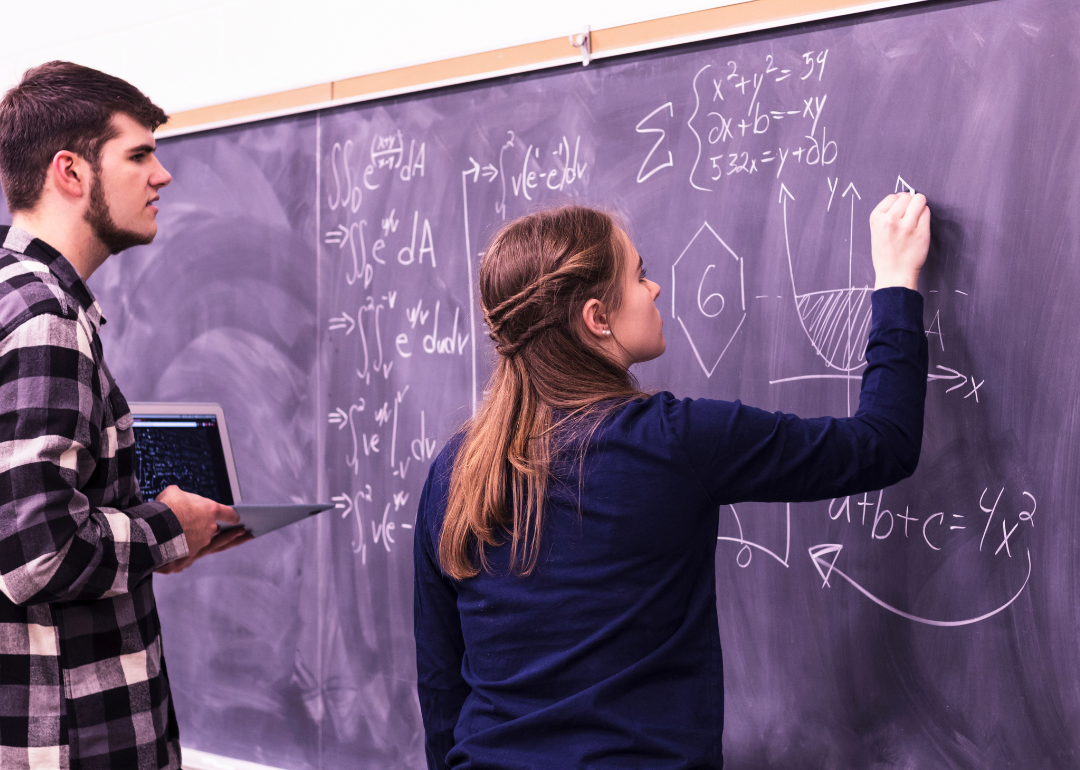 Canva
- Students scoring a 3 or higher: 76.9%
- Average score: 3.7
- Total students that took exam in 2022: 120,238
Problem-solving is the main lesson of the Calculus BC course. By exploring "concepts, methods, and applications of differential and integral calculus" through experiments and research, students acquire the knowledge they need to jump-start any engineering, architecture, or computer science major.
The time for the test is three hours and 15 minutes. Students must prove they know how to apply formulas and procedures to solve problems. Unfortunately, the Calculus BC and AB exams cannot be taken together in the same year.
#7. English Literature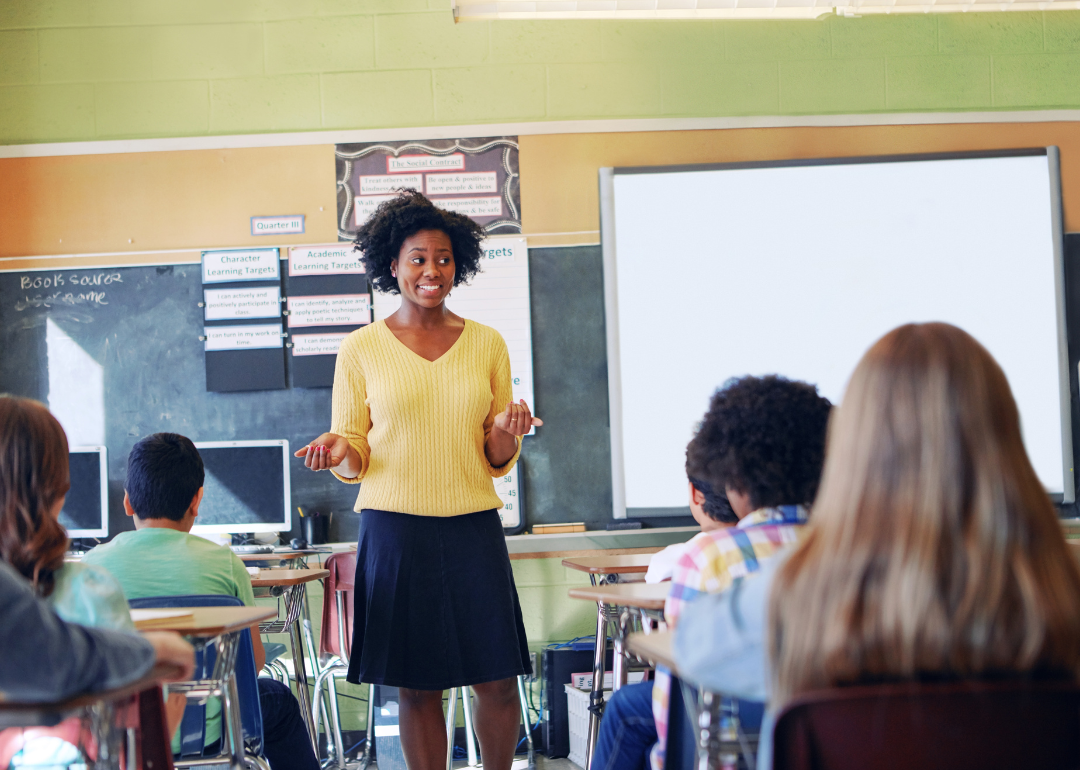 PeopleImages.com - Yuri A // Shutterstock
- Students scoring a 3 or higher: 77.9%
- Average score: 3.3
- Total students that took exam in 2022: 339,401
The English Literature course is made up of nine units that explore fiction, poetry, and drama from different eras. By reading and analyzing the works of classic and modern masters, students enrich their vocabulary, perfect their grammar and spelling, and improve their own reading and writing skills. English is a general education requirement for all majors.
The exam is divided into two sections: the first includes five sets of multiple-choice questions, and the second and longest is made up of three free-response prompts instructing the student to analyze prose, poetry, and a literary concept.
#6. Spanish Language and Culture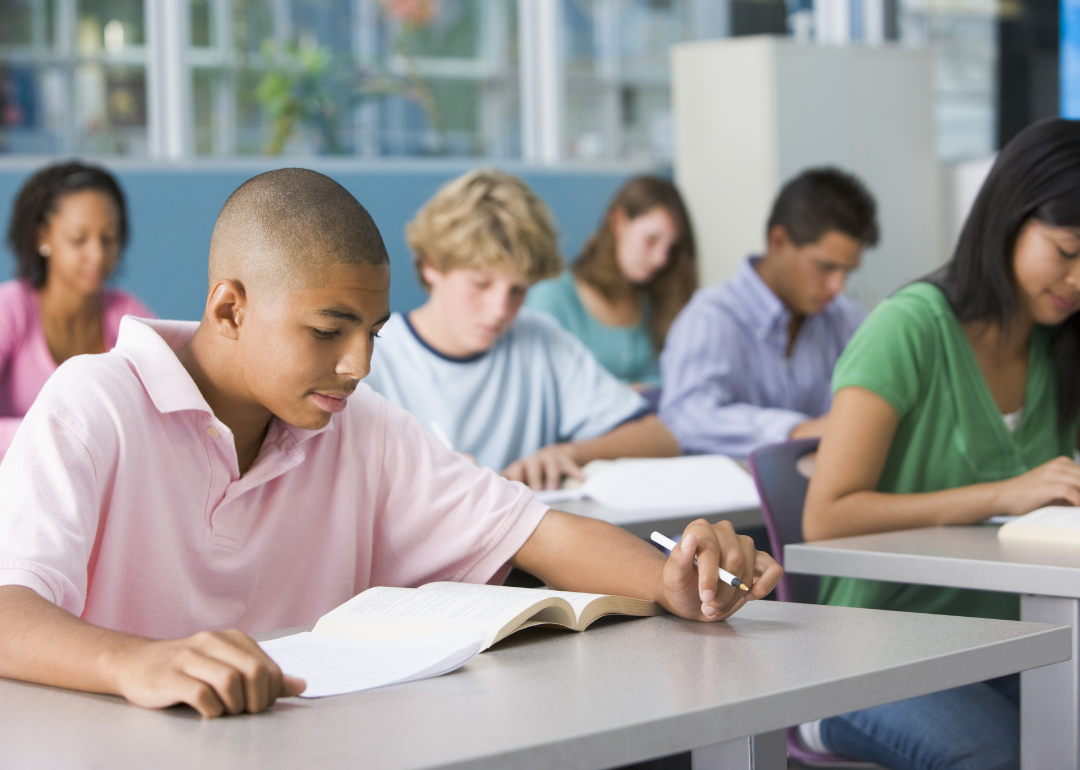 Canva
- Students scoring a 3 or higher: 81.7%
- Average score: 3.5

- Total students that took exam in 2022: 155,931
By 2050, one-third of the U.S. population will speak Spanish; learning it may aid workers' performance in many industries. Since a second language is commonly part of the liberal arts curriculum, students can benefit from taking a Spanish AP course while in high school, no matter which major they choose further along their college path. It is also a prerequisite for most social studies and international exchange programs.
The Spanish language exam evaluates the student's listening, speaking, and writing skills through multiple choice and free-response questions, which include a two-minute presentation and writing an essay.
#5. Seminar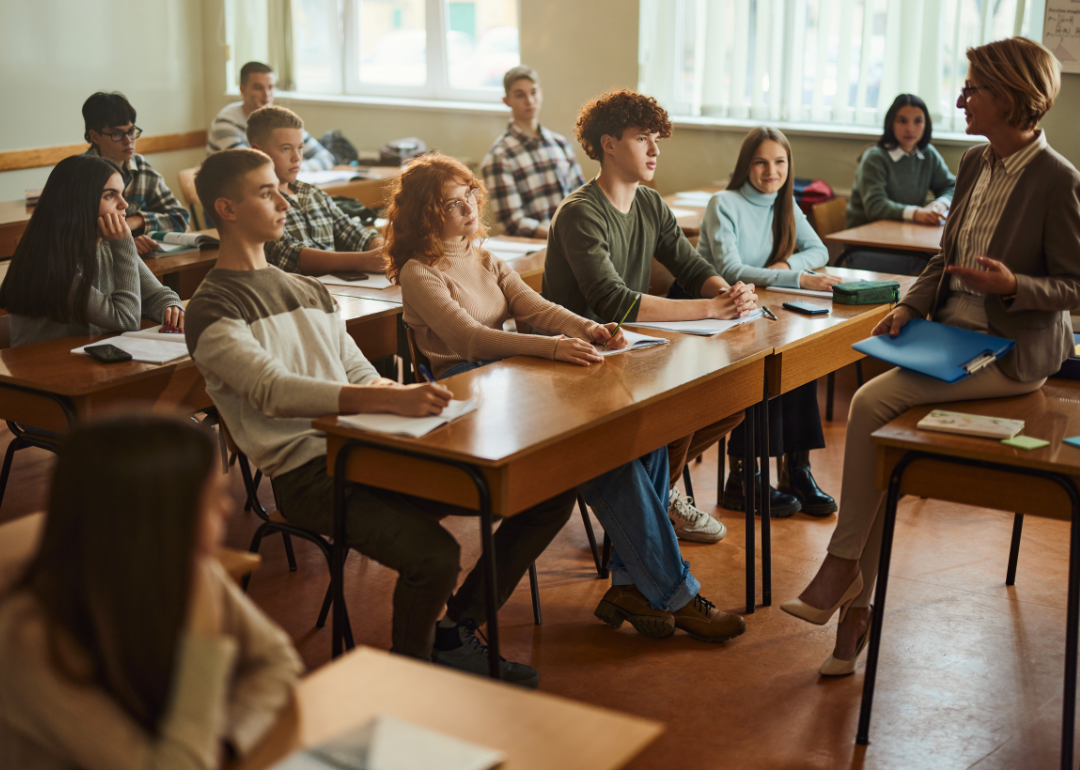 Canva
- Students scoring a 3 or higher: 82.6%
- Average score: 3.2
- Total students that took exam in 2022: 56,766
Seminar is part of the Capstone Diploma Program. Through it, students learn to research, communicate and work as team players—skills needed in any professional environment.
Some of the activities students will perform include designing and delivering presentations, public speaking, investigating a range of topics, and writing data-based essays. Two of those tasks are part of the final assessment, along with an end-of-course exam.
#4. Research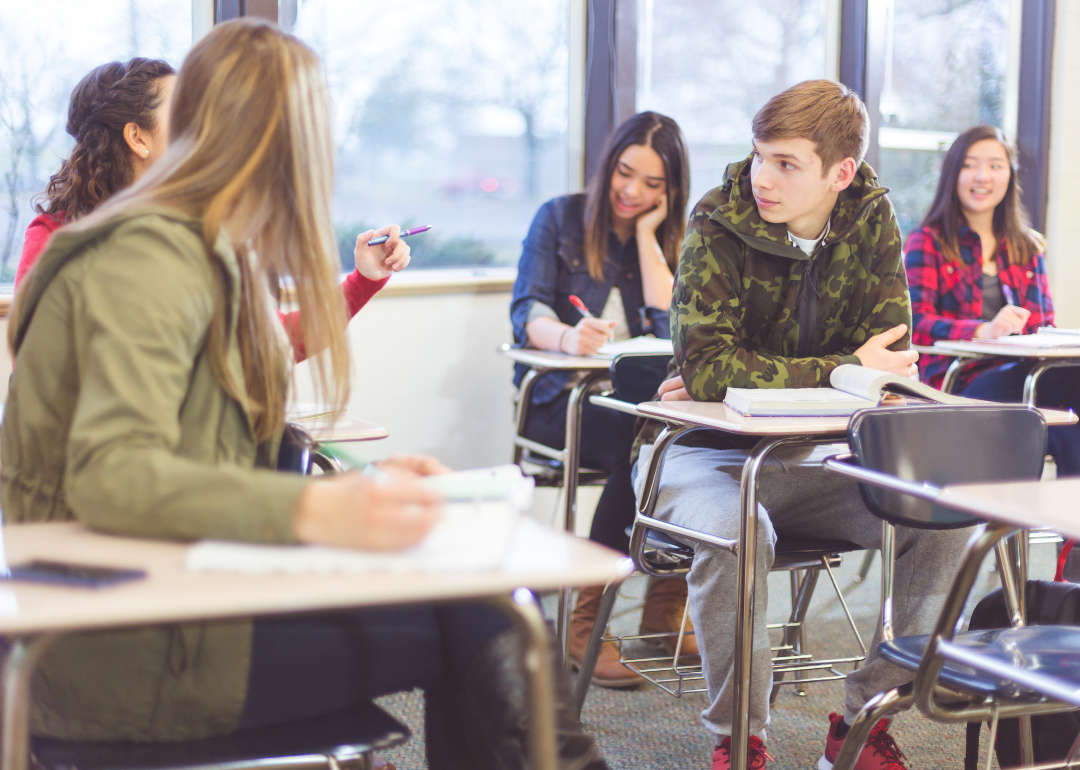 Canva
- Students scoring a 3 or higher: 82.7%
- Average score: 3.3
- Total students that took exam in 2022: 26,947
Another AP special certification is Research, a highly sought-after class that teaches students how to investigate and analyze a subject from an academic perspective. During the school year, students must design, outline, and run a research-based investigation in order to pass the course.
During the school year, students must complete a digital portfolio before taking the final exam. The assessment of both parts makes up the final grade. Seminar is a prerequisite for this class and once both are completed, qualifying students can earn an AP Capstone Diploma.
#3. Art and Design: 2D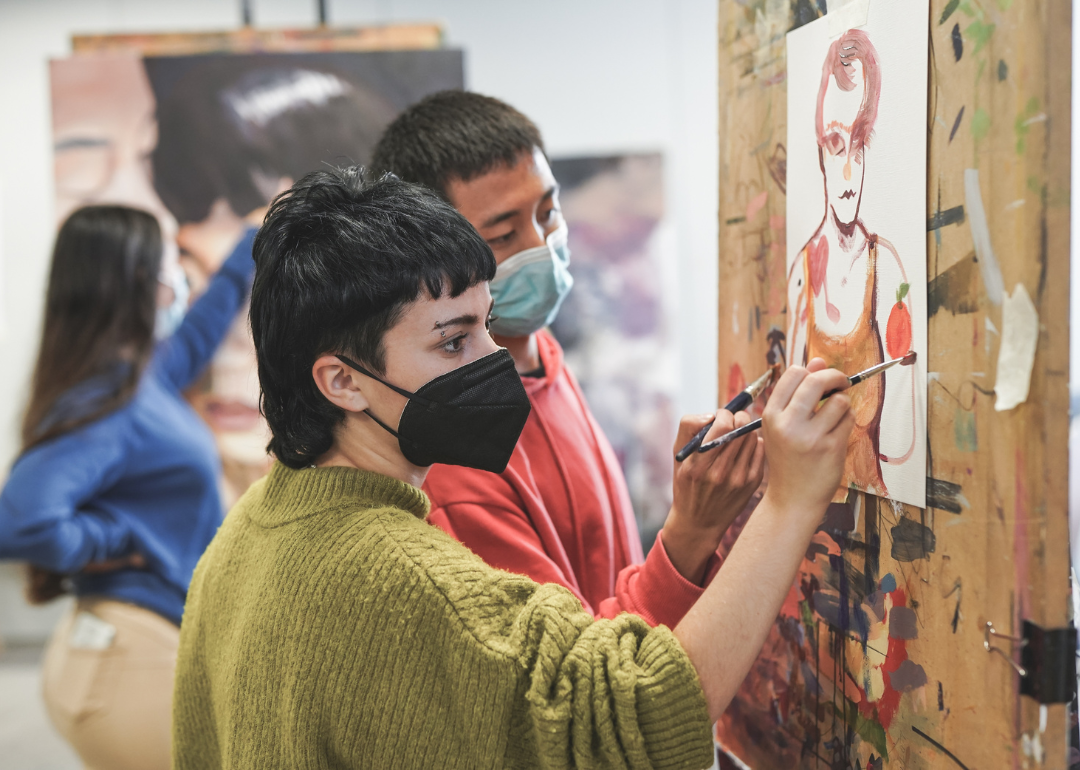 Sabrina Bracher // Shutterstock
- Students scoring a 3 or higher: 86.6%
- Average score: 3.4
- Total students that took exam in 2022: 37,045
The possibilities are endless in two-dimensional art: photography, collage, drawing, printmaking, illustration, painting, and more. Students taking this AP course may experiment with as many materials as they wish in order to learn to communicate their thoughts and feelings through 2D art.
This and other AP art classes require a portfolio to be completed and presented at the time of the exam. The requirements are explained in a booklet provided by College Board. It is a helpful tool intended to guide students through the process of choosing and presenting their work adequately.
#2. Chinese Language and Culture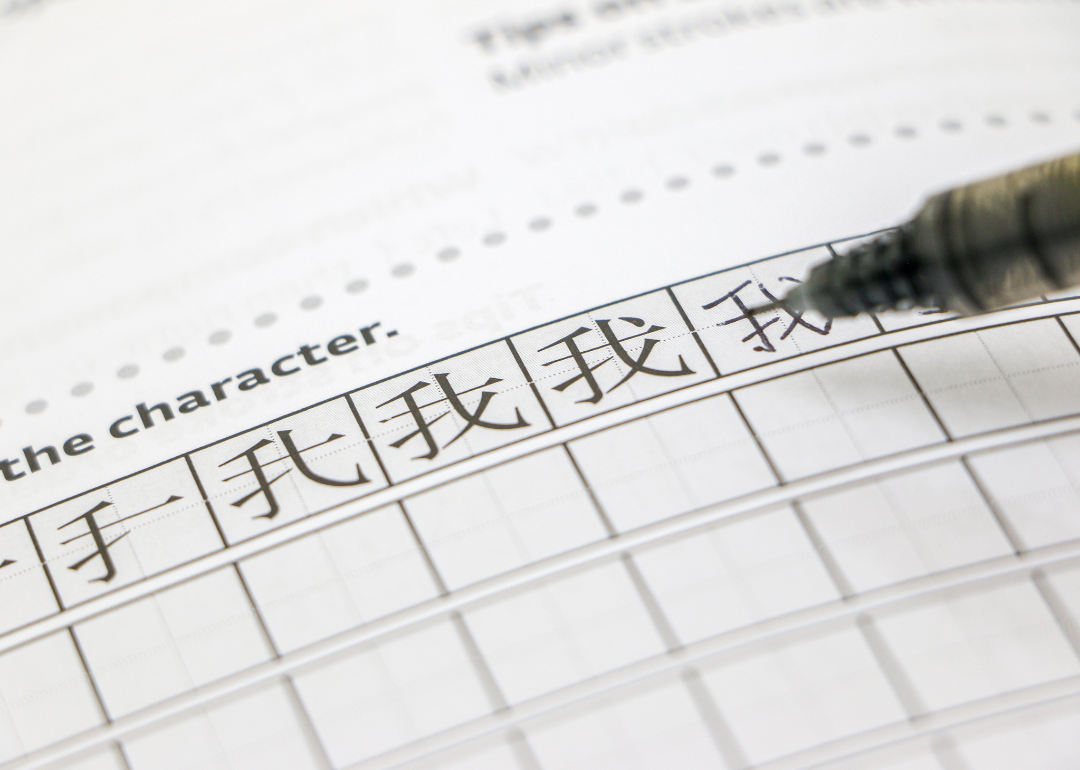 Adam Yee // Shutterstock
- Students scoring a 3 or higher: 86.9%
- Average score: 4.0
- Total students that took exam in 2022: 15,277
Most Chinese Language AP students nail the class with high grades. It is the language with the largest population of native speakers in the world, and as the Chinese economy grows stronger, people are beginning to understand the importance of being able to communicate fluently in the highly competitive international business arena.
Students may take the exam in "simplified characters or in traditional characters," and they can switch from one to another when needed. The input options do not affect the grade; however, proficiency in the Chinese language and culture must be proven to pass the course.
#1. Art and Design: Drawing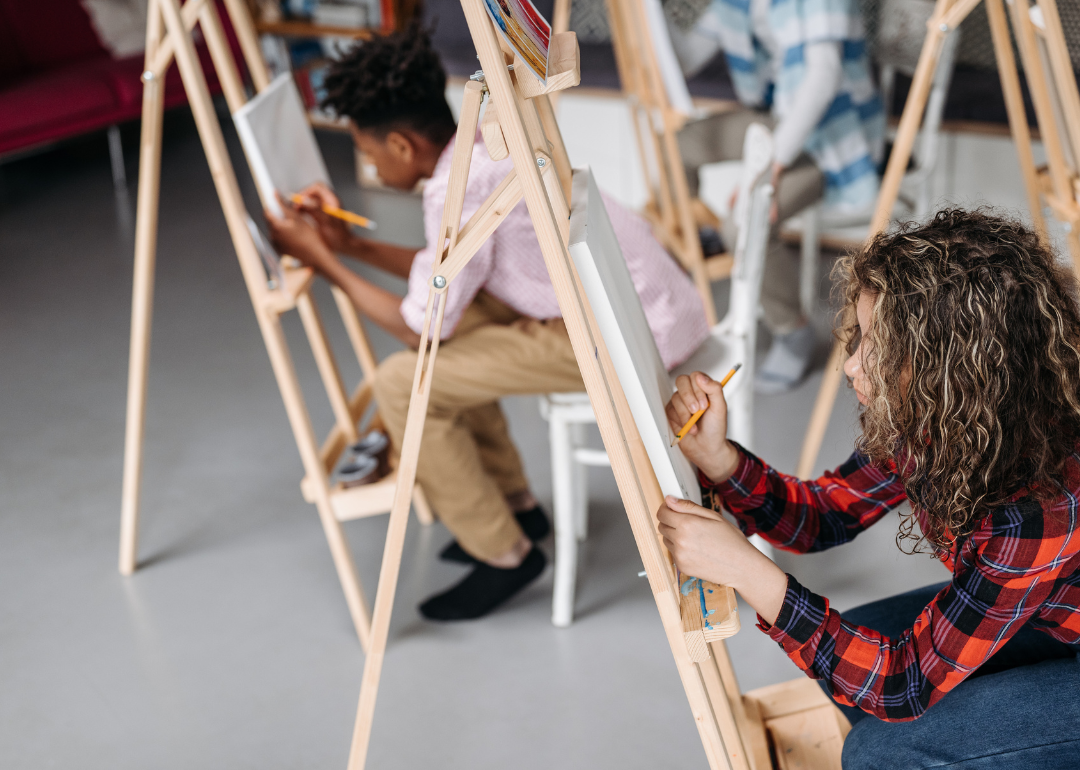 Canva
- Students scoring a 3 or higher: 88.3%
- Average score: 3.5
- Total students that took exam in 2022: 19,210
The limiting belief that a person is born (or not) with the ability to draw is untrue. Anybody can learn how to draw. Art and Design: Drawing is a fundamental class for majors in the studio and digital art fields. Whether the student is thinking of becoming a video game designer or an elementary school art teacher, they will need to begin their journey through drawing.
The Drawing course portfolio is divided into two parts: The first is a collection of five selected works that display the student's drawing skills, while the second is a compilation of 15 digital images that must "demonstrate sustained investigation through practice, experimentation, and revision."
This story originally appeared on Study.com and was produced and distributed in partnership with Stacker Studio.