Canva
According to the Environmental Protection Agency, surface temperatures have increased in all 48 contiguous U.S. states each decade since the turn of the 20th century. Since the late 1990s, these increases have become both more severe and more consistent. The surface temperature has increased every single year in the 21st century thus far.
The surge measured within the continental U.S. is consistent with what the rest of the world has experienced, and the past decade has seen extremities never before recorded. NASA's Global Land-Ocean Temperature Index found that 2016 and 2020 are statistically the hottest years ever registered since temperature recording began in 1880.
Global warming is measured by land surface temperature, whereas air or meteorological temperature determines the daily weather forecast and how it will "feel" outside. While industrial regulations and environmental policy are designed around the first value, human migration is usually driven by the latter, along with other factors such as the job market, lifestyle preferences, and housing costs.
When comparing meteorological temperatures, the summer of 2021 (June to August) was the hottest summer period on record, according to the NOAA. A heat wave in June and July of that year brought record heat to the Pacific Northwest region, and California's Death Valley reached an incredible 130 degrees Fahrenheit.
Although southern coastal states are generally perceived as weather-friendly, they do deal with meteorological phenomena that can be devastating, including droughts, floods, tropical storms, and hurricanes. Despite this, in recent years, Florida, Texas, and the Carolinas were the four states with the most significant population increase, which suggests a correlation between year-round warm temperatures, mild, short winters, and living preferences.
Stacker compiled data from the National Oceanic and Atmospheric Administration's National Centers for Environmental Information to find the warmest states. Each temperature is compared to the 1901-2000 average. Winter refers to December of the preceding year through February of the current year (e.g., in 1919, winter is December 1918 to February 1919), while summer refers to June through August of each year. All temperatures are listed in Fahrenheit.
In 2022, the average temperature in the mainland U.S. was 53.4 degrees F, breaking down to 73.9 F in summer and 34.7 F in winter. Data for Alaska and Hawaii were not available.
You may also like: 100 cities where summer is starting earlier
#48. North Dakota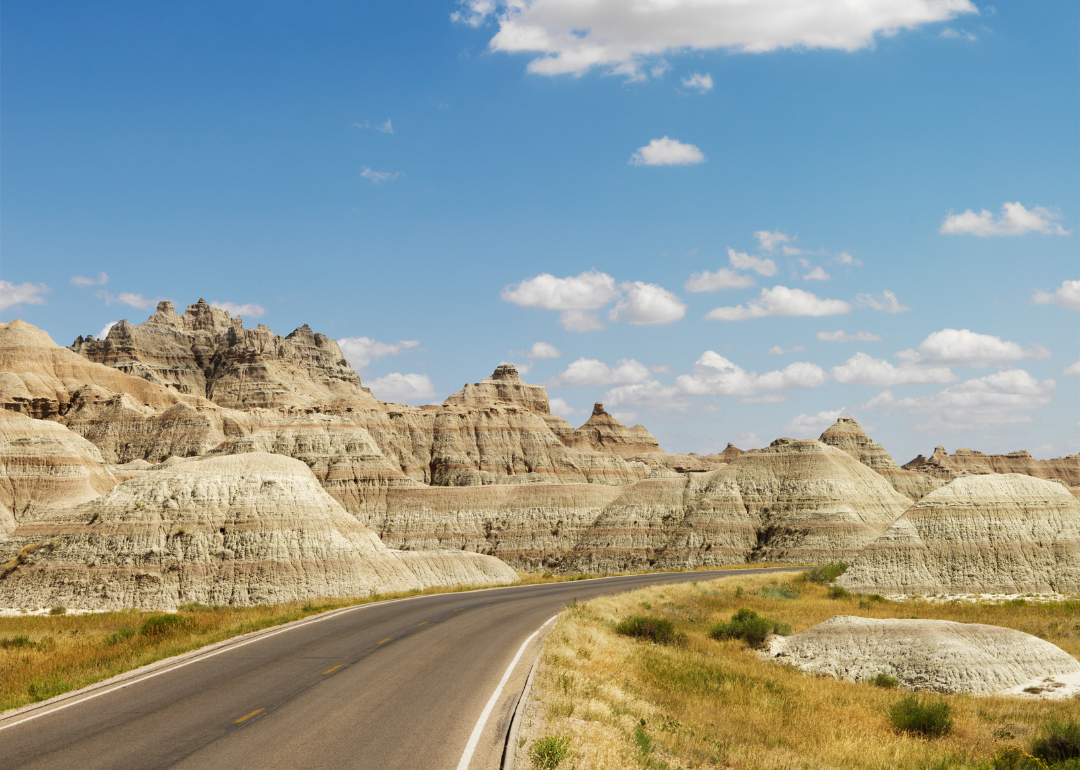 Canva
- Average temperature, 2022: 39.4 F (-.3 F above 1901-2000 average)
- Average high: 50.7 F (-.6 F above average)
- Average low: 28.1 F (0.0 F above average
- Average summer temperature: 68.2 F (1.9 F above average)
- Average winter temperature: 10.7 F (0.3 F above average)
#47. Minnesota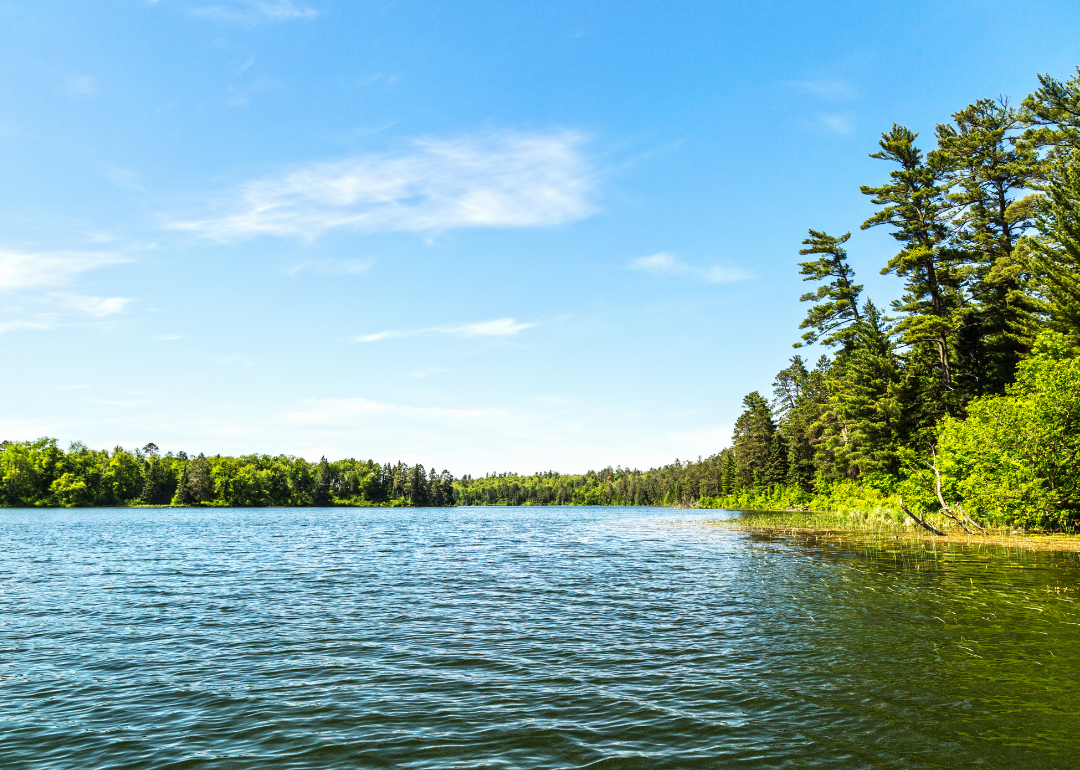 Canva
- Average temperature, 2022: 40.0 F (0.0 F above 1901-2000 average)
- Average high: 50.4 F (-.5 F above average)
- Average low: 29.7 F (0.4 F above average
- Average summer temperature: 67.7 F (1.5 F above average)
- Average winter temperature: 9.4 F (-1.1 F above average)
#46. Wyoming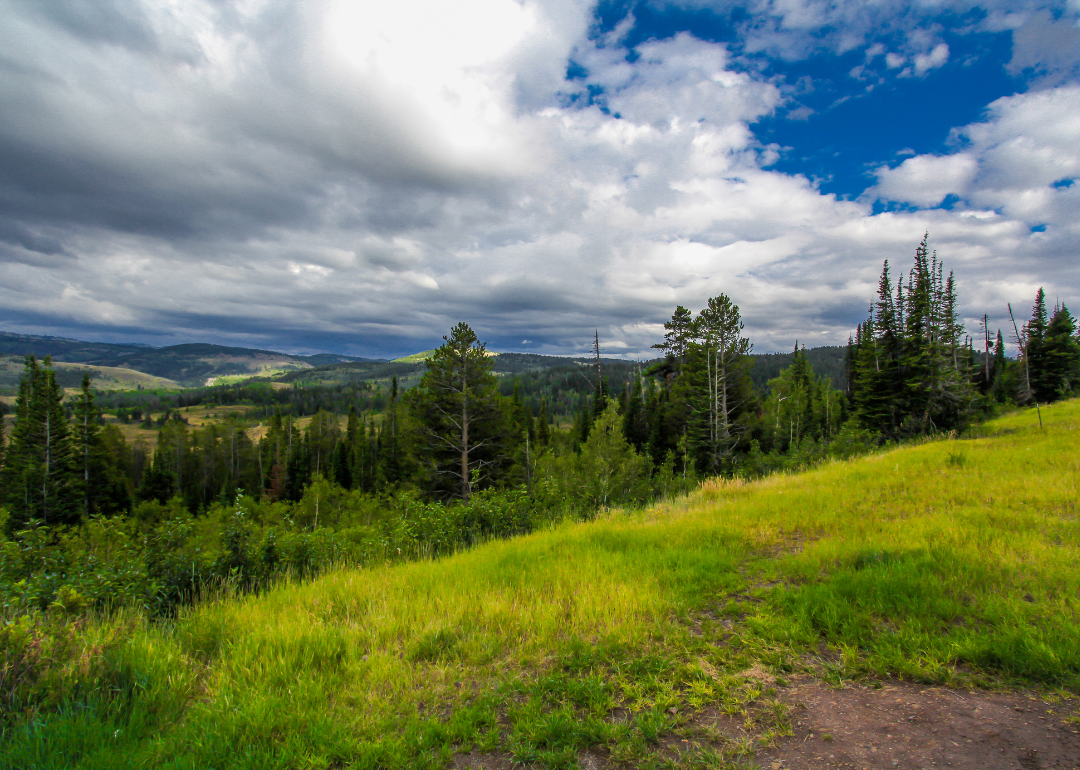 Canva
- Average temperature, 2022: 41.8 F (1.1 F above 1901-2000 average)
- Average high: 55.3 F (1.8 F above average)
- Average low: 28.3 F (0.3 F above average
- Average summer temperature: 65.1 F (3.0 F above average)
- Average winter temperature: 23.3 F (2.9 F above average)
#45. Montana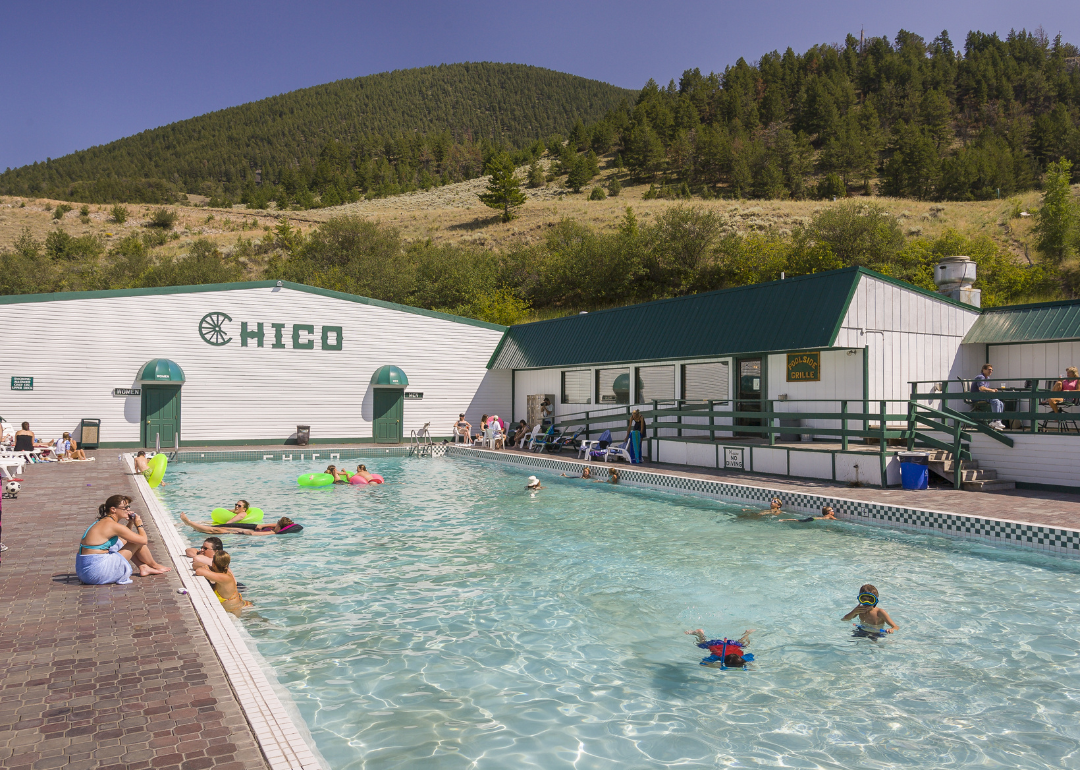 Rob Crandall // Shutterstock
- Average temperature, 2022: 42.1 F (0.9 F above 1901-2000 average)
- Average high: 54.4 F (1.3 F above average)
- Average low: 29.8 F (0.6 F above average
- Average summer temperature: 65.8 F (3.1 F above average)
- Average winter temperature: 21.5 F (1.9 F above average)
#44. Wisconsin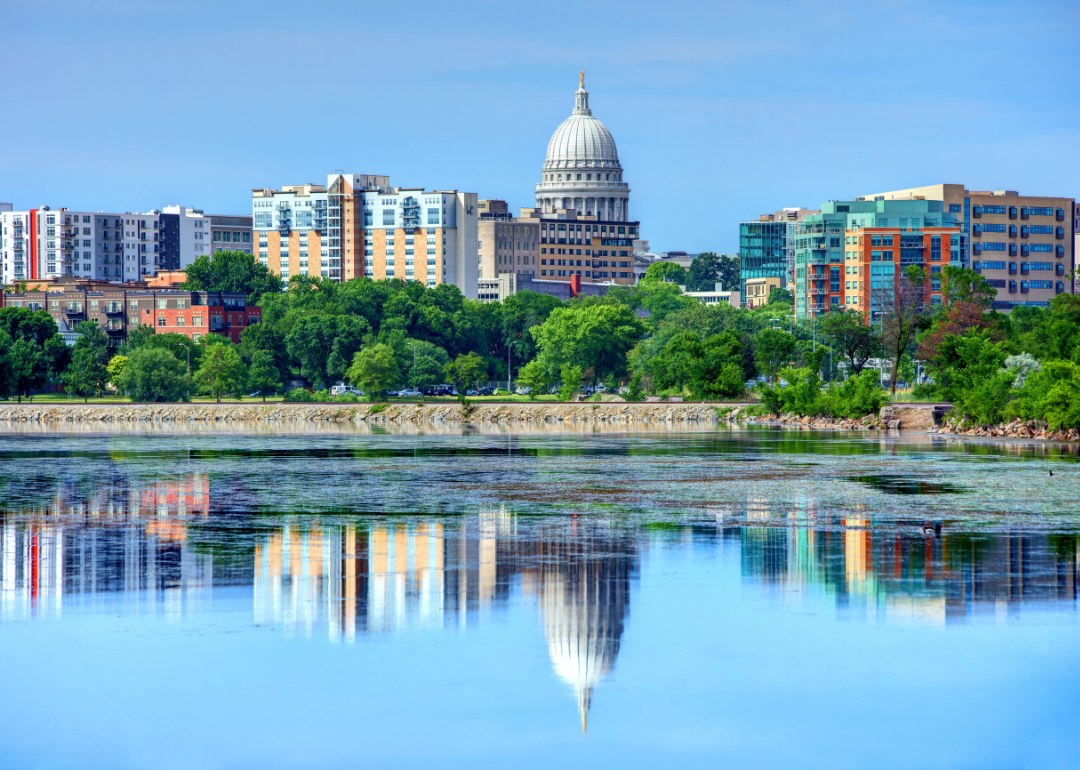 Canva
- Average temperature, 2022: 42.8 F (0.5 F above 1901-2000 average)
- Average high: 53.1 F (0.1 F above average)
- Average low: 32.6 F (0.8 F above average
- Average summer temperature: 67.4 F (0.9 F above average)
- Average winter temperature: 16.3 F (0.6 F above average)
You may also like: How climate change impacts extreme weather across America
#43. Maine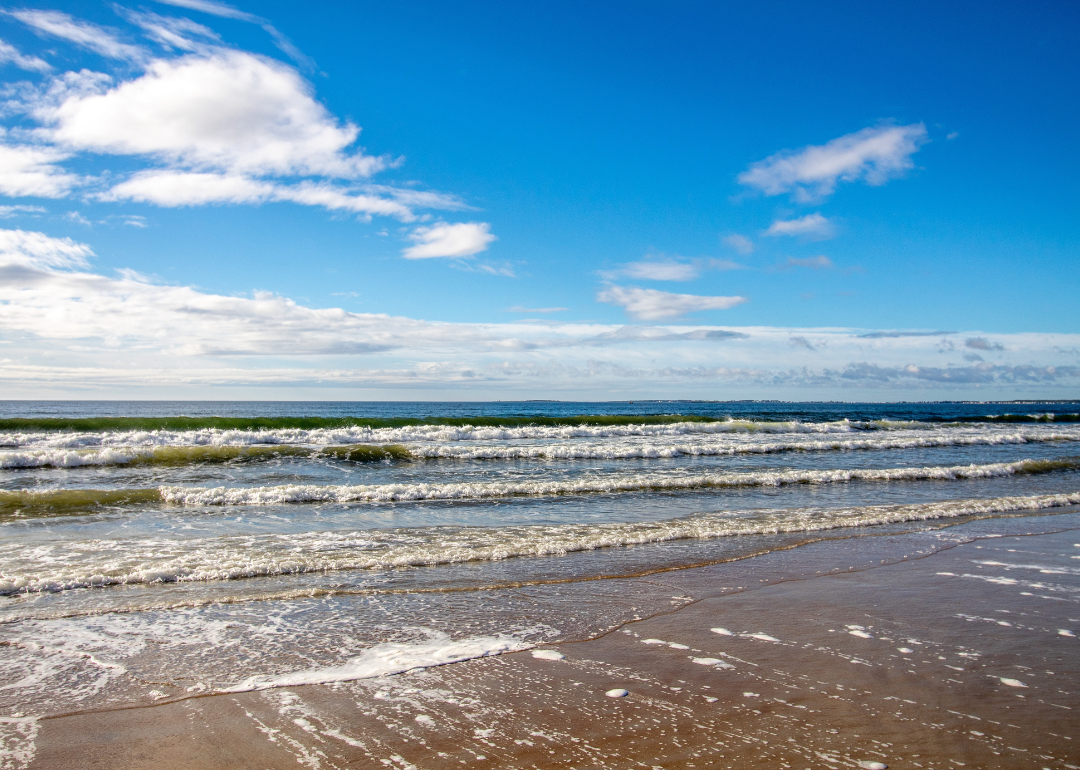 BigMTImages // Shutterstock
- Average temperature, 2022: 43.4 F (3.3 F above 1901-2000 average)
- Average high: 53.8 F (3.3 F above average)
- Average low: 32.9 F (3.3 F above average
- Average summer temperature: 65.0 F (2.3 F above average)
- Average winter temperature: 18.3 F (2.7 F above average)
#42. Idaho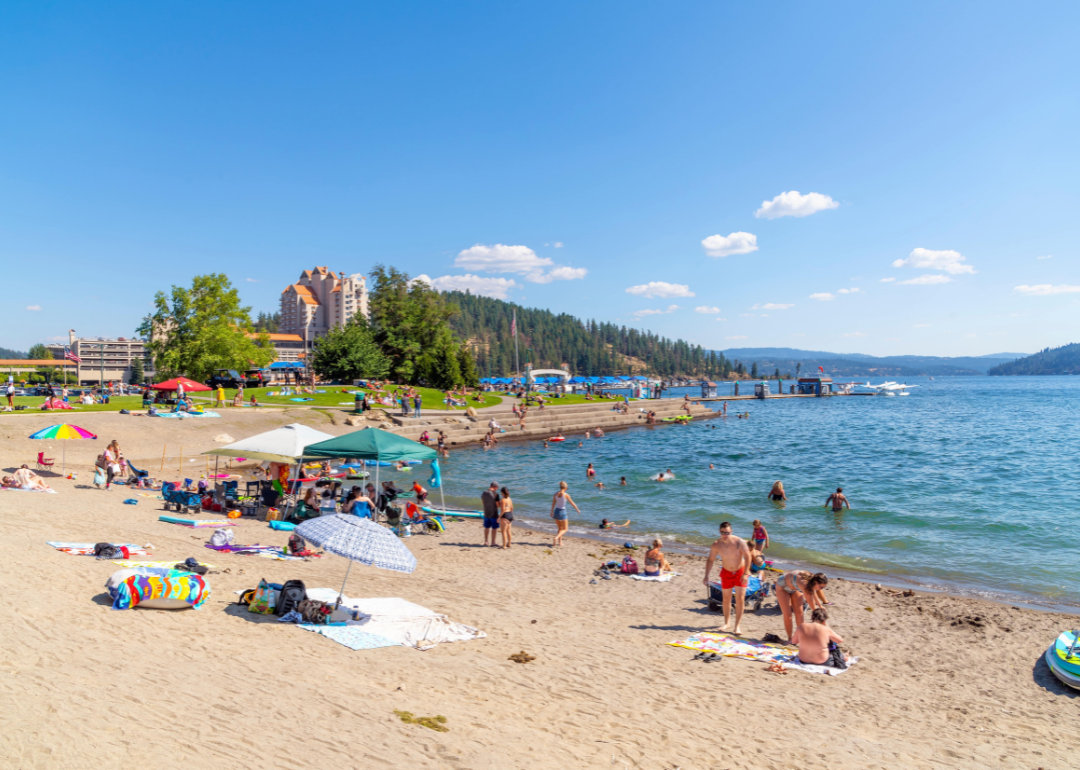 Kirk Fisher // Shutterstock
- Average temperature, 2022: 43.4 F (0.8 F above 1901-2000 average)
- Average high: 55.5 F (1.1 F above average)
- Average low: 31.4 F (0.5 F above average
- Average summer temperature: 65.4 F (3.6 F above average)
- Average winter temperature: 24.9 F (0.7 F above average)
#41. Vermont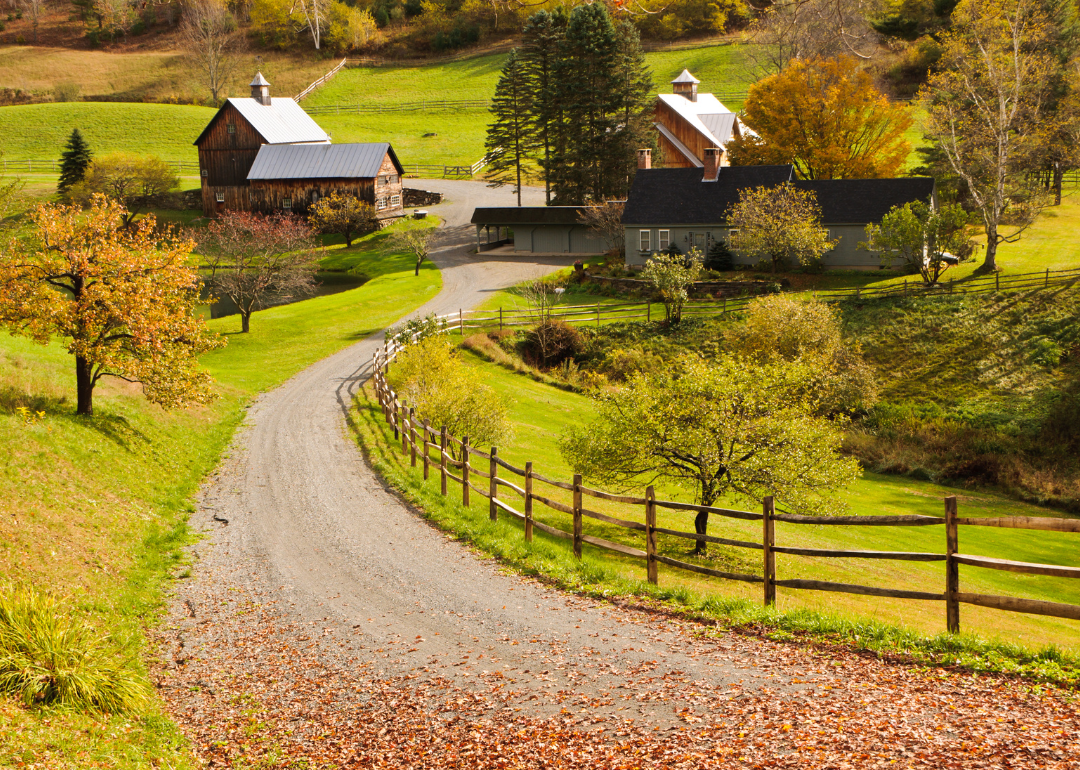 Canva
- Average temperature, 2022: 44.2 F (2.8 F above 1901-2000 average)
- Average high: 55.3 F (3.0 F above average)
- Average low: 33.1 F (2.6 F above average
- Average summer temperature: 65.6 F (2.2 F above average)
- Average winter temperature: 20.5 F (3.1 F above average)
#40. Michigan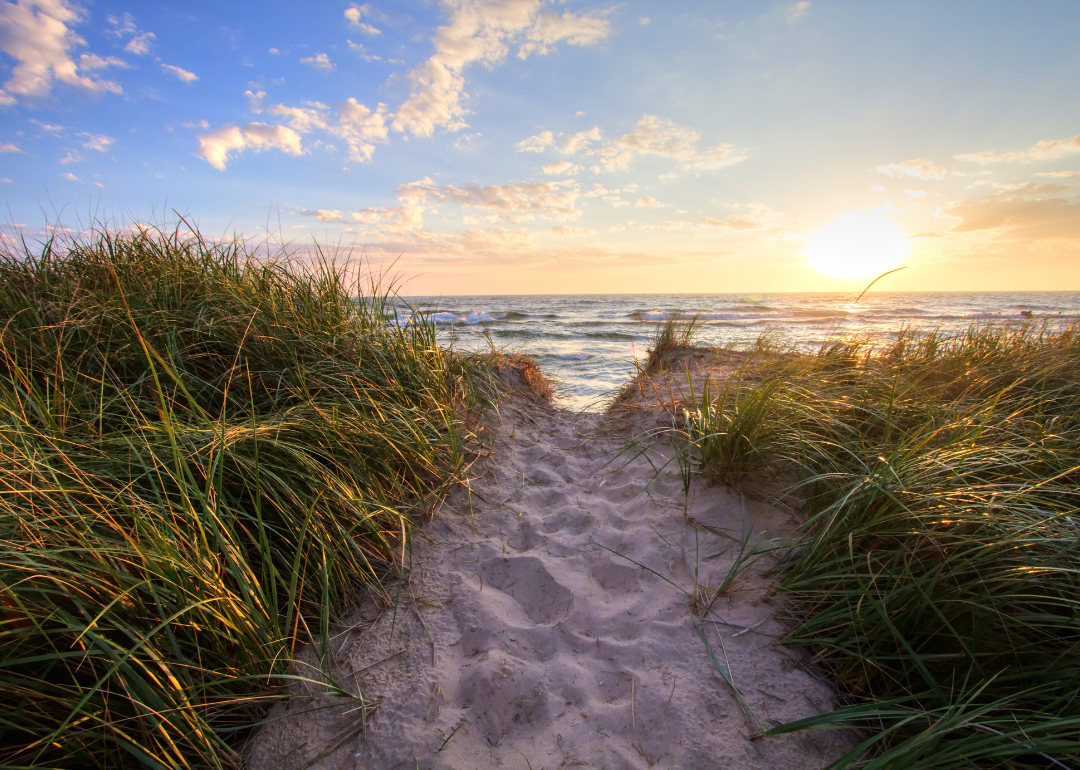 ehrlif // Shutterstock
- Average temperature, 2022: 45.1 F (1.5 F above 1901-2000 average)
- Average high: 54.9 F (1.2 F above average)
- Average low: 35.2 F (1.8 F above average
- Average summer temperature: 67.5 F (1.7 F above average)
- Average winter temperature: 21.7 F (1.5 F above average)
#39. South Dakota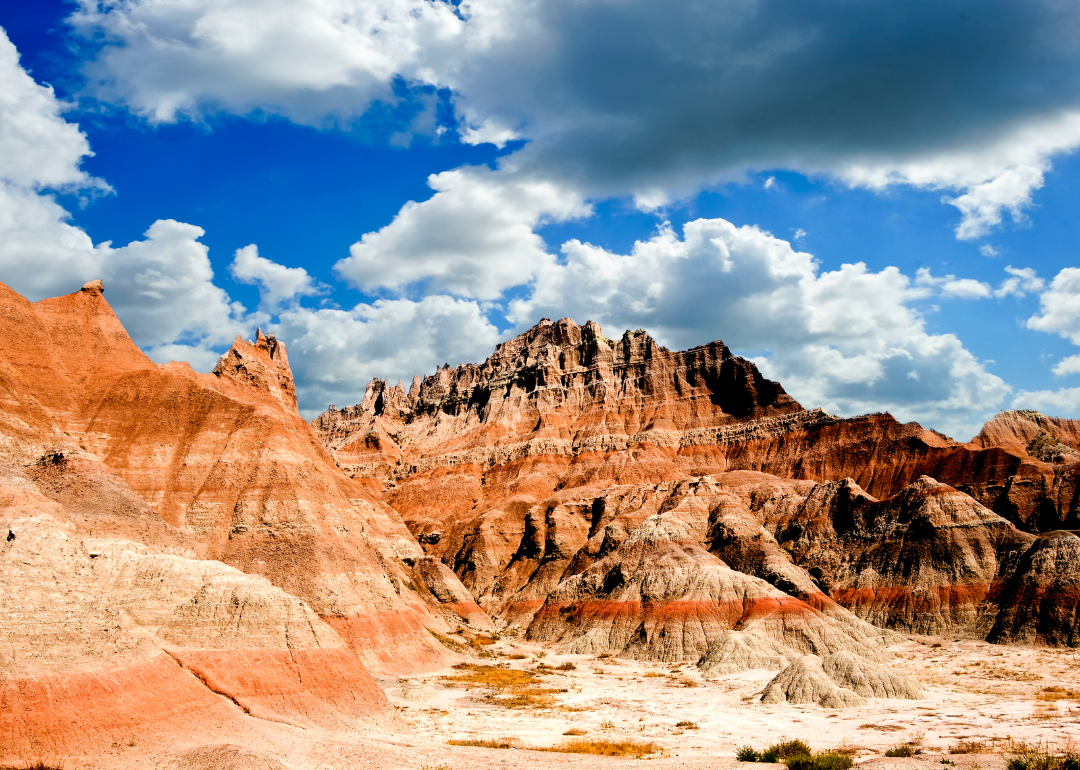 Canva
- Average temperature, 2022: 45.2 F (0.6 F above 1901-2000 average)
- Average high: 58.2 F (1.2 F above average)
- Average low: 32.2 F (0.0 F above average
- Average summer temperature: 71.8 F (2.2 F above average)
- Average winter temperature: 21.2 F (3.0 F above average)
You may also like: 15 wild weather phenomena
#38. New Hampshire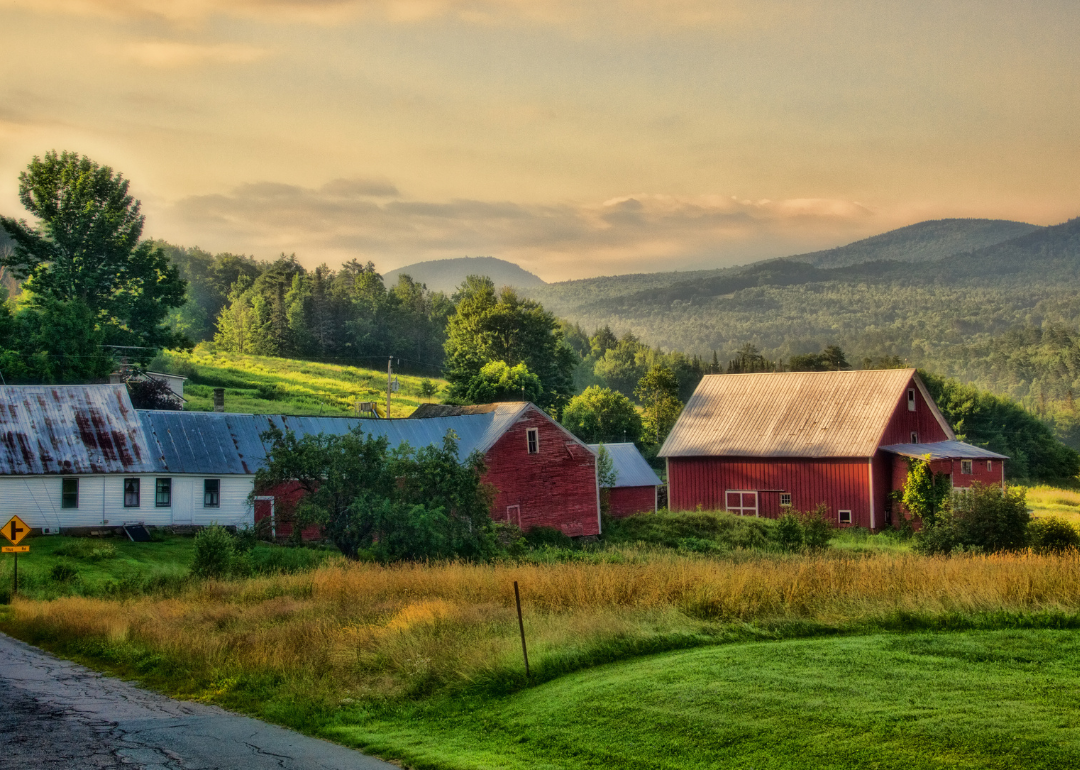 Diana Nault // Shutterstock
- Average temperature, 2022: 45.4 F (3.0 F above 1901-2000 average)
- Average high: 56.5 F (3.1 F above average)
- Average low: 34.2 F (3.0 F above average
- Average summer temperature: 66.7 F (2.6 F above average)
- Average winter temperature: 22.4 F (3.3 F above average)
#37. Colorado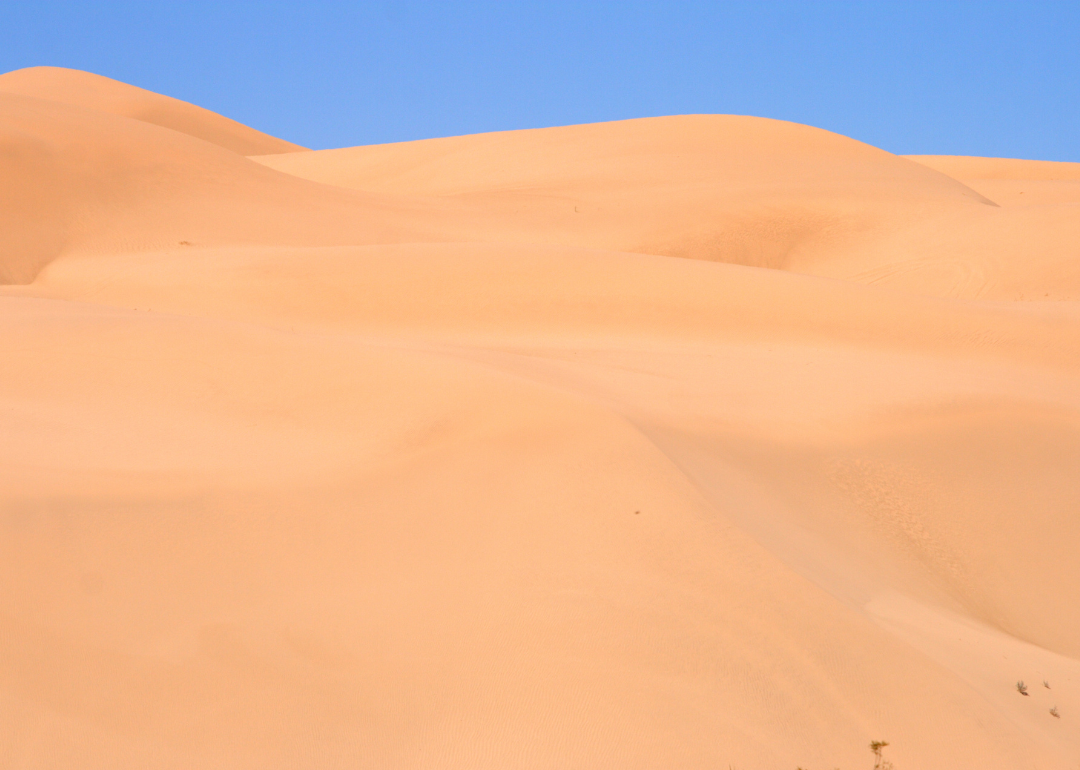 Canva
- Average temperature, 2022: 46.1 F (1.4 F above 1901-2000 average)
- Average high: 60.3 F (1.9 F above average)
- Average low: 31.8 F (1.0 F above average
- Average summer temperature: 67.4 F (2.9 F above average)
- Average winter temperature: 27.9 F (2.5 F above average)
#36. New York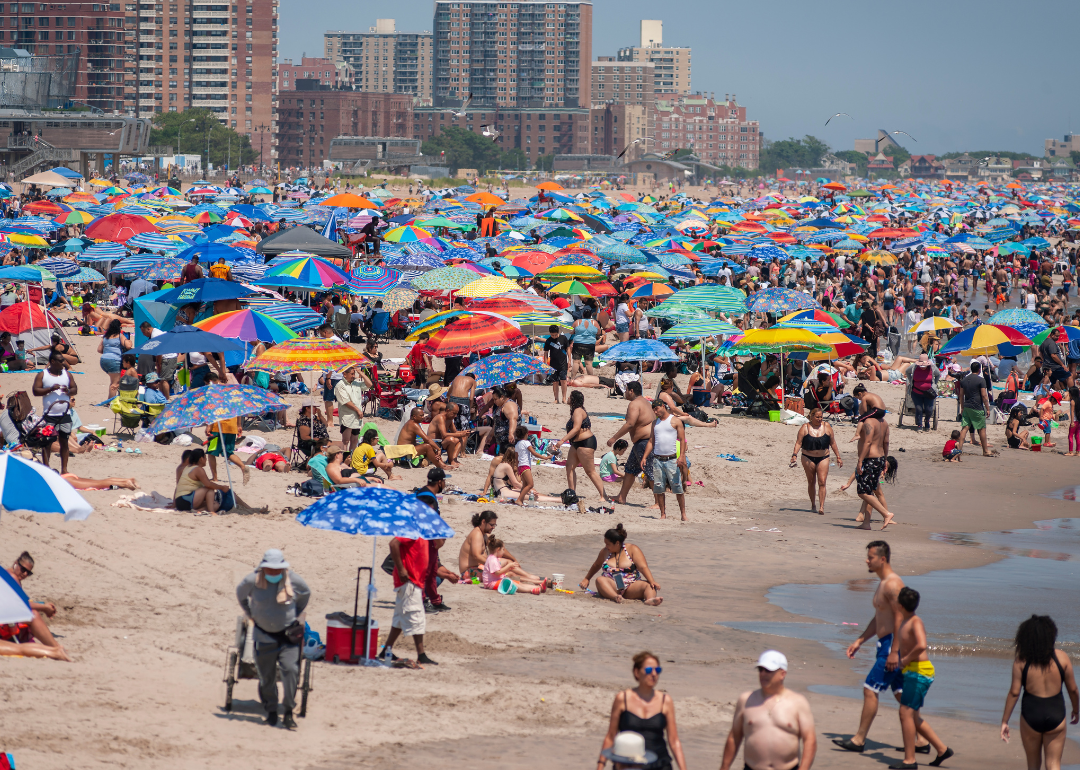 rblfmr // Shutterstock
- Average temperature, 2022: 46.6 F (2.1 F above 1901-2000 average)
- Average high: 57.1 F (2.5 F above average)
- Average low: 36.1 F (1.7 F above average
- Average summer temperature: 67.8 F (1.9 F above average)
- Average winter temperature: 24.1 F (2.4 F above average)
#35. Washington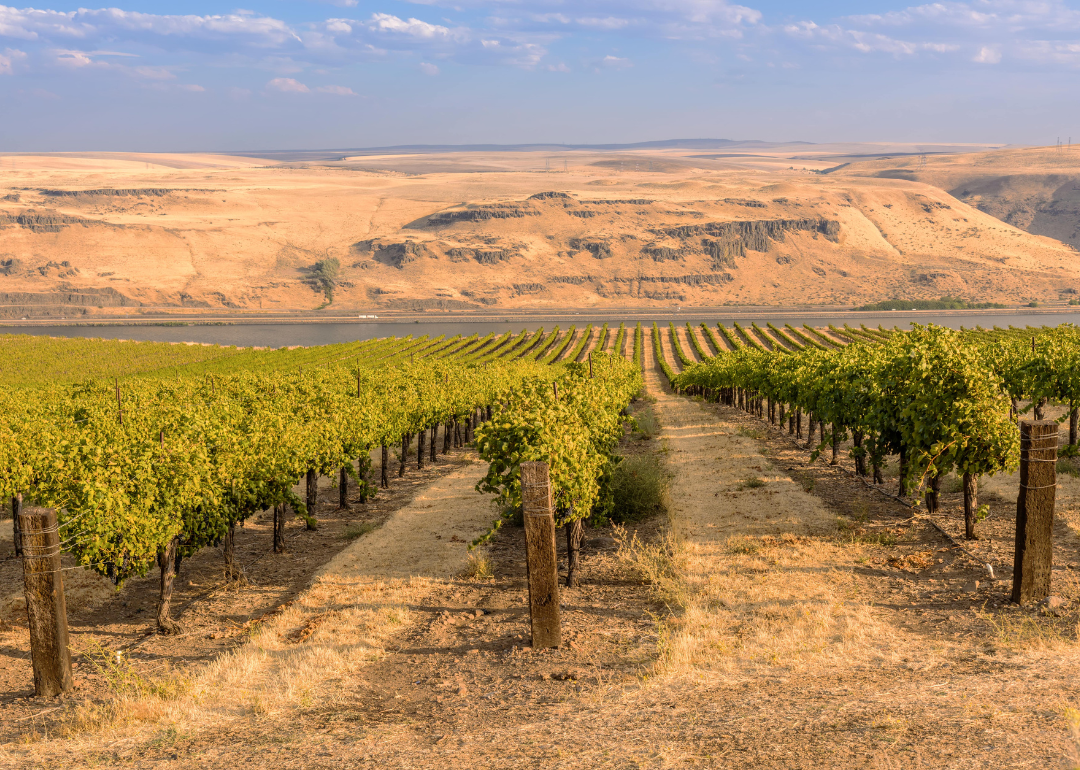 Rigucci // Shutterstock
- Average temperature, 2022: 47.1 F (0.9 F above 1901-2000 average)
- Average high: 56.8 F (0.8 F above average)
- Average low: 37.3 F (1.1 F above average
- Average summer temperature: 65.2 F (3.5 F above average)
- Average winter temperature: 31.5 F (0.7 F above average)
#34. Iowa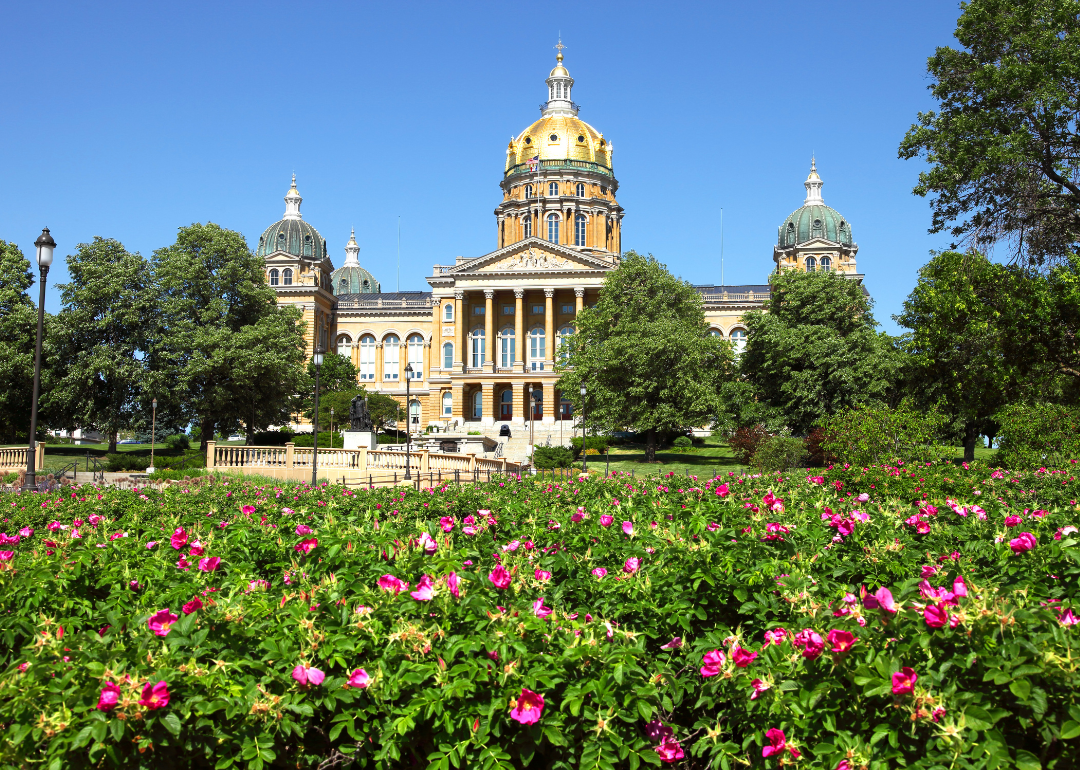 Canva
- Average temperature, 2022: 47.5 F (0.0 F above 1901-2000 average)
- Average high: 58.7 F (0.3 F above average)
- Average low: 36.3 F (-.4 F above average
- Average summer temperature: 72.6 F (1.1 F above average)
- Average winter temperature: 22.6 F (1.5 F above average)
You may also like: Windiest states in America
#33. Oregon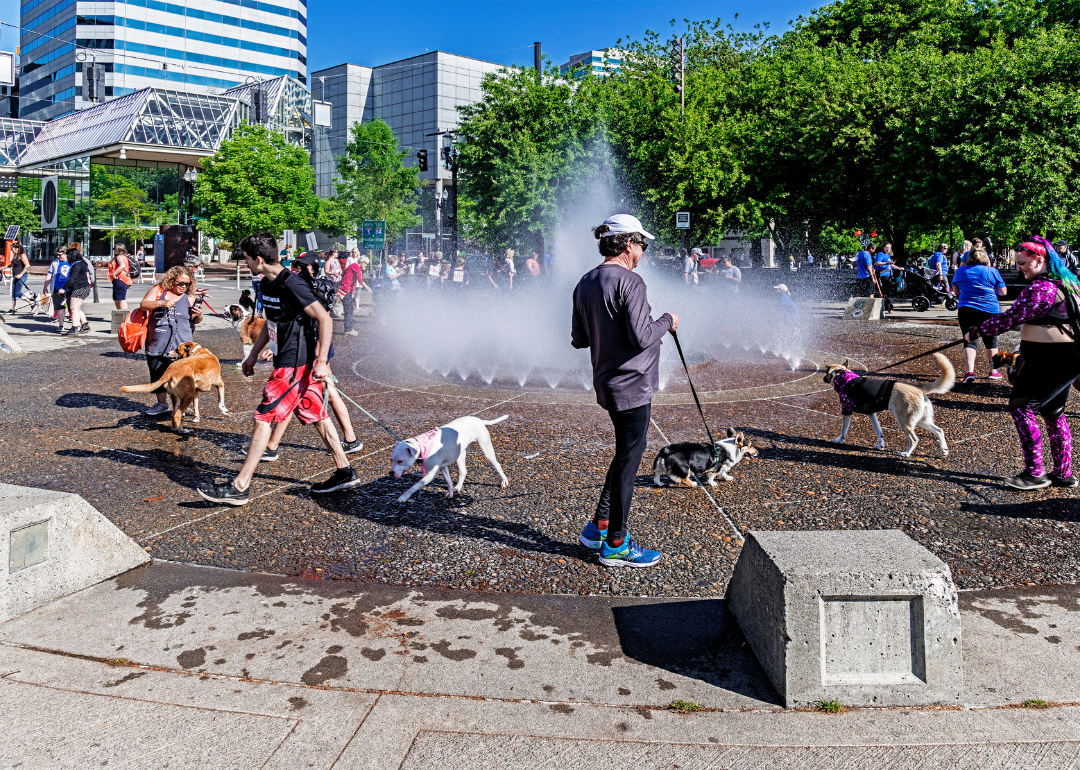 randy andy // Shutterstock
- Average temperature, 2022: 48.3 F (1.8 F above 1901-2000 average)
- Average high: 60.0 F (2.2 F above average)
- Average low: 36.5 F (1.3 F above average
- Average summer temperature: 66.1 F (4.1 F above average)
- Average winter temperature: 34.3 F (2.3 F above average)
#32. Utah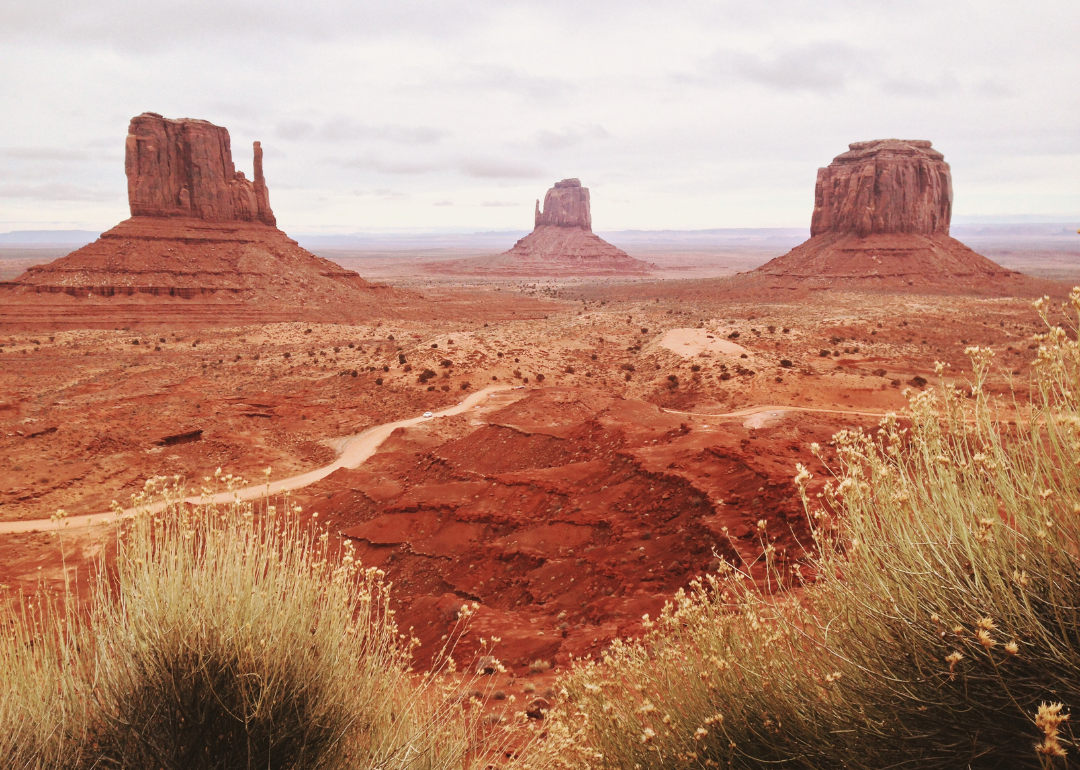 Canva
- Average temperature, 2022: 49.4 F (1.9 F above 1901-2000 average)
- Average high: 62.6 F (2.3 F above average)
- Average low: 36.3 F (1.4 F above average
- Average summer temperature: 71.8 F (3.5 F above average)
- Average winter temperature: 30.0 F (2.4 F above average)
#31. Nebraska
Alex Erwin // Shutterstock
- Average temperature, 2022: 49.6 F (1.2 F above 1901-2000 average)
- Average high: 63.6 F (2.4 F above average)
- Average low: 35.5 F (0.0 F above average
- Average summer temperature: 74.2 F (2.5 F above average)
- Average winter temperature: 28.7 F (4.0 F above average)
#30. Pennsylvania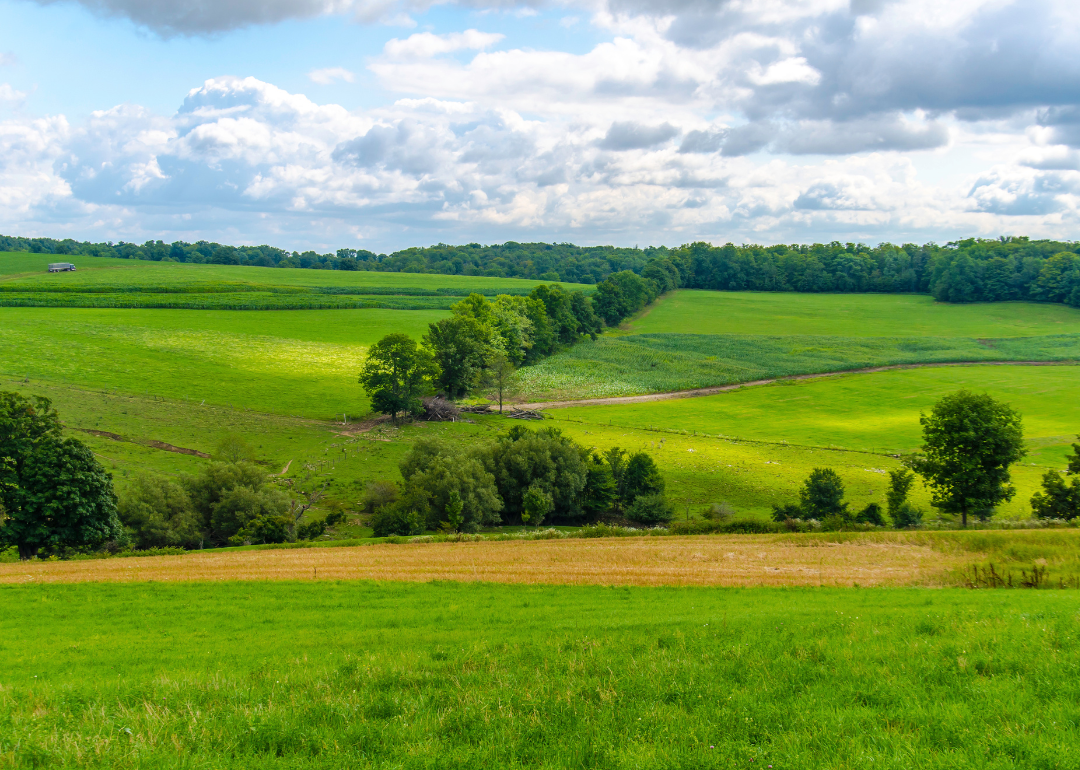 Canva
- Average temperature, 2022: 49.7 F (1.5 F above 1901-2000 average)
- Average high: 60.4 F (1.8 F above average)
- Average low: 38.9 F (1.2 F above average
- Average summer temperature: 70.3 F (2.0 F above average)
- Average winter temperature: 29.9 F (3.0 F above average)
#29. Massachusetts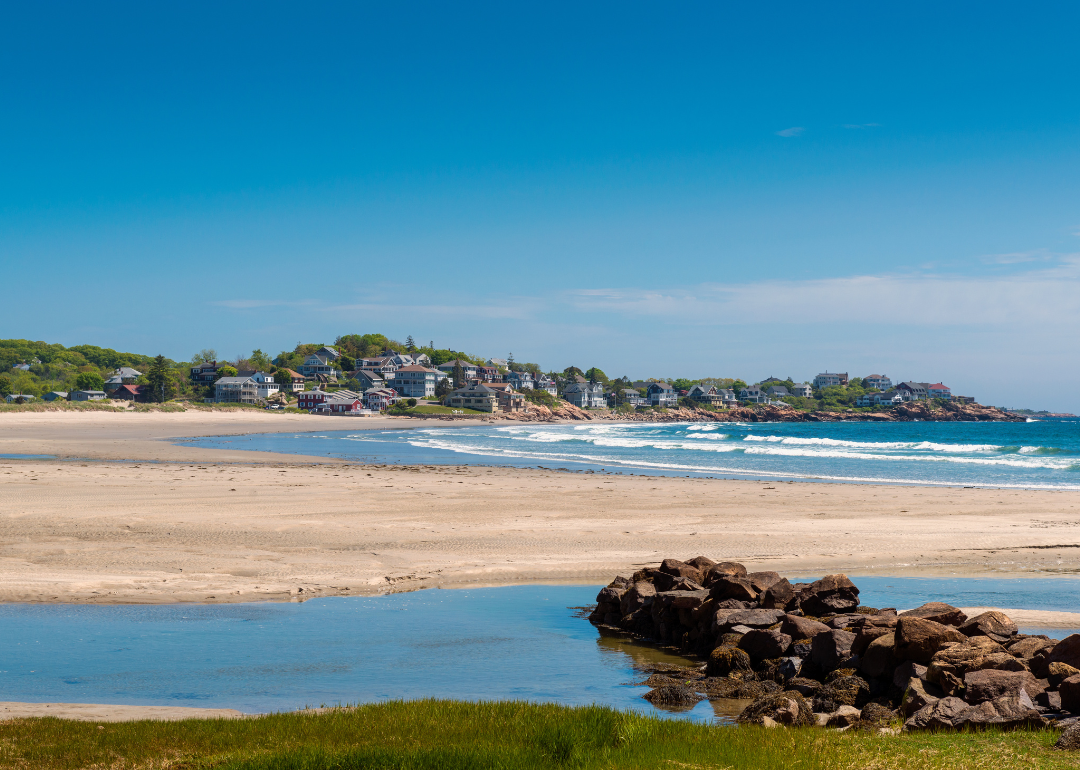 Canva
- Average temperature, 2022: 50.4 F (3.4 F above 1901-2000 average)
- Average high: 60.8 F (3.6 F above average)
- Average low: 39.9 F (3.2 F above average
- Average summer temperature: 70.9 F (3.7 F above average)
- Average winter temperature: 29.8 F (4.1 F above average)
You may also like: Major cities with the biggest projected water shortages by 2040
#28. Connecticut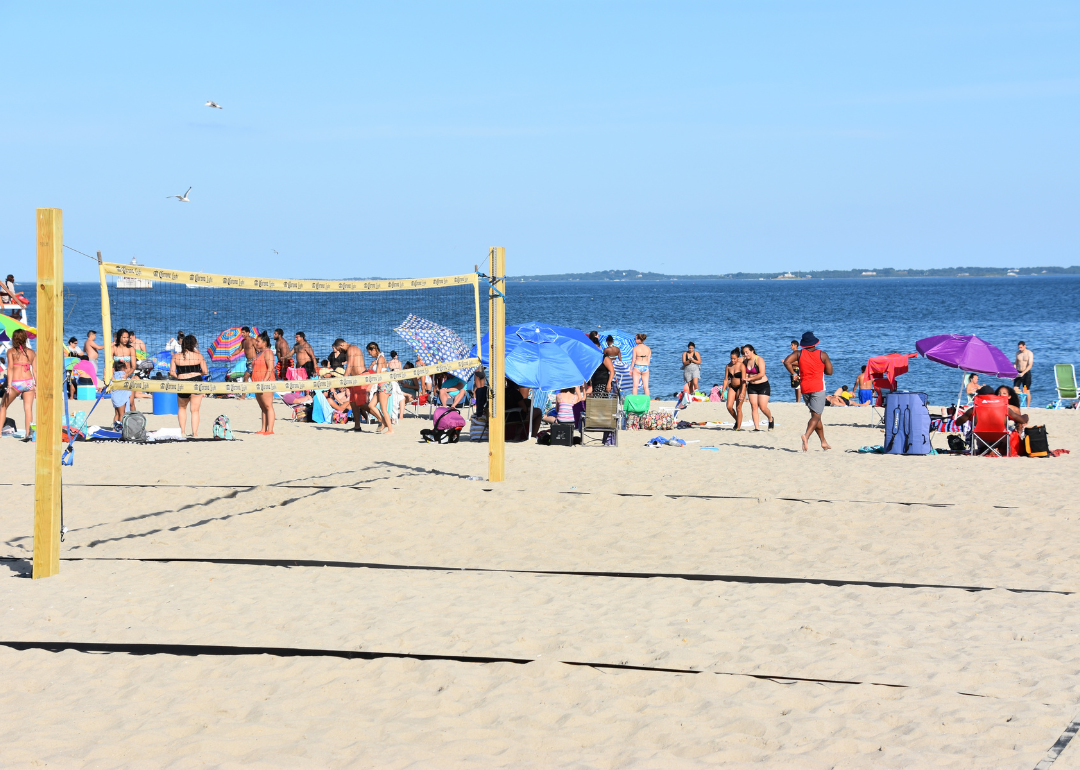 Ritu Manoj Jethani // Shutterstock
- Average temperature, 2022: 51.1 F (3.0 F above 1901-2000 average)
- Average high: 61.4 F (3.1 F above average)
- Average low: 40.7 F (3.0 F above average
- Average summer temperature: 71.8 F (3.5 F above average)
- Average winter temperature: 30.7 F (3.7 F above average)
#27. Nevada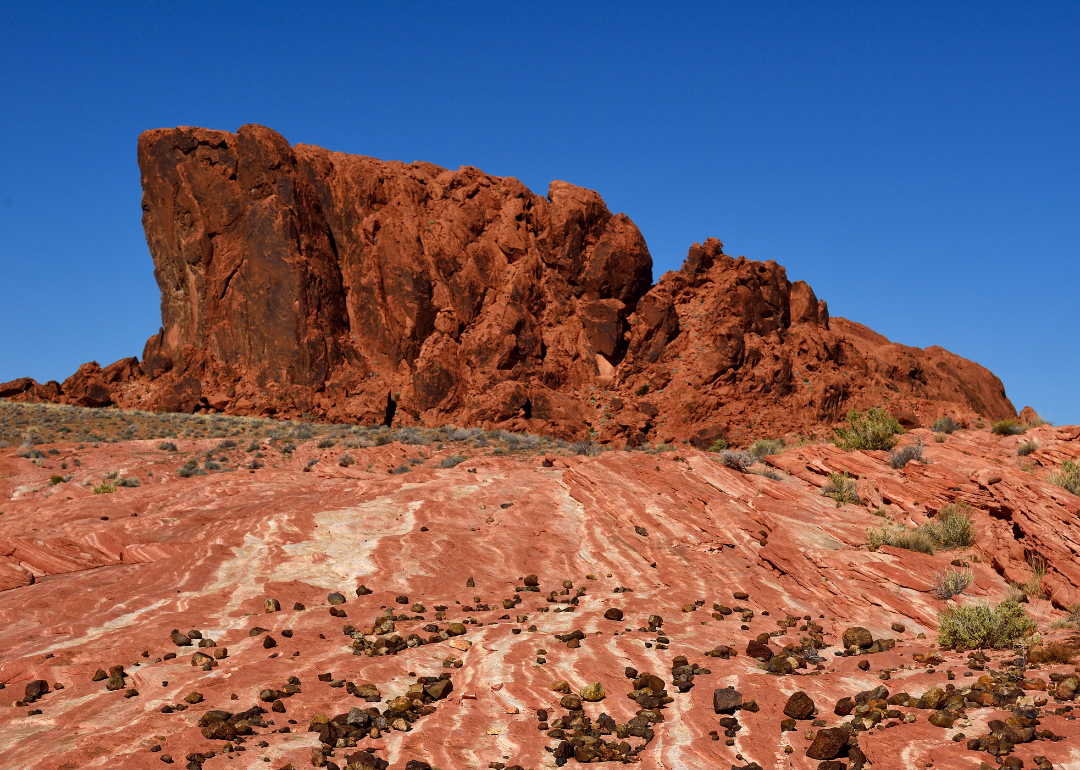 Canva
- Average temperature, 2022: 51.5 F (2.1 F above 1901-2000 average)
- Average high: 65.3 F (2.2 F above average)
- Average low: 37.8 F (1.9 F above average
- Average summer temperature: 72.5 F (3.8 F above average)
- Average winter temperature: 33.7 F (2.0 F above average)
#26. Ohio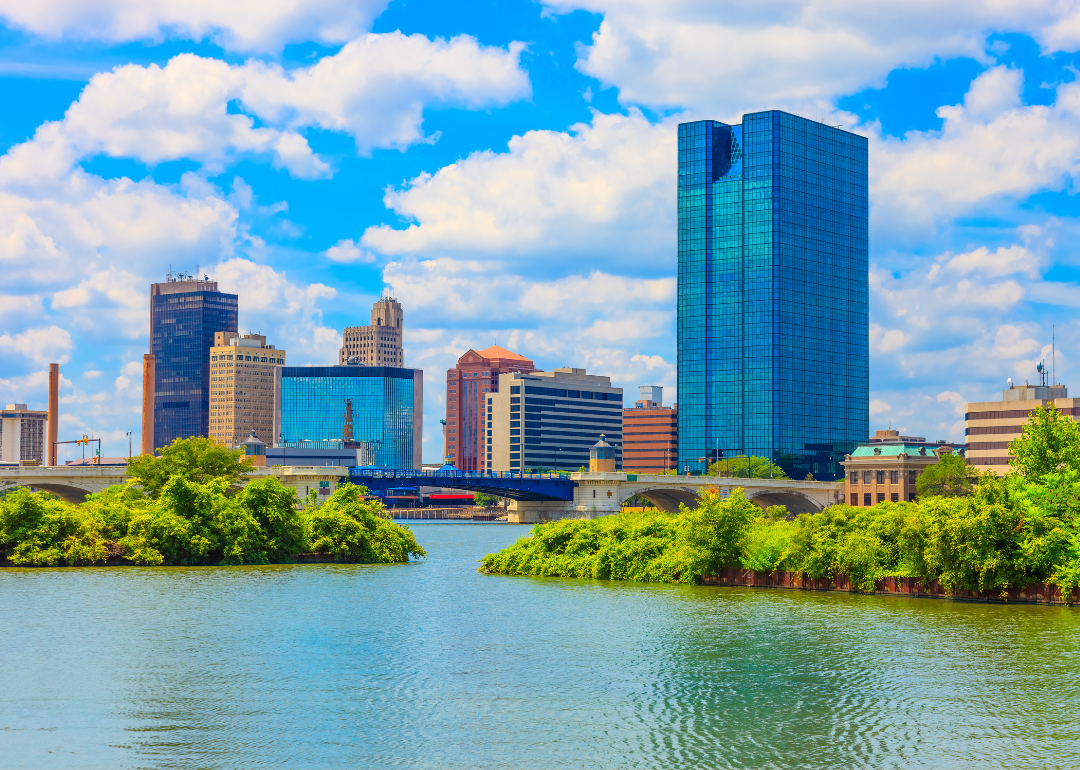 Canva
- Average temperature, 2022: 51.8 F (1.4 F above 1901-2000 average)
- Average high: 62.0 F (1.1 F above average)
- Average low: 41.5 F (1.6 F above average
- Average summer temperature: 72.3 F (1.4 F above average)
- Average winter temperature: 31.7 F (2.9 F above average)
#25. Rhode Island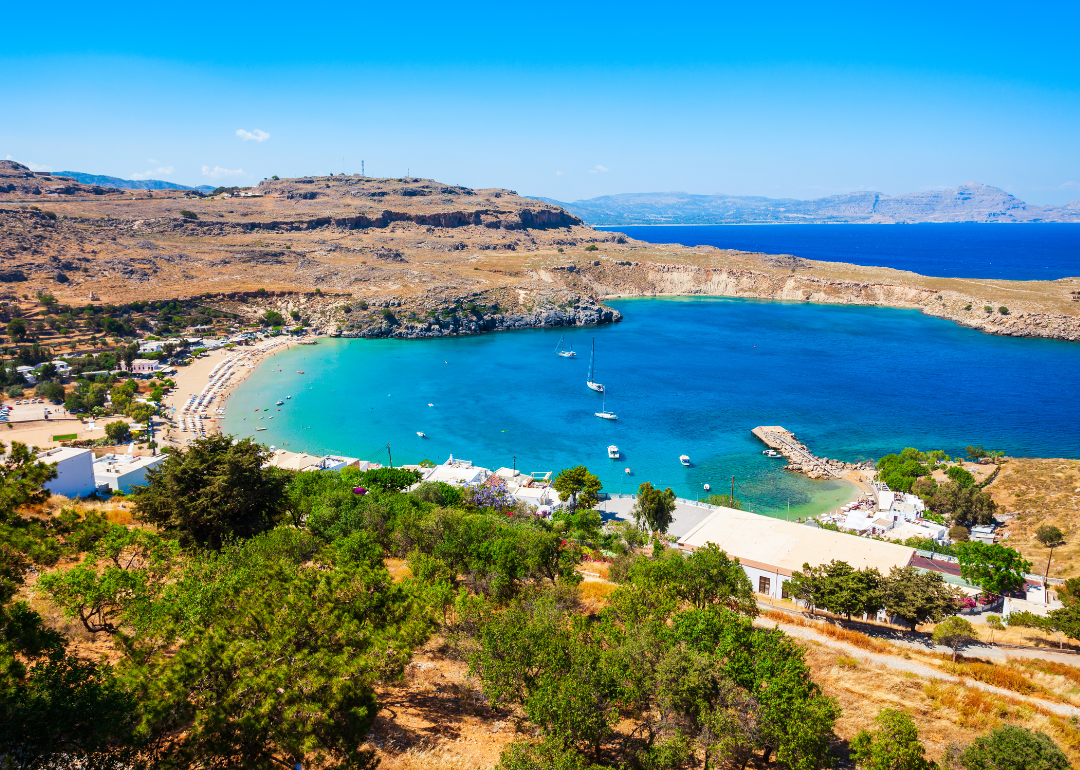 Canva
- Average temperature, 2022: 52.0 F (3.5 F above 1901-2000 average)

- Average high: 61.8 F (3.8 F above average)
- Average low: 42.3 F (3.2 F above average
- Average summer temperature: 71.9 F (4.0 F above average)
- Average winter temperature: 32.7 F (4.0 F above average)
#24. Illinois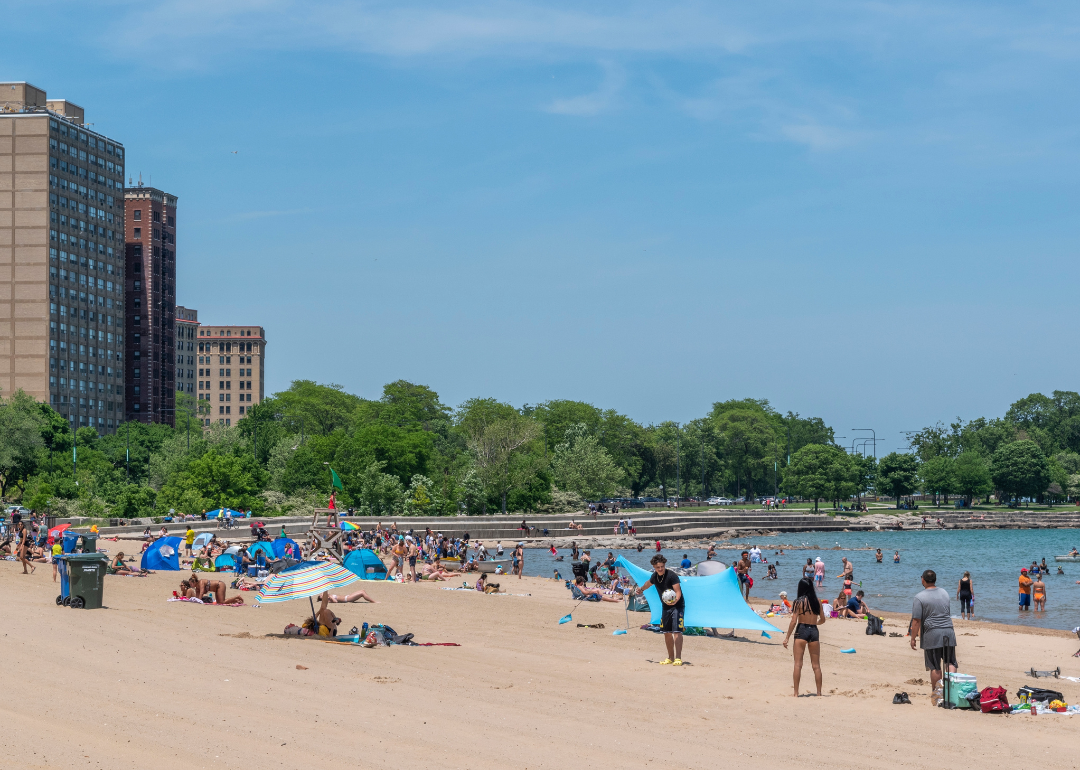 Adriana.Macias // Shutterstock
- Average temperature, 2022: 52.1 F (0.4 F above 1901-2000 average)
- Average high: 62.5 F (0.4 F above average)
- Average low: 41.6 F (0.5 F above average
- Average summer temperature: 74.3 F (0.8 F above average)
- Average winter temperature: 30.1 F (2.1 F above average)
You may also like: 20 of the best extreme-weather movies
#23. Indiana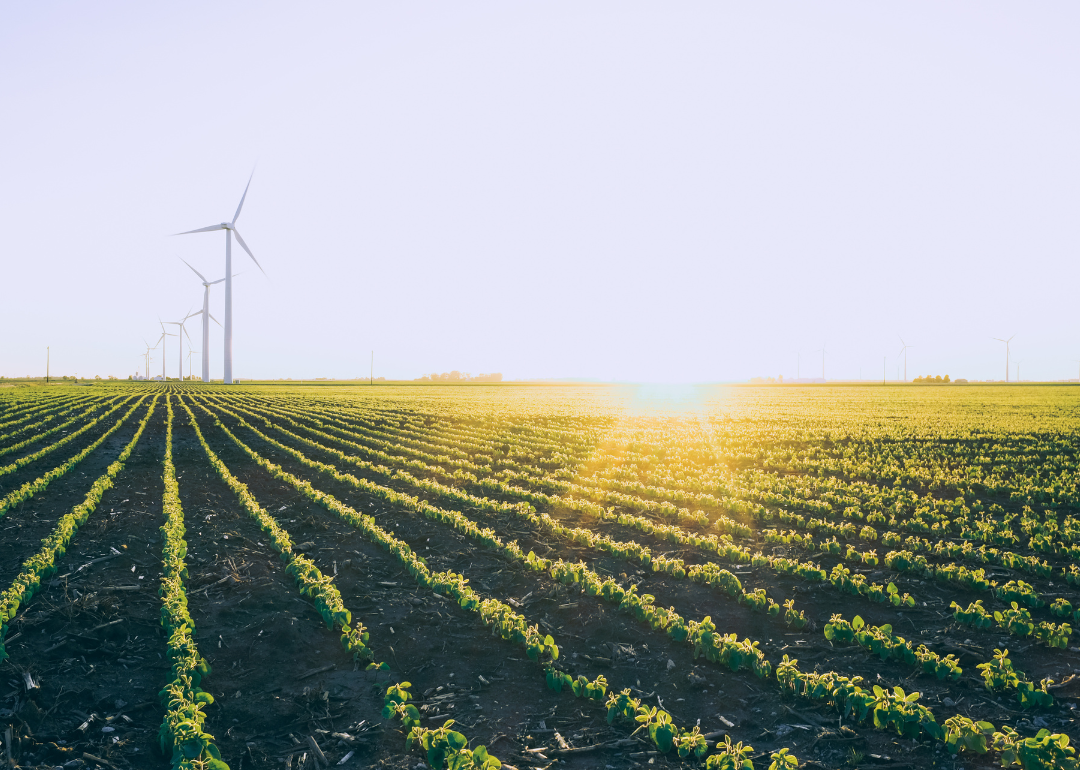 Canva
- Average temperature, 2022: 52.2 F (0.9 F above 1901-2000 average)
- Average high: 62.8 F (0.8 F above average)
- Average low: 41.6 F (1.0 F above average
- Average summer temperature: 73.4 F (1.0 F above average)
- Average winter temperature: 31.5 F (2.8 F above average)
#22. West Virginia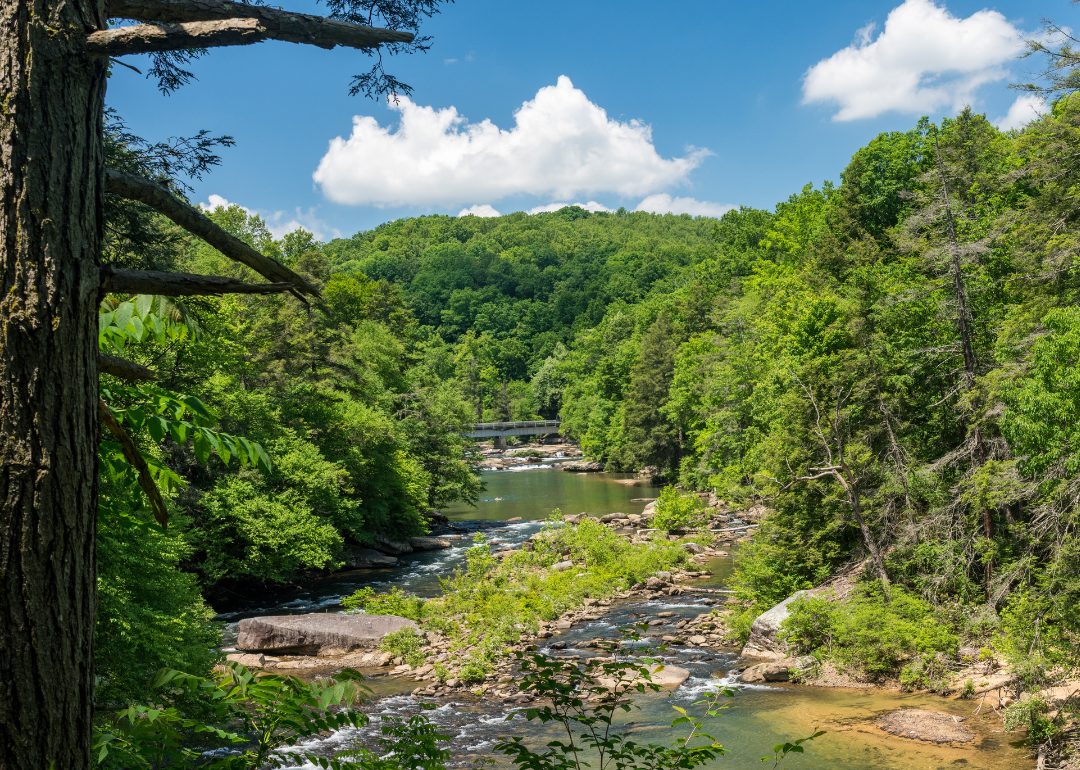 Steve Heap // Shutterstock
- Average temperature, 2022: 52.4 F (0.8 F above 1901-2000 average)
- Average high: 63.7 F (0.9 F above average)
- Average low: 41.0 F (0.7 F above average
- Average summer temperature: 71.2 F (1.1 F above average)
- Average winter temperature: 35.1 F (3.0 F above average)
#21. New Jersey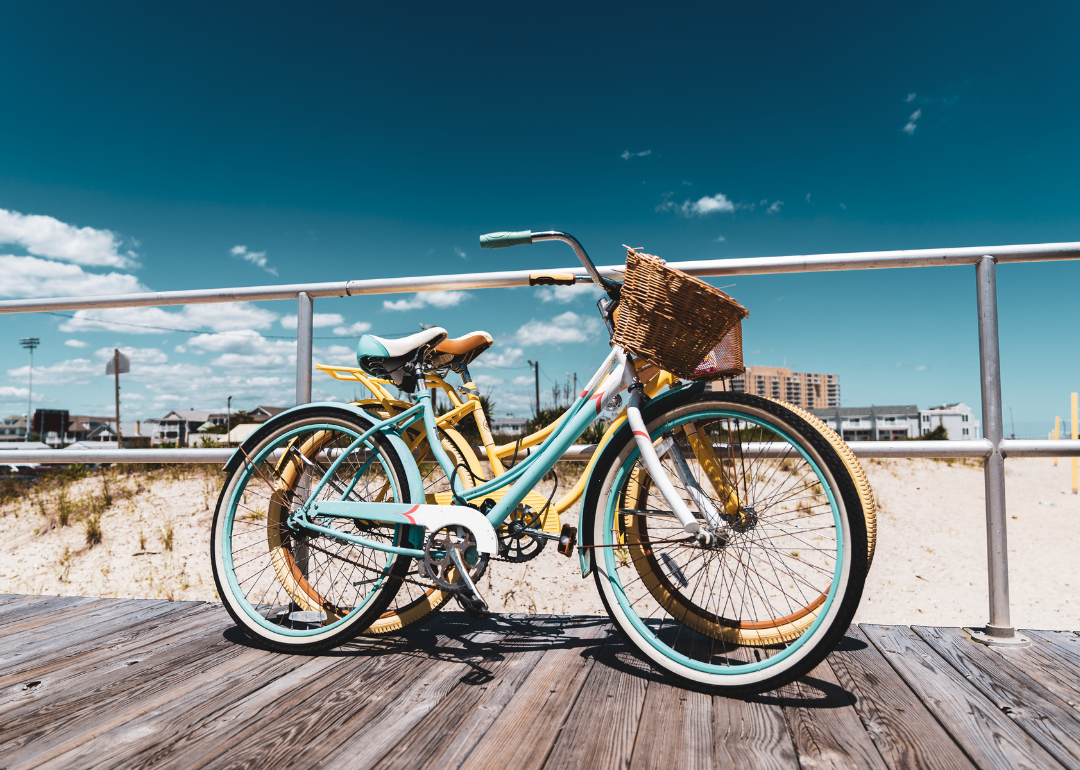 Canva
- Average temperature, 2022: 54.3 F (2.8 F above 1901-2000 average)
- Average high: 64.7 F (3.1 F above average)
- Average low: 43.9 F (2.6 F above average
- Average summer temperature: 74.9 F (3.7 F above average)
- Average winter temperature: 35.1 F (4.0 F above average)
#20. New Mexico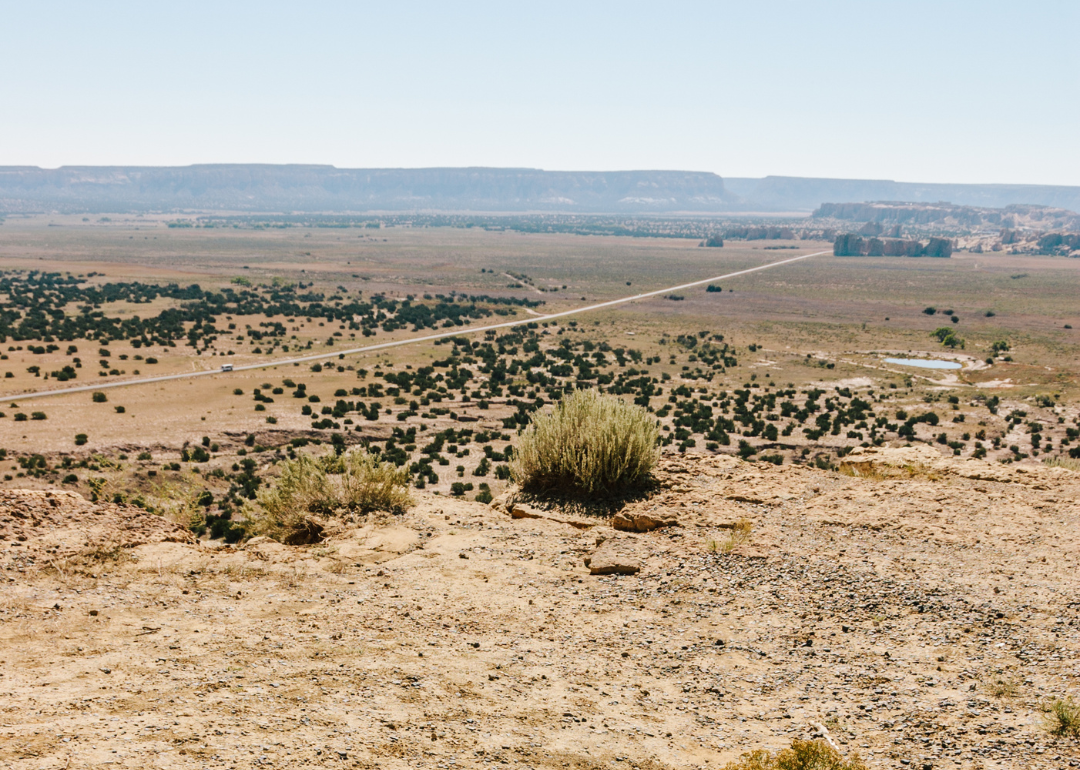 Canva
- Average temperature, 2022: 54.7 F (1.9 F above 1901-2000 average)
- Average high: 69.7 F (2.0 F above average)
- Average low: 39.7 F (1.7 F above average
- Average summer temperature: 73.7 F (2.8 F above average)
- Average winter temperature: 37.6 F (2.4 F above average)
#19. Missouri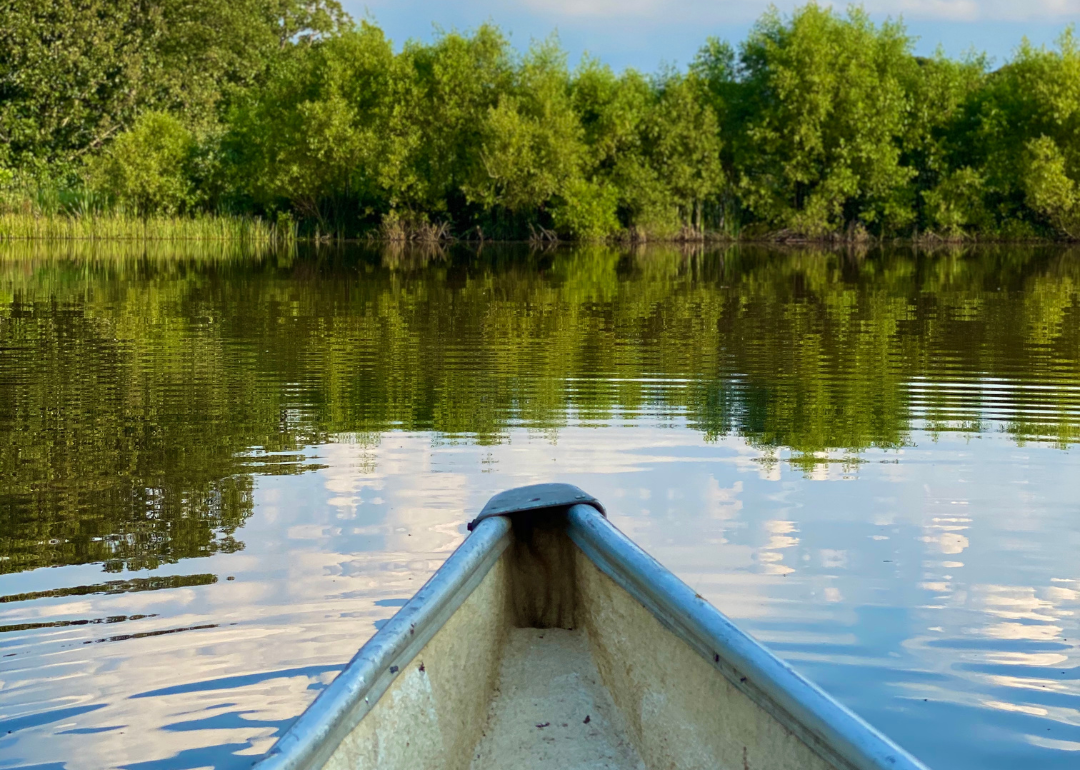 Canva
- Average temperature, 2022: 55.0 F (0.5 F above 1901-2000 average)
- Average high: 66.5 F (0.8 F above average)
- Average low: 43.6 F (0.3 F above average
- Average summer temperature: 77.2 F (1.6 F above average)
- Average winter temperature: 35.2 F (3.1 F above average)
You may also like: 35 things you need in your emergency kit
#18. Kansas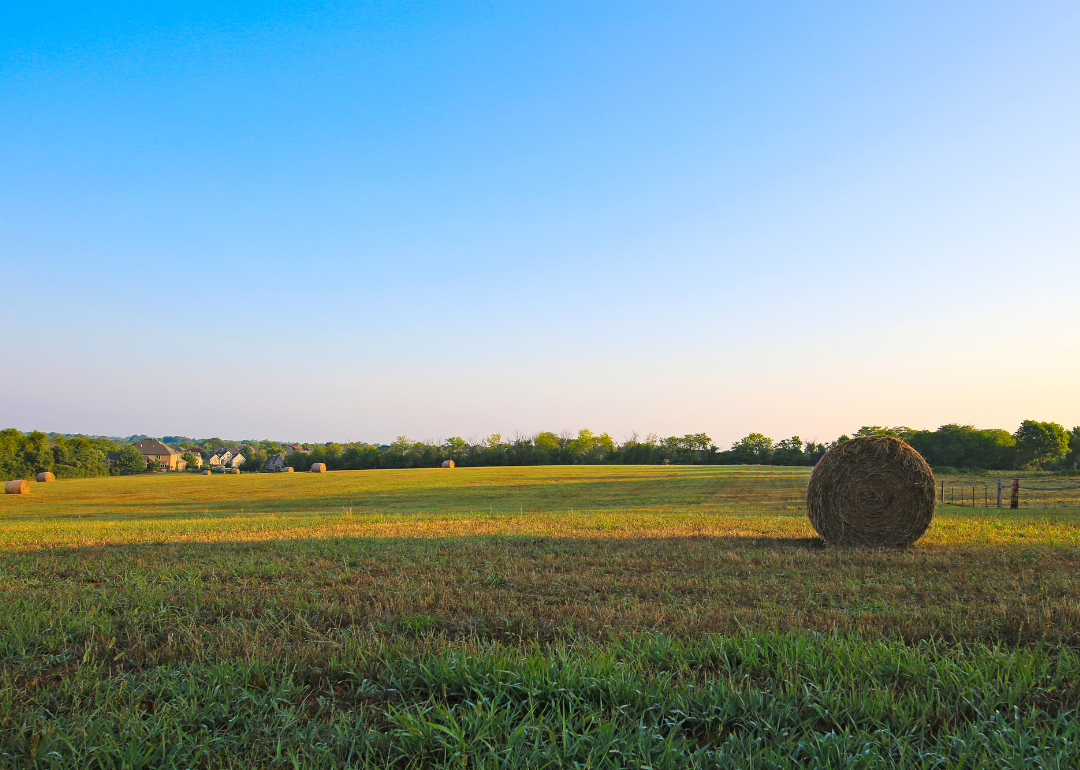 Canva
- Average temperature, 2022: 55.1 F (1.0 F above 1901-2000 average)
- Average high: 69.0 F (2.3 F above average)
- Average low: 41.3 F (-.2 F above average
- Average summer temperature: 78.6 F (2.1 F above average)
- Average winter temperature: 34.2 F (2.9 F above average)
#17. Maryland
Canva
- Average temperature, 2022: 55.7 F (1.9 F above 1901-2000 average)
- Average high: 66.0 F (2.0 F above average)
- Average low: 45.4 F (1.9 F above average
- Average summer temperature: 75.5 F (2.5 F above average)
- Average winter temperature: 37.8 F (3.9 F above average)
#16. Virginia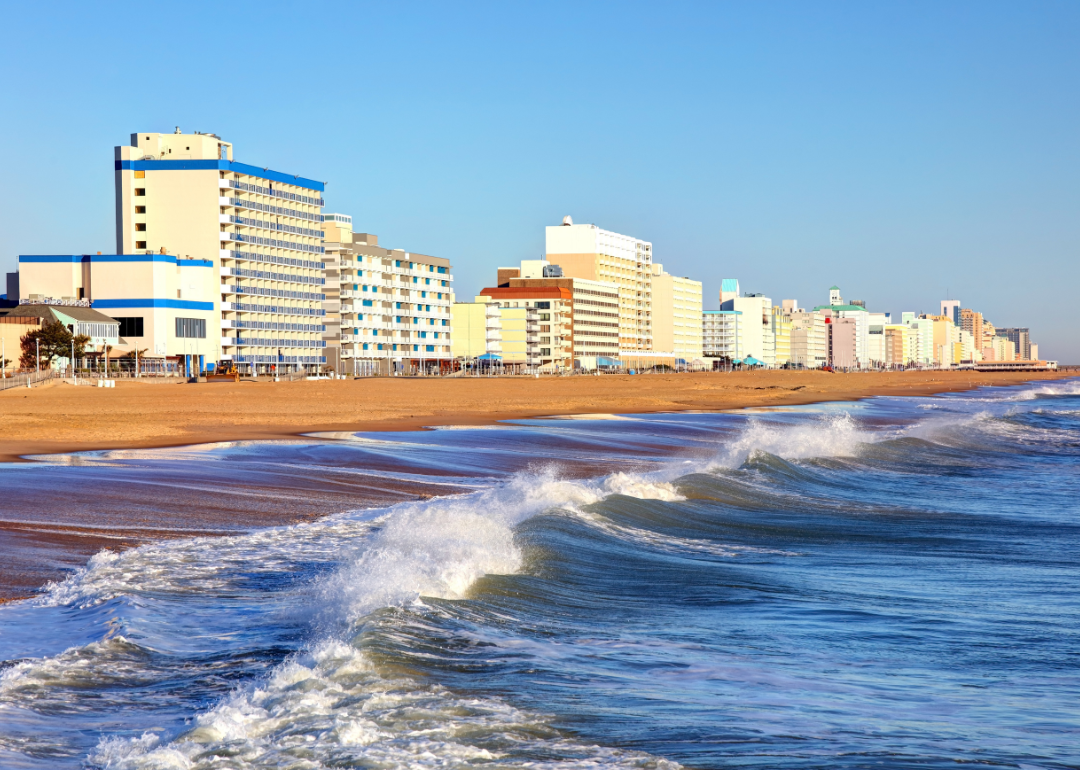 Canva
- Average temperature, 2022: 56.2 F (1.4 F above 1901-2000 average)
- Average high: 67.4 F (1.4 F above average)
- Average low: 45.0 F (1.3 F above average
- Average summer temperature: 74.6 F (1.7 F above average)
- Average winter temperature: 39.8 F (3.7 F above average)
#15. Delaware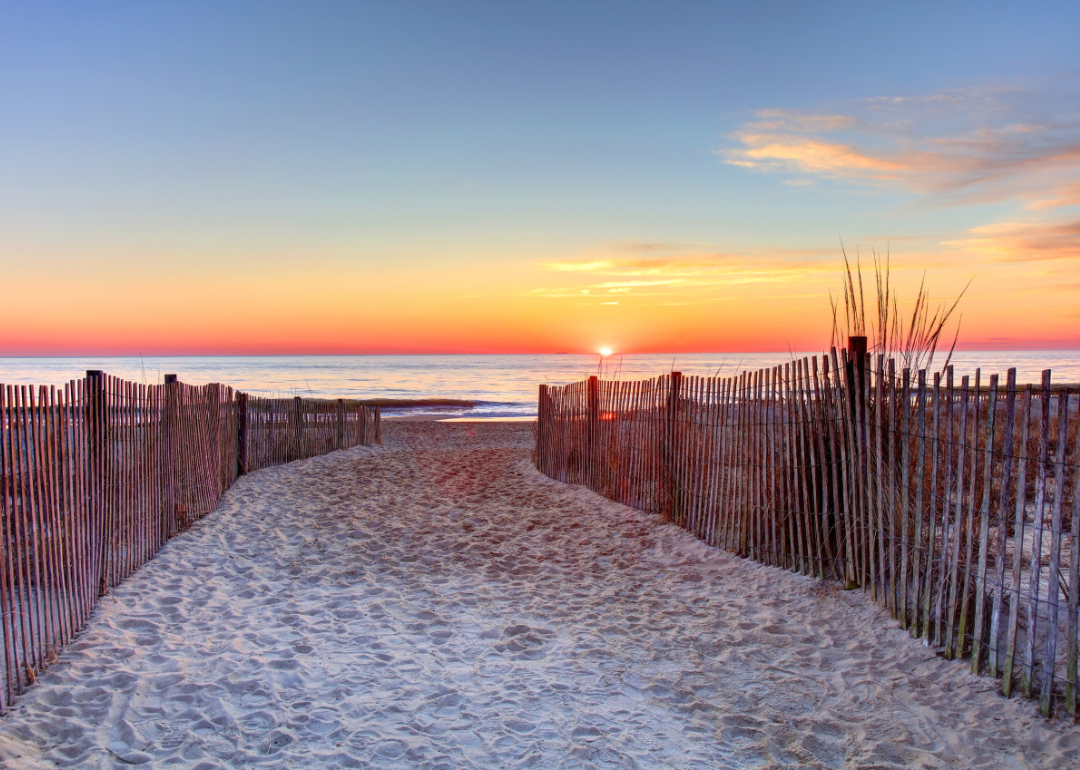 Canva
- Average temperature, 2022: 56.2 F (2.0 F above 1901-2000 average)
- Average high: 66.2 F (2.0 F above average)
- Average low: 46.2 F (2.1 F above average
- Average summer temperature: 76.0 F (2.7 F above average)
- Average winter temperature: 38.2 F (3.6 F above average)
#14. Kentucky
Irina Mos // Shutterstock
- Average temperature, 2022: 56.4 F (0.9 F above 1901-2000 average)
- Average high: 67.8 F (1.0 F above average)
- Average low: 45.0 F (0.8 F above average
- Average summer temperature: 75.9 F (1.4 F above average)
- Average winter temperature: 39.1 F (3.6 F above average)
You may also like: 60 photos that capture summer in the '60s
#13. Tennessee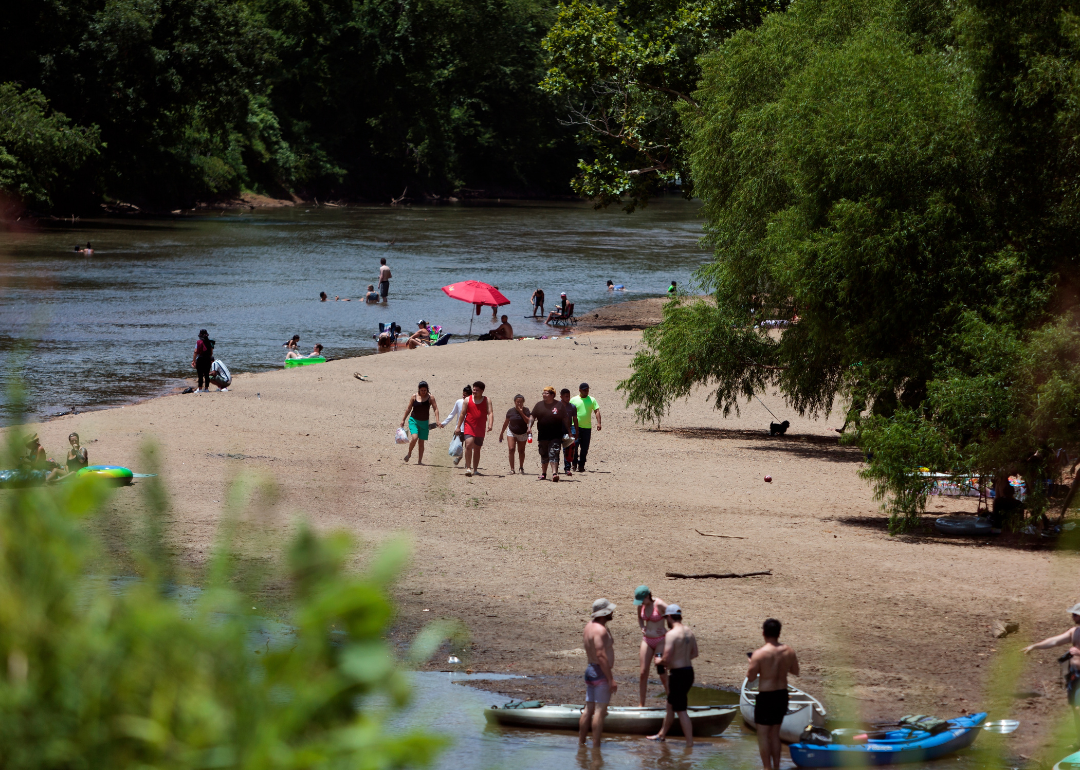 DWBMedias // Shutterstock
- Average temperature, 2022: 58.5 F (0.9 F above 1901-2000 average)
- Average high: 69.9 F (0.7 F above average)
- Average low: 47.1 F (1.0 F above average
- Average summer temperature: 77.4 F (1.8 F above average)
- Average winter temperature: 42.6 F (3.7 F above average)
#12. North Carolina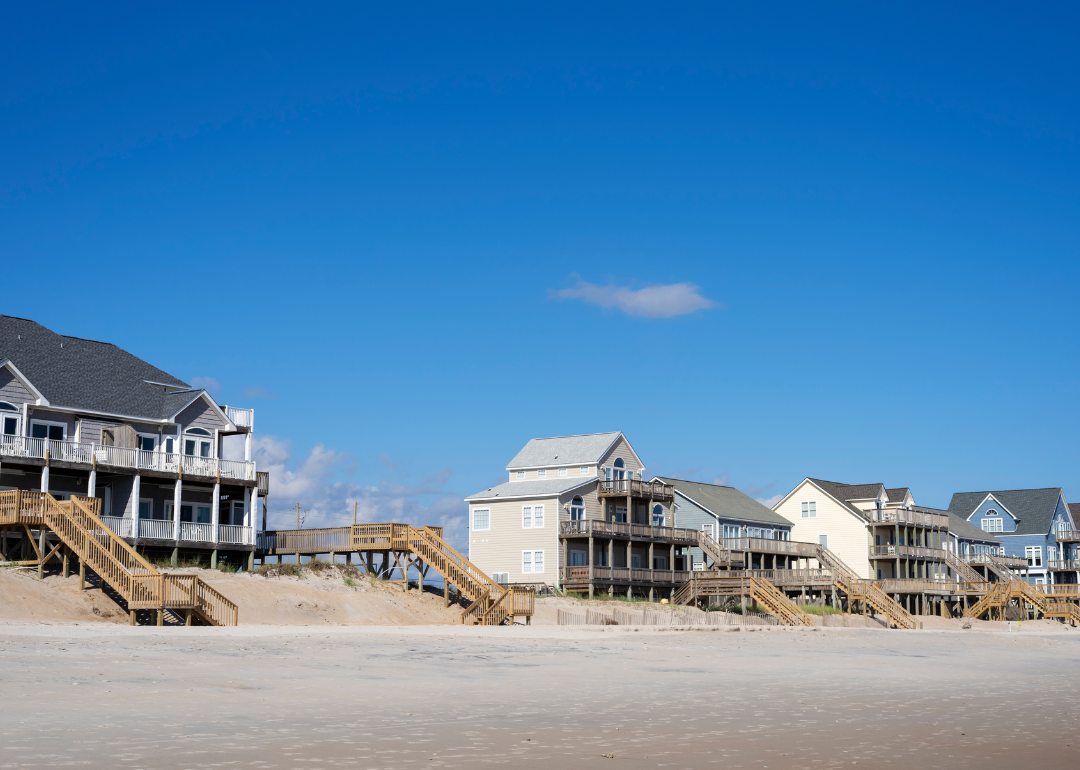 Canva
- Average temperature, 2022: 60.0 F (1.5 F above 1901-2000 average)
- Average high: 71.2 F (1.3 F above average)
- Average low: 48.9 F (1.7 F above average
- Average summer temperature: 77.0 F (1.6 F above average)
- Average winter temperature: 45.2 F (4.0 F above average)
#11. California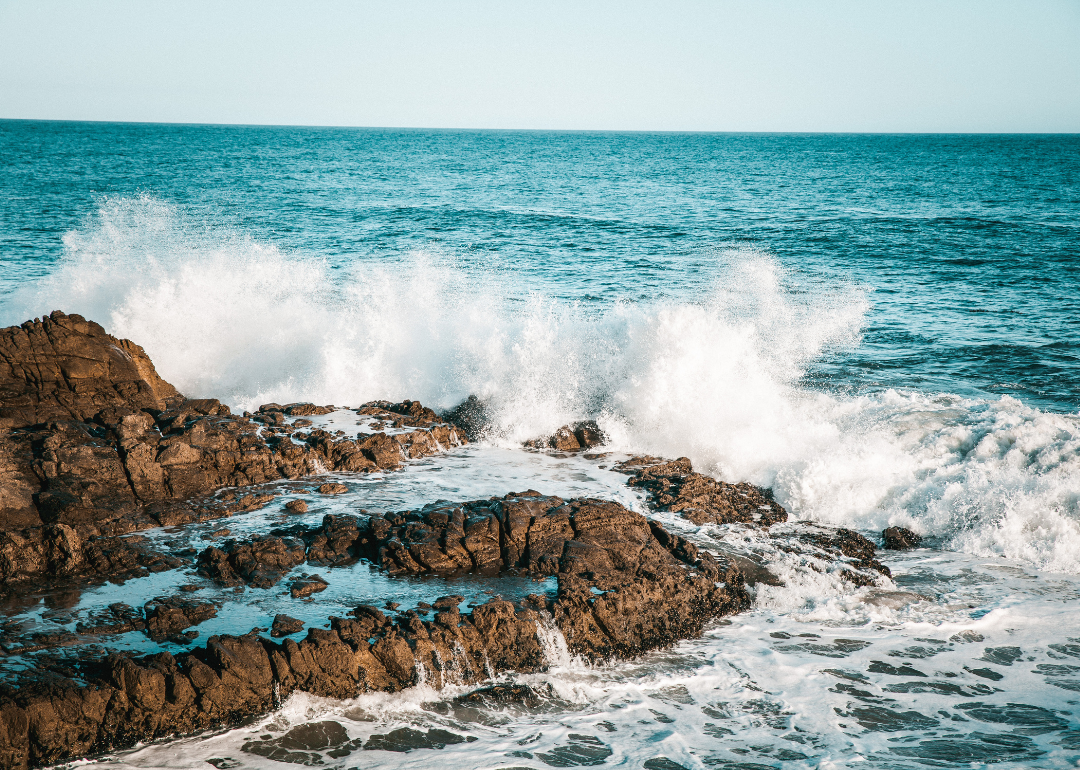 Canva
- Average temperature, 2022: 60.1 F (2.7 F above 1901-2000 average)
- Average high: 73.0 F (3.0 F above average)
- Average low: 47.2 F (2.4 F above average
- Average summer temperature: 76.0 F (3.8 F above average)
- Average winter temperature: 46.0 F (2.5 F above average)
#10. Oklahoma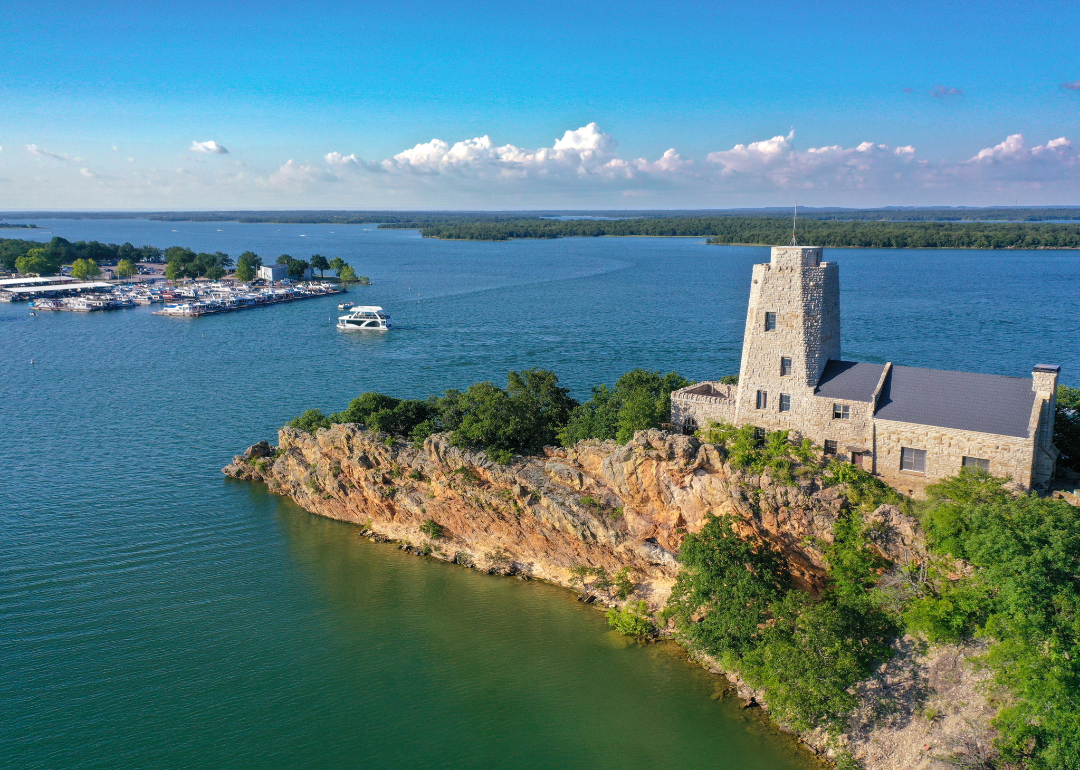 Liberty Drone Imaging LLC // Shutterstock
- Average temperature, 2022: 61.0 F (1.3 F above 1901-2000 average)
- Average high: 74.1 F (2.3 F above average)
- Average low: 47.8 F (0.2 F above average
- Average summer temperature: 82.9 F (3.1 F above average)
- Average winter temperature: 42.0 F (3.0 F above average)
#9. Arkansas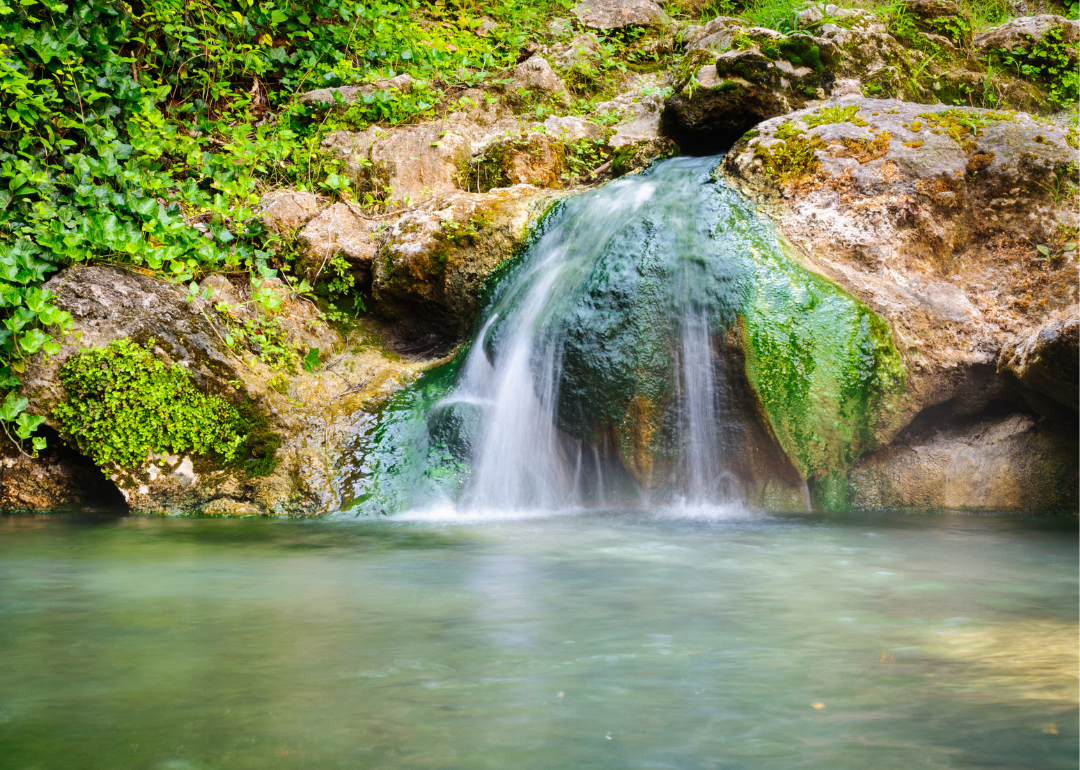 Zack Frank // Shutterstock
- Average temperature, 2022: 61.1 F (0.7 F above 1901-2000 average)
- Average high: 72.6 F (0.9 F above average)
- Average low: 49.7 F (0.5 F above average
- Average summer temperature: 80.6 F (1.8 F above average)
- Average winter temperature: 44.8 F (3.4 F above average)
You may also like: What hurricane season was like the year you were born
#8. Arizona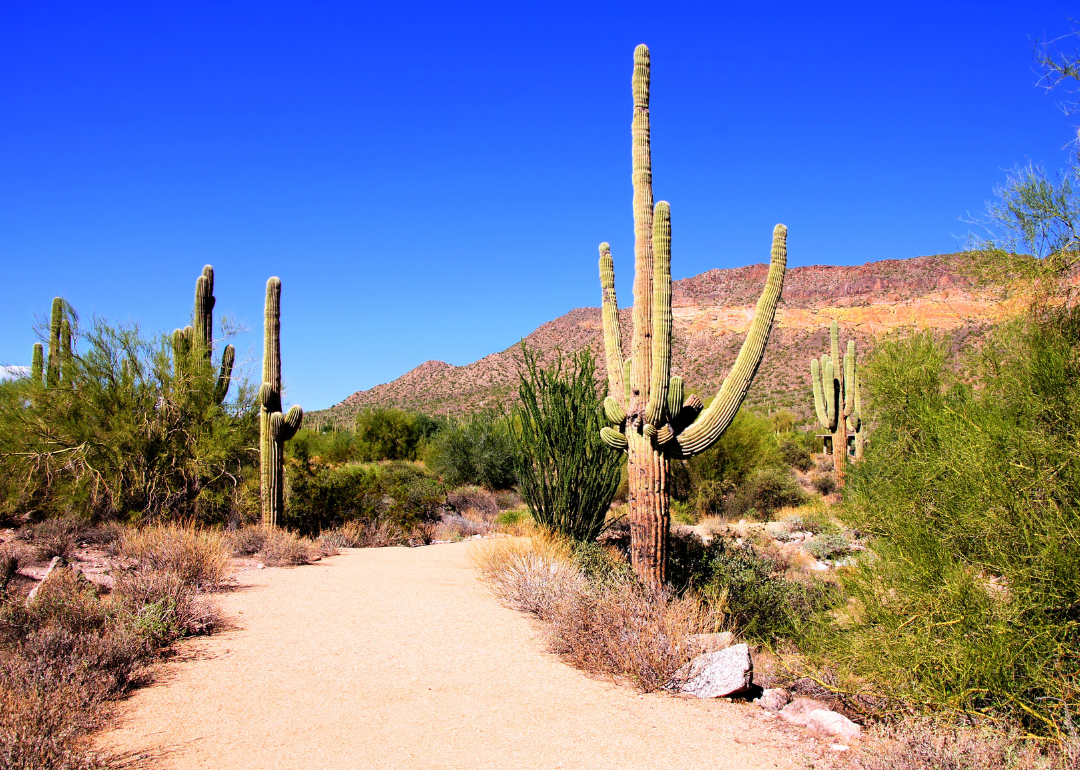 Canva
- Average temperature, 2022: 61.2 F (1.9 F above 1901-2000 average)
- Average high: 75.5 F (2.0 F above average)
- Average low: 47.0 F (1.7 F above average
- Average summer temperature: 79.7 F (2.4 F above average)
- Average winter temperature: 44.5 F (2.2 F above average)
#7. South Carolina
Canva
- Average temperature, 2022: 63.7 F (1.3 F above 1901-2000 average)
- Average high: 75.0 F (1.0 F above average)
- Average low: 52.5 F (1.7 F above average
- Average summer temperature: 79.7 F (1.1 F above average)
- Average winter temperature: 50.0 F (4.3 F above average)
#6. Alabama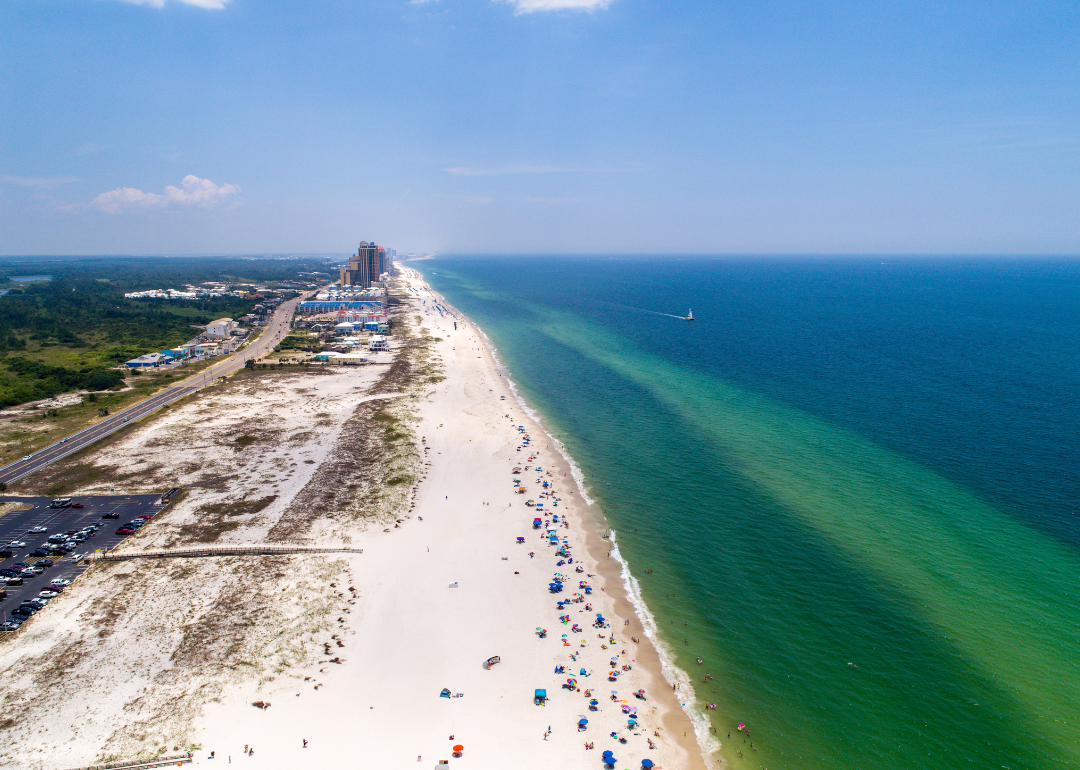 Canva
- Average temperature, 2022: 64.0 F (0.9 F above 1901-2000 average)
- Average high: 75.7 F (0.7 F above average)
- Average low: 52.4 F (1.1 F above average
- Average summer temperature: 80.4 F (1.5 F above average)
- Average winter temperature: 50.3 F (3.7 F above average)
#5. Mississippi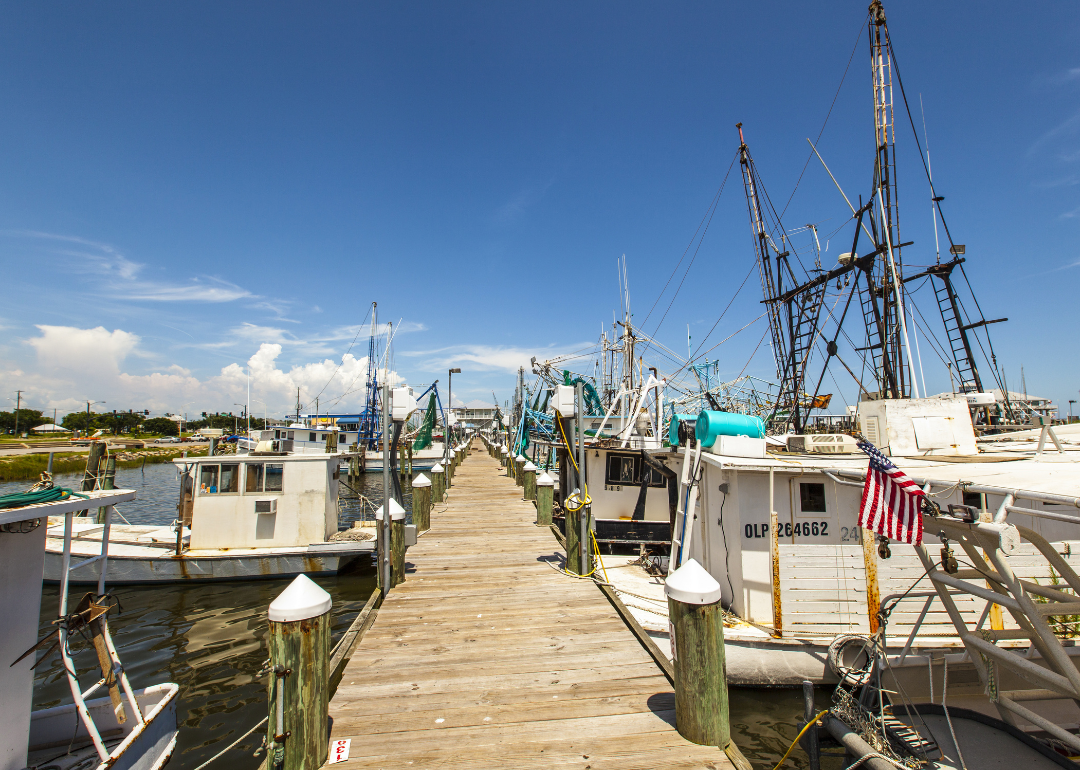 travelview // Shutterstock
- Average temperature, 2022: 64.7 F (1.1 F above 1901-2000 average)
- Average high: 76.6 F (1.3 F above average)
- Average low: 52.9 F (0.9 F above average
- Average summer temperature: 81.4 F (1.6 F above average)
- Average winter temperature: 50.6 F (3.9 F above average)
#4. Georgia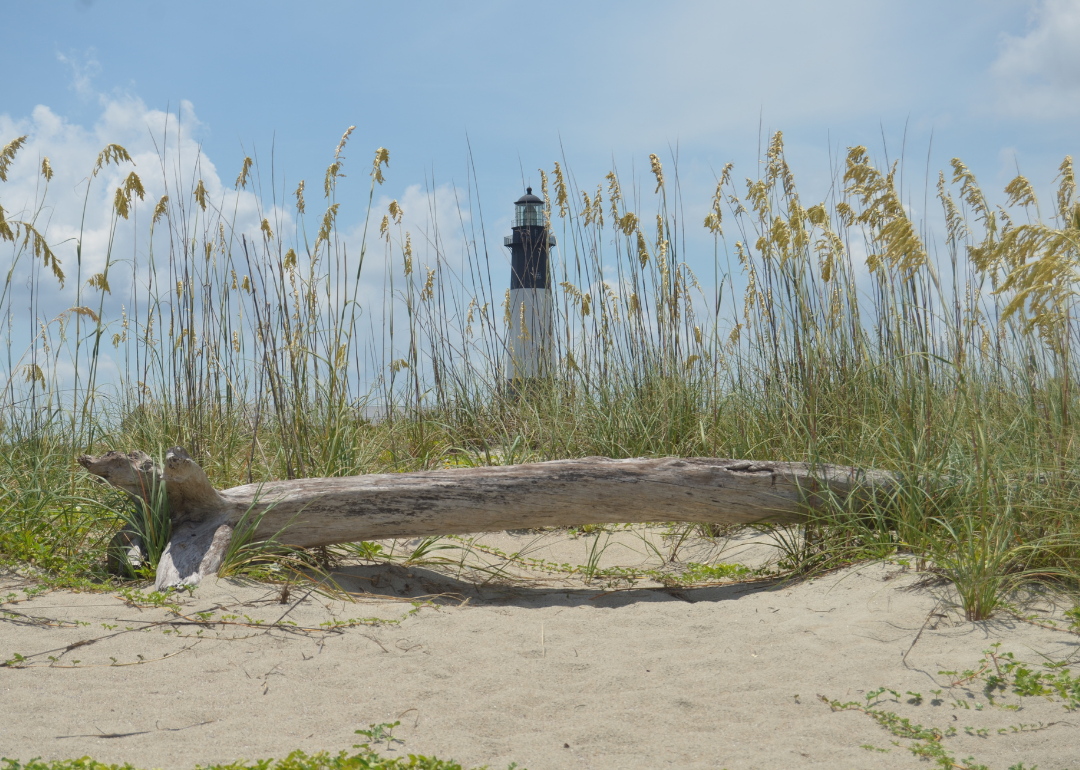 Canva
- Average temperature, 2022: 64.8 F (1.4 F above 1901-2000 average)
- Average high: 76.5 F (1.4 F above average)
- Average low: 53.0 F (1.3 F above average
- Average summer temperature: 80.3 F (1.6 F above average)
- Average winter temperature: 51.7 F (4.4 F above average)
You may also like: 15 ways to stay cool this summer without AC
#3. Texas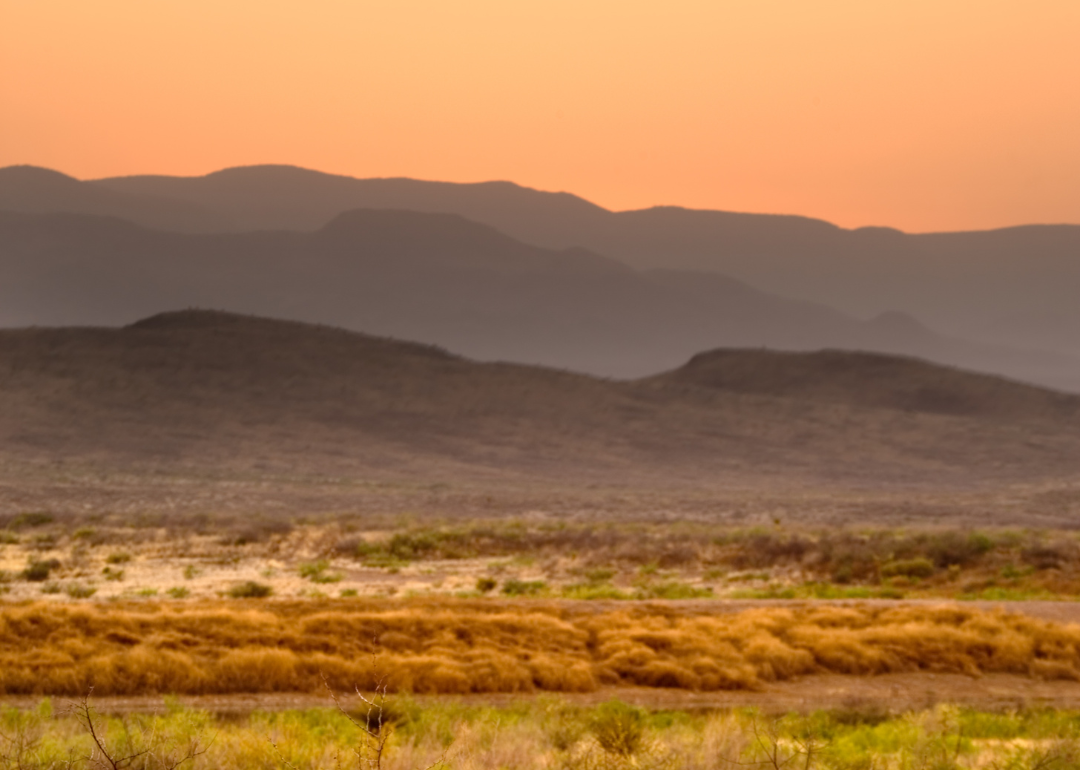 Canva
- Average temperature, 2022: 66.5 F (1.8 F above 1901-2000 average)
- Average high: 79.4 F (2.3 F above average)
- Average low: 53.5 F (1.4 F above average
- Average summer temperature: 84.7 F (3.4 F above average)
- Average winter temperature: 50.3 F (3.0 F above average)
#2. Louisiana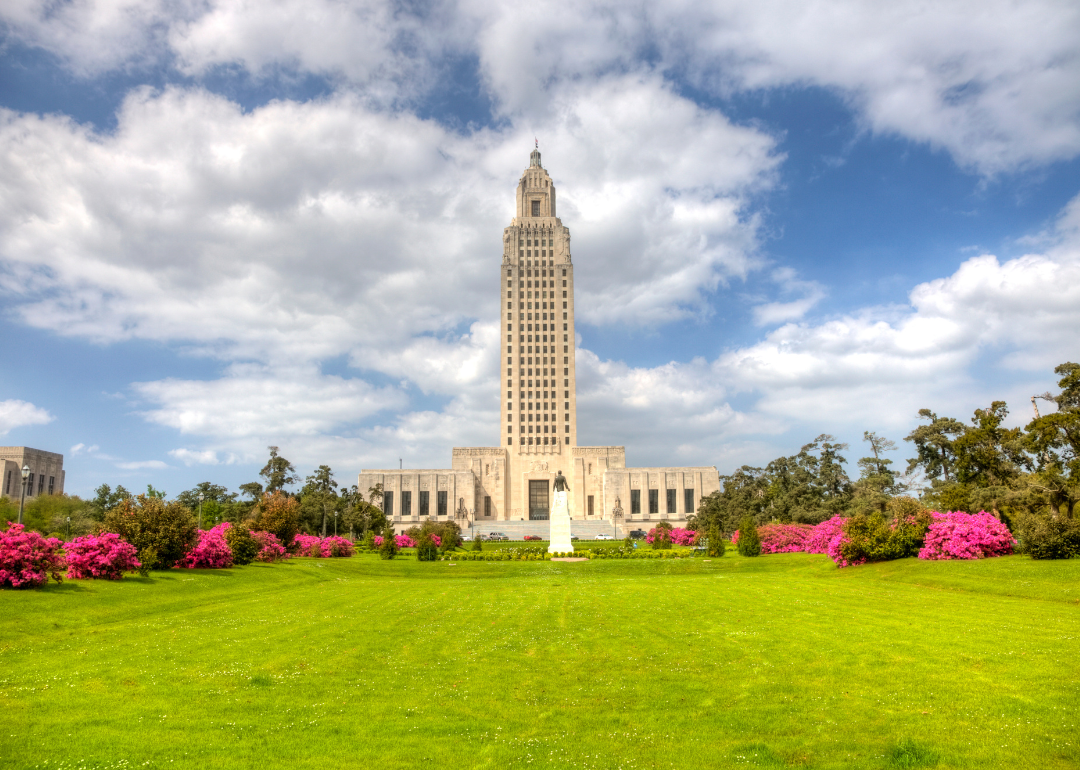 Canva
- Average temperature, 2022: 67.3 F (0.9 F above 1901-2000 average)
- Average high: 78.3 F (1.2 F above average)
- Average low: 56.3 F (0.7 F above average
- Average summer temperature: 82.9 F (1.8 F above average)
- Average winter temperature: 54.0 F (3.1 F above average)
#1. Florida
Canva
- Average temperature, 2022: 72.4 F (2.3 F above 1901-2000 average)
- Average high: 82.6 F (1.8 F above average)
- Average low: 62.1 F (2.7 F above average
- Average summer temperature: 82.6 F (2.0 F above average)
- Average winter temperature: 62.4 F (3.7 F above average)