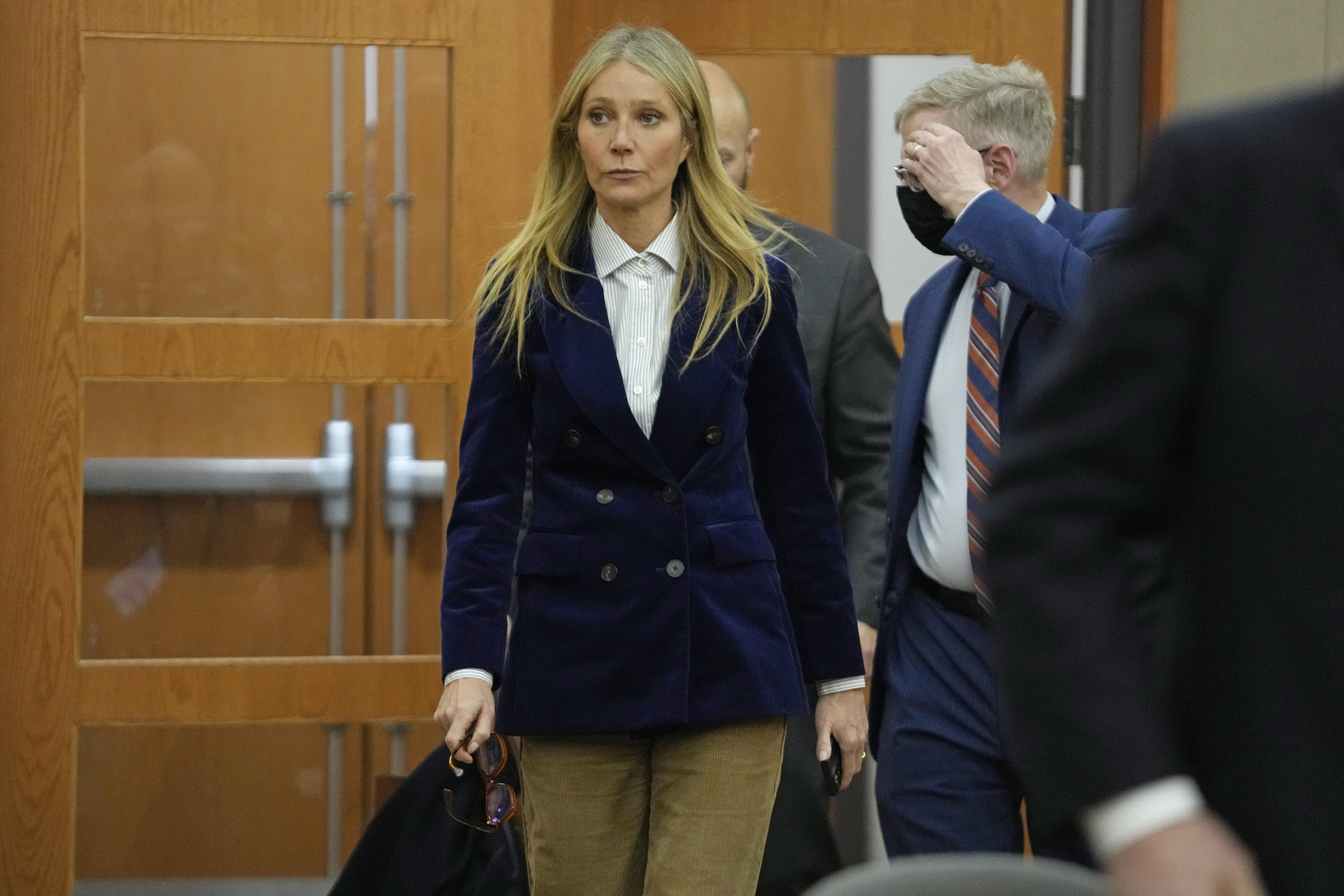 Rick Bowmer-Pool // Getty Images
In Tinseltown, nothing beats the Academy Awards—and data from last month proves it.
When it's time to catch up on what's happening in the world of the rich and famous, Wikipedia's at the top of the fold on the first page of the Google search result. Wikipedia "personal life" entries also serve as a great entry to celebrity rabbit holes. According to the data, the Oscars dominated the spotlight in March, as four of the five most popular celebrities on the internet's favorite website last month came away from the Academy Awards with smiles on their faces.
Besides Hollywood's biggest awards show, television shows "The Last of Us" and "The Mandalorian" helped propel a couple of celebs to high on the leaderboard. Big movie releases, namely "John Wick: Chapter 4" and "Scream VI," also played starring roles in the make-up of March's top 20 newsworthy celebrities.
In terms of biggest movers from February to March, comedian Chris Rock's pageviews shot up 1076% in March, thanks in part to his recently released comedy special—although it also being the one-year anniversary of the Will Smith slap incident certainly helps too. Ke Huy Quan, who won Best Supporting Actor at the Oscars, also saw huge gains last month; the "Everything Everywhere All at Once" star's pageviews increased 712% month over month.
Last month's chart-topper, Rihanna, rode the Super Bowl halftime show to 5.3 million pageviews in February, but that boost proved to be fleeting. Her Wikipedia pageviews dropped 87% month over month, tumbling her down 40 spots to #41 in March.
So who took the crown from Rihanna in March? Stacker used pageview data from Wikipedia to rank the top 20 newsworthy celebrities in March. Keep on reading to find out.
You may also like: Can you guess which women actors these real 'Jeopardy!' clues are about?
#20. Michael B. Jordan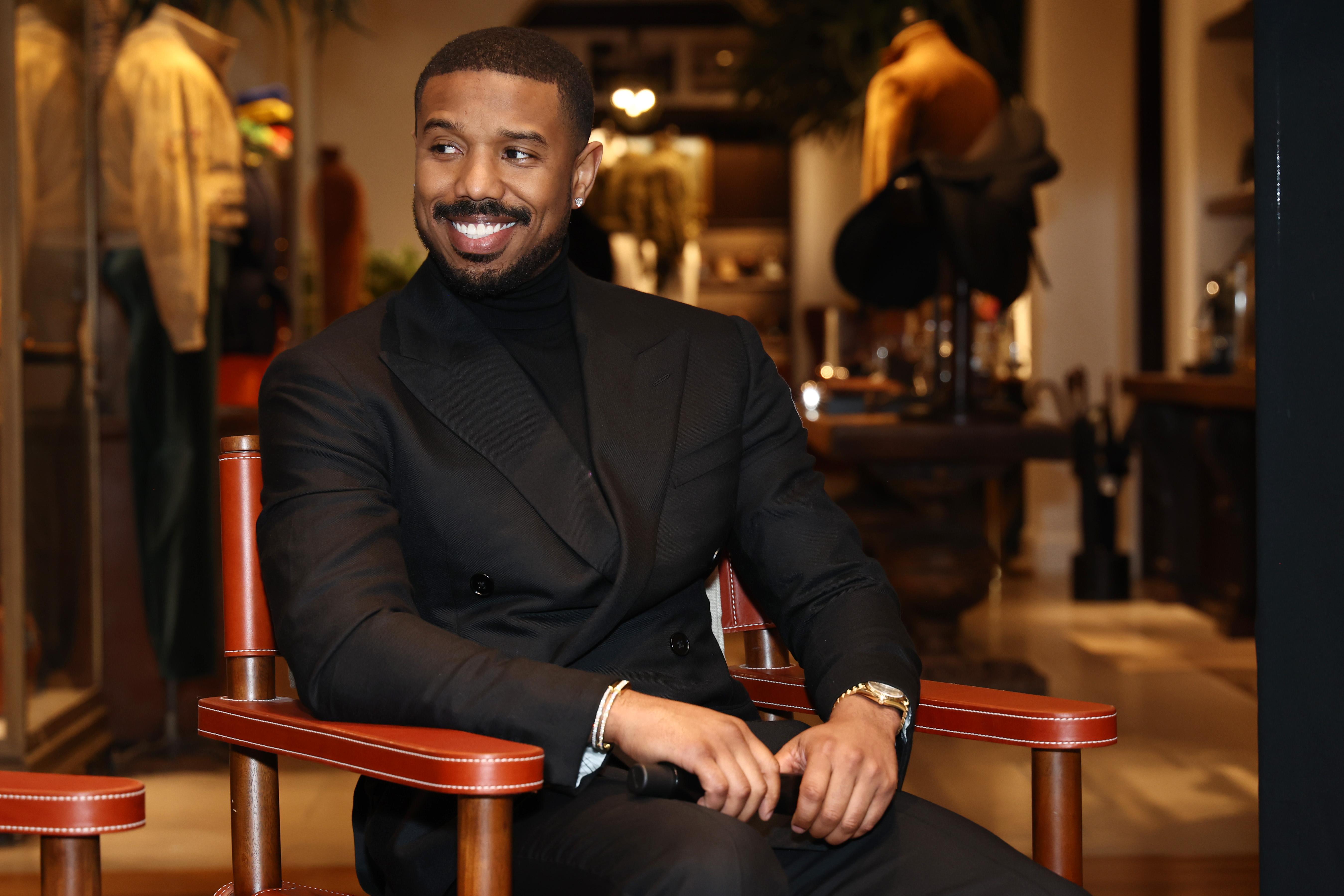 Joe Scarnici/Getty Images for Ralph Lauren // Getty Images
- Wikipedia pageviews in March: 1.0 million
- Wikipedia pageviews in February: 649,649
- Month-over-month change: 57%
- Trending topic: Starred in "Creed III," which premiered in theaters on March 3
#19. Tom Cruise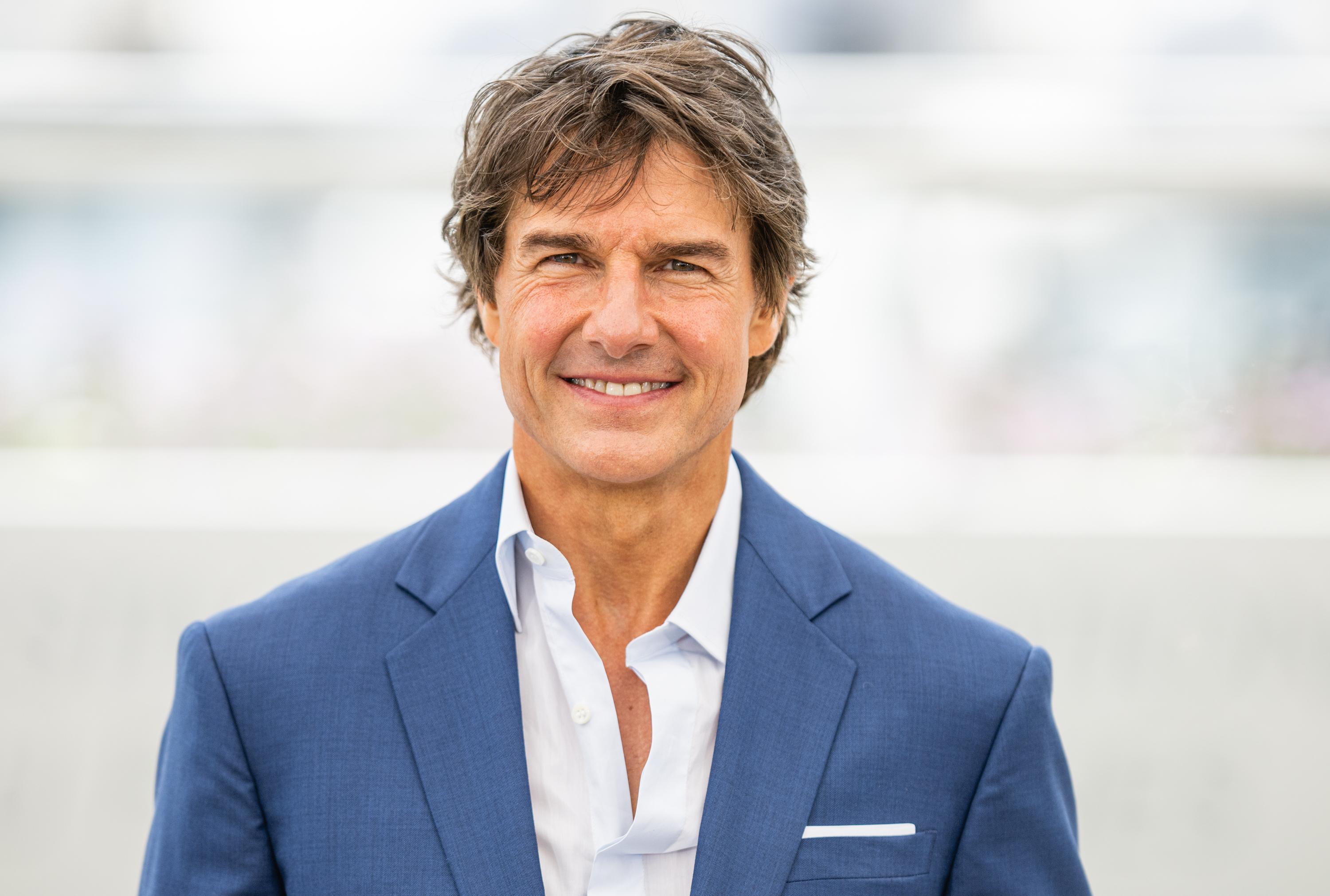 Samir Hussein/WireImage // Getty Images
- Wikipedia pageviews in March: 1.1 million
- Wikipedia pageviews in February: 857,717
- Month-over-month change: 23%
- Trending topic: Report came out claiming that he has "no part" in the life of his 16-year-old daughter Suri
#18. Hailey Bieber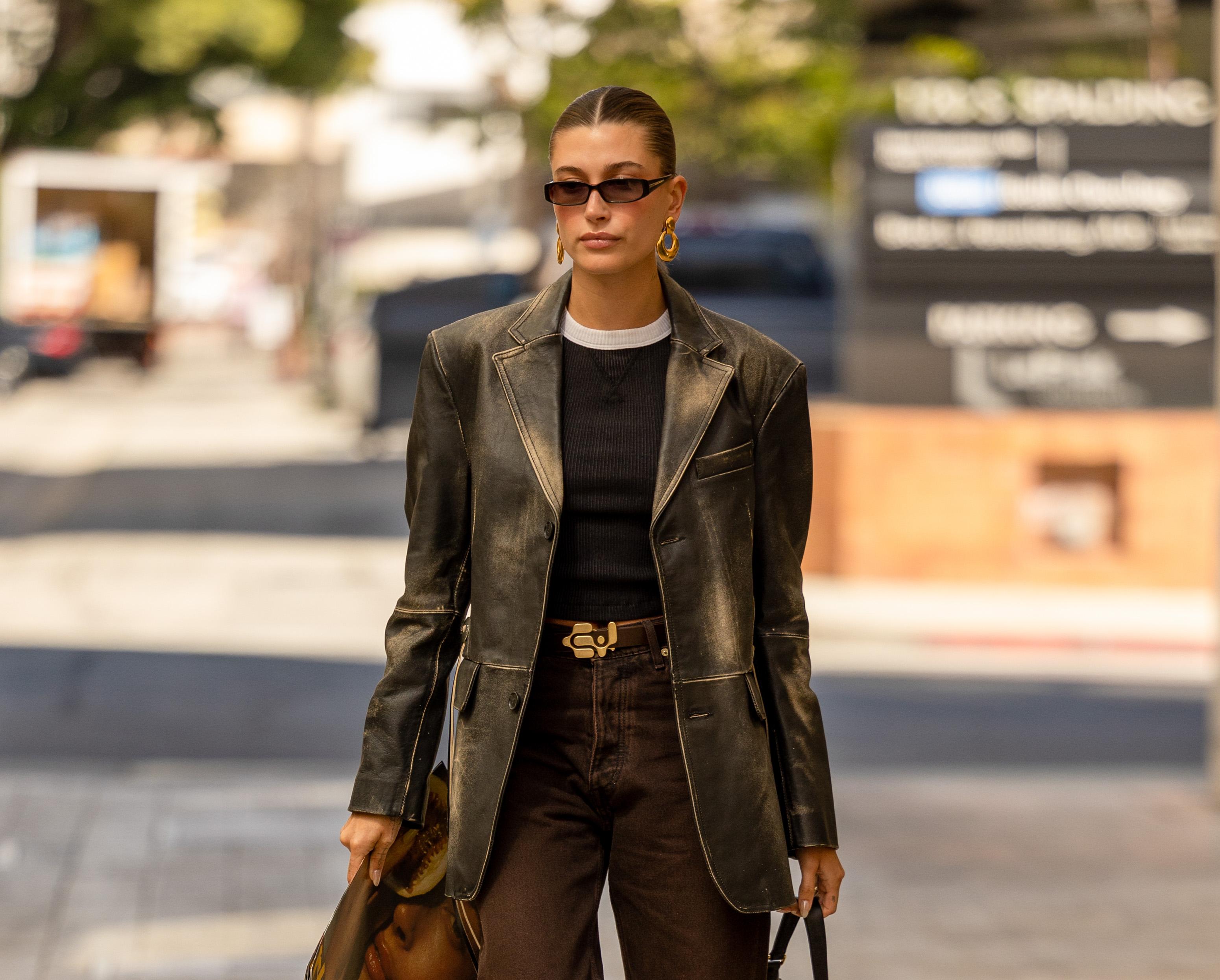 Rachpoot/Bauer-Griffin/GC Images // Getty Images
- Wikipedia pageviews in March: 1.1 million
- Wikipedia pageviews in February: 453,643
- Month-over-month change: 143%
- Trending topic: Involved in social media drama with Selena Gomez
#17. Sarah Shahi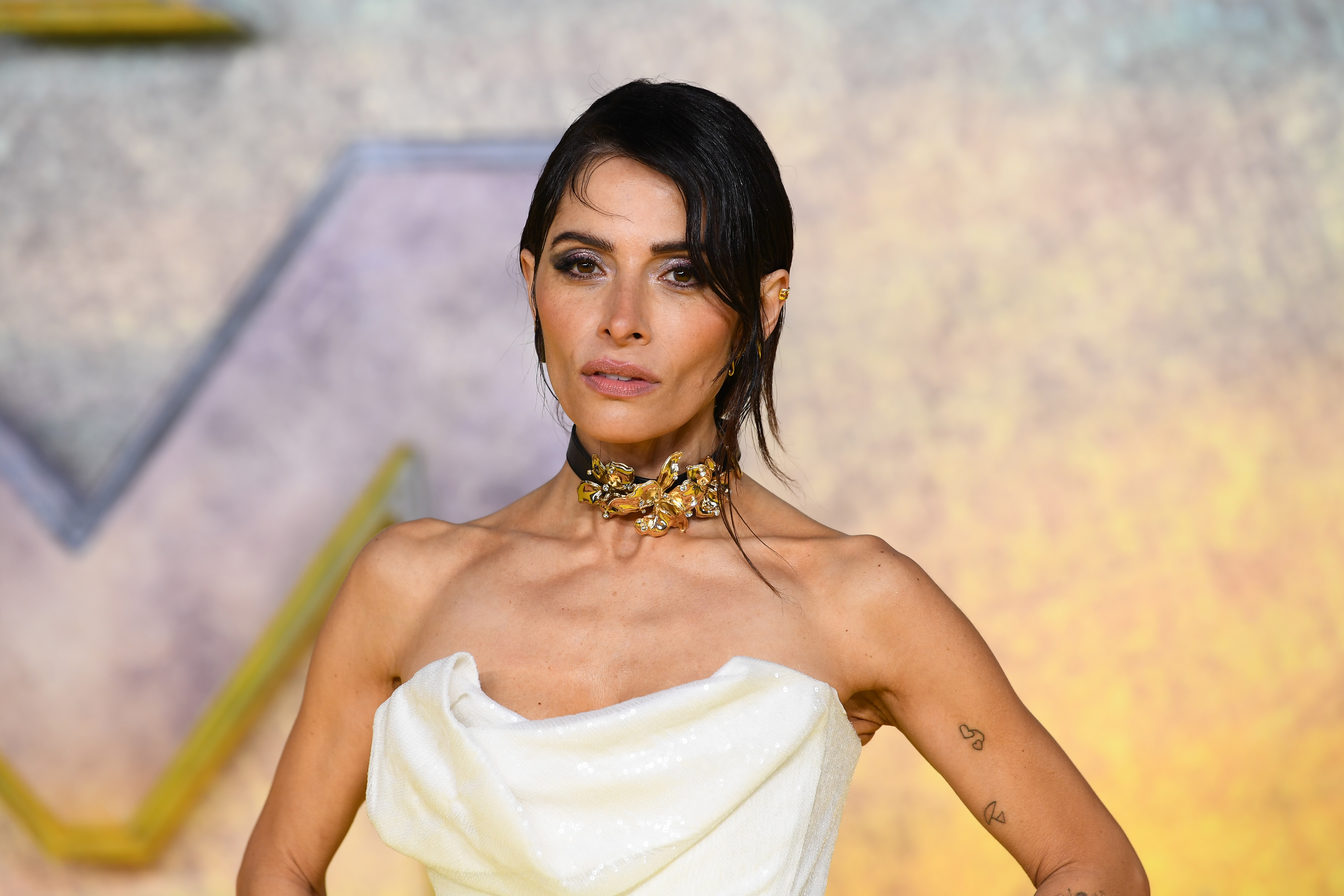 Joe Maher // Getty Images
- Wikipedia pageviews in March: 1.1 million
- Wikipedia pageviews in February: 203,432
- Month-over-month change: 457%
- Trending topic: Starred in "Sex/Life," which released its second (and final) season on Netflix on March 2; she's also announced to star and produce the "Judgement" pilot for ABC
#16. Taylor Swift
SUZANNE CORDEIRO/AFP // Getty Images
- Wikipedia pageviews in March: 1.1 million
- Wikipedia pageviews in February: 833,493
- Month-over-month change: 37%
- Trending topic: Latest tour, the Eras Tour, began on March 17, marking the start of her first tour in five years
You may also like: The richest rock stars
#15. Justin Bieber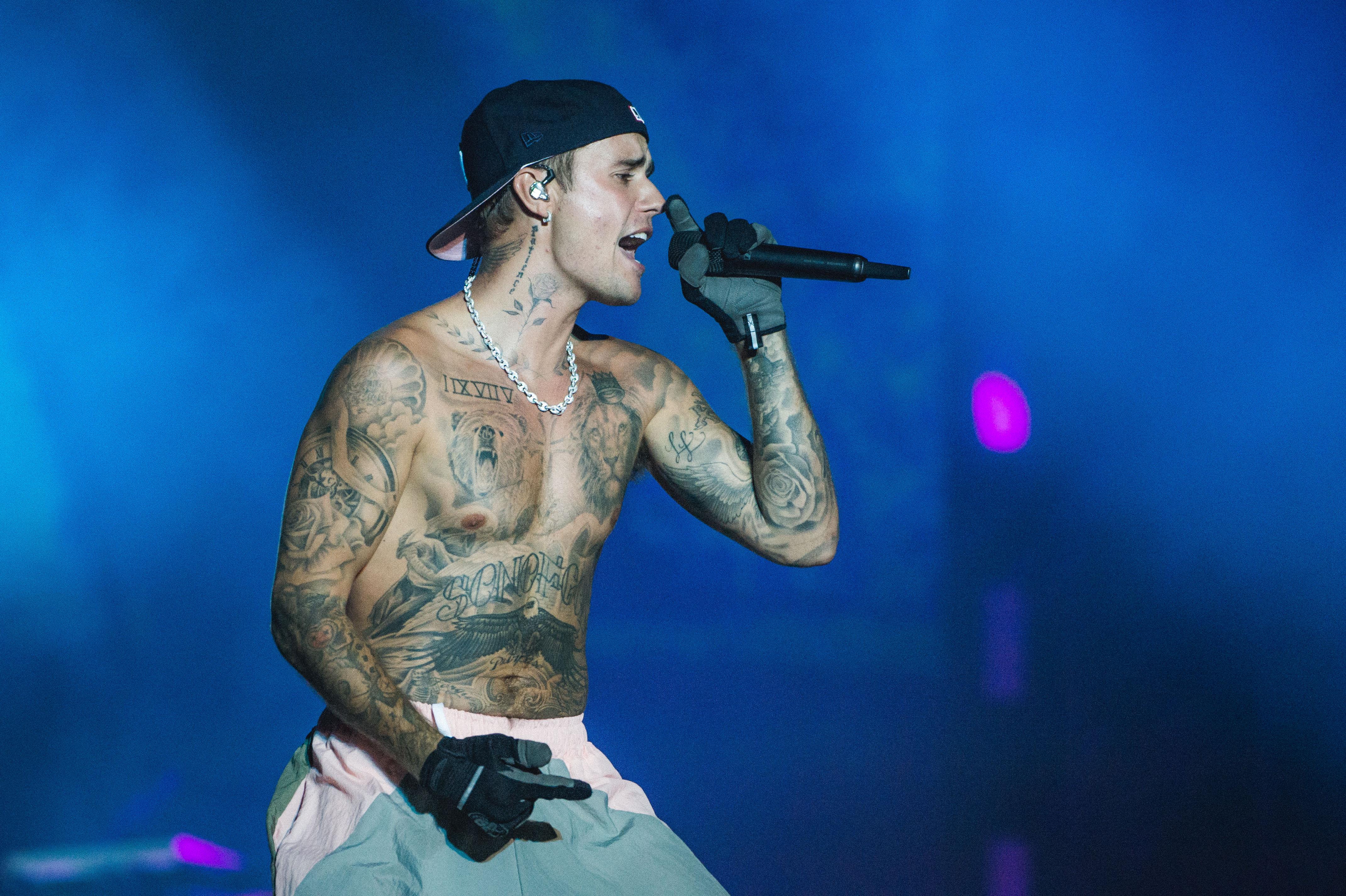 Joseph Okpako/WireImage // Getty Images
- Wikipedia pageviews in March: 1.1 million
- Wikipedia pageviews in February: 392,862
- Month-over-month change: 192%
- Trending topic: Revealed he was diagnosed with Ramsay Hunt syndrome, a virus that has left his face partially paralyzed
#14. Sylvester Stallone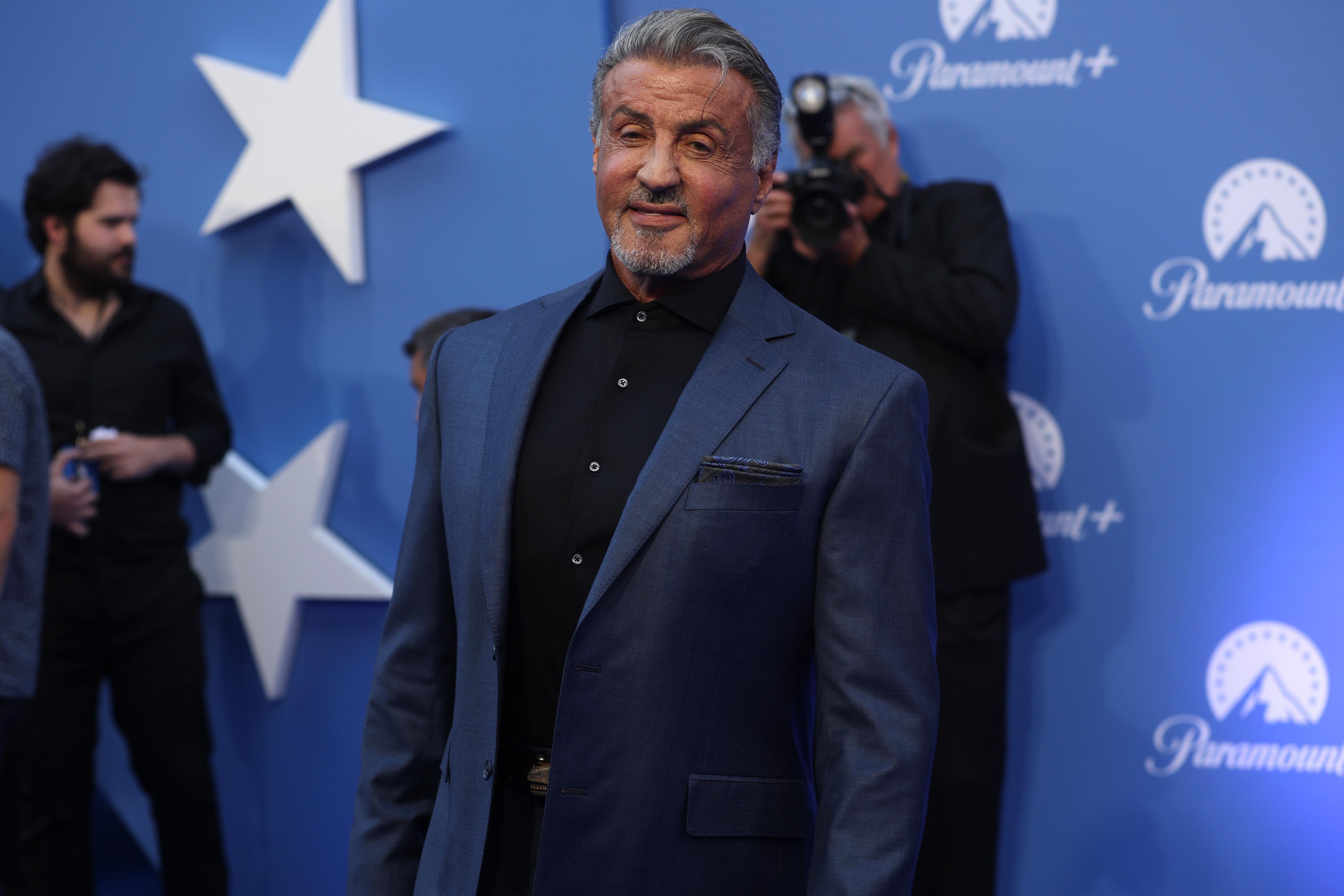 Mike Marsland/WireImage // Getty Images
- Wikipedia pageviews in March: 1.2 million
- Wikipedia pageviews in February: 792,131
- Month-over-month change: 54%
- Trending topic: The Rocky franchise's "Creed III" premiered in theaters on March 3, although he did not appear in the movie
#13. Selena Gomez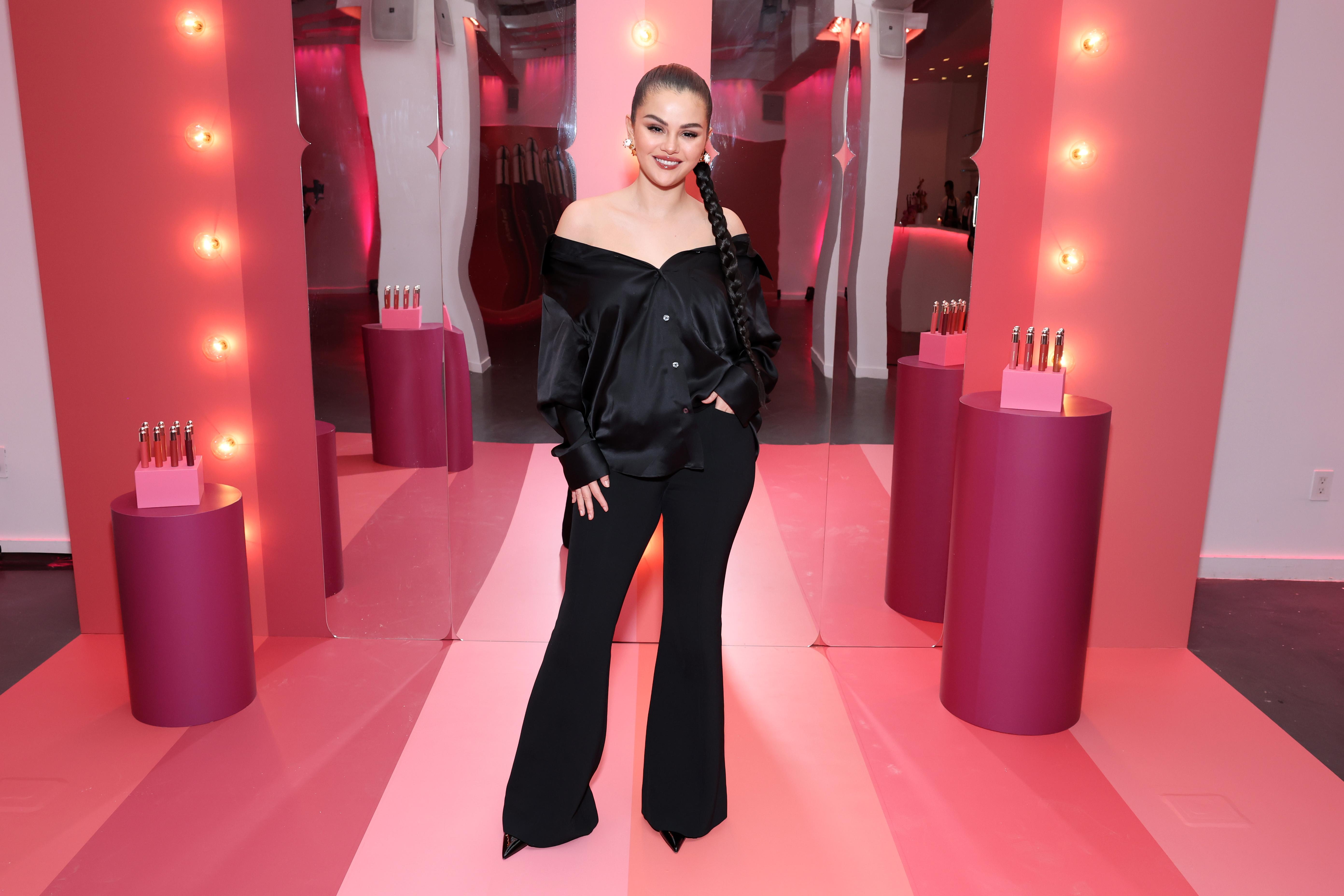 Cindy Ord // Getty Images
- Wikipedia pageviews in March: 1.2 million
- Wikipedia pageviews in February: 626,735
- Month-over-month change: 98%
- Trending topic: Reached 400 million followers on Instagram
#12. Gwyneth Paltrow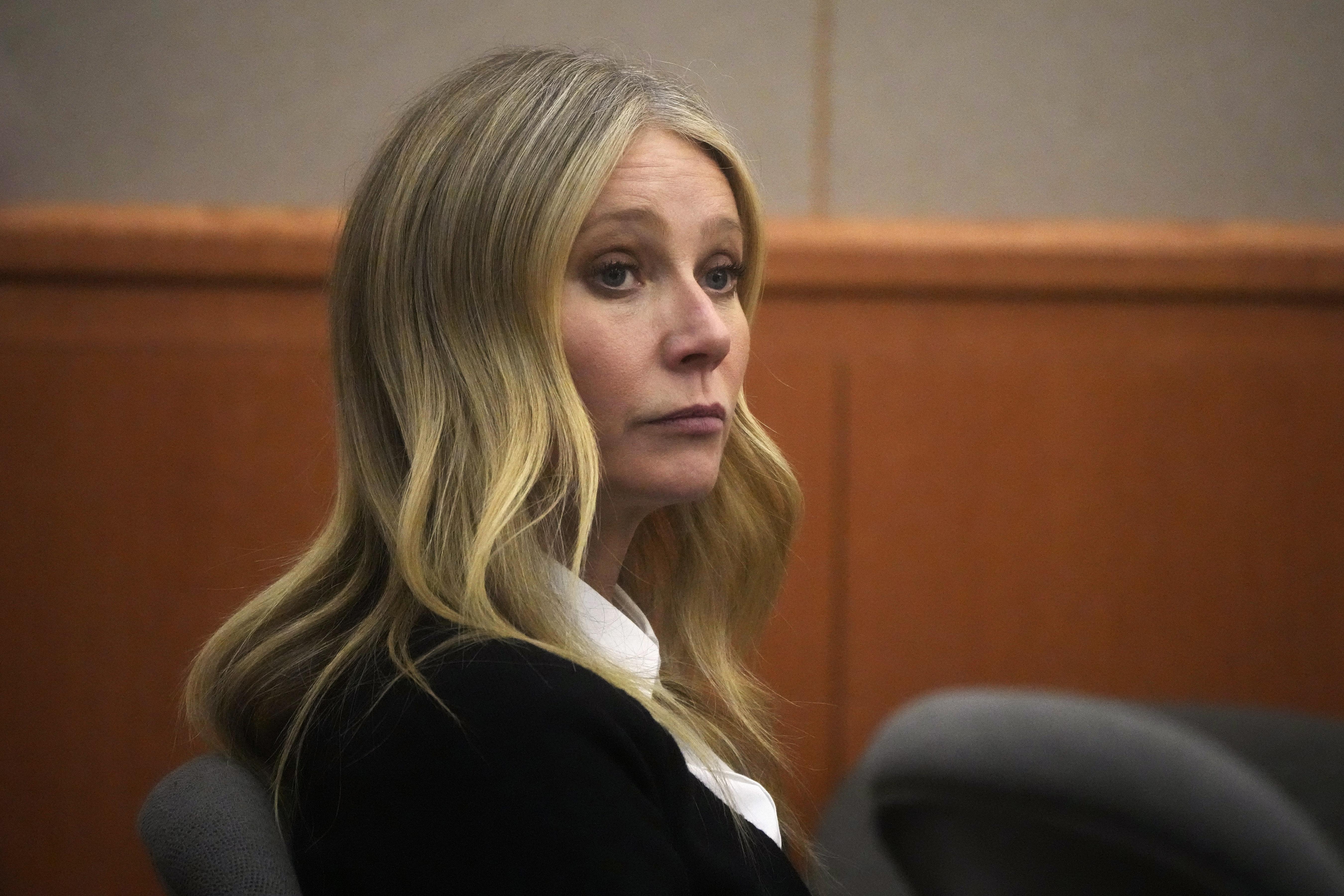 Rick Bowmer-Pool // Getty Images
- Wikipedia pageviews in March: 1.3 million
- Wikipedia pageviews in February: 260,788
- Month-over-month change: 403%
- Trending topic: Won a court case over her 2016 ski collision
#11. Jonathan Majors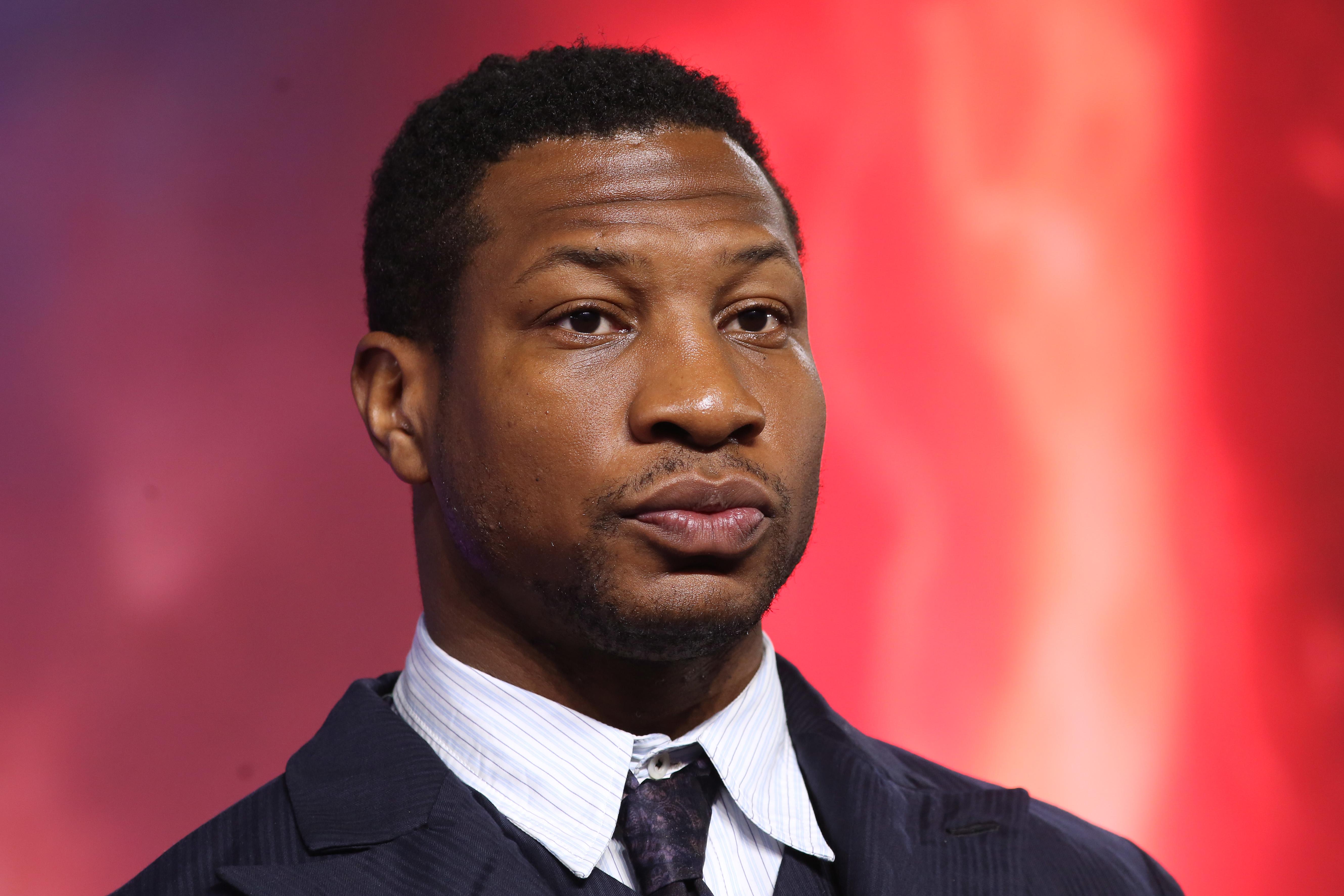 Lia Toby // Getty Images
- Wikipedia pageviews in March: 1.4 million

- Wikipedia pageviews in February: 818,600
- Month-over-month change: 70%
- Trending topic: Arrested on assault charges on March 26
You may also like: Celebrity stage names vs. their real names
#10. Chris Rock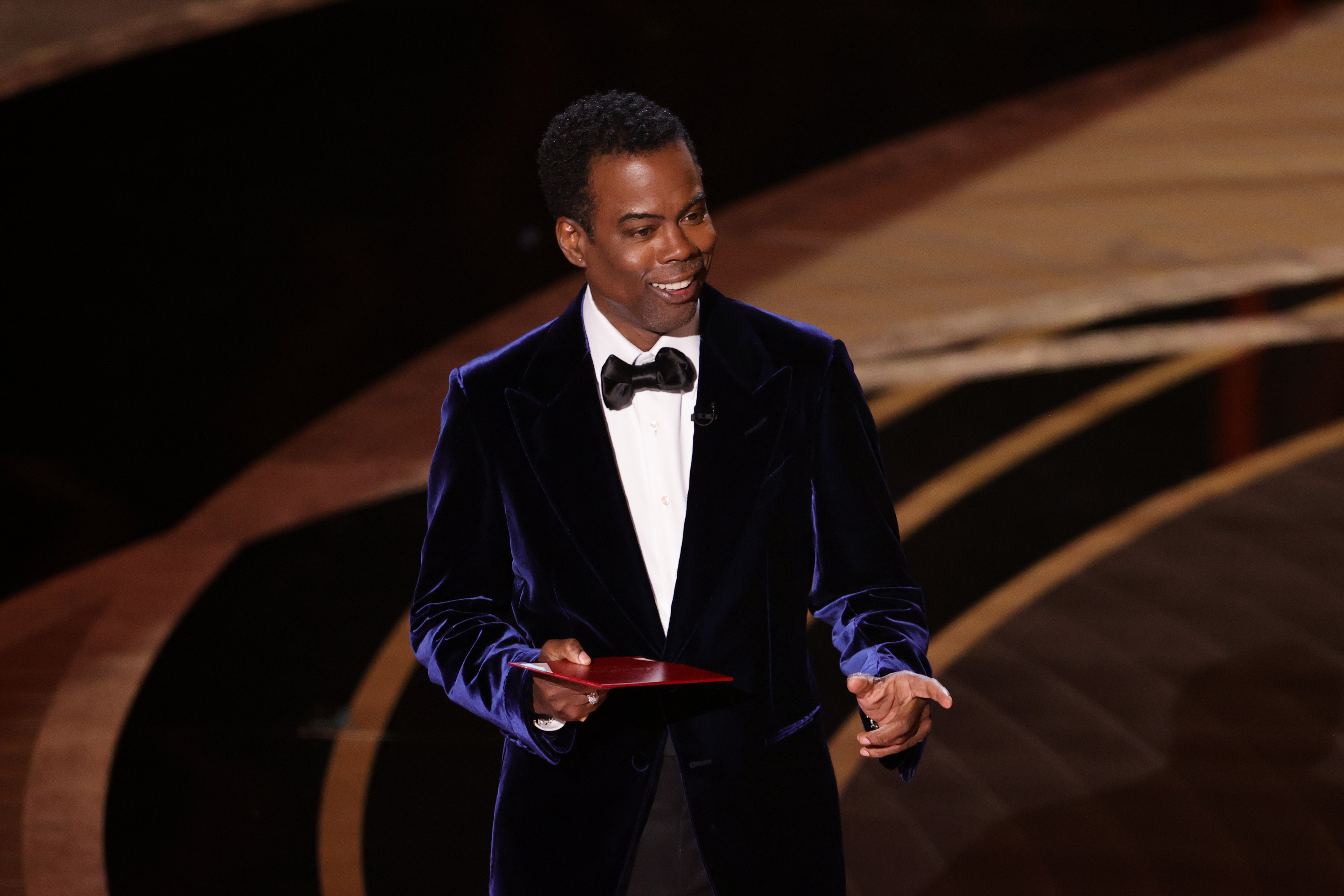 Neilson Barnard // Getty Images
- Wikipedia pageviews in March: 1.4 million
- Wikipedia pageviews in February: 119,348
- Month-over-month change: 1076%
- Trending topic: His comedy special "Chris Rock: Selective Outrage" released on Netflix on March 4; the Academy Awards marked the first anniversary of the Will Smith slapping incident
#9. Bruce Willis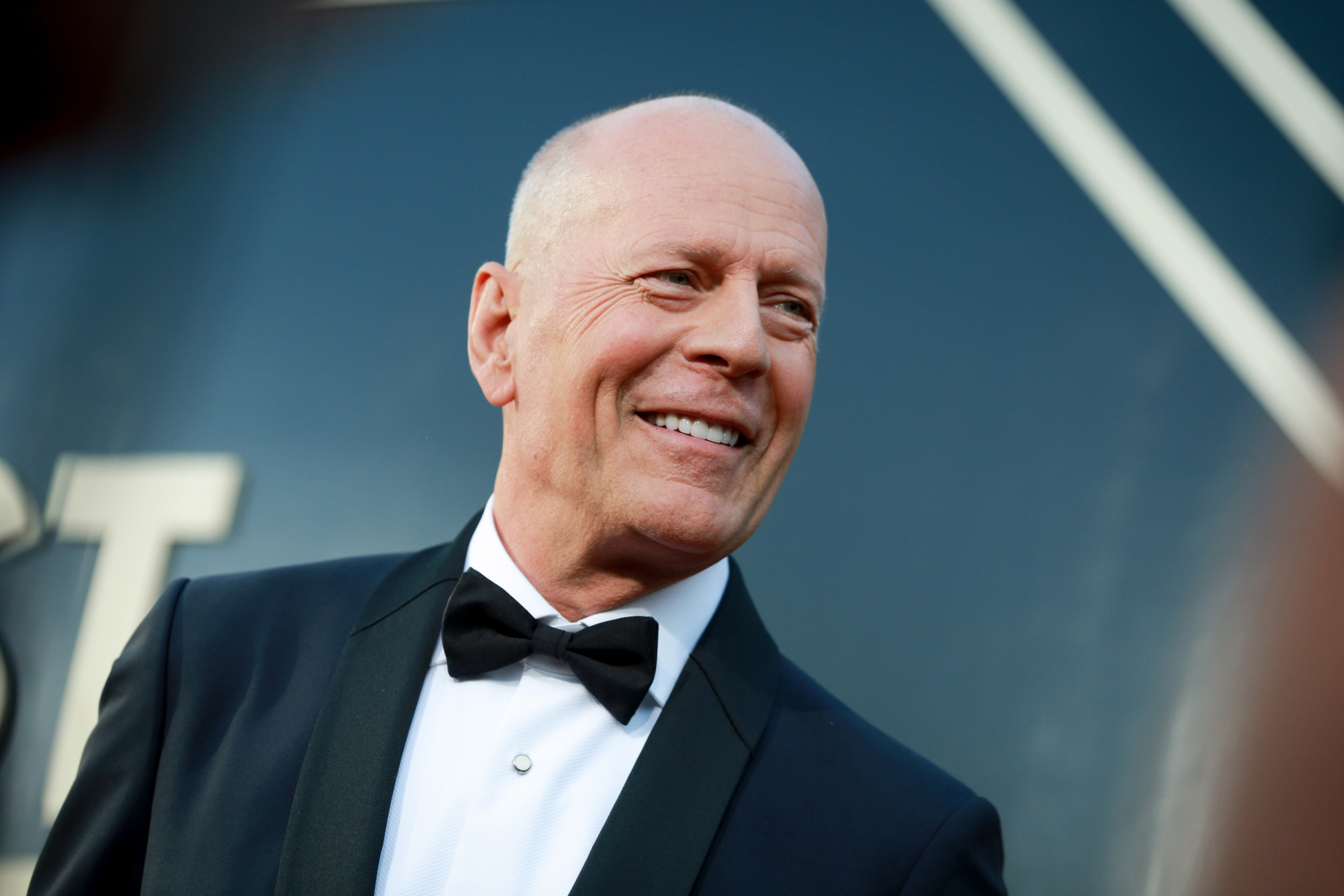 Rich Fury // Getty Images
- Wikipedia pageviews in March: 1.5 million
- Wikipedia pageviews in February: 1.5 million
- Month-over-month change: 1%
- Trending topic: Turned 68 on March 19
#8. Jenna Ortega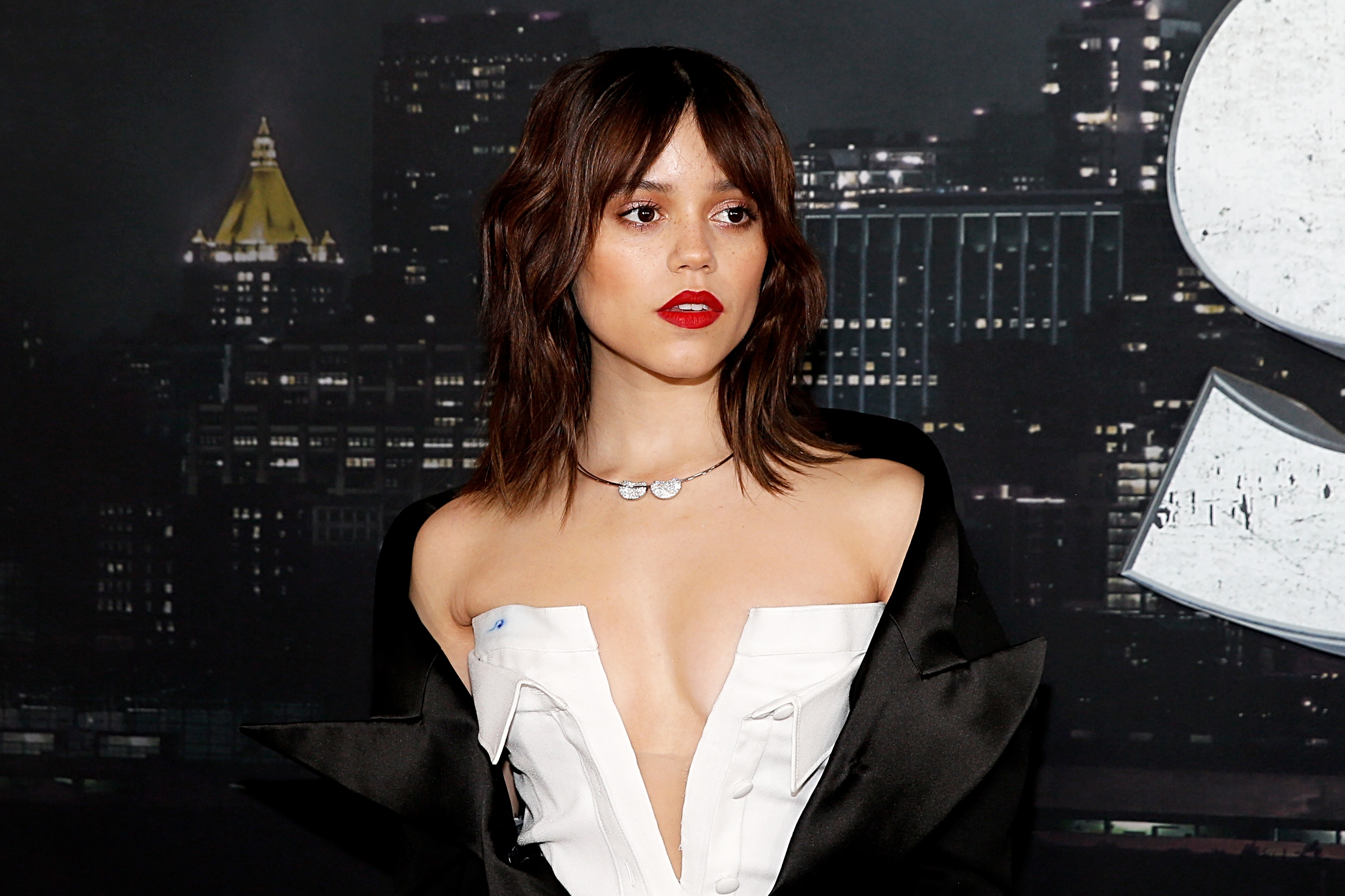 Dominik Bindl/FilmMagic // Getty Images
- Wikipedia pageviews in March: 1.8 million
- Wikipedia pageviews in February: 1.1 million
- Month-over-month change: 68%
- Trending topic: Starred in "Scream VI," which premiered in theaters on March 10
#7. Keanu Reeves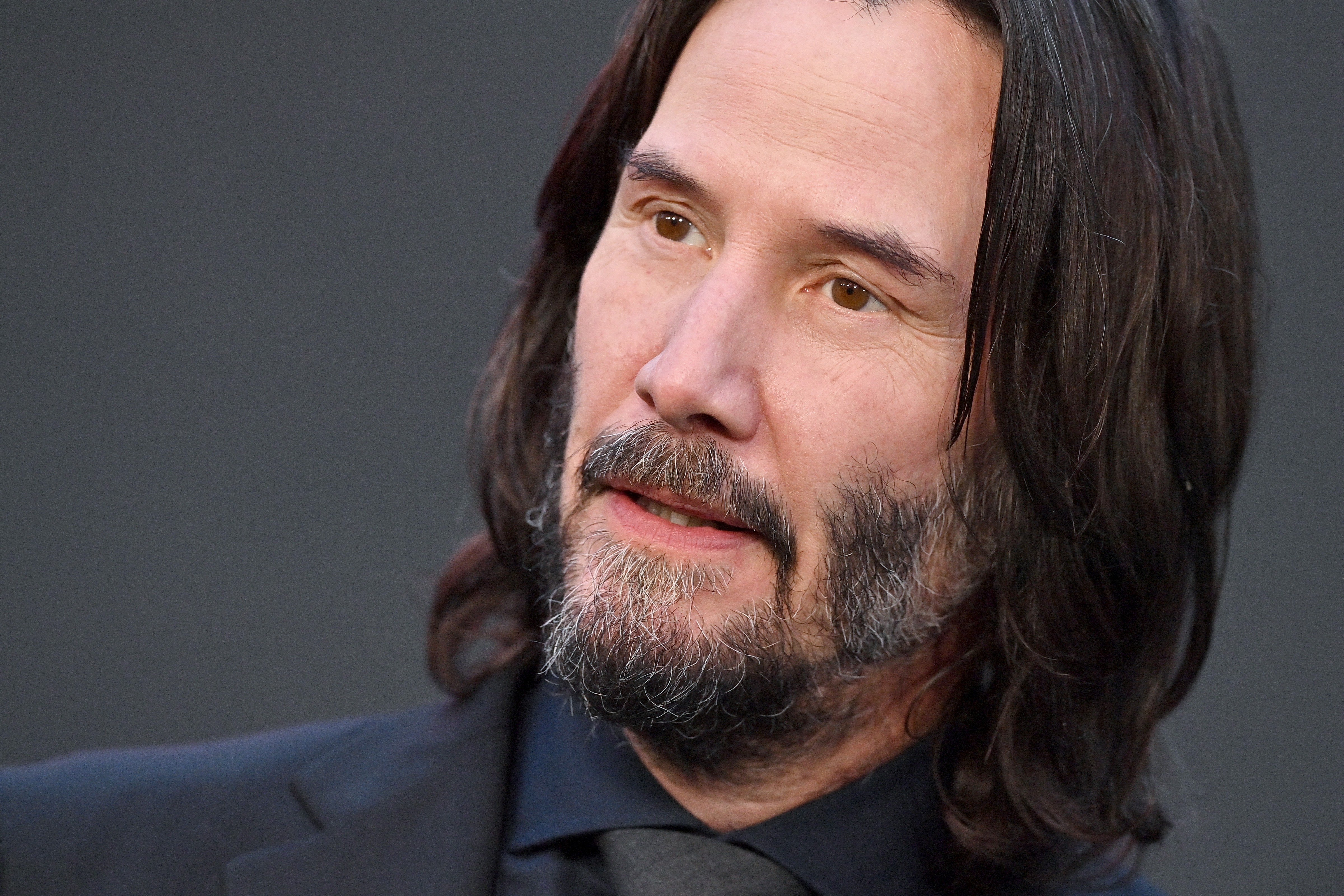 Axelle/Bauer-Griffin/FilmMagic // Getty Images
- Wikipedia pageviews in March: 1.9 million
- Wikipedia pageviews in February: 616,067
- Month-over-month change: 203%
- Trending topic: Starred in "John Wick: Chapter 4," which premiered in theaters on March 24
#6. Bella Ramsey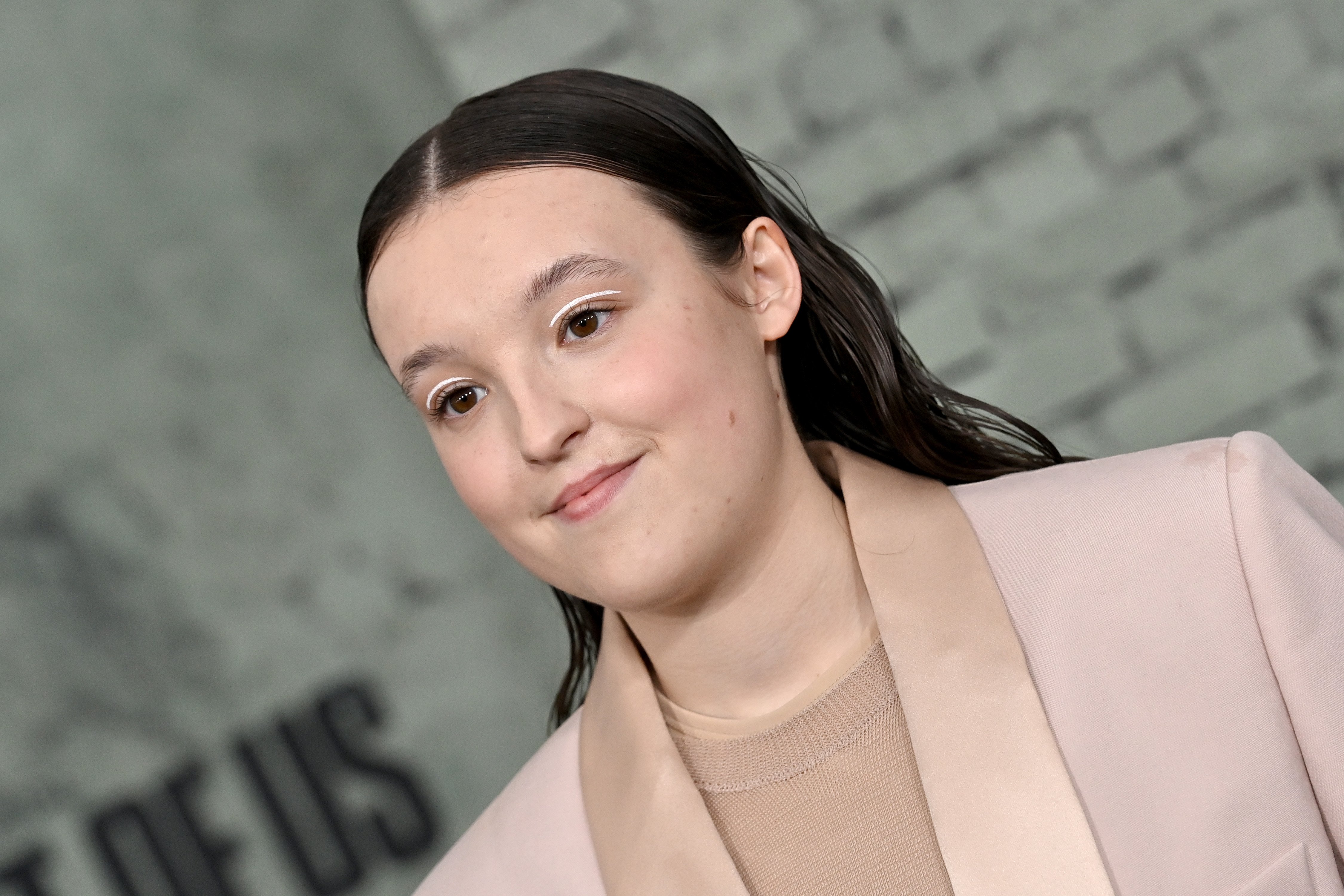 Axelle/Bauer-Griffin/FilmMagic // Getty Images
- Wikipedia pageviews in March: 2.1 million
- Wikipedia pageviews in February: 2.4 million
- Month-over-month change: -9%
- Trending topic: Stars on HBO's "The Last of Us," which aired its first season finale in March
You may also like: Freddie Mercury: The life story you may not know
#5. Jamie Lee Curtis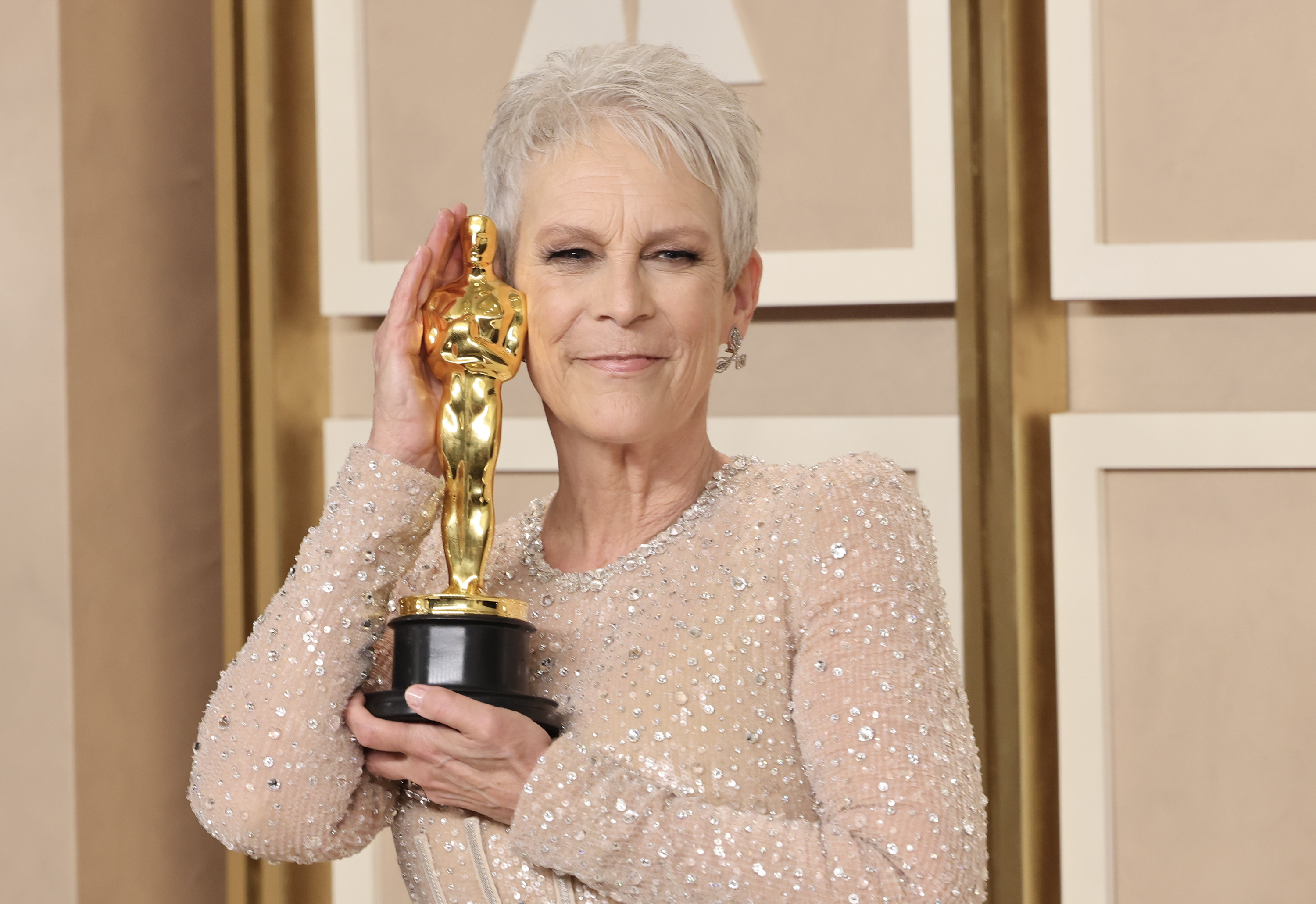 Rodin Eckenroth // Getty Images
- Wikipedia pageviews in March: 2.5 million
- Wikipedia pageviews in February: 487,087
- Month-over-month change: 416%
- Trending topic: Won the Academy Award for Best Supporting Actress
#4. Ke Huy Quan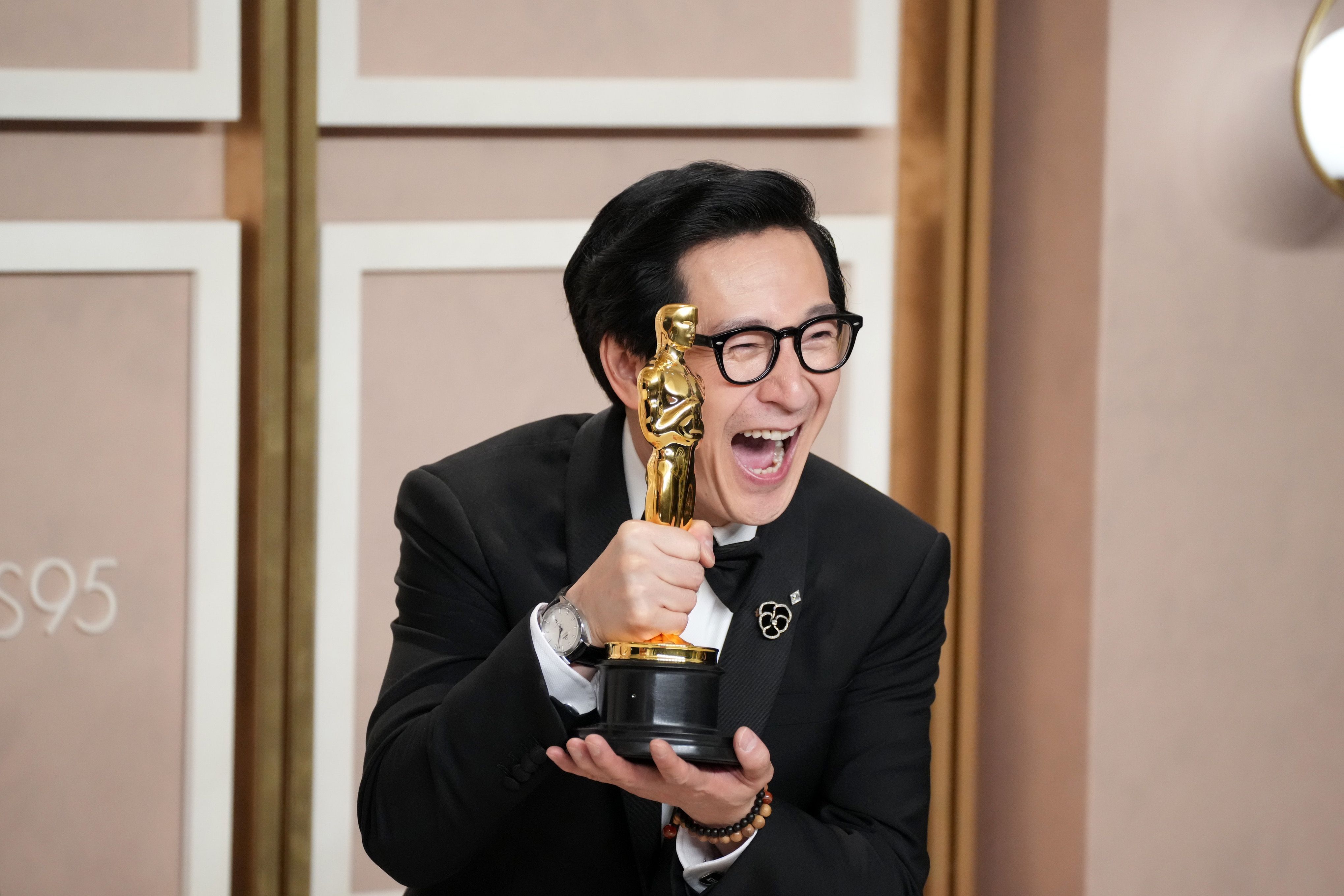 Jeff Kravitz/FilmMagic // Getty Images
- Wikipedia pageviews in March: 3.0 million
- Wikipedia pageviews in February: 373,887
- Month-over-month change: 712%
- Trending topic: Won the Academy Award for Best Supporting Actor
#3. Pedro Pascal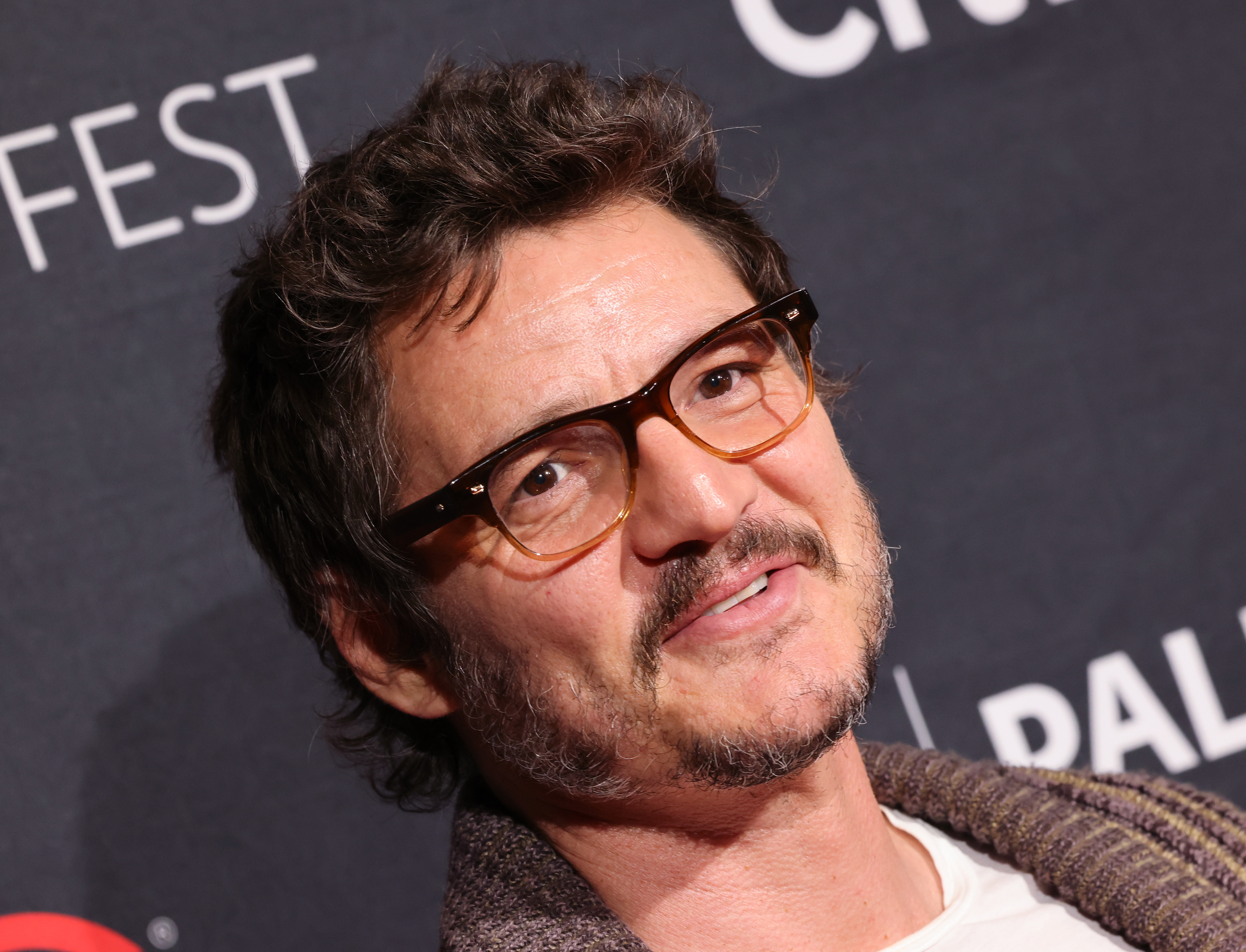 David Livingston/WireImage // Getty Images
- Wikipedia pageviews in March: 3.2 million
- Wikipedia pageviews in February: 3.4 million
- Month-over-month change: -6%
- Trending topic: Stars on TV series "The Mandalorian," which had its third season premiere in March, and "The Last of Us," which aired its first season finale in March
#2. Michelle Yeoh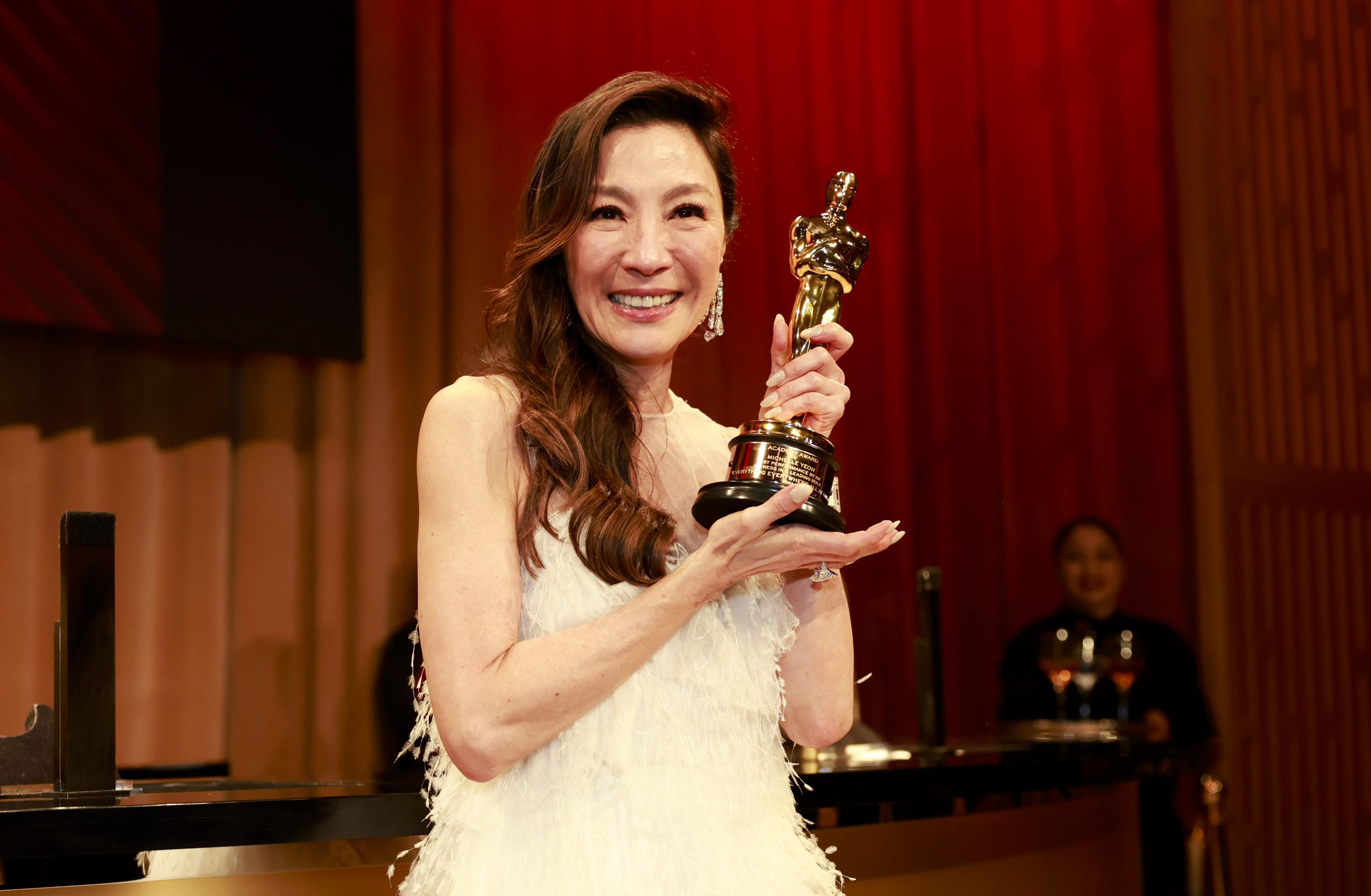 Emma McIntyre // Getty Images
- Wikipedia pageviews in March: 3.3 million
- Wikipedia pageviews in February: 634,919
- Month-over-month change: 415%
- Trending topic: Won the Academy Award for Best Actress
#1. Brendan Fraser
Alberto Rodriguez/Variety // Getty Images
- Wikipedia pageviews in March: 3.5 million
- Wikipedia pageviews in February: 871,821
- Month-over-month change: 303%
- Trending topic: Won the Academy Award for Best Actor
You may also like: America's 50 favorite actors who are men