With only two incumbents running for four seats, the Lansing City Council is facing a shakeup this year.
Thirteen candidates filed paperwork by the 4 p.m. Tuesday deadline for the Aug. 8 primary election. But two veteran incumbent members stuck to their decisions not to run again: Carol Wood, who is finishing her sixth four-year term, and Patricia Spitzley, who has served since 2016. They are both at-large.
Third Ward Councilmember Adam Hussain, elected twice to full terms, is seeking to return. The First Ward's Ryan Kost is seeking his first full term after voters chose him in a special election last November.
The four spots represent half the Council. Primary elections are nonpartisan. The top two primary-election vote-getters in the two ward races will face each other in the Nov. 7 General Election. In the at-large race, the top four vote-getters in August will compete for the seats in November.
Claretta Duckett-Freeman, the far-left candidate for at-large two years ago, pulled paperwork to run in January, but she didn't file by the 4 p.m. deadline. As a former member of the U.S. Army, she did better with voters in 2021 than the rest of the slate known as "The Crew" — which also included mayoral candidate Kathie Dunbar and Second Ward candidate Oprah Revish. She lost the at-large seat to Jeffrey Brown by just .07%.
Here's the breakdown of the candidates, with photos if available:
At-large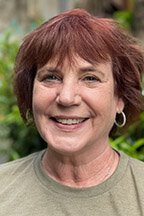 JODY WASHINGTON This former two-term First Ward Council member is attempting a political comeback after being ousted four years ago by Brandon Betz.
Washington, 66, is not without baggage, mostly of her own making because of ill-thought-out statements. Most recently, when news broke of the MSU mass shooting, she told City Council, "Gosh, imagine that, it didn't even happen on the south side of Lansing." The comment came as she was defending south Lansing from developers who had bad-mouthed the area in an attempt to push another storage unit development on the city. Since being ousted, she's worked extensively with the homeless and flirted with the ill-fated People's Council out of The Fledge. She's married and has two adult children, one of whom is Third Ward incumbent Hussain.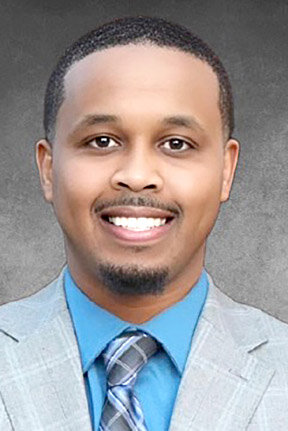 FARHAN SHEIKH-OMAR Sheikh-Omar, 28, hits the trail after a disappointing 8.5% in the August 2021 primary race for mayor. He also lost a race for City Council in 2019 for the First Ward and racked up a campaign act violation warning for Ingham County Clerk Barb Byrum for failing to disclose his campaign committee information on flyers stuffed in voters' mailboxes. In 2018, he had a failed bid for the Democratic nomination for the 68th House District, garnering just 4.3% of the vote in the Democratic primary. He's a Somalia refugee who was born in a refugee camp in Kenya. 
MISSY LILJE This Lansing School District Board of Education member is hoping to take the step from education to city government with an eye on an At-Large seat. Lilje, 47, scored her seat on the LSD Board in 2016, taking 17.88% of the vote. She was reelected to a two-year term on the board in 2022. She ran unopposed. Her Linked-In profile lists her current job as development and education services director for Happendance, a local dance troupe. 
NICKLAS ZANDE This neighborhood activist is a Lansing City Council regular. His monologues often focus on bread-and-butter issues in neighborhoods, particularly in the city's south side. But without a car, he's going to have problems campaigning citywide.
KESHAWN MITCHELL-ROLAND Mitchell-Roland, according to his Facebook politician page, is a Westside Neighborhood Organization board member and serves on the board of the Village Summit, which provides free books and tutoring. Mitchell-Roland, according to Ingham County Clerk Barb Byrum, still hasn't filed his statement of organization and has $300 in fines as a result.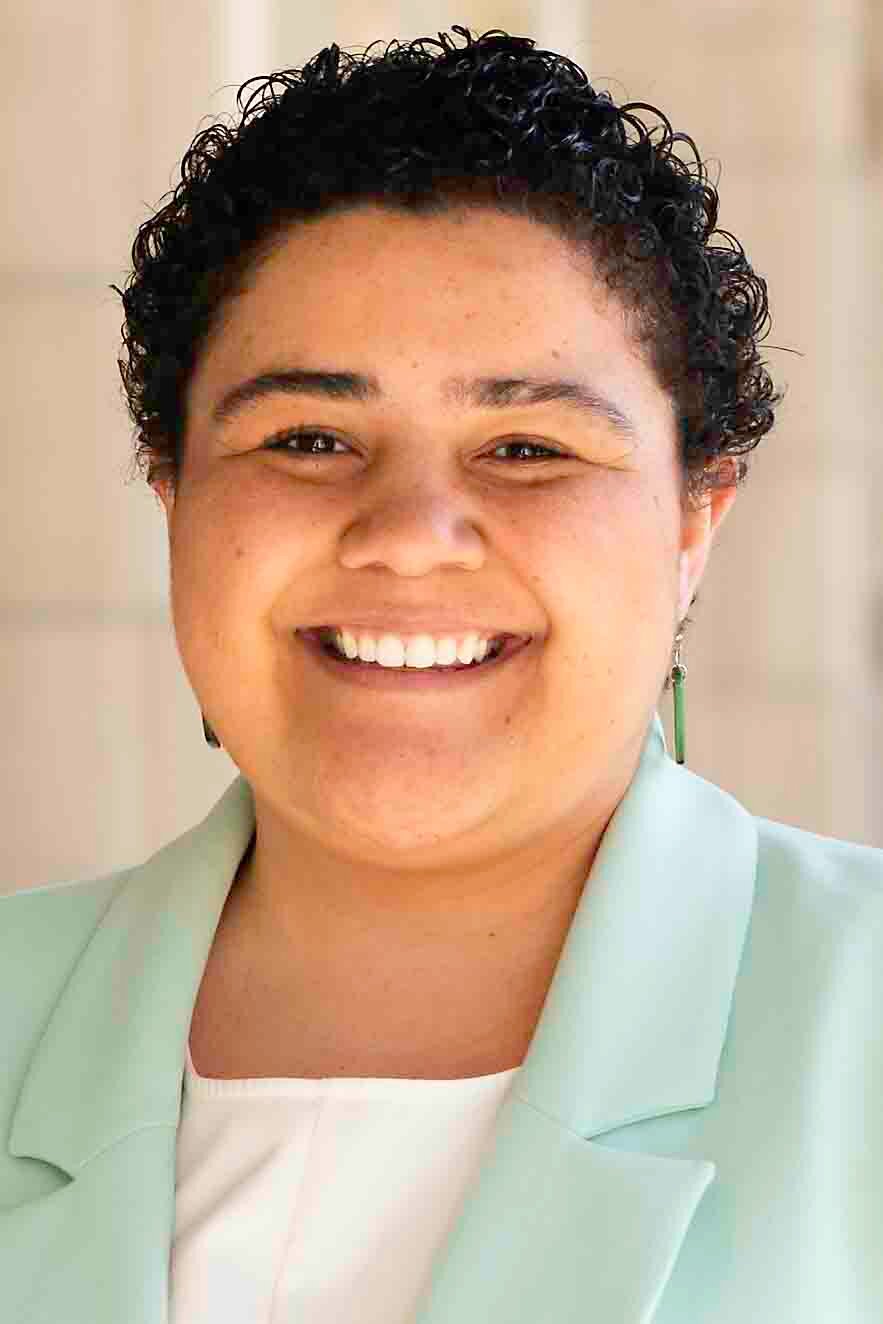 OLIVIA VADEN Vaden, 27, will graduate from the University of Michigan Gerald R. Ford School of Public Policy later this month. She said she decided to return to school during the height of the pandemic. She identifies as a Black queer woman and lives on the city's south side with her partner and their chocolate Labrador retriever. Vaden said she hopes to serve as a bridge between government and nonprofits as well as community leaders. "Nothing changes if nothing changes," she said. She said she understand poverty, having grown up in a low-income family in Lansing.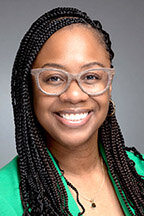 TAMERA CARTER Carter, 39, is a branch manager for Lake Trust Credit Union. She also serves on a host of boards, including Impression 5 Science Museum, the Tabernacle of David, Greater Lansing Food Bank and Downtown Lansing, Inc. Her website highlights four areas she wants to address: housing insecurity and homelessness, gun violence and safe neighborhoods, economic development and equity and inclusion, but it provides no specifics. She was honored by the Lansing Regional Chamber of Commerce as "Ten over the next Ten Years." Her undergrad work was at Michigan State University, where she earned a bachelor of arts in social science law and society. She earned a master's from Cornerstone University in organizational leadership. 
TRINI LOPEZ PEHLIVANOGHU A Lansing resident  since age 4, Pehlivanoghu, 42, works for the Michigan Licensing and Regulatory Agency. She is the daughter of Lansing Board of Education member Guillermo Lopez. The community meeting on the future of Logan Square, she said, "struck a chord with me." The opportunity to see community members involved and providing answers was important to her. She's lived on the south side of Lansing since moving to the area. She is on the City of Lansing Ethics Board, representing the Third Ward. She's been married for 10 years and has four children between 7 and 21. 
First Ward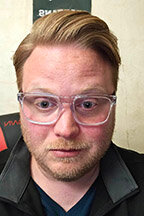 RYAN KOST The firebrand neighborhood activist knocked out City Council's appointment, Brian Daniels, in November to serve the remaining year of former Councilmember Brandon Betz's term. Even before being sworn in, Kost, 35, was making waves when audio surfaced of former Code Compliance Manager Scott Sanford bad-mouthing him and one of the office's inspectors offering to punch him in the face. Since then, he's led the charge on reforming the office's inspection process.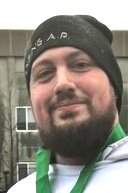 MICHAEL VANDEGUCHTE VandeGuchte, 29, is a retail manager who touts his residency in Michigan as an asset. He was born in Holland and graduated from Canton schools. His website says his focus is on the economy, housing, public safety and mental health. His focus on public safety is a form of broken windows policing, which the Center for Evidence-Based Crime Policy says has mixed efficacy. 
D. TAFT This minister hit the streets and the ballot in 2021 for an at-large seat, coming in last out of eight candidates with only 2.4% of the vote. In 2022, he ran in the primary for the one-year term as First Ward Council member, garnering 359 votes, coming in a distant third behind Kost and Daniels. Taft, 48, is suing the city in federal court for a litany of allegations stemming from his 2020 arrest for attempted murder after he pulled a knife on what he describes as "thugs" in his Oakland Avenue neighborhood. He claims all the allegations are the result of racial animus by the Lansing Police Department and the city. 
Third Ward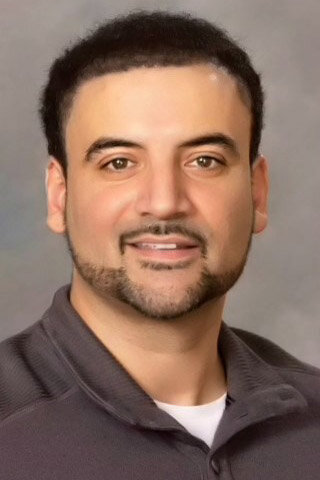 ADAM HUSSAIN A middle school teacher in the Waverly Community Schools, Hussain, 41, has been a dogged defender and activist for the southwest area of Lansing for his two terms on the Council. His first race for the seat was tainted with anti-Muslim mailers from a shadowy group that also raised concerns he would be a puppet for his mother, Jody Washington. Hussain ran unopposed four years ago.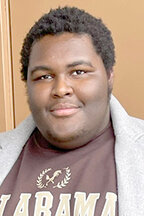 KING L. ROBERTSON Robertson, 22, said on Facebook he was inspired to run for the Council by his mother's failed Republican bid for the State Senate in November. He is a student at Michigan State University studying pre-med. The neophyte has already run afoul of Ingham County Clerk Barb Byrum. He's failed to file his campaign's statement of organization and has already accumlated $230 in fines.