While some rock 'n' roll bands depend on a flashy lead singer, other outfits, like Anvil Crawler, let their instruments do the talking.
The Lansing-based instrumental band is known for its white-hot pentatonic leads that soar across erratic compositions while melding progressive heavy metal, syncopated jazz-rock and post-hardcore into one cohesive sound — all without lyrics getting in the way.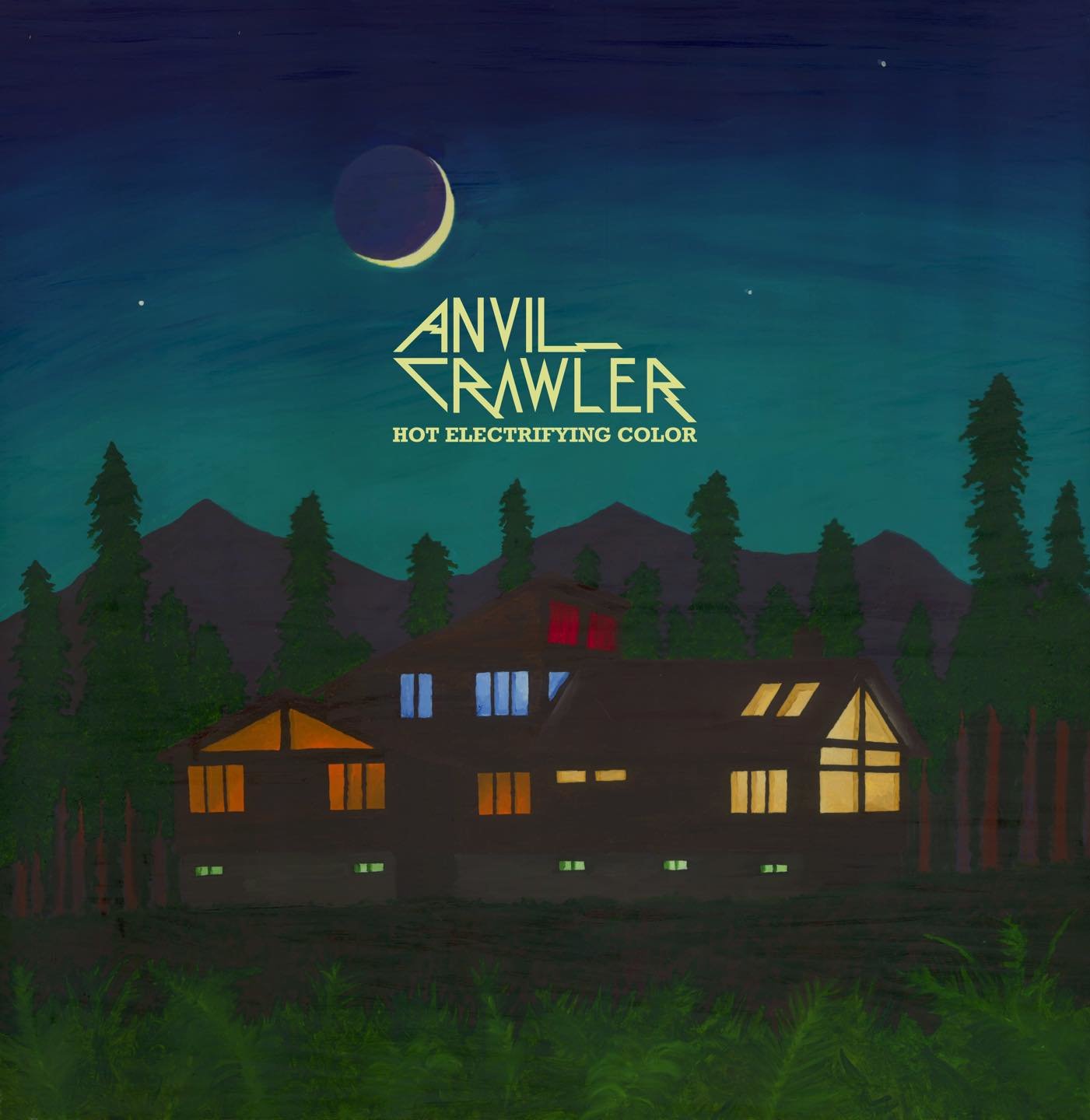 With a shared love of bands like The Mars Volta, King Crimson, Steely Dan, Soundgarden and Iron Maiden, to only name a few, Anvil Crawler was formed in 2017 and comprises Ed Emmerich (guitar), Nick Deason (drums), Jason Roedel (guitar) and Robby Donaldson (bass). Together, they form a vibrant, towering soundscape distinctly their own, and the band's forthcoming "Hot Electrifying Color" LP is sonic proof of that. The release show happens Saturday (Feb. 11) at The Avenue Café.
Emmerich chatted with City Pulse about the fiery new album.
On this new record, are there once again no lyrics at all?
There are zero lyrics, but the song titles are just super-specific color names that I vaguely associate with the moods of the songs themselves. Some of the colors are accidentally in the artwork. It's a whole concept. High-IQ stuff.
Sonically, what were you going for on this new one?
We wanted to make a progressive rock record with a bit of heavy-handed ugliness to it — a strong emphasis on driving riffs and dissonance. Nick and I were also pretty deep in a Steely Dan obsession when we were writing. It's basically (the 1977 album) "Aja" with ass-beating sludge riffs. This genre is mostly rightfully panned for its focus on polished, heady technicality and flash. I like to think our sound is a little more down to earth. We just want to rock against some odd-time grooves and rip pentatonic leads. It's fun.
What was the recording process like for "Hot Electrifying Color"?
We recorded the album ourselves in my basement in the spring of 2021. Jason Roedel, our other guitarist, is a phenomenal engineer and producer. He was working at a studio that went down in the COVID year, so he brought all of his gear over, and we knocked it out over a few months. Jason recorded and did all the post-production. Having everything at my house gave us a ton of freedom to play around and try different things. It was sweet.
How did Anvil Crawler first take shape?
Nick and I have been playing together since high school. We wanted to do something brighter and more grounded in rock music aside from our extreme metal band, Dead Hour Noise. We wrote a few songs and asked Jason (from The Jackpine Snag and Dozic) if he wanted to play bass. He insisted on playing guitar instead, and we absolutely couldn't turn him away. The dude is a shredder and a wealth of knowledge. He took us to another level in the writing process for this album and held us to a high standard in the studio.
Robby had been around at shows we played in other bands. After Jason joined, he was unanimously at the top of our list to play bass simply because we geeked about the same music, and we've seen him play bass before in a punk band. He didn't own a bass, though. When we asked him, he went out and bought one the next day. It came together really easily.