He ate, at Blend Superfood Café and Coffee
Bryan Beverly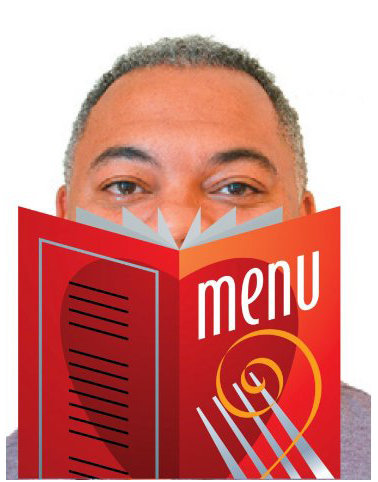 I'll probably never be mistaken for a health nut. Give me all the cream-based sauces, all the meats, all the condiments. Potatoes and pasta? Yes, please. Fried protein or cheese? Yup!
I do enjoy some healthy fare — I love a good salad with a light vinaigrette or Brussels sprouts with agave or balsamic vinegar — but I prefer a carnivore's feast any day. So, this month's review of the superfood café Blend was a stretch for me. Not to mention it's not super easy to find, because the hours posted online don't always match the days it's open and the parking lot rivals some roads in war-torn countries.
To make matters even more challenging, the morning of my first visit, its neighbor, Smoke N' Pig, was already a couple of hours into cooking its barbecue supply for the day. The wafts of smoldering pork shoulder, ribs and brisket teased me as I entered Blend to order nourishing treats of oats, granola and acai. This place was going to need to bring it because my tastebuds were thinking "meat" on overdrive.
Thankfully, inside I found a pleasant atmosphere and the most gracious and knowledgeable café owner, Jessica Wheeler. She was patient and offered several tips and nutritional facts about each ingredient I considered ordering. From her familiarity with the various coffee varieties and brews to her assurance that the tasty chocolates were both vegan and locally produced, I felt I was in good hands from the beginning. Again, she was dealing with a novice, but I felt comfortable in making choices and even took her up on trying a few items that I wouldn't ordinarily be adventurous enough to taste.
What's good
Blue Majik ($12.25), a coconut cream-based bowl with blue spirulina and a collagen add-on, complete with bright red strawberries, freshly cut bananas and a large helping of honey-drizzled granola. This bowl was absolutely delicious: The fruit was fresh, and the blue coconut sorbet was surprisingly complementary to the rest of the ingredients. Additionally, the regular Coconut Bowl ($12.25) was essentially the same basic ingredients, sans the spirulina, but had a subtle coconut flavor that struggled to hold its own amid all the other yummy flavors. Overall, both these bowls were delicious and surprisingly filling due to Blend's generous portion sizes.
My little people tried the Kids Nutty smoothie ($6.50), which was nutty, with subtle notes of sweet chocolate. I would have preferred an extra shot of agave for a bit of a sweeter taste, but the 6-year-old (for whom the drink was actually intended) polished it off.
What's super good
The Nut Nog Latte ($6.25) was another variation on the nutty theme, but this finish was anything but subtle. The combination of cinnamon, ashwagandha root powder and nutmeg rounded out every sip with a touch of spice, but a more muted flavor would have allowed other ingredients like the raw honey or maple sugar to make themselves known.
The Organic Oat Chai tea ($6.50) had many similar ingredients, but with a sweeter profile that made it more enjoyable than the latte. Both drinks were served hot with a smile and an admonishment to let the staff know if it wasn't to my liking. This type of service accompanied every dish I had at the café. I felt well cared for in the hands of the Blend staff, and they made sure to check on us consistently throughout our meal.
Best bite
This month was a photo finish too close to call. First, the Citrus-Ginger Immunity Shots ($5). These little orange shots of heaven included extremely healthy ingredients such as turmeric and tasted like a mango's nectar, with a strong, acidic finish. I couldn't help but wonder how great it would taste as a Bellini. The shot almost convinced me that healthy can be tasty, even with barbecue aromas in the air.
Finally, the Dragon Punch ($9.75) isn't cheap, but it's honestly the best smoothie I've ever had. This whip of dragon fruit, mango, dates, lemon juice, Sunwarrior vanilla protein and coconut cream (pro tip) was divine. I can't wait for the weather to warm up because this is my new go-to.