He ate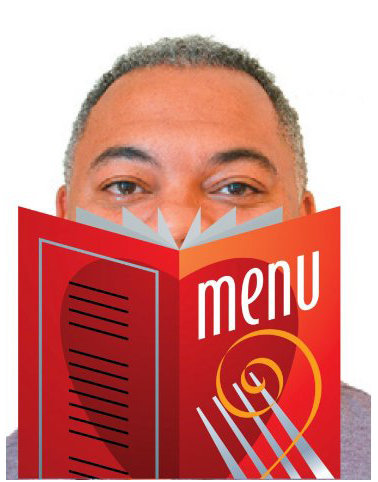 Food halls are a great way to taste a variety of cuisines in one space. I've visited multiple versions around the country and have always wanted one in my own neck of the woods. A food hall is an upscale food court where feasting options are more high-end and diverse, yet the communal dining experience is open. Readers who are fortunate enough to be traveling soon can check out locations in New York City (Chelsea Market or Grand Central Terminal), Philadelphia (Reading Terminal Market), Boston (Faneuil Hall Marketplace), Portland (Pine Street Market) or Atlanta (Ponce City Market).
This year, Lansing welcomed its own food hall into the mix. The brainchild of the developers responsible for Detroit Shipping Co., Lansing Shuffle promises elevated street food with games, music and entertainment, and it delivers in a big way.
Housed in the perennially controversial former Lansing City Market, Lansing Shuffle has an inviting atmosphere; lively vibrations from reggae, soul and rock music; and an ideal location, taking advantage of River Trail, Rotary Park and baseball game traffic — especially on the warmer days I visited. While it promises outdoor shuffleboard courts in the summer, right now visitors can play cornhole or table shuffleboard.
The space literally has something for everyone. I observed one of the most diverse gatherings I've seen in the area — people of all ages, races, genders and physical abilities (as well as pets) all visibly enjoying themselves and taking advantage of the indoor-outdoor open access and seating. Somehow, even during the dinner rush, it never seemed crowded, with ample seating options.
If you visit Lansing Shuffle, pace yourself. There's a lot to take in. The Grand Bar, featuring several Michigan-made beers and craft cocktails, is flanked along the perimeter by vendors serving vegan, Thai, Jamaican barbecue and Nepali food, plus more. I have to say, I didn't have a bad bite — and I tried a lot.
What's great
Browndog at the Shuffle offers creative spins on burgers, small-batch ice cream, several versions of french fries and Faygo sodas. I started with the Brussels Hash ($12), which was hard not to award best bite, consisting of potatoes, peppadew peppers and a creamy aioli drizzle. Next was the juicy BDOG Burger ($18), which featured two smash burger patties, garlic aioli, bacon, Swiss cheese and a deep-fried poached egg. I punctured the egg and watched the yolk ooze down the rest of the burger like I was in a trance. It was the perfect kind of messy. If you're 21 or older, don't skip the boozy milkshakes. I tried the Hop, Skip, & a Mint ($18) and would definitely get it again. The creamy blend of Browndog's Grasshopper and Chocolate Hammer ice creams, vanilla vodka and RumChata was decadent but not overpowering.
What's amazing
Kin Thai gives some of my favorite local Thai restaurants a run for their money. The Drunken Noodles with shrimp ($18) were sweet, savory and had just the right amount of heat. The rice noodles, Thai basil, peppers and onions were bathed in a delicious brown sauce. I would have preferred a few more shrimp, but the dish was top-notch overall. I've heard people rave about the Crab Rangoon Nachos ($12), and they weren't wrong. I received crispy wonton chips loaded with cream cheese, green onion and imitation crab meat. The appetizer was then finished with a sweet chili sauce, and what I ended up with was an incredible fusion of flavors in one bite.
Best bites
Irie Smoke Shack is all right with me. My tastebuds were transported to tropical locations and grounded in Southern comfort food roots at the same time. The tender Shack Signature Beef Ribs ($23) were slathered in a tantalizing mango-guava barbecue sauce and were delectable. The Caribbean Corn ($6) was an island take on street corn, with notes of thyme and clove mixed into the creamy sauce. The White Cheddar Return of the Mac with brisket ($12) had me puzzled — I couldn't decide if I liked the mac and cheese solo or with the meat. Both ways were just so scrumptious. Finally — and I mean this sincerely — run, don't walk, to try the Spicy Cauliflower ($10). Beer-battered, deep-fried cauliflower comes robed in a mind-blowing tamarind aioli with fresco cheese and cilantro. It had me singing "One love, one heart"!