He ate at Pablo's Eastside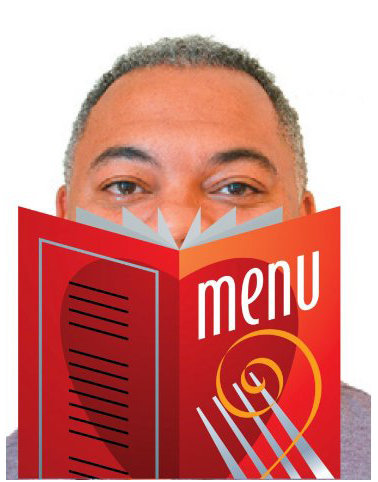 Who doesn't love a good Mexican restaurant? When most people find one, they remain loyal to their go-to. Tacos, burritos, enchiladas, margaritas — there's a lot to enjoy. Around town, you'll find several storefronts serving Latin-inspired flavors and food trucks hawking tacos early and late, especially on Tuesdays. My much better half's family has Mexican and Spanish roots, so I've been to many family functions where chorizo and eggs, tostadas and migas, a corn tortilla and scrambled eggs dish, are the highlights of the meals. My sister-in-law's tacos are incredible, and my mole enchiladas are darn good as well, if I do say so myself. All this to say, I know good Mexican food and enjoy it.
The first Pablo's restaurant opened in 2005 on Cesar E. Chavez Avenue, and it was one of the early critical establishments in the revitalization of Old Town. Its chimichangas, tamales and more gave the area an initial food anchor. Pablo's showed that Old Town could be a culinary destination, paving the way for Meat BBQ and The Creole Burger Bar & Southern Kitchen. The petite but mighty Mexican bistro pushed plates of rice and beans alongside heaven-stuffed, fresh tortillas. It quickly became popular and, in the summertime, the few outdoor tables available are constantly occupied, even without a liquor license.
Pablo Maldonado's business recently expanded to a second location, this time attempting to carve out a following in the busy Michigan Avenue corridor. The established brand bodes well for the new location, and the business stands to benefit from the additional foot traffic its new neighbors offer.
What's intriguing
It's clear Maldonado paid special attention to the ambiance at the new location. Glass etchings on the exterior windows feature dignitaries of Mexican heritage. Inside, the walls are adorned with murals of Mexican landscapes and tile mosaics, and the booths feature handpainted artwork — all of which offer an immersive experience. These cultural components are embedded into a modern, open dining space that includes a large bar stocked with rum, tequila and cervezas. The restaurant's patio comfortably fits 10 tables with umbrellas, and it's already a welcome retreat for eastside residents who bike, walk or drive over for dinner and libations.
For this location to enjoy sustained success, though, it will need to work out some of its service kinks. The staff is courteous and sometimes downright entertaining, but don't be in a hurry for the restaurant to open.
What's good
On my weekend visit to Pablo's, I was greeted in the parking lot by a group of runners who were using the spot as a start and finish line for a half marathon. I was beginning to rethink my desire to smash some breakfast burritos, but I soldiered forth. After I prompted the young bartender that the restaurant was supposed to open at 9 a.m., he apologized and welcomed me in by offering some freshly fried tortilla chips and salsa. Somehow still warm but not greasy, I was happy I didn't have to share since I was there for takeout. I ordered the Chilaquiles ($11) and will again someday soon. The dish is a base of layered corn tortilla chips mixed with a mild red salsa, topped with queso fresco and sour cream and served alongside two eggs, refried beans, avocado and chopped steak. The steak provides textures to the soft eggs and tortilla chips, and the flavor is incredible.
Best bites
The Quesabirria Tacos ($16) are almost too good to be true. My daughter had been wanting to try birria for a while. The social media food phenomenon takes advantage of the spicy consommé that the shredded beef cooks in as a basting agent for the tortilla shells before they're topped with cheese and cooked, and then again in a bowl as a dipping condiment. We were both thrilled by the depth of flavor. Also a hit are the Flautas al pastor, fried tacos with roast pork and pineapple that arrive on a bed of lettuce, onion and tomato. Crunchy and delectable, I'll order these again, too. I would've added the mini Mojarra ($13), a fried whole fish, to this list, but it sadly arrived 20 minutes after the rest of the meal.